Missing Euphoria already? So are we. Debuting in 2019, the popular HBO original series has already become a cult classic among fans. The show has received rave reviews and ranked millions of viewers every episode. The season 2 finale drew in nearly 6.6 million viewers, and Euphoria is the second most-watched program behind Game of Thrones. The series has also taken social media by storm, becoming one of the most tweeted-about shows of the decade.
The series follows Rue Bennet, played by Zendaya, our favorite unreliable narrator, and a group of high school students who trek through their experiences with identity, trauma, drugs, family, friendships, love, and more. Aside from Zendaya, this ensemble cast includes Maude Apatow as Lexi Howard, Angus Cloud as Fezco, Eric Dane as Cal Jacobs, Alexa Demie as Maddy Perez, Jacob Elordi as Nate Jacobs, Barbie Ferreira as Kat Hernandez, Nika King as Leslie Bennett, Storm Reid as Gia Bennet, Hunter Schafer as Jules, Algee Smith as Christopher McKay, Sydney Sweeney as Cassie Howard, Colman Domingo as Ali Muhammed, Javon "Wanna" Walton as Ashtray, and new addition, Dominic Fike as Eliot.
From love triangles and friendship spats to Rue's up-and-down battle with addiction — this season had its fair share of memorable moments. Unfortunately, the recent passing of Angus Cloud cast a dark shadow after the season, leading many fans to give the series a rewatch in order to further appreciate his role as Fezco.
Fezco and Lexi Watching 'Stand By Me'
Fezco and Lexi provided a kind of comfort in an overly intense season that the audience didn't think they needed. Whether it was the montage of multiple phone conversations they shared, leading up to Lexi's play where Fezco does not show up, or the little time they spend together that allowed us to truly see Fez as a teenager wanting to be seen, their little arc was the sweetest thing ever.
In Episode 6, we see Angus Cloud's most innocent performance as he and Lexi sit on a couch, watching 'Stand By Me,' with bittersweet smiles and utter joy plastered on their faces. As the credits roll and the camera zooms into their expression, Fezco radiates a glow, reaching his fingers out to brush with Lexi's but only stopping mid-air. The scene holds so much emotion because, through Fez's eyes, we witness the fear that he might not have a future where he can simply hold the hand of someone he genuinely likes.
Rue Outing Cassie In Front Of Everyone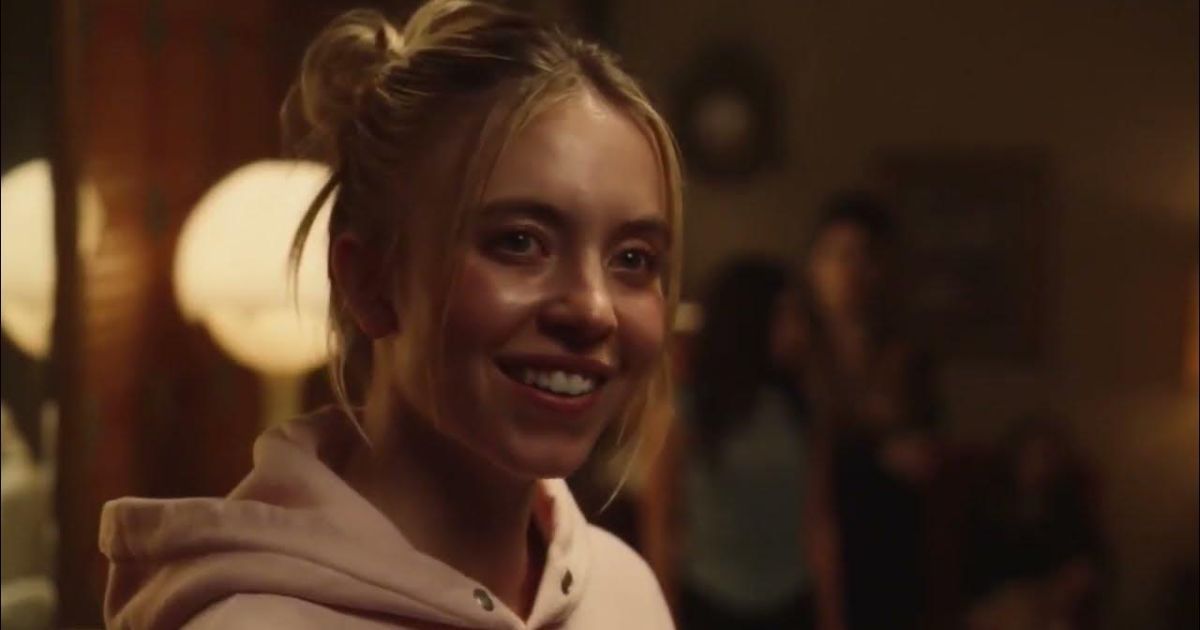 When Rue was ambushed for running away and breaking into the Howard household, in classic fashion, she shifts everyone's attention towards the Cassie and Nate drama with her iconic line, "How long have you been f-king Nate Jacobs?" At this point in the show, Rue was struggling with withdrawal, unable to tell right from left, and willing to take down anyone to save herself any trouble. And Cassie just happened to be there.
Her big reveal led to Maddy being furious and threatening Cassie. Kat is simply shocked at the news. But the entire atmosphere of the living room got so chaotic that anybody barely notices Rue getting away with some stolen jewelry when Rue's mother and Gia dropped by and pick her up.
Fezco Beating Up Nate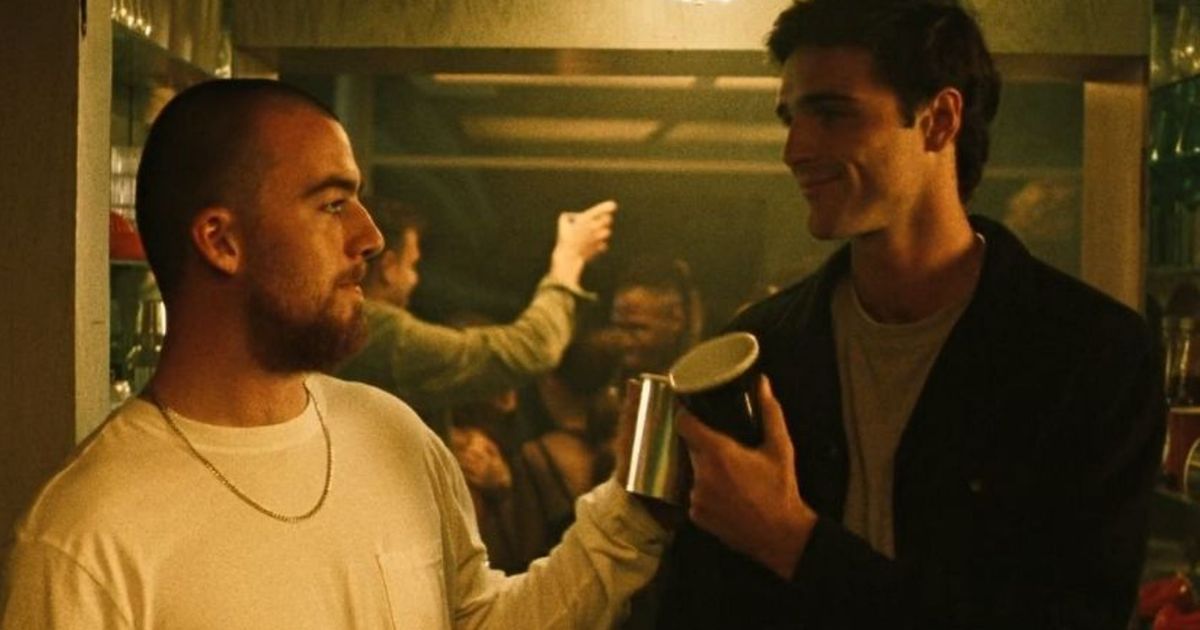 Fezco may have been portrayed as someone associated with the bad guys, but he was never one himself. And it was pretty evident in Season 2, Episode 1 itself when all the characters are present at the NYE party. The episode does a great job at being the inaugural one as it sets up the tone and aesthetic, making us aware of what to anticipate going forward in the show.
The premiere picks up pace from when Nate tricked Jules online and advanced her in person, then blackmailed her to keep quiet and never tell anyone about what happened. Rue tells Fez to talk some sense into Nate, and Fez collects his intimidating self, smashes a bottle over Nate's head, and then beats the senses out of him. The scene gives us a peek into Fezco's inclinations as a person and makes us root for him.
Maddy's Hot Tub Monologue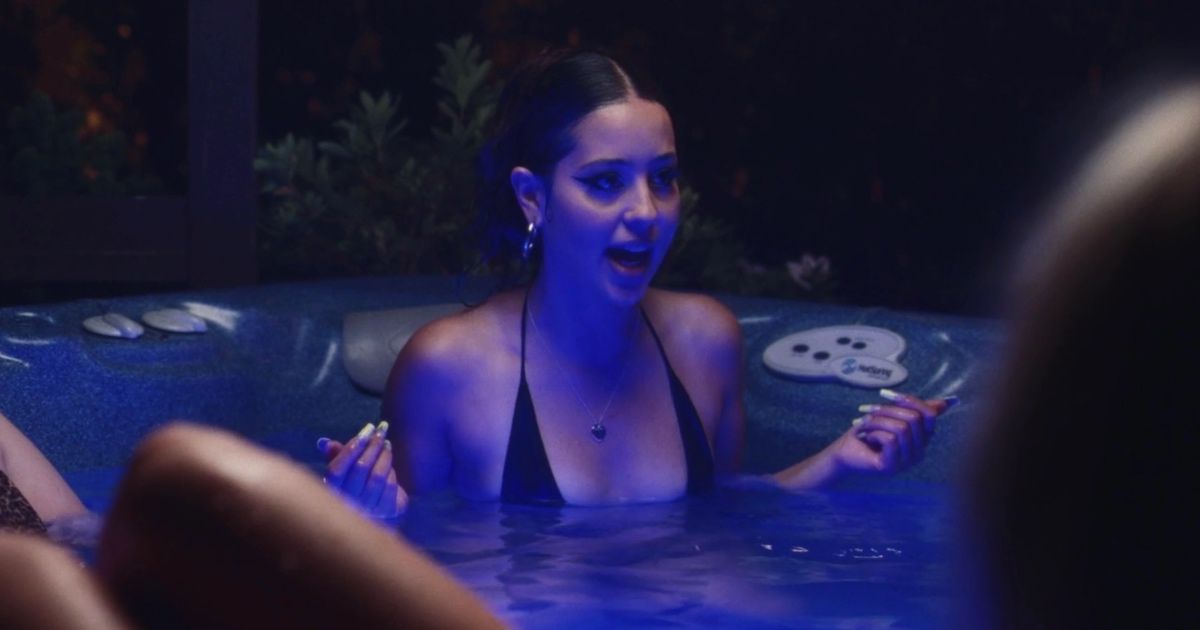 Maddy was absolutely stunning in Season 2. She was bold, unapologetic, and sassy, and her sense of style paired with those perfectly manicured hands and the most iconic dialogues made her the best character ever. Right before Rue spilled the tea on Nate and Cassie's secret affair, we see Maddy, Kat, Nate, and Cassie chilling in the hot tub at Cassie's house, making conversation.
Cassie was already overwhelmed and sick with worry, and when Maddy delivered the monologue, her eyes dancing between Cassie and Nate ever-so-subtly, it was the end for her because it even led to her throwing up. Maddy talked about how Nate is a liar and a manipulator who only knows how to play around, and it really makes you think if she already knows.
Fezco's Confrontation With Cal Jacobs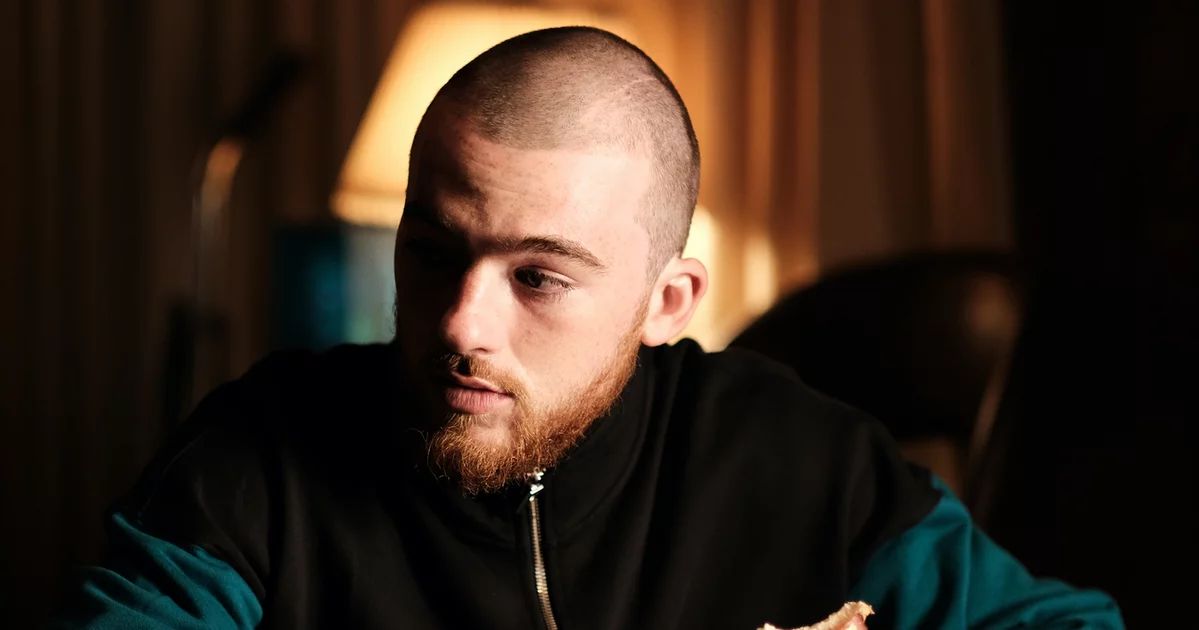 Angus Cloud would best express Fezco with his eyes, that little smile, and emotion that didn't need words. This particular scene from Season 2 became the most-quoted one not only because of the versatile power it held but because Cloud delivered it as such. After Nate informs his father Cal that his sex tape with Jules was in Fezco's possession, Cal goes looking around and ends up confronting Fezco.
Fez doesn't cower, doesn't flinch, but instead looks at Cal with sheer disappointment and confusion. Ashtray has a gun pointed toward Cal, and Fezco talks about just how similar the father and son are. Cal deems himself innocent, saying that he's just here for the tape and Fez is appalled because Cal cannot even see that Nate is obsessed with Jules. This leads to the very iconic dialogue of Fezco's, "You're confused? I'm f-king confused, bro."
Related: Why the Euphoria Season Two Finale Left Fans in a Frenzy
Introduction to Fezco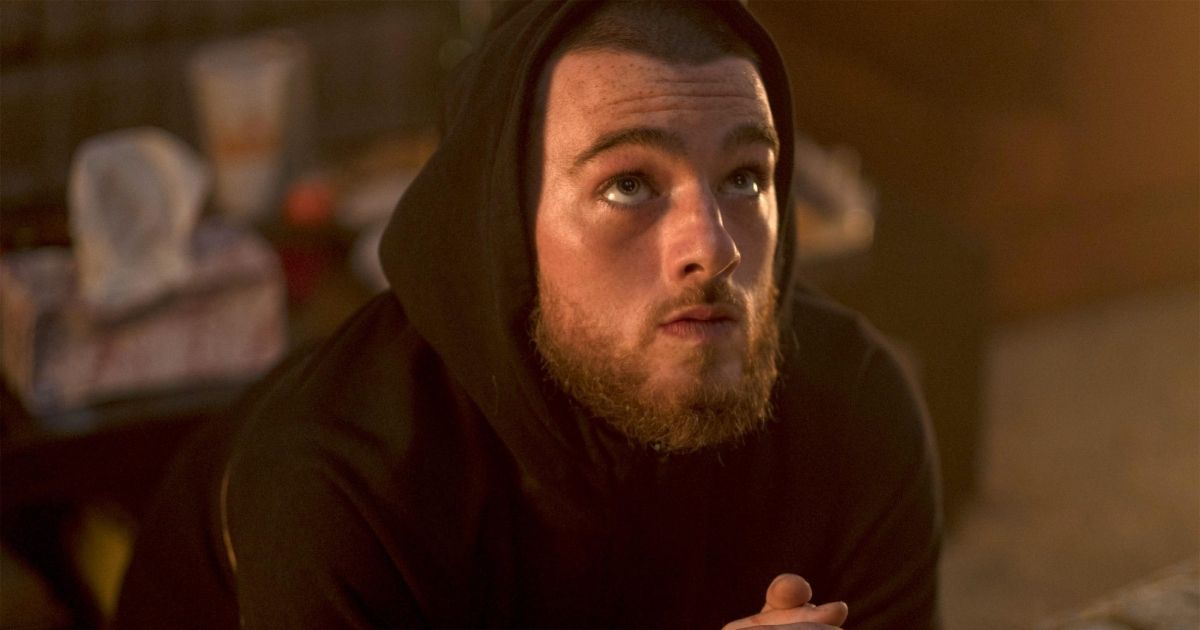 In episode one which kicked off the second season, viewers finally get to know the backstory behind one of Euphoria's fan favorites, Fezco (Fez), portrayed by Angus Cloud. We learn Fez was taken in as a child by his grandmother, who introduced him to the drug trade.
Throughout his life, we see Fez take more and more responsibility, particularly when Ashtray, his beloved sidekick and right-hand man, was dropped at his doorstep as a baby. Then later, when his grandmother gets sick, he has to take over the family business.
Cal Jacob's Backstory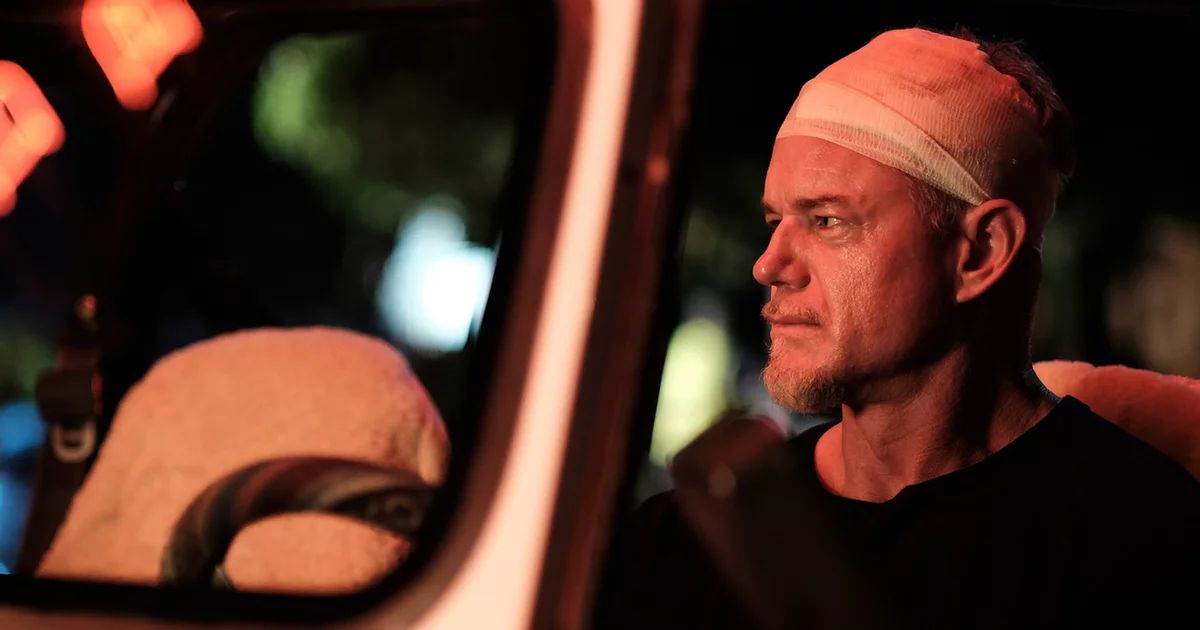 Season two also opened the door for fans to learn the backstory behind one of the show's most hated characters, Cal Jacobs. In episode three, we see Cal struggle with a budding attraction to his high-school wrestling teammate and best friend Derek while dating his future wife, Marsha.
Eventually, he does make his feelings known, and Derek reciprocates, but things are brought to a screeching halt when Marsha reveals that she is pregnant, forcing Cal to repress how he truly feels.
The Many Love Triangles
Love was going around this season, with no shortage of love triangles. Despite Maddy and Nate being broken up, we see them struggle to let the relationship go. Things become even more complicated when Nate begins a secret affair with Maddy's best friend, Cassie. Not only was Cassie her best gal pal, but she is also the ex-girlfriend of Christoper McKay, Nate's best friend. In episode five, things finally come to a head when Rue finally reveals that Nate and Cassie have been intimate during an intervention staged for her at Lexi and Cassie's house.
Aside from the Maddy-Cassie-Nate drama, we see as Rue's addiction drags her further and further down, the fractures once again begin to show in her and Jules' relationship. After reconciling at the beginning of the series, Rue and Jules seem to be on the right track until the introduction of the newly added Elliot, portrayed by Dominic Fike. Things quickly become complicated after Elliot reveals his attraction to Rue and Jules.
Eventually, Eliot and Jules get intimate, but only after he confesses to Jules that Rue is, in fact, not sober and has been doing drugs with him. While devastated, Jules sleeps with him anyway. It's never clear if Rue finds out about the indiscretion, but it's definitely something fans won't forget.
Related: Barbie Ferreira Shuts Down Rumors of Euphoria Set Drama
Rue's Struggle with Addiction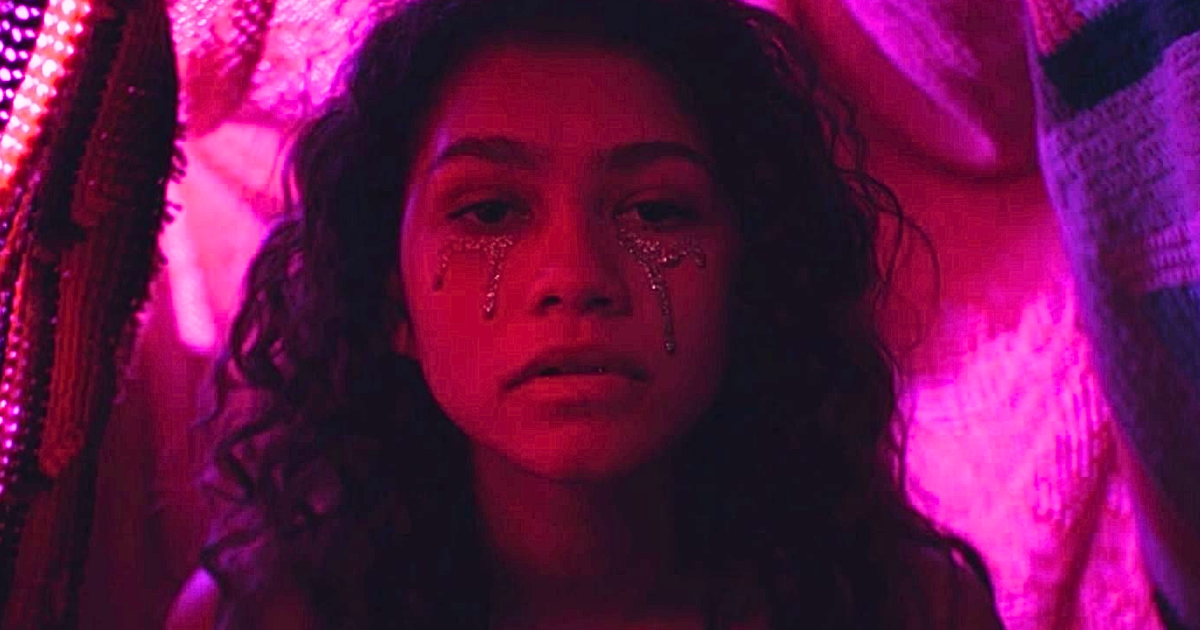 After relapsing at the end of the first season, fans watch Rue delve deeper and deeper into her addiction. From making a how-to video for gaslighting her younger sister, Gia, so she can keep her drug use hidden to getting into physical fights with her mom, Leslie, this season leaned into how addiction can affect you and those around you. Rue eventually makes a deal with the devil, with the creepy schoolteacher turned drug dealer, Laurie, to keep her drug habit going.
After a failed intervention attempt at her house, Rue does the only thing she knows how to do — she runs. Episode 5 follows Rue confronting her family and friends after Jules confesses to her mother that Rue is back on drugs, prompting her to destroy Rue's drug stash. Throughout the night, we see her flee to Howard's residence, only to be met with another intervention that she then also runs away from. Later, Rue burglarizes a home before landing at the doorstep of Laurie. Still owing Laurie several thousand dollars, she insinuates that she can sell her body to pay off her debts.
Only after this does Rue begin her road to recovery and redemption. After recovering from her withdrawal, we even see her reconcile with her old friends, including Ali. Rue stays sober throughout the remainder of the season, opening up the idea that season three will detail how she struggles with her sobriety.
Lexi Howard's "Our Life" Play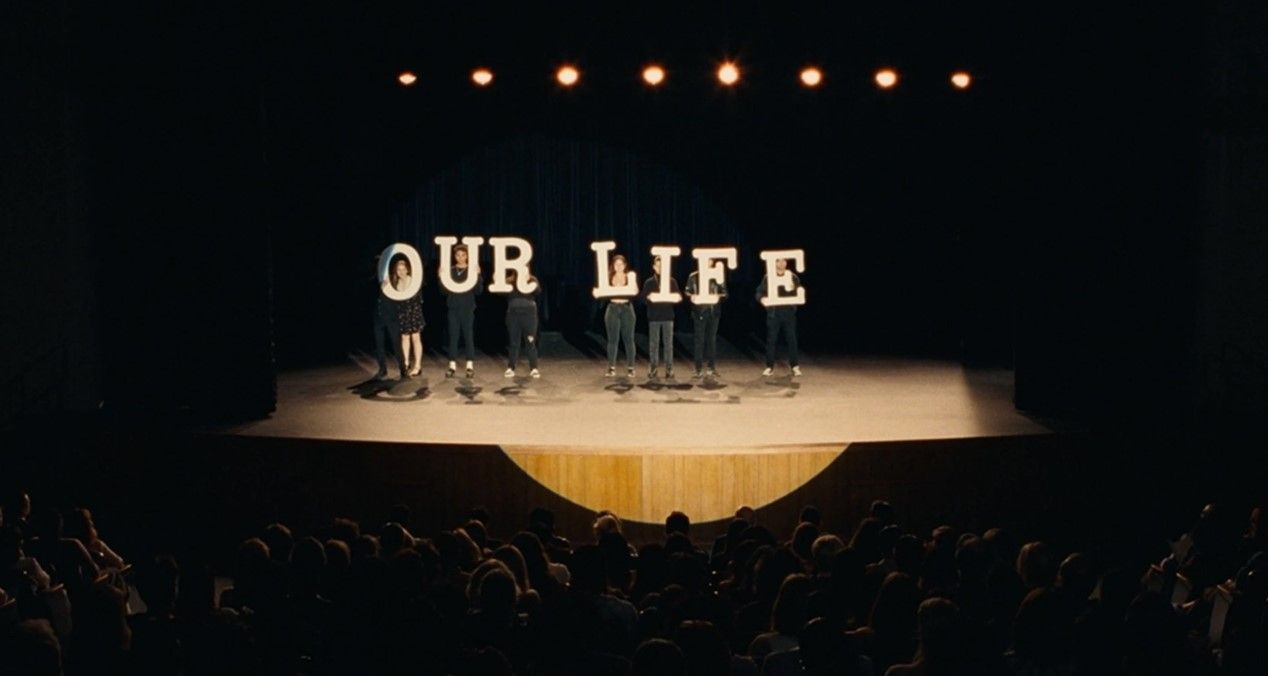 In Episode 7, we finally see the long-anticipated "Our Life" performed for East Highland students, parents, and faculty. The play is written by Lexi and is based on the lives of the show's characters. It goes between the present and past, depicting significant events from Lexi's perspective
The play explores Rue's father's wake and her descent into drugs; Cassie going through puberty; Rue's and Lexi's friendship; Lexi's relationship with her father; Cassie's and Maddy's friendship; and Maddy's and Nate's relationship. The theater performance ends with one of the season's best moments. Nate's character, played by Ethan, and other male students work out suggestively to a rendition of "Holding Out for a Hero."
Ashtray's Death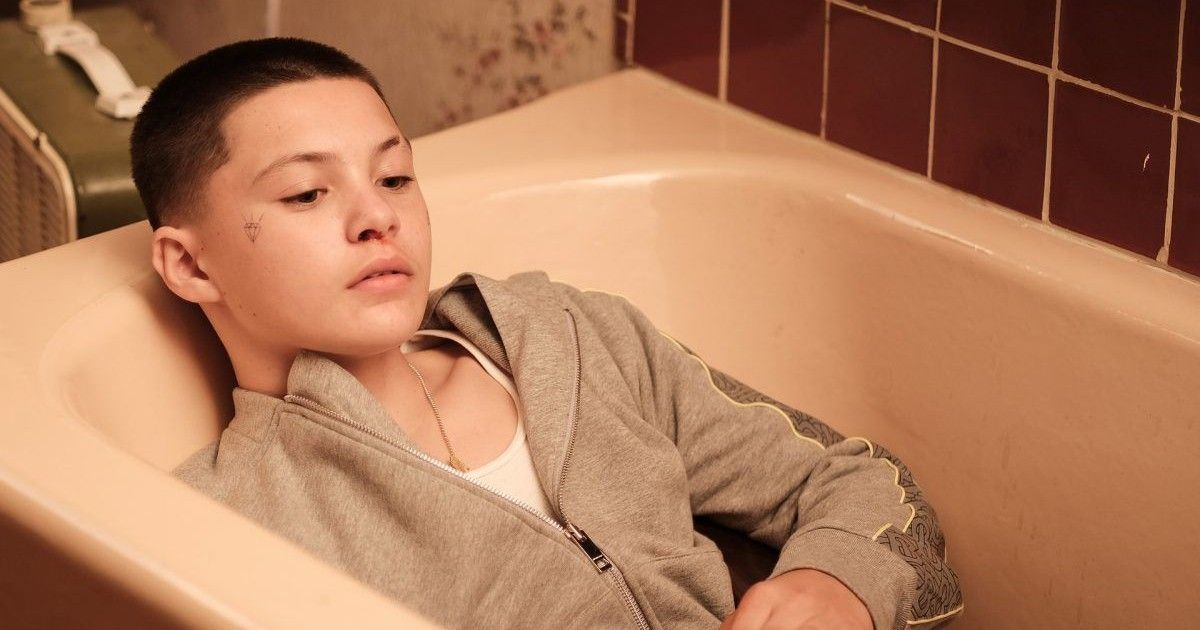 This was probably one of the most heartbreaking moments of the second season for fans. In the series finale, the beloved Ashtray, portrayed by Javon "Wanna" Walton, dies after engaging in a shoot-out with the police. Authorities raided the house in connection with Mouse's murder, Fez's ex-drug supplier, whom Ashtray killed at the beginning of the season.
After realizing that Custer, Mouse's former assistant, was a police informant, he stabs him in the neck, killing him, with the police right outside. Fez then suffocates Custer to keep him quiet as he dies and submerges his phone in a drink. He then tries to get Ashtray to surrender to the police, allowing him to take the fall for Custer's murder. Instead, Ashtray locks himself in the bathroom and begins a full shoot-out with police, eventually killing him and arresting a wounded Fez.