This review was written during the 2023 WGA and SAG-AFTRA strikes. Without the labor of the writers and actors currently on strike, the series being covered here wouldn't exist.There's a rule in media: When you get a scene of people happily singing in the car, you know there's about to be a wreck that changes everything. Indeed, within the first few minutes of Harlan Coben's Shelter, teen protagonist Mickey (Jaden Michael) witnesses his father Brad's (Kristoffer Polaha) death after a truck rams into them. The accident seems to be exactly that: an accident. But after Mickey is sent to live with his aunt Shira (Constance Zimmer) in the town she and his father grew up in, Mickey quickly discovers that's not the case and that the wreck is connected to something bigger and darker than Mickey ever could have imagined — not only that, but he might be the only one who can untangle the web and discover the truth. Well, he and his friends Spoon (Adrian Greensmith) and Ema (Abby Corrigan), that is.
The tragic car wreck is a well-worn trope — one of many — that Shelter employs. Sometimes it does it well, surprisingly subverting the clichés that often riddle teen mysteries. But other times, it falls into the same tired traps that have seized those that came before it in the genre, making it feel like another bland, run-of-the-mill adaptation nobody was clambering for.
RELATED: Every Harlan Coben Netflix Show So Far, Ranked From 'Safe' to 'Stay Close'
The Characters Are the Strongest Part of 'Harlan Coben's Shelter'
Image via Prime Video
n"">
While Shelter's characters are far from perfectly executed, they are the best thing about it. On the surface, they feel like familiar stock characters — Mickey's the new kid who comes from a basketball legacy, Spoon is his nerdy guide who acts as comic relief, Ema is the weird outcast who reluctantly finds herself pulled into their friendship — and to an extent, they play into their stereotypes. But each of the characters does develop more depth as time goes on, leading to some intriguing (if often predictable) dynamics and moving moments. Rachel isn't a mean girl, for instance, and Ema's family isn't who you'd expect from looking at her goth-like makeup and penchant for tattoos.
It's hard to capture how Gen Z actually talks and acts, and while Shelter is never especially egregious in its depiction of its young ensemble, it's never particularly authentic, either. It always feels just a bit off — the dialogue was obviously written by an adult imagining what a teen today would say. Still, the main cast has nice, solid, and necessary chemistry with each other, and there are moments where their performances cut through and give us some genuine humor and heart.
The show does romance — or the lack thereof — right, too. It'd be tempting to push a classic relationship or even a love triangle between Ema and Spoon or Mickey, but the show takes a different approach and smartly keeps its focus on the friendship between the core group. Instead, Ema gets a crush in the form of Whitney (Alexa Mareka), a social media influencer who admires Ema's artistic ability. It's a sweet and refreshing representation as the fact it's a sapphic relationship is never a concern.
Meanwhile, adults can be tricky to integrate into teen dramas. Many times they're either cartoonishly overbearing or completely absent, and they rarely get a storyline of their own that doesn't feel forced in or like an afterthought. Harlan Coben's Shelter handles its grown-ups with an impressive amount of care and skill. Zimmer is a criminally underrated talent who's found her niche playing fierce career women in shows like UnREAL, Entourage, and House of Cards, and her character here both plays into those strengths and allows her to flex a different set of muscles. Shira is tough and not a natural nurturer (as her mother is quick to point out), but her care for Mickey is clear. She's rough around the edges in an endearing, down-to-earth way, and it's a treat to see her play off the equally game Missi Pyle as more and more of their history is revealed.
'Harlan Coben's Shelter' Suffers From an Uneven Tone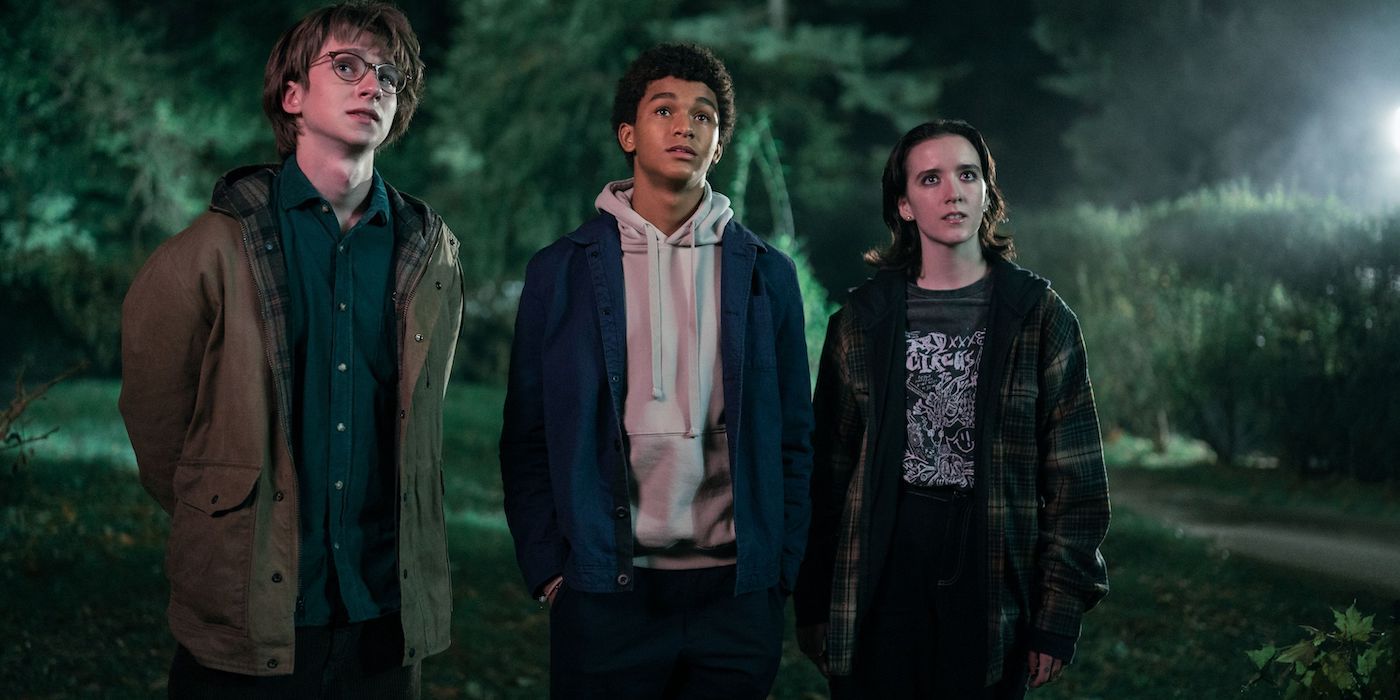 While the best part of Harlan Coben's Shelter is its characters, the biggest issue is its odd tone. The visual style is relatively bland and unremarkable, and its generic score doesn't help matters — the whole thing feels a bit cheap and cheesy at times. The popular jocks are the bullies in the series (no surprises there), and their dialogue often feels over-the-top and dated, ripped straight from an 80s movie. The enigmatic and creepy Bat Lady (Tovah Feldshuh) and her grand, spooky house is like someone out of a fairytale. While these elements both work in a supernatural period piece like Stranger Things, they feel out of place here and are a weird and jarring juxtaposition to the more modern issues that arise, like buying social media followers.
Harlan Coben's Shelter also tries to tackle more serious subjects — human trafficking, child abuse, and the Holocaust among them — but it ends up feeling sanitized in a way that doesn't do any of them justice. It's a tricky line to walk, considering the show's audience is primarily meant to be young teens, as there's only so much you can say and show while keeping it age-appropriate. But when the protagonists are trying to take down a sex slavery ring and stressing about a basketball game in the same episode, it ends up feeling awkward and disjointed.
That's not to say shows that teen coming-of-age stories can't mix smaller-scale personal issues and larger stakes together, but the series that are successful in doing so know exactly what they want to be, and Harlan Coben's Shelter can't seem to decide that. If Riverdale is on one side of the spectrum, leaning into the campy and bizarre, the pitch-black comedy and true adult horror of Yellowjackets sits on the other. Harlan Coben's Shelter, however, falls somewhere in the middle. The unexpected friendship and lighthearted humor between the three central misfits would fit nicely in a CW or Freeform line-up, but it takes itself too seriously to truly embrace that fun, outlandish vibe.
Since it's on Prime Video, Harlan Coben's Shelter is given more freedom to push the envelope, but it never does in any meaningful way. The only thing that really sets it apart is the fact the characters drop a few cuss words. Its cookie-cutter depictions of heavy topics never let it get too disturbing or controversial. It plays it safe, and it suffers for it, making it disappointingly forgettable and unoriginal.
'Harlan Coben's Shelter' Leaves You Wanting More From Its Mystery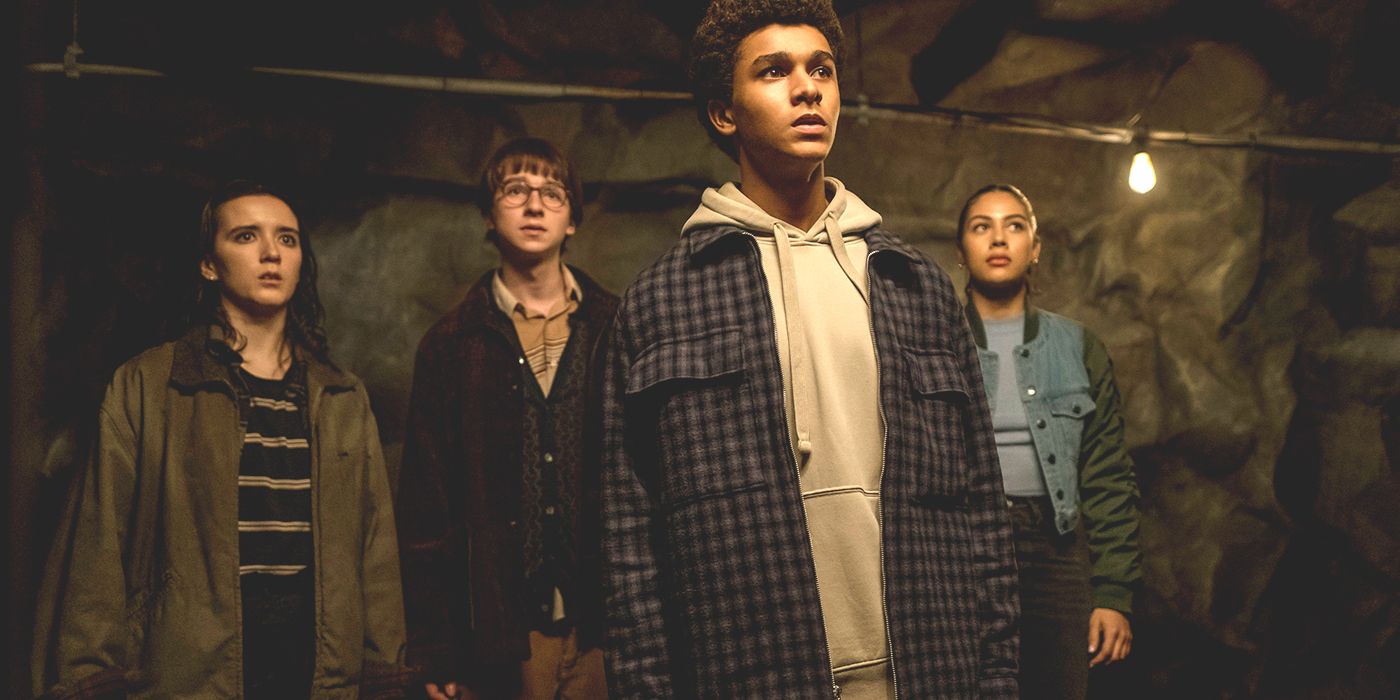 Narratively, Harlan Coben's Shelter can feel a bit convoluted. There are so many narrative threads going on at all times from all angles it can be difficult to keep them straight. But despite the clunkiness with which they're introduced and explored, the storylines are at least interesting enough to keep your attention and become curious about how they're going to play out. You might not be tripping over yourself to find the remote and click "next episode," but you'll probably shrug and let the app put the next one on if you don't have anything else to do. The plot twists and cliffhangers are clever and make sense, and very few things simply feel thrown in for shock value. By the end of the season, all the threads do manage to come together to weave a satisfying tapestry and leave you wondering what the next chapter could look like.
I'm not confident that the next chapter will ever come to fruition, as Harlan Coben's Shelter feels doomed to fade into oblivion and the streaming ether without much lasting impact. Ultimately, there are compelling moments, but it never quite culminates into something more elevated or unique. There's a more daring, riveting show somewhere in here, but unfortunately, it's sheltered under plainer, more middling fare.
Rating: C+
The Big Picture
The characters in Harlan Coben's Shelter are the show's strongest aspect, with each character developing depth and creating intriguing dynamics.
The show struggles with an uneven tone, with generic visuals and dated dialogue that feel out of place alongside more modern issues and themes.
While the plot can feel convoluted at times, the storylines are interesting enough to hold viewers' attention and the season ends on a satisfying note, leaving audiences curious about what comes next.
New episodes of Harlan Coben's Shelter are available to stream every Friday on Prime Video beginning August 18.