Since the 1970s, American actress Meryl Streep has been able to call herself one of the most popular residents of the Hollywood block. She's widely considered among the finest thespians that cinema has ever seen and is constantly sought after by filmmakers and production studios alike, and that's been the case for the past several decades. She's never once fallen off the public or professional radar, and that's thanks to the various habits, practices, mindsets, and inherent abilities found within the famous actress.
Her individual films may not be the most commercially successful or overall most well-known films ever made, but her name value almost carried each individual project to new heights, nonetheless. If it weren't for her inclusion in most of the titles throughout her critically acclaimed career, those individual films would hardly be heard of or discussed today.
Update August 18, 2023: With Meryl Streep joining the cast of Only Murders in the Building, this article has been updated with even more reasons why she is one of the best actresses working today.
Of course, one way to remain a mainstay in Hollywood is by building connections with fellow industry members. Streep, of course, did just that, but first, she was tasked with making a name for herself in one of the most competitive markets in the world. And again, she did just that thanks to a careful, nuanced approach to her respective craft. This is how Meryl Streep has continued to remain relevant over six decades and is regarded as one of the best performers of all time.
Her Raw Talent and Many Accomplishments
If you weren't already privy to this fun piece of trivia, it's worth noting off the bat here that Meryl holds an Academy Award record for having more nominations than any other performer in the history of the ceremony. She's received seventeen nominations throughout her career for Best Actress, along with four of the Supporting variety. And, of course, several of those roles weren't just the most notable of Streep's career but among the most important performances ever put to screen.
Related: Best Meryl Streep Movies and TV Shows, Ranked
Her efforts in Robert Benton's legal drama Kramer vs. Kramer (1979) were one thing, but she reached a higher level of acting in general when she starred as the titular character in Sophie's Choice (1982). Both roles won her an Academy Award — the former for Best Supporting Actress, the latter for Best Actress. But again, her work in Sophie's Choice by Alan J. Pakula should go down as the greatest testament to her acting prowess.
She's still receiving nominations to this day, making her one of eight performers ever to receive nominations at the Oscars throughout five different decades. So, her ability to transform her every move to match the demeanors of respective characters has undoubtedly rendered her a Hollywood mainstay. But another thing keeping her career so strongly afloat is her relationship with big-name directors and co-stars alike.
Her Friends in the Industry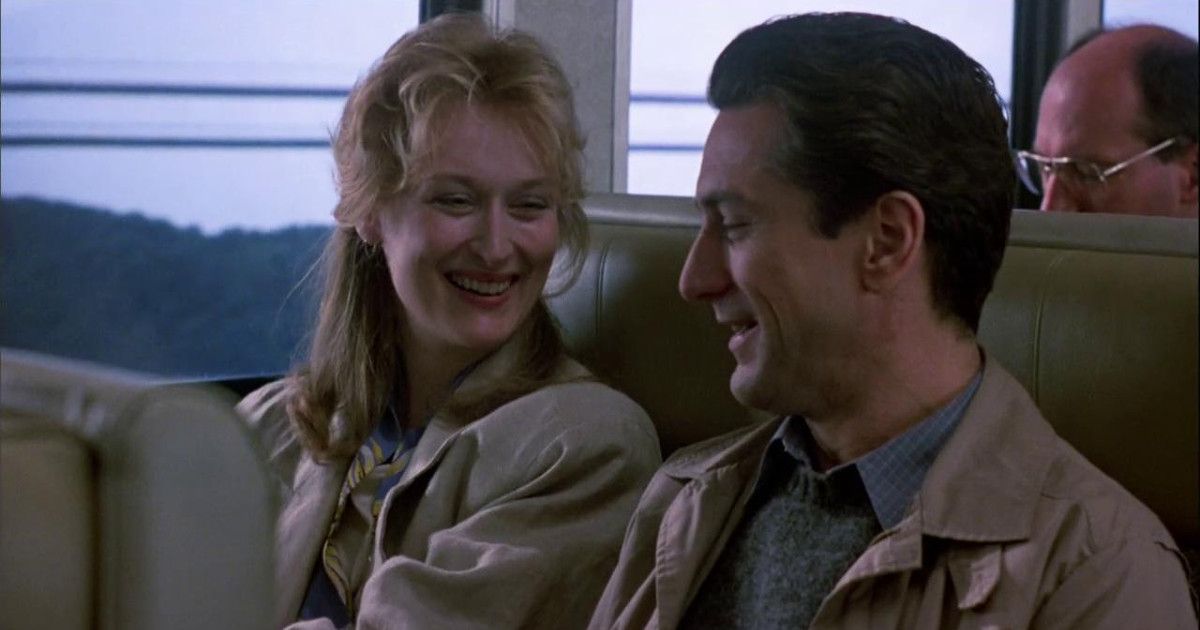 Throughout her time as an A-list name in Hollywood, Streep has developed her fair share of interpersonal relationships with fellow performers and creatives alike. She's worked a few times with Robert De Niro, for instance: first in The Deer Hunter (1978), next in Falling in Love (1984), and lastly with Marvin's Room (1996). They have a strong relationship outside of their work, too, which undoubtedly led to stronger performances on screen and, thereby, more inherent recognition.
And as for directors that frequently cast Streep in their films, there's perhaps no one more prominent than Mike Nichols. After directing her in Silkwood (1983) — to an Academy Award-nominated degree, no less — the American filmmaker led her once again in Heartburn (1986), albeit to a less notable degree. But their work in Postcards From the Edge (1990) goes down among their most famous films, respectively. Plus, he directed her in a miniseries for HBO called Angels in America (2003), which was highly revered in its own right.
And really, her roles on television are the only ones she's ever reprised. That's arguably the strongest case for why Streep has remained so relevant all these years down the line: because she completely avoids being featured in franchises. Several actors throughout Hollywood history have been known to steer clear of sequels, but Streep's practice thereof is perhaps the most well-known.
Her Avoidance of Franchises
She's one of the most popular instances of an actor or actress entirely avoiding Hollywood franchises. Whether it's within the Marvel Cinematic Universe or Pixar's long line of animated films, most big-name performers working today have at least one franchise in their resume. Not Streep, though.
Superhero movies don't exist to her as a genre, and among the only animated films she's appeared in was one directed by Wes Anderson. Of course, that was Fantastic Mr. Fox (2009), in which she performed just brilliantly as the titular character's anthropomorphic wife. And with Star Wars, Transformers, Toy Story, and more franchises constantly releasing sequels, prequels, reboots, and spinoffs, there has undoubtedly been an influx of the term "franchise fatigue" for general film fans as of late.
Related: 11 Major Film Roles Meryl Streep Turned Down or Didn't Get
But that will never be the case for Meryl Streep. She's remained among the most relevant actresses that Hollywood has to offer, and she's nearly fifty years into her career. That kind of prevalence and timelessness might not ever be matched again. Audiences will never have to experience Streep fatigue.
Her Willingness to do TV but Still Being Selective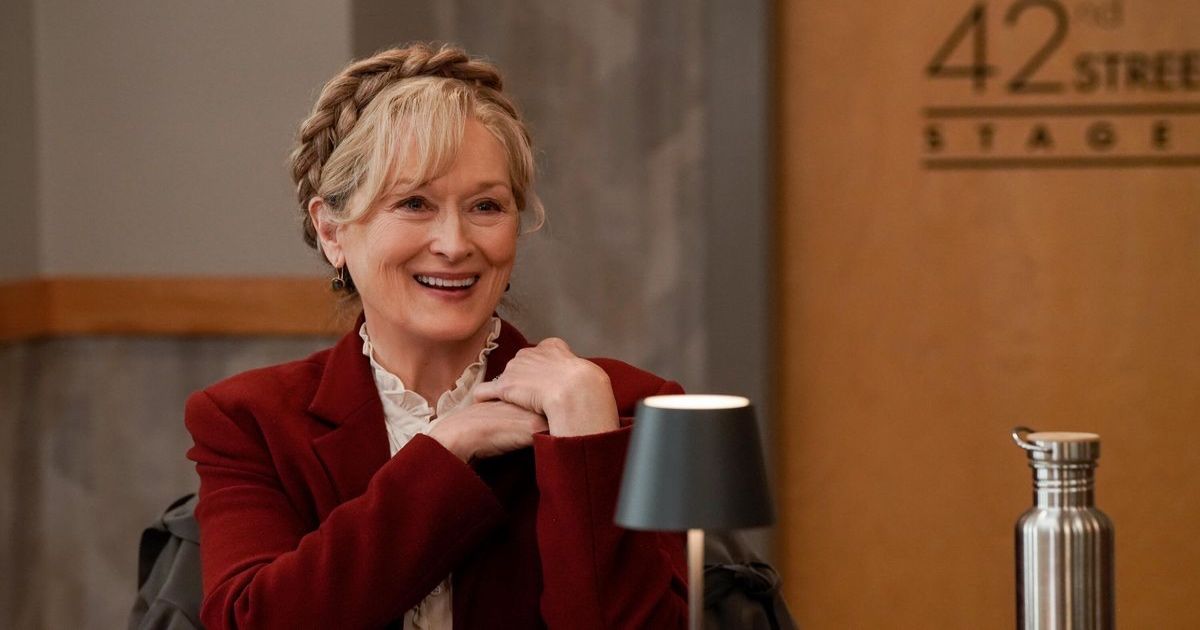 In recent years, many Hollywood actors have found themselves leaving behind the glitz and glamour of the silver screen and making the transition to television. After all, TV isn't the same as it used to be. Thanks to streaming, bigger budgets, and a desire for more serialized storytelling, the small screen has arguably become more popular to audiences than its big screen counterpart. TV nowadays is, therefore, an alluring prospect even for a star of Meryl Streep's caliber. Yet what has made Streep so appealing is that she has not done that much television. In fact, she has been very selective. Her joining the cast of Sharp Objects in 2019 was a major deal because she had strictly been a film actress for decades.
Back in January 2023, it was revealed that Streep would be joining the cast of the third season of the Hulu mystery comedy series, Only Murders in the Building. The character she plays is Loretta Durkin, a struggling actress with an eccentric personality who becomes one of the prime suspects in the murder of fellow thespian Ben Glenroy (played by another member of Hollywood royalty, Raul Rudd). If it sounds like Streep is phoning it in by playing an actress – the very thing she is – you'll be pleased to learn that she and Loretta could not be more different. While Streep is a versatile actress and an ardent professional, Loretta struggles to deliver her lines in any way that could be considered convincing.
Despite the third season of Only Murders in the Building only recently getting underway, Streep has received strong praise for her performance as Loretta, with The Guardian saying:
Streep, unsurprisingly, plays Loretta beautifully, truly tapping into the agony of a woman who's faced a lifetime of rejection but somehow kept her dream alive
With a proven ability to do comedy and a quirky and campy style, Streep was always going to fit in nicely with the Only Murders in the Building way of doing things. In fact, her ability to "understand the assignment" has been key to her long and varied career. Furthermore, her willingness to take on smaller, offbeat roles, amongst big dramatic ones, simply for the fun of it, makes her such an enduring performer. Her clear enjoyment for what she does is infectious, and whether it's roles on the big screen or small, you know you're in safe hands with Meryl Streep.