The Big Picture
The ninth episode of Squid Game faced criticism for its ending, but series creator Hwang Dong-hyuk defended his decision and wouldn't change it.
The alternate ending of Squid Game would have provided a happier and more conclusive resolution, but it would have changed the show entirely.
Squid Game's ending may have had redundant plot beats and a stretched-out dénouement, but it remained thematically consistent with the protagonist's journey and the show's exploration of justice and revenge.
Squid Game may have been a pop culture sensation, but never underestimate the power of a bad ending. Whether it's Mass Effect 3 or Game of Thrones, a bad landing can threaten plans for a would-be franchise. The ninth episode of Squid Game was nominated for an Outstanding Writing Emmy, but wasn't without its share of critics, including LeBron James. When asked by The Guardian about the legendary athlete's thoughts, series creator Hwang Dong-hyuk retorted, "Have you seen Space Jam 2?" before acknowledging the difference of opinion. "I'm very thankful he watched the whole series. But I wouldn't change my ending. That's my ending." However, it wasn't always. The finale that broadcast was only decided late in the process, the capstone of a decade of Squid Game's development from feature film script to Netflix series. In an interview with Entertainment Weekly a couple of months after the premiere (and finale), Hwang said, "We actually wrestled between two different scenarios for the ending." The alternate take has red-haired Seong Gi-hun (Lee Jung-jae) board the plane bound for Los Angeles, which would've been a happier and more firm resolution. It would've also changed Squid Game entirely.
Without a doubt, the ninth episode, "One Lucky Day," is a change of pace from the previous eight, which had captured the global imagination with a relentless pace and shocking twists. Instead, we find our hero Gi-hun darkened by his experiences of loss and, ultimately, victory, no longer the lovable, optimistic goofball who off-set the horror all around him. He's awarded the prize money, but has lost his friend Cho Sang-woo (Park Hae-soo) and even his mother, who died while he was away. He doesn't access his winnings for a year, until he buys a flower from a desperate vendor and finds a golden business card inside. In a plot twist that undermines the dramatic weight of earlier episodes, Gi-hun discovers that his "gganbu" Oh Il-nam (O Yeong-su) is actually the mastermind behind the game. He pays a visit and finds Il-nam on his deathbed, and threatens to kill him with his bare hands, but Il-nam succumbs to his brain tumor. Later, Gi-hun unites Sae-byeok's (HoYeon Jung) brother with Sang-woo's mom before leaving for Los Angeles to be with his own family. At the train station, he spots the Salesman (Gong Yoo) in the midst of ddakji with a potential player. He chases after him but only manages to collect another card. On the jet bridge to the plane, Gi-hun dials the number and speaks with the Front Man (Lee Byung-hun). He turns around and forgoes his family to continue the adventure.
RELATED: How Scary Is 'Squid Game'? The Real Horror, as Always, Is Capitalism
The 'Squid Game' Ending Does More than Set Up a Sequel
There are redundant plot beats here, in a marked contrast to the tight plotting of the previous episodes. It's in this season finale that Squid Game's origin as a feature film is most apparent, as the climactic fight scene opens the episode and the dénouement stretches out for the remainder. Gi-hun's confrontation with Il-nam is more than 10 minutes long, where most scenes in television are two or three. Whatever its inconsistencies, "One Lucky Day" remains a thematically consistent ending. In the beginning, we find our hero Gi-hun driven only by money, but there are glimpses of humanity within that desperation. He tips the clerk at the tracks — though has to later sheepishly ask for the money back — and even stands up for Sae-byeok against the gangster Jang Deok-su (Heo Sung-tae) despite recognizing her as the pickpocket who screwed him over. There's this idea of what Gi-hun possibly could've been if he were financially stable, as the games prove he has a strong sense of right and wrong.
Sae-woo becomes increasingly willing to betray and even murder allies to get ahead, and he rationalizes at every step. This leads to Ali's (Anupam Tripathi) heart-wrenching death at the marble game, and the murder of the injured Sae-byeok, to ensure she and Gi-hun don't outvote him to end the game. Gi-hun, however, insists that Sae-woo's approach isn't right. In the climactic squid game, Sae-woo reminds Gi-hun that they're fighting in the arena where they originally played Red Light, Green Light, and all of those contestants are now dead. "We've come too far to go back," he says, but Gi-hun chooses to end the game rather than claim victory, which would forfeit the prize money. His strong principles likely come from his past as an autoworker participating in a strike that ended in police violence. This is the Gi-hun who emerges in the end, whose radical, even frustrating choice is informed by everything we know about him: he believes in justice, and he doesn't know when to stop playing. Choosing to board the plane would've been a betrayal of his character.
'Squid Game' Transforms from Horror Movie to Revenge Tale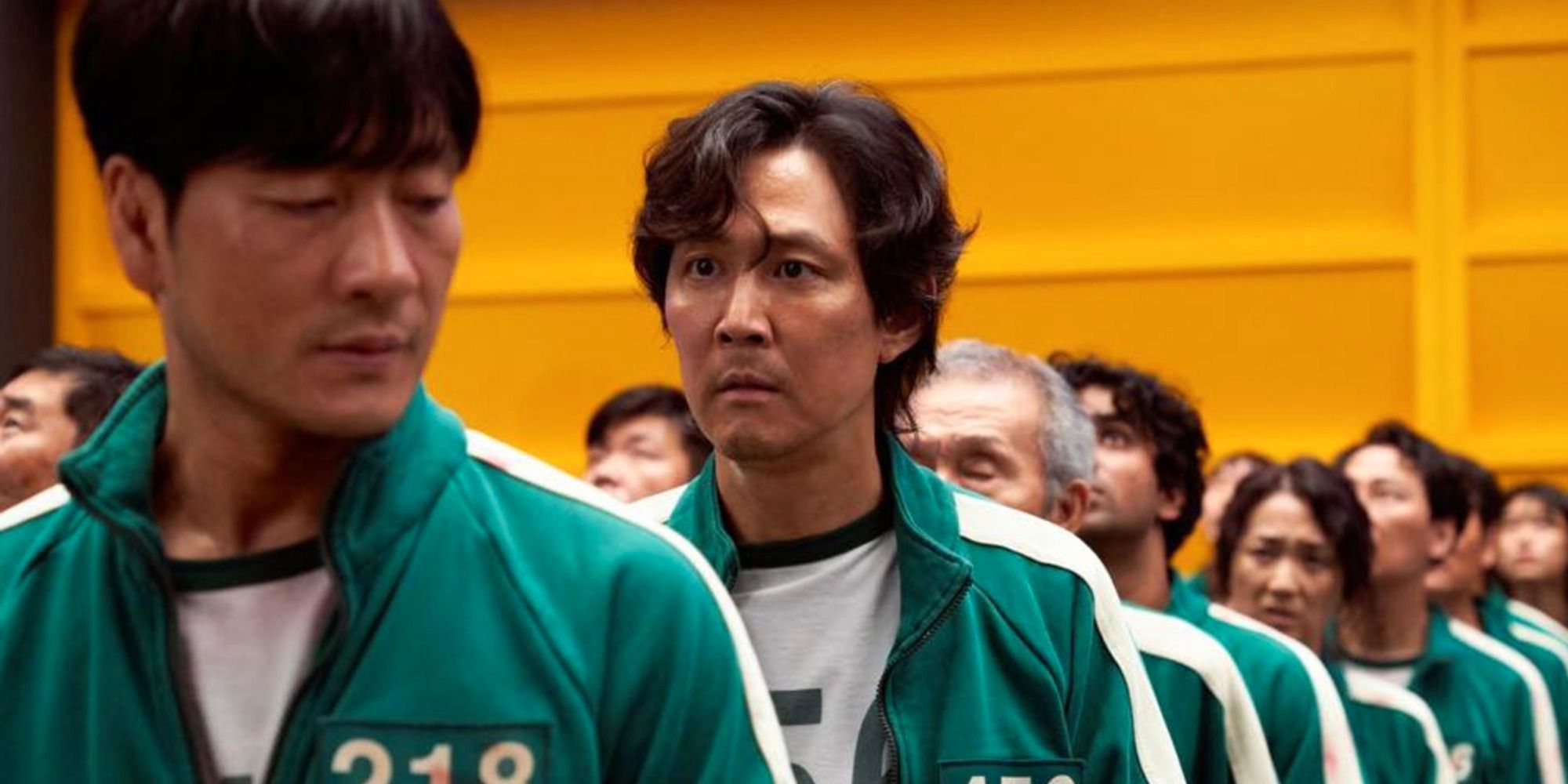 In order to make the alternate ending work, Seong Gi-hun would have to be less addicted to winning, which would surely reduce the immediate appeal of his character. In Episode 1, "Red Light, Green Light," he's introduced as a loser who freaks out at rare instances of victory: figuring out his mother's PIN, winning at the horse track, even winning at the arcade claw game. As it is, Gi-hun's momentary farewell may be a tease for the forthcoming second season, but it's also familiar territory for South Korean cinema: revenge. Artists are undoubtedly inspired by or moved to reflect on the world they witness, and the streak of revenge running through modern South Korean media can be traced back to recent historical events.
The Japanese occupation, the Gwangju Uprising of 1980, and the authoritarian or corrupt governments of Park Chung-hee and Park Geun-hye would pit everyday citizens against larger, more powerful forces. Even Gi-hun's strike, seen in a flashback in Episode 5, "A Fair World," is based on a real-world incident in 2009, when Ssangyang Motors laid off 2,600 employees. In an interview with RogerEbert.com, Oldboy director Park Chan-wook theorizes that his interest in themes of revenge and violence come from friends who rose up and fought Park Chung-hee's military dictatorship. Hwang Dong-hyuk lived through those same events, and likely wouldn't be interested in a protagonist who turns away from a larger, though dangerous, social responsibility. What Gi-hun represents is the will of an individual inside a dehumanizing system, which might also explain his ridiculous new hairstyle.
Let's Hope That 'Squid Game 2' Is Just as Good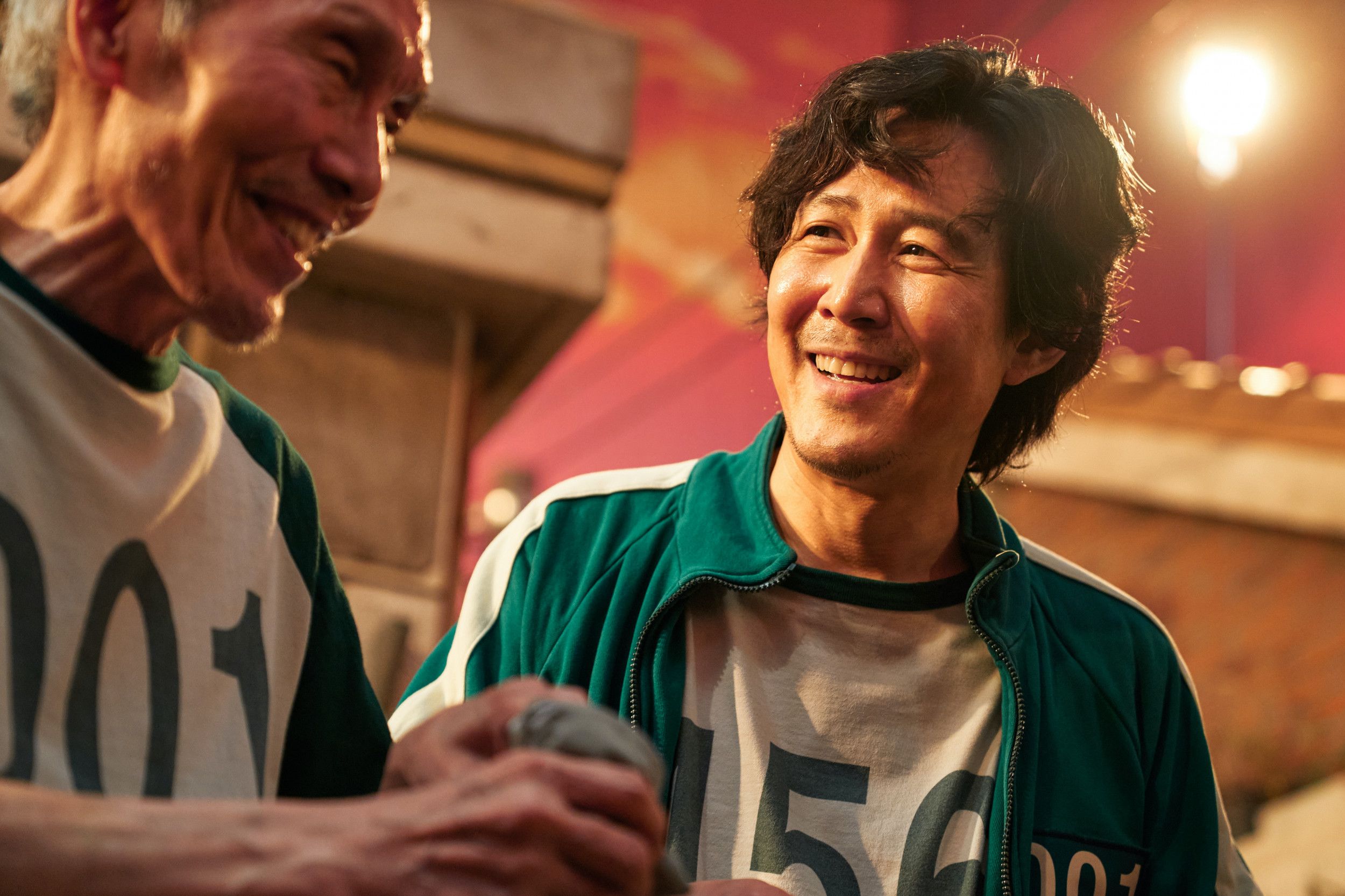 It's possible that a continuation of Squid Game follows the pattern of True Detective, whose second season was dealt a fraction of the first season's development time. The HBO anthology is still recovering from that, which was, admittedly, a hard story reset. The seeds of a larger plot are undeniably present in the first season of Squid Game, especially with the detective character and the behind-the-scenes operation of the game, but there are also thematic seeds. If the first season of Squid Game is a showcase of the problems underlying capitalist systems, the second is perfectly set up to explore potential solutions, in the violent, morally compromised way that Korean cinema has countless times before.