The romance genre has several tropes. There is the classic will-they-won't-they, the feisty enemies-to-lovers, and the childhood-friends-being-inseparable-as-adults. Korean dramas have explored them all with brilliance. But the one trope that is served in plenty is love triangles, which has the second lead syndrome as a fun side dish. When it comes to Korean content, the very soul of a romantic story is an enigmatic main lead pitted against a kind second lead, which not only leaves fans torn but also creates a tension that needs to be released.
In these shows, you will find angst and pain, jealousy and suspense, dreamy moments and shocking confrontations. But the strongest feeling of all is the anticipation of two characters finally ending up together. Even though love triangles, when churned too hard, can break a story, these shows have a way of making them integral to the plot and character development. Without further ado, here's a list of K-dramas with the most exciting love triangles.
20
Hwarang: The Poet Warrior of Youth
Hwarang: The Poet Warrior of Youth is one of the most intense and moving historical K-dramas out there. Set in Seorabeol, the capital of the ancient kingdom of Silla, the story centers around an over-ambitious queen who has the kingdom under her spell, with dirty politics and untimely maneuvers guiding the rule forward. Amidst haters and rivals and outside forces threatening to bring the queen down the throne, a group of elite warriors called Hwarang work hard to protect the kingdom.
The show follows them in their various stages of life, from indulging in romantic relationships to creating history for the country. Stuck together by a debt to a lost brother, Ah-ro meets Moo-myung and they become close friends. At the same time Ah-ro spends time with the young king Sam Maek-jong, who is smitten by her fierce personality. Choosing between the two men has Ah-ro in a dilemma, but she eventually goes with what her heart says.
19
She Was Pretty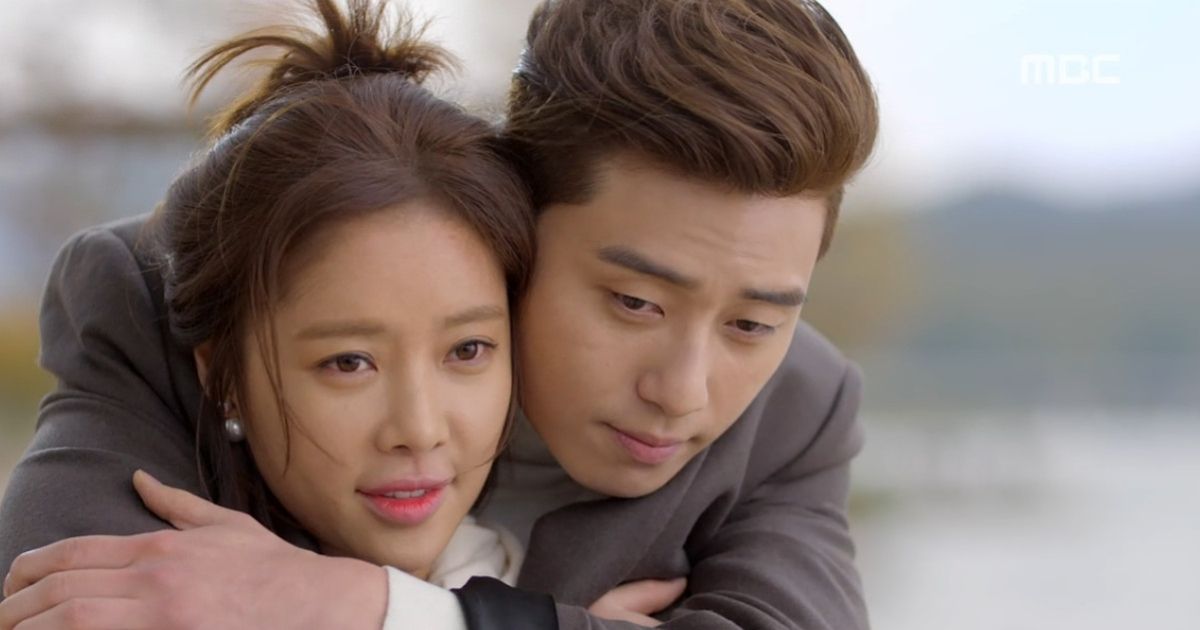 As sixteen hours of pure laughter and swoon, it is a surprise that She Was Pretty features such a complicated love triangle. The drama follows childhood best friends Kim Hye-jin and Ji Sung-joon, who are currently living very different lives. While Hye-jin was the popular one at school, winning both teachers and people and living with her comfortably rich parents, Sung-joon was a nobody, being bullied by kids at school for being overweight. Puberty hit them both hard, but in opposing senses.
Related: K-Dramas: 15 Must-Watch Series
Now an adult, Hye-jin works part-time at a convenience store, wishing nothing more than the Earth to swallow her whole. Sung-joon, on the other hand, grew up to be extremely attractive and became the editor of a popular fashion magazine. One day, out of the blue, Sung-joon calls Hye-jin and suggests they meet. Panicked, Hye-jin sends her best friend instead, and you can guess what happens next.
18
True Beauty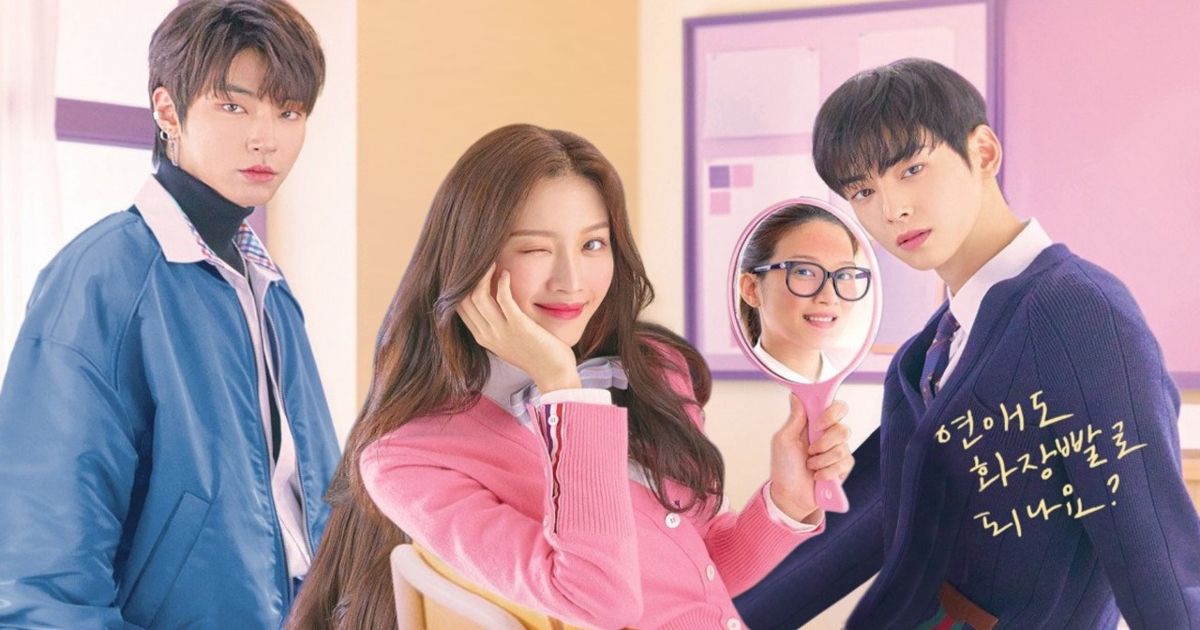 Based on a popular webtoon, True Beauty sparked some real debate among friends who couldn't choose between "Team Su-ho" and "Team Seo-jun" back when it was released in 2020. The magically addictive romantic comedy series follows Lim Ju Gyeong who masters the art of makeup with the help of YouTube. Her self-taught techniques and practice turn her into a flawless-looking woman, confident in her appearance.
Nobody except her childhood best friend, Lee Su Ho, has seen her without makeup. Because Su Ho appreciates her for who she is, Ju Gyeong cannot help but feel drawn towards him. But he's dealing with his own demons, harboring pain from the past. Moreover, bad boy Han Seo Jun is floored by Ju Gyeong's beauty and is relentlessly pursuing her. From subtle tensions to growing affection, the drama keeps you hooked all along.
17
Cheese in the Trap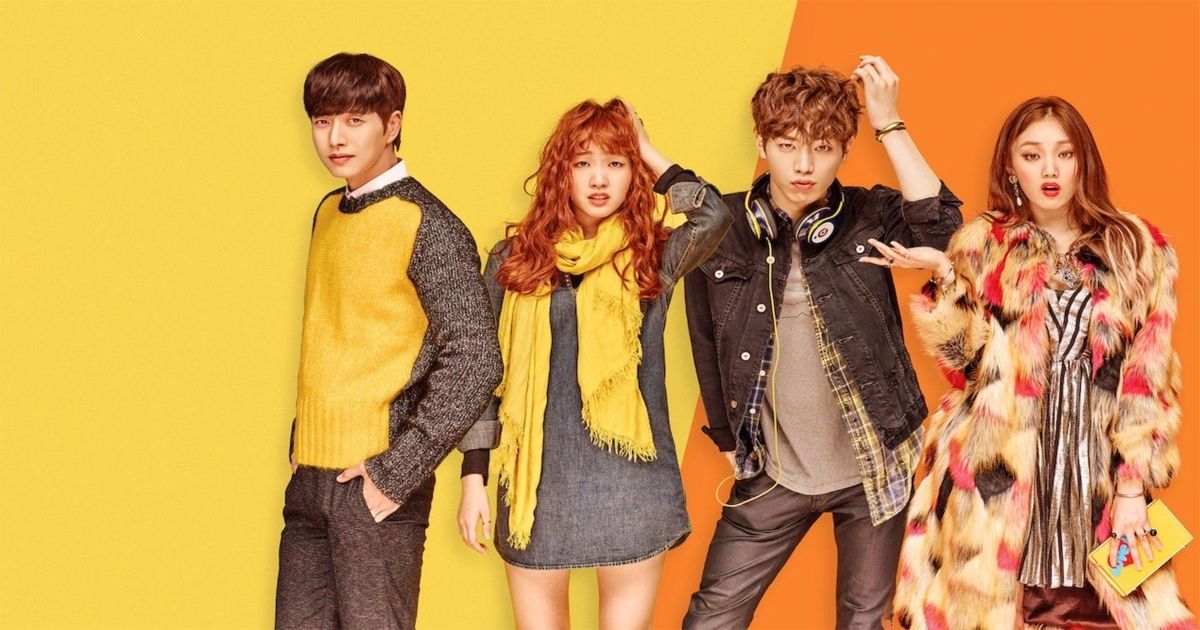 Hong Seol may be a determined, over-achieving young girl, but a poor family background forces her to take a year off of college only to return and get into trouble with a popular senior, Yoo Jung. They start off as enemies. Yoo Jung's social status as an attractive athlete warrants for his arrogance. But soon, they warm up to one another and start dating. Their relationship is not without problems, and between it all, Hong Seol starts getting close to Yoo Jung's ex-best friend Baek In-ho.
Unlike her boyfriend, In-ho is loud and quirky and fun. Plus, he seems to really care about her and knows just how to make her smile. Even though In-ho starts to develop feelings, Hong Seol is caught up with Yoo Jung. Cheese in the Trap really drives you mad by ignoring the perfect second lead. But overall, the story, the chemistry, and the emotional dynamic is incredible.
16
The Heirs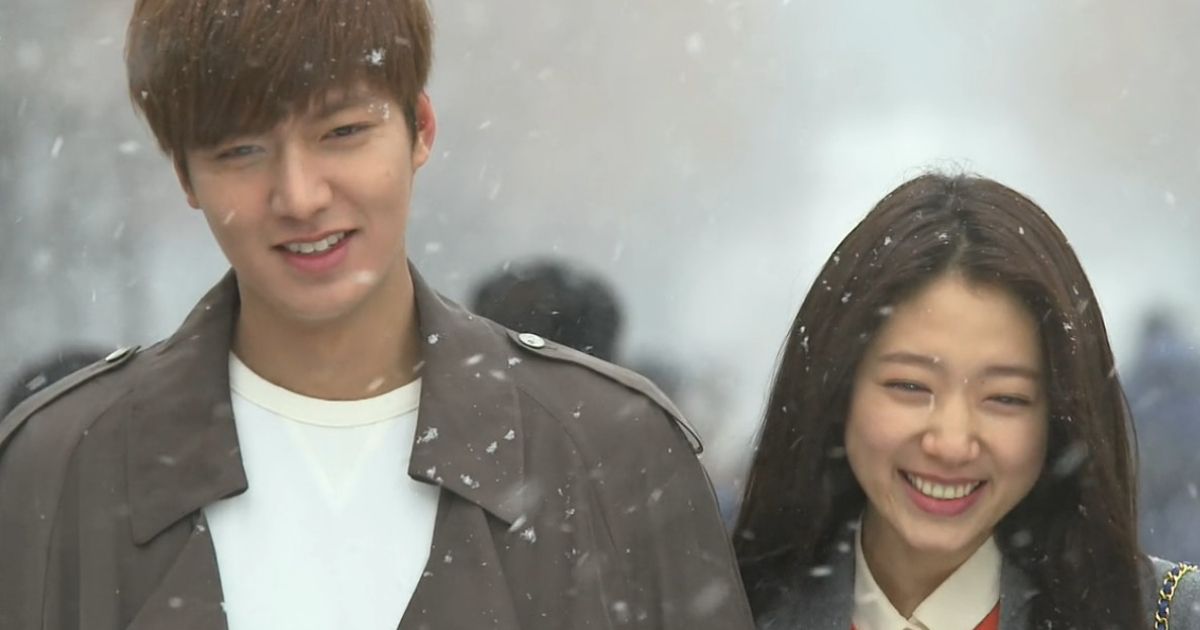 If you are a fan of native-language TV shows like Gossip Girl or the popular Spanish drama Elite, then you're definitely going to love The Heirs. Set in a high school filled with privileged, high-society teens who belong to powerful chaebol families, the drama follows a young couple, suffering from the consequences of having grand responsibilities upon them. Cha Eun-sang does not come from a wealthy family so it is important for her to stay on track and never mess up.
Kim Tan, whom she is infatuated with, helps her out but there are still differences. Enter Kim Tan's ex-best friend Choi Young-do and things finally start to get better for Eun-sang. At first Young-do is only befriending her to get back at Tan, but eventually he catches feelings and can't stop himself from falling in love with Eun-sang.
15
Love Alarm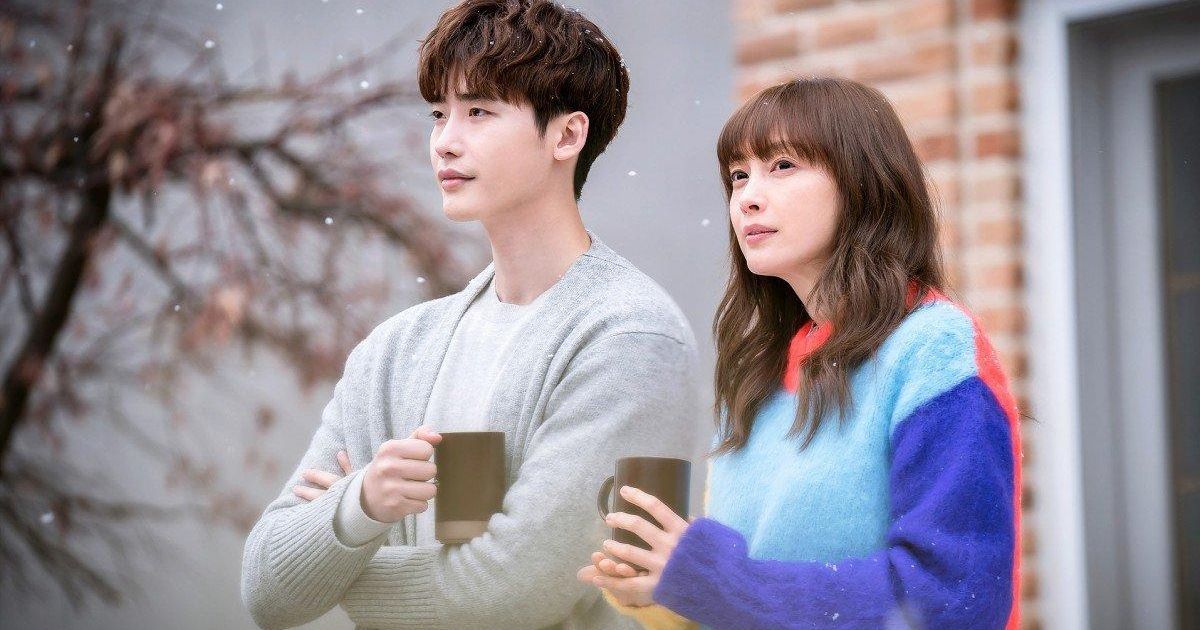 Love Alarm is a coming-of-age K-drama that gets pretty heated from the very first episode. With Song Kang playing the first lead, how can it not? Apparently, students of Seoul have access to an app called 'Love Alarm,' which alerts them if there's a person who likes them within a radius of 10 meters.
Stuck between the craze of this app is Kim Jo-Jo, who may show herself to be confident but is still traumatized by the death of her parents. She hasn't downloaded the app yet, but already has found an admirer in Lee Hye Yeong. Hye Yeong is one of those guys who has intense feelings for Jo-Jo but will only admire her from afar, scared that a confession would ruin their friendship. His best friend, Hwang Sun-oh, gets this information and decides to test his love by kissing her. Their chemistry, however undeniably electric, creates a complex love triangle in the series.
14
Record of Youth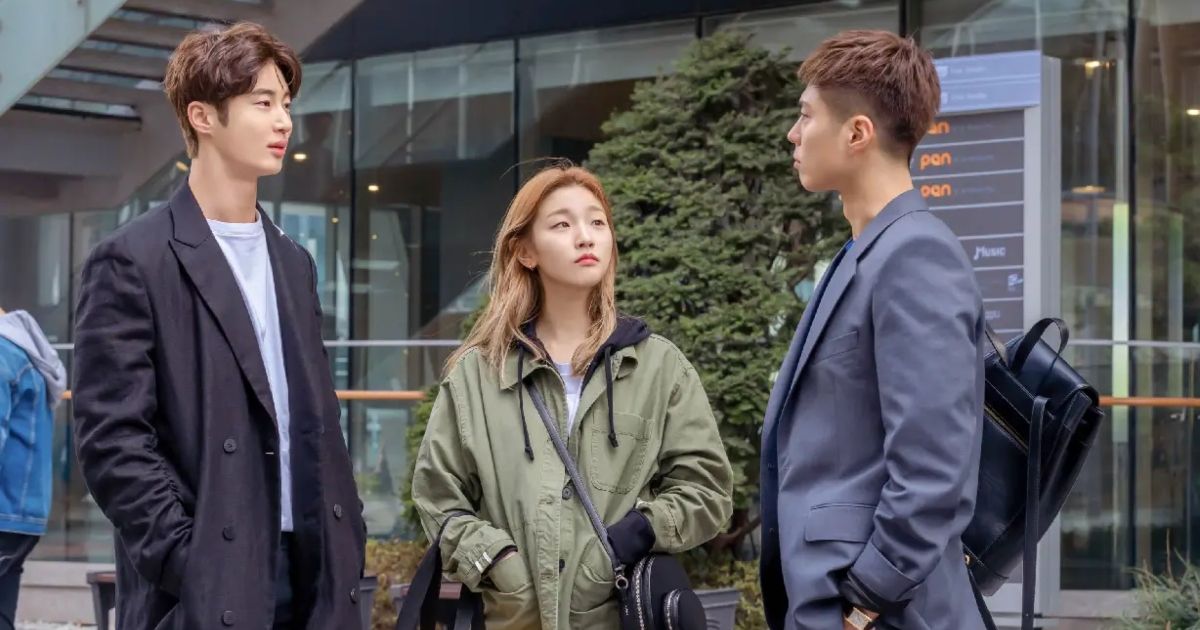 In a world of fast fashion and competition, male models don't have any time for romance. But Record of Youth tells a different story. Hailed as one of the most realistic coming-of-age dramas, the series follows the lives of three young people caught up in the crazy world of fashion but living as a generation that is filled with despair and carries their broken dreams in their pockets. Sa Hye-jun and Won Hae-hyo are childhood best friends. They're both models, but stand at different places in showbiz.
Related: Best Korean Dramas Playing on the Rich-Poor Trope
The former is talented and has deep-rooted aspirations of getting into the film industry but is stuck where he started, and the latter, who belongs to a well-to-do family, rises up in the modeling world because of his mother's connections. Caught in a love triangle between the two is Ahn Jeong-ha, an aspiring makeup artist giving her best to achieve what she's dreamt of. Clearly, there's more than friendship for one of the leads, but you're going to have to watch the show to find out.
nt
MBC Drama Production
n
n"">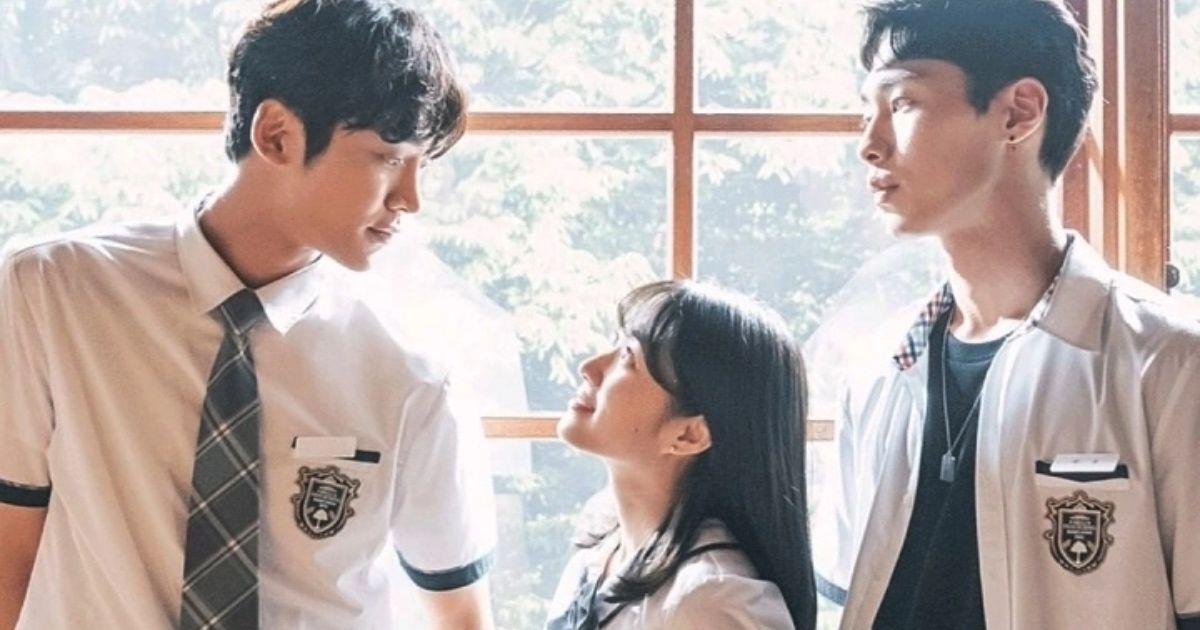 This one requires a lot of commitment, because it is thirty-two episodes long. However, with its legendary ensemble cast and the captivating love triangle that ties them together, Extraordinary You becomes a breezy watch. We have seen movies revealing their main characters to be in simulations all along, but what happens when you find out that you've been an insignificant character in a comic book all along, with no grand ending to define your existence whatsoever?
When Eun Dan-oh learns that her fate is solely in the hands of the creator of this Korean webtoon, she sets out to change the course of her story. Stumbling upon an unnamed character leads her to hope and a promise for tomorrow, only to realize that the author has attached the strings of her heart to Baek-kyung. The drama is truly unique in its concept and the way it handles tiny developments is a delight to watch.
12
Our Beloved Summer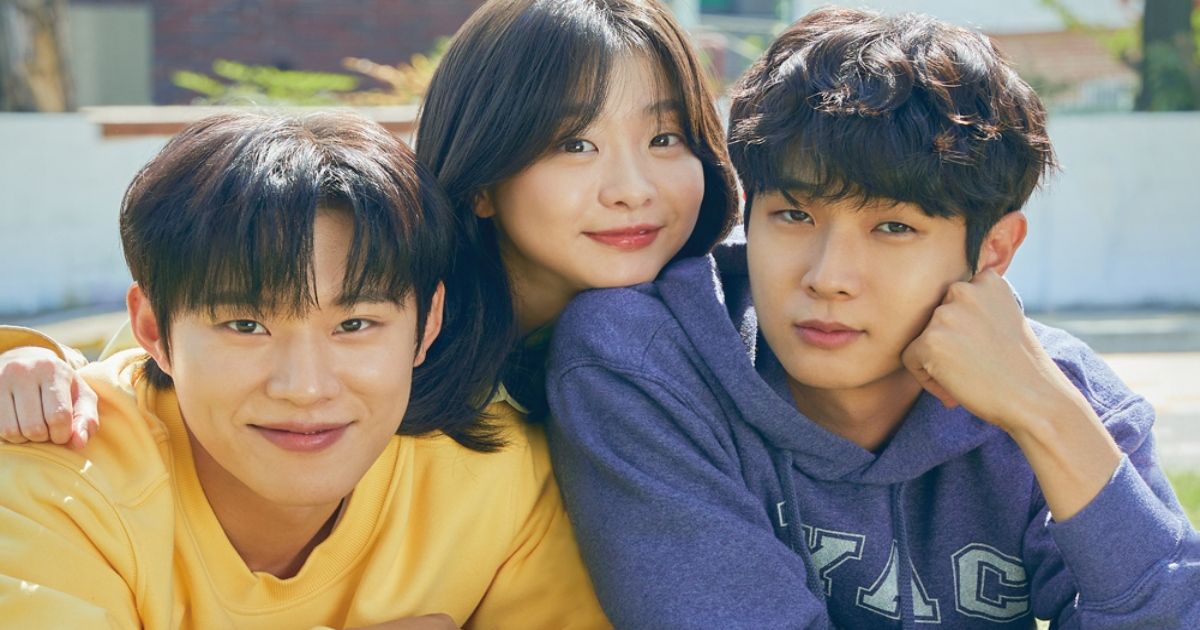 Featuring a classic enemies-turned-lovers-turned-enemies-and back trope, Our Beloved Summer transports you to a tender time in your life when all that mattered was the pink blossoms and pouring rains to get you through the day. The adorable series revolves around Choi Ung and Kook Yeon-soo, who not only went to school together but at the time, were also part of a viral documentary that followed them around in their daily lives as a slacker and a topper.
After eventually dating, their explosive personalities lead to a bitter break up and the swear to never see each other again. Kim Ji-ung is a producer who desperately needs to bring the ratings of his channel up. Plus, he's had a crush on Yeon-soo since forever. When he brings Choi Ung, now a renowned artist, and Kook Yeon-soo, a corporate worker, in front of the camera once again, the energy between the three is palpable.
11
Alchemy of Souls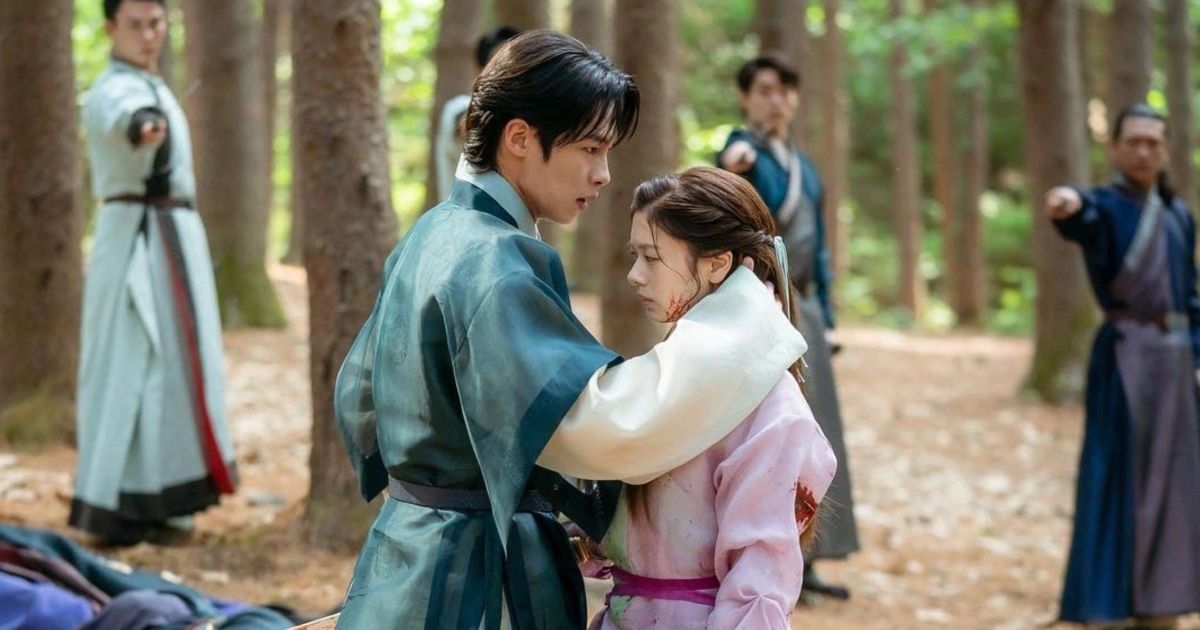 In one of the greatest titles produced by tvN, we watch a familiar trope being played out with sheer brilliance and intrigue. Alchemy of Souls is set in the fictional country of Daeho, where magic exists in every nook and crevice. This magic is owned by young mages who often make use of it for good deeds. But a certain spell, known as the "alchemy of souls," allows them to switch bodies.
Once, the soul of a highly skilled executioner, Naksu, is trapped inside the body of a blind woman who works as a servant to Jang Uk, the son of a famed noble family of mages. Jang Uk's pride and prestige may give him honor, but the truth about his birth haunts the empty halls of his home. As the two develop a connection, Seo Yul enters the picture as one of Nak-su's old friends. Despite knowing just where the story is headed, you'll find yourself being immersed in their mystical world of jealousy and scandal.
10
My Girlfriend Is a Gumiho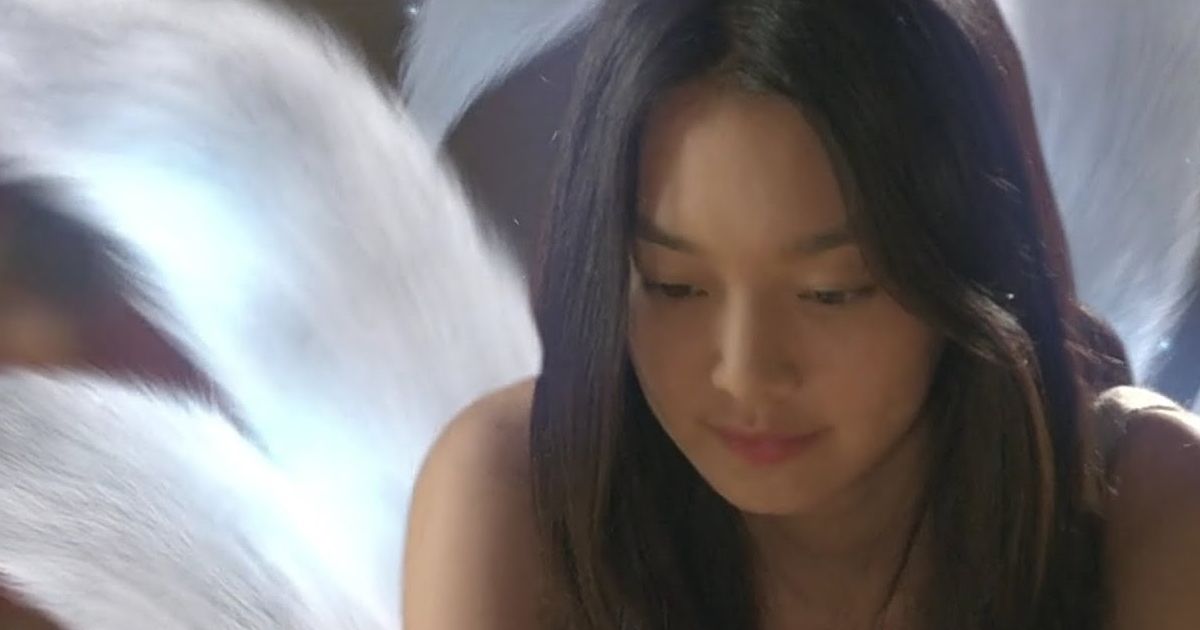 An achingly beautiful series that is also hilarious and heartwarming in portraying its characters, My Girlfriend Is a Gumiho follows Cha Dae Woong, a liberated and eccentric university student who dreams of becoming an action superstar. Troubled by his grandfather's constant bickering, he visits a temple and accidentally unleashes a Gumiho, which is a nine-tailed fox.
According to Korean mythology, a Guhimo can severely injure a person and cause them suffering. But since this one takes the form of a charming young woman and saves his life, Dae Woong takes her in and keeps her identity secret from the world. That is until a half-human half-supernatural being appears in their life and claims that Mi Ho can permanently transform into a human. He does not mention, though, that the process will steal Dae Woong away from her instead. Balancing emotion and humor sublimely, the series is a rollercoaster from start to finish.
9
All That We Loved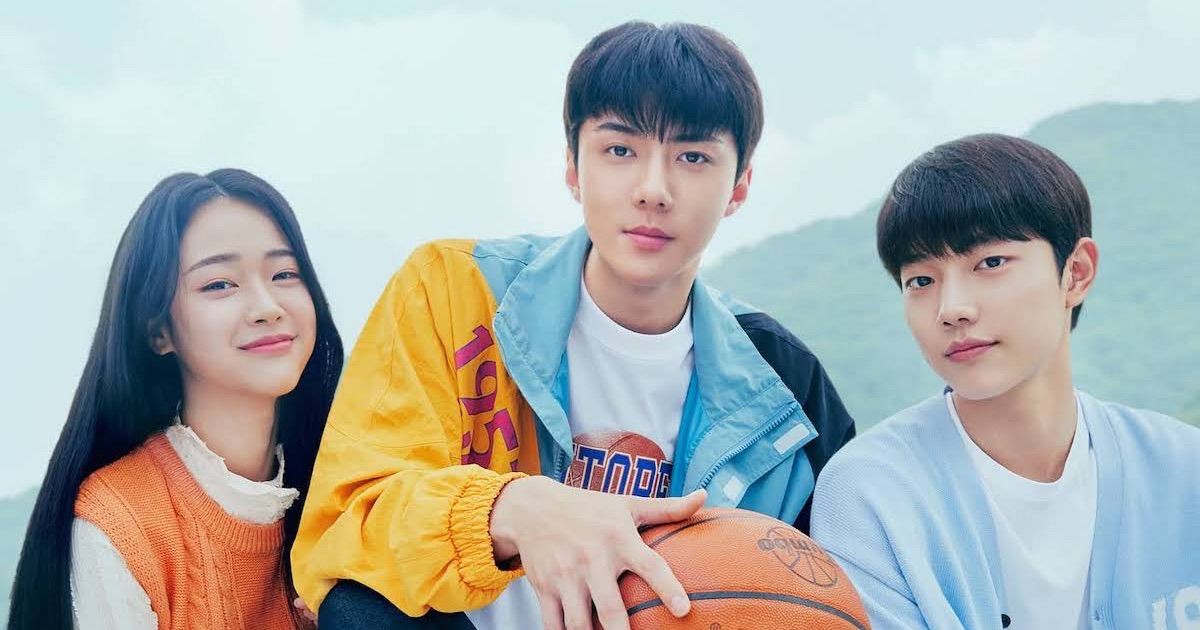 This latest TVING drama series centers around 18-year-old youths embroiled in a risky game of love and friendship. Against the backdrop of Hara High School, the gorgeous friendship of Go Yoo and Joon Hee in All That We Loved blossoms despite their contrasting personalities. While Go Yoo is a star basketball player, his devotion towards athletics gives him little time to date. And Joon Hee always has his lead buried in textbooks.
Related: 20 Best Modern Slice of Life Korean Films
However, at the center of the story is a hypothetical concept where certain operations lead to transferred memories. So, when Go Yoo donates his kidney to Joo Hee, upon gaining consciousness, they become rivals. Their hatred fuels their competitive personalities and they both fight for the attention and love of So Yeon, the school's most popular girl.
8
Nevertheless
nNetflix
n "">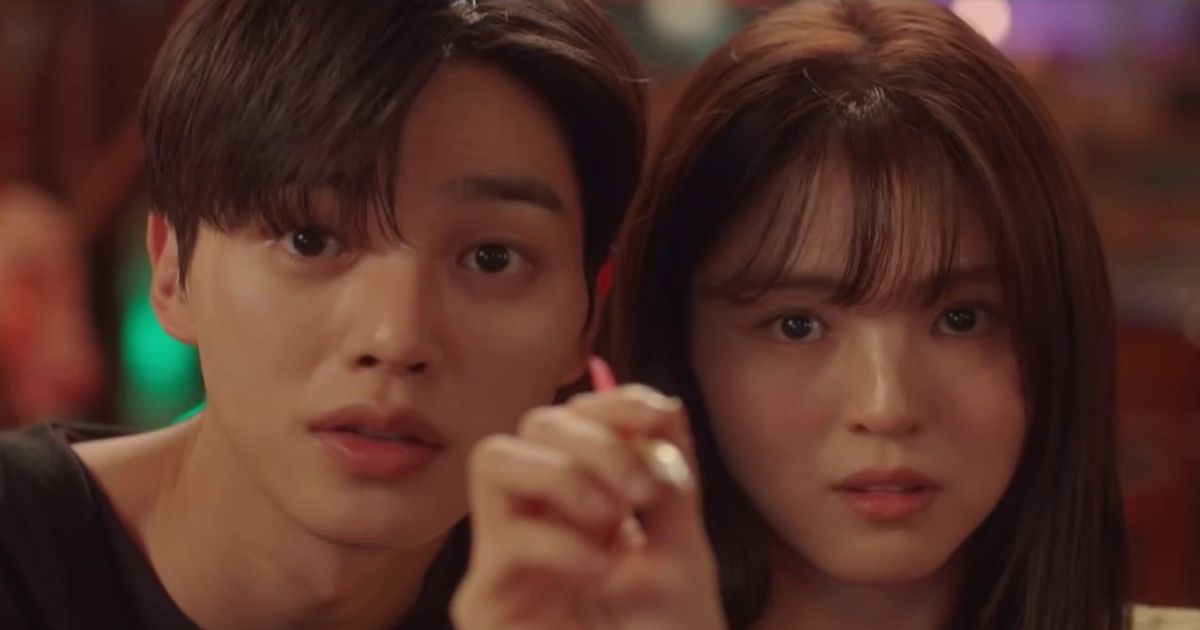 Song Kang and Han So-Hee star in this sizzling 10-episode drama that explores the friends with benefits relationship between its two leads. Park Jae Eon doesn't believe in "dating" and "catching feelings" but he also doesn't mind flirting and fooling around. On the other hand, Yoo Na Bi is a romantic who likes dating the conventional way. However, after getting her heart broken, she's distrustful of men in general.
When the two meet, they allow themselves to get carried away and let their guard down, knowing that their touch-and-burn romance could lead to major heartbreak. It doesn't help that they both go to the same art college and an important convention is coming up at the university. Yang Do Hyuk is a junior to Na Bi, and even though they don't share the same electricity, Na Bi feels safer with him. Their on-and-off situationship turns Nevertheless into an enchanting story, leaving the viewers wondering about the end.
7
Strong Girl Bong-Soon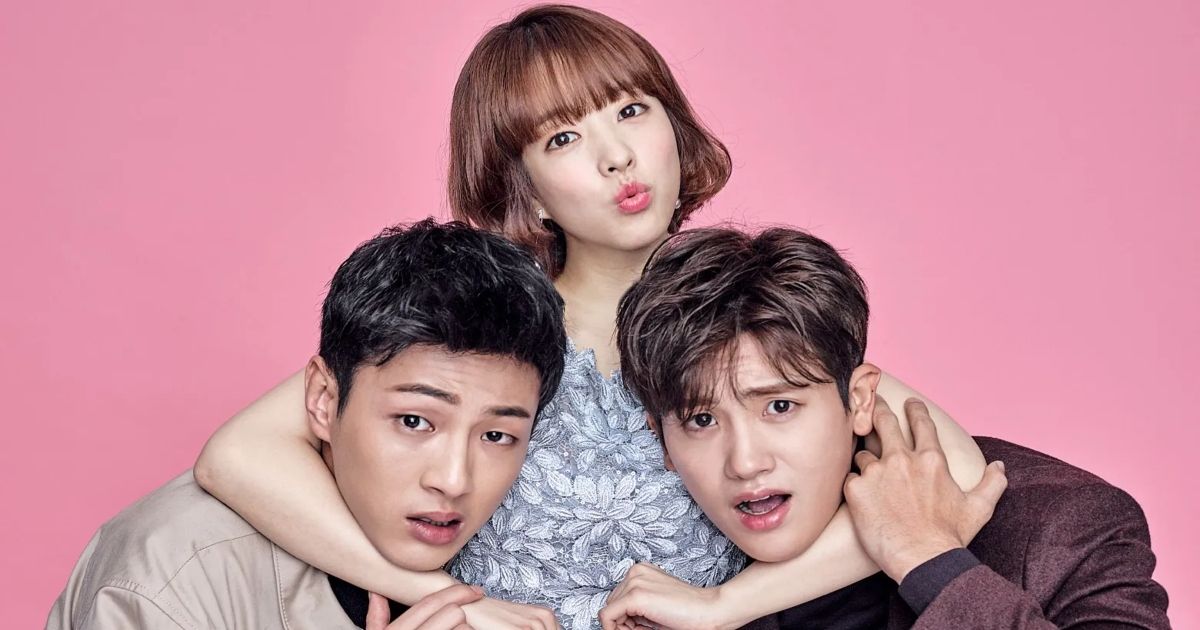 Seoul International Drama Awards has recognized just how incredible this show is by showing it with plenty of wins. The titular lead of the series, Do Bong Soon, is a petite young woman who grew up having an intense crush on In Guk-doo, her childhood friend. Now a cop and happy with his girlfriend, he doesn't have much time for her, but that does not stop Bong Soon from continuing to pine for him.
A chance encounter (that involved gang members and over-the-top action) brings her face-to-face with Ahn Min Hyuk, the handsome and silly CEO of a game company. After witnessing the incredible display of Bong Soon's superhuman strength and agility, he hires her as a bodyguard. Strong Girl Bong-soon is a cheesy, light thriller perfect for bingeing on the weekend.
6
Romance Is A Bonus Book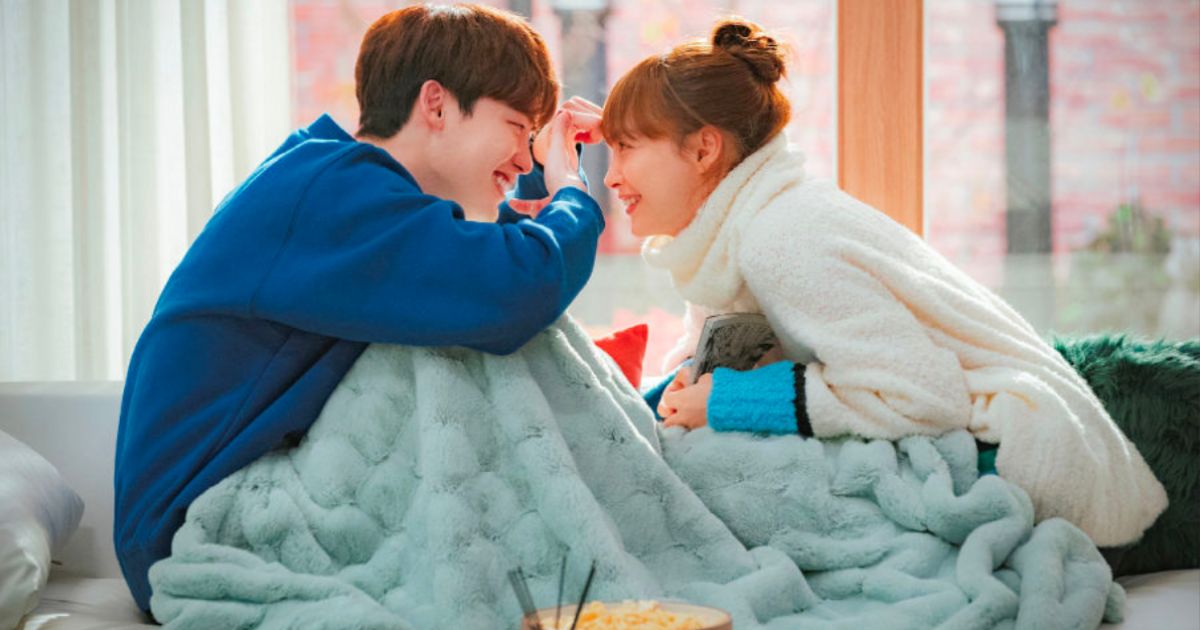 Beyond being a swoon-worthy drama, Romance Is A Bonus Book also explores themes of juggling the many hardships in life as a functional adult, and the struggles faced by divorced women and single mothers. The very interesting and touching plot of the series goes like this: Cha Eun Ho has earned quite a lot of praise for being the youngest editor-in-chief at a publishing company.
His casual dating spree comes to a halt when he learns that his childhood friend, Kang Dan Yi, is unemployed, divorced, and a single mother trying to make ends meet. He offers her a job as a copywriter at his company. But before the two can pursue anything romantic, a popular book cover artist, Ji Seo-joon, enters the picture and tries to win Dan Yi over.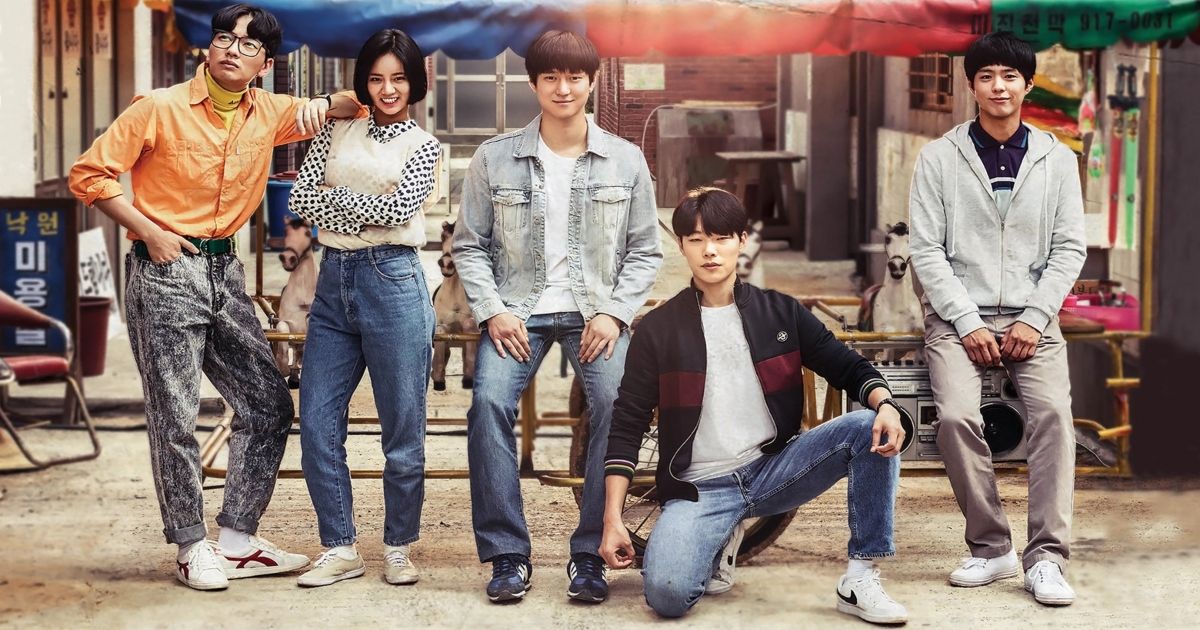 One of the most acclaimed dramas in all of Korea that even gained a global recognition for its beautiful portrayal of life, Reply 1988 follows the lives of five childhood friends living in Ssangmundong. From being clueless teenagers to chasing their ambitions, the series chronicles the ups and downs of their family lives, first loves, and naive mischiefs. Perhaps the most interesting aspect of the show is the love triangle between Choi Taek, Kim Jung Hwan and Sung Deok Sun.
The guys, both talented in their respective sport, carry their feelings around for Sung Deok Sun with care, confessing only when they're sure it wouldn't hurt the group. Deok Sun likes them both back, but at different points in the show. With the innocence of teenagers, the characters handle the relationship in a realistic way.
4
Start Up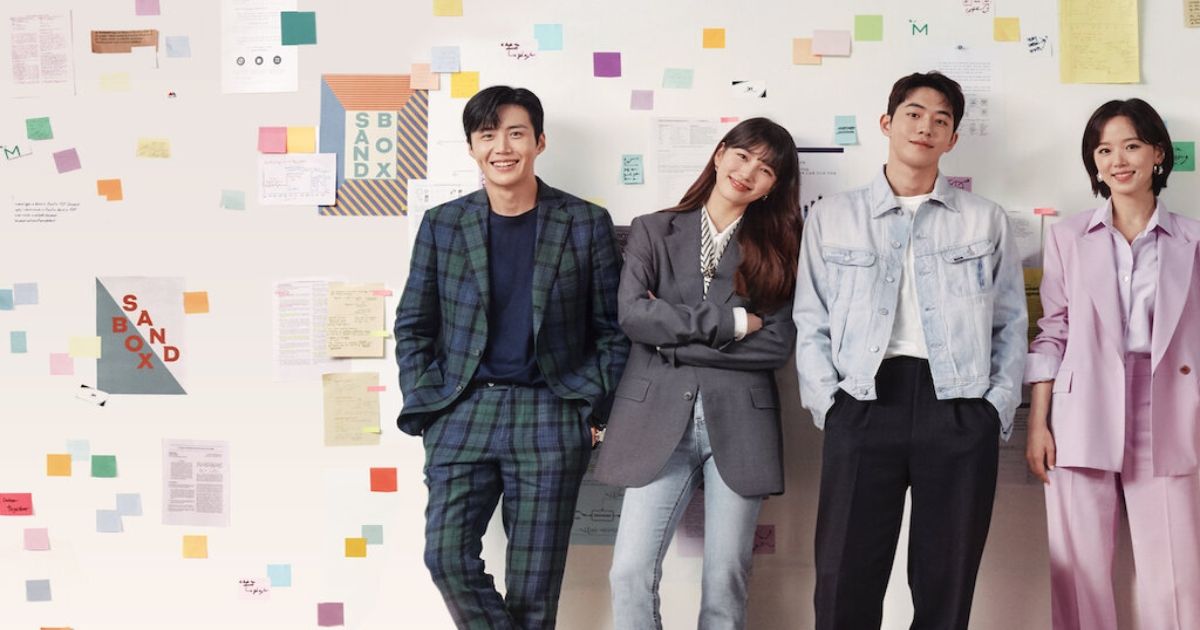 Featuring an ensemble cast including Kim Seon-ho, Nam Joo-hyuk, and Bae Suzy, this 2020 series aired on Netflix when the K-drama craze was at its peak. Start Up revolves around the brittle window between success and failure in the fast-paced ever-evolving tech world. Seo Dal Mi is exhausted with her corporate job and wants an adventure of her own. After finding her calling at the fictional Sandbox Company, she decides to give it her all by teaming up with a group of other amateurs led by Nam Do San, the CEO of a blooming tech start-up, Sam San Tech, that seeks to be acquired (or blessed) by Korea's largest corporation.
Related: 10 Korean Dramas Where Best Friends Turn into Lovers
Han Ji Pyeong is an established and authoritative person in this scenario, who also happens to be mentoring at Sandbox. The catch? He's indebted to an important person in Dal Mi's life and thus finds himself obliged to protect and care for her. When the three collide, there is longing, desire, heartbreaks, and triumphs.
3
Hometown Cha Cha Cha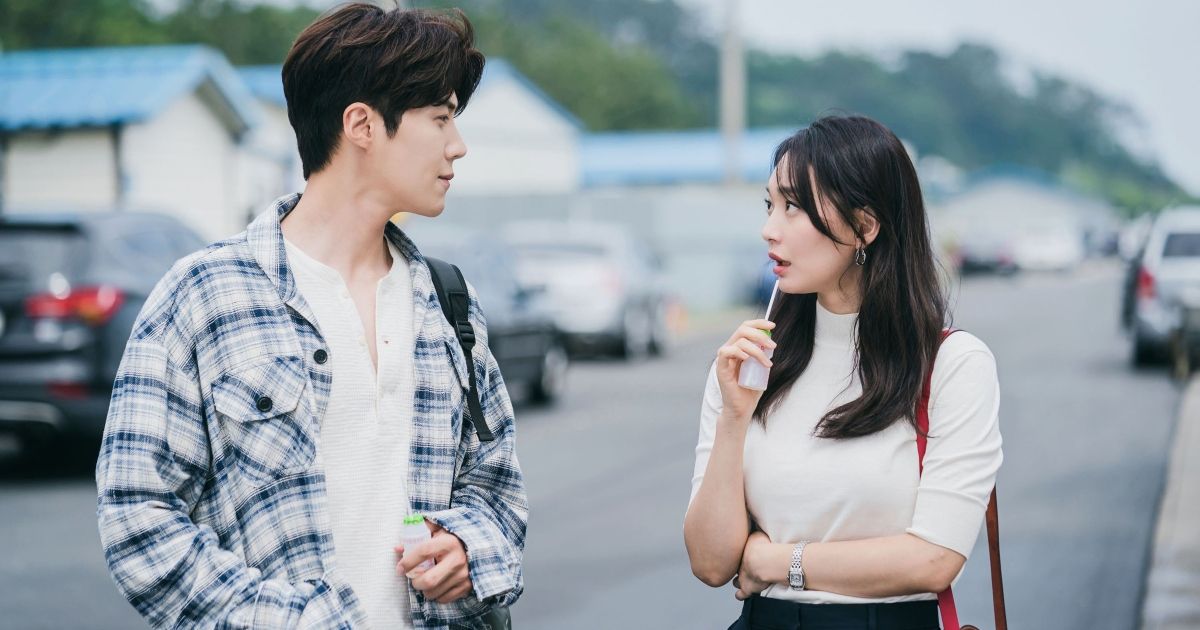 In Hometown Cha Cha Cha, we see a city-girl dentist Yoon Hye-jun move all the way to the little seaside town of Gongjin after a conflict with her boss makes her realize that she doesn't need to look up to arrogant authorities. Her wish of setting up a practice there is frowned upon by the people, with nobody showing up to get their teeth checked out of spite. But her biggest problem is Hong Do Shik, the smug and handsome chief of the town, who also happens to have a work permit for almost everything she needs.
When their romance finally begins to bear fruit, Ji Seong-hyun enters town to shoot a documentary film. Seong-hyun is also Hye-jin's college senior and the entire dynamic between the three of them creates tension. Even though things are resolved for good, the love triangle lasts for a couple of episodes and creates genuine wonder among audiences.
2
Itaewon Class
nJTBC"">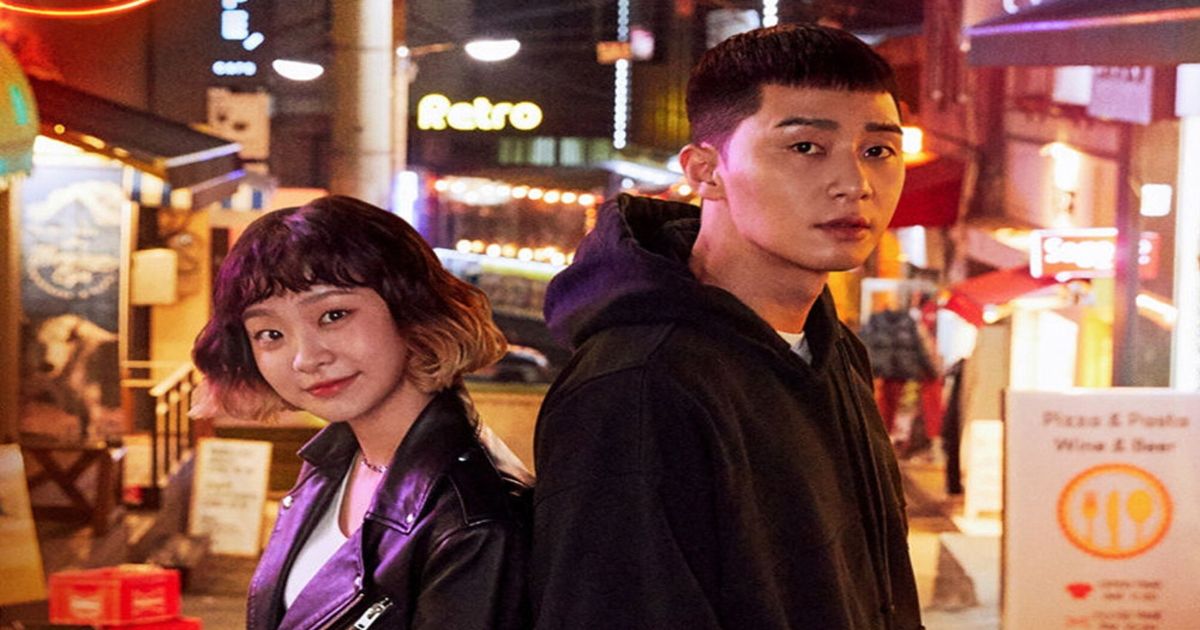 Working best as a revenge drama, Itaewon Class follows an ex-con and his friends trying to make their dream of owning a bar a reality. Park Sae Ro-yi didn't really get into trouble before. But after getting expelled for standing up to a bully and committing a crime to punish the person responsible for murdering his father, the way to prison was a straight one.
His release comes with a newfound plan for revenge, and to carry it out, he seeks the help of friends, including Jo Yi-seo, an online influencer and the woman who stands by his side as he faces every hurdle on his way to overthrow the street bar-business of a tycoon and become one himself. But Sae Ro-yi has his heart set on Oh Soo-ah, the "love of his life," who works for the same man he hates with a passion. As the only drama that explores the trope by featuring two women and one man stuck in a love triangle, Itaewon Class sure is riveting.
1
Weightlifting Fairy Kim Bok Joo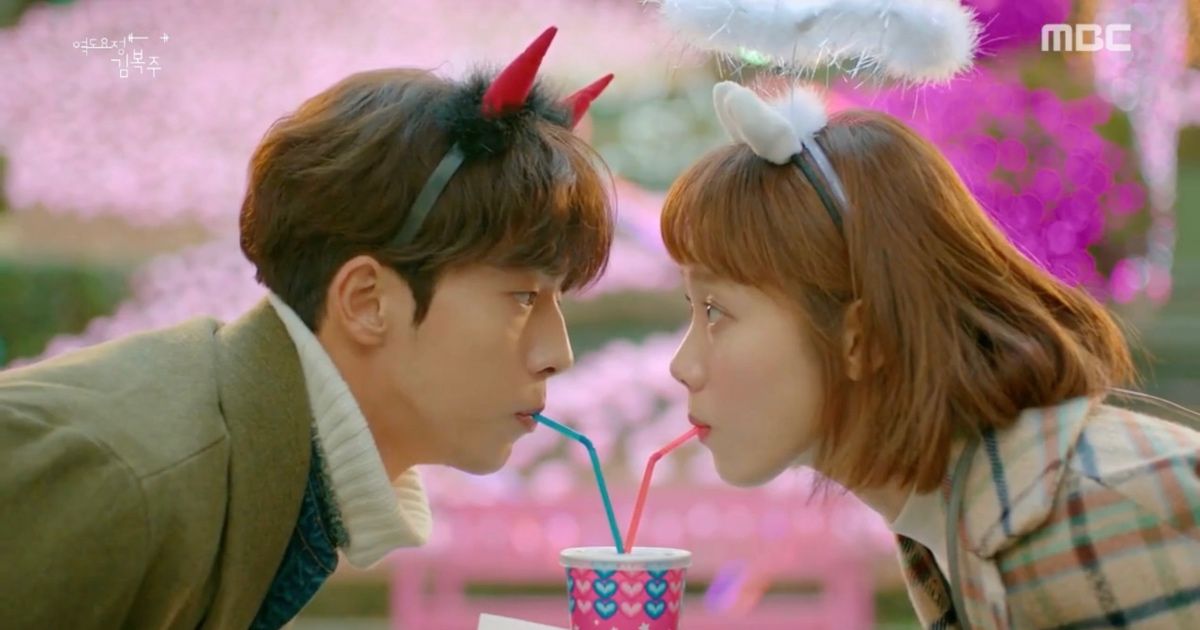 A favorite among fans, Weightlifting Fairy Kim Bok-joo centers around the titular weightlifter who is training for Taerung and has big dreams of winning her country a gold medal. Despite being strong and lifting heavy steel weights during the day, Kim Bok-joo has a feminine side to her that yearns to have a boyfriend, dress pretty, go on dates and do cute little things together. A puppy-love romance that carries the show in the beginning is when Bok-joo is smitten by Dr Jung Jae-yi, who is slightly older and runs a weight reducing clinic.
On the other hand, there's Jung Joon-hyung, Bok-joo's friend from elementary school and Jae-yi's younger brother, who starts out as a friend and confidant to Bok-joo but in the process develops feelings for her. Even though fans had their heart set on shipping Bok-joo and Joon-hyung together, it isn't until after the 10th episode that their wish is fulfilled.