Get ready to embark on a heart-racing cross-country journey through love, betrayal, and the pursuit of vengeance in the upcoming show Wilderness. Based on B. E. Jones' novel of the same name, it promises to be a rollercoaster of emotions, led by a stellar cast and helmed by the creative vision of director So Yong Kim.
As the perfect relationship between Liv (Jenna Coleman) and Will (Oliver Jackson-Cohen) takes a dark turn, the lush landscapes of America's national parks provide the backdrop for their entangled destinies. With secrets, passion, and unforeseen twists lurking around every corner, Wilderness is set to be a must-watch for those seeking thrilling and emotionally charged storytelling.
Here's everything we know so far about Wilderness.
RELATED: When Can You Watch 'The Wheel of Time' Season 2 on Prime Video?
When Is 'Wilderness' Coming Out?
The countdown to vengeance is on! Wilderness is poised to make its highly-anticipated premiere on September 15, 2023.
Is There A Trailer for 'Wilderness'?
In the teaser trailer of Wilderness, audiences witness the tumultuous relationship between Liv and Will teetering on the edge. With the haunting melody of Taylor Swift's 'Look What You Made Me Do (Taylor's Version)' serving as the backdrop, the trailer cleverly casts Liv as the lead actress in Will's darkest nightmares. Liv's world is shattered when she discovers Will's affair, instantly transforming her heartbreak into seething fury.
To mend their fractured relationship, Liv suggests an American road trip to escape the chaos of New York. While Will views this as an opportunity for reconciliation, unbeknownst to him, Liv harbors a concealed agenda. The allure of places like the Grand Canyon and Yosemite lies in their beauty and potential for unexpected accidents, offering Liv the perfect chance to exact her revenge without leaving a trace.
Who Stars in 'Wilderness'?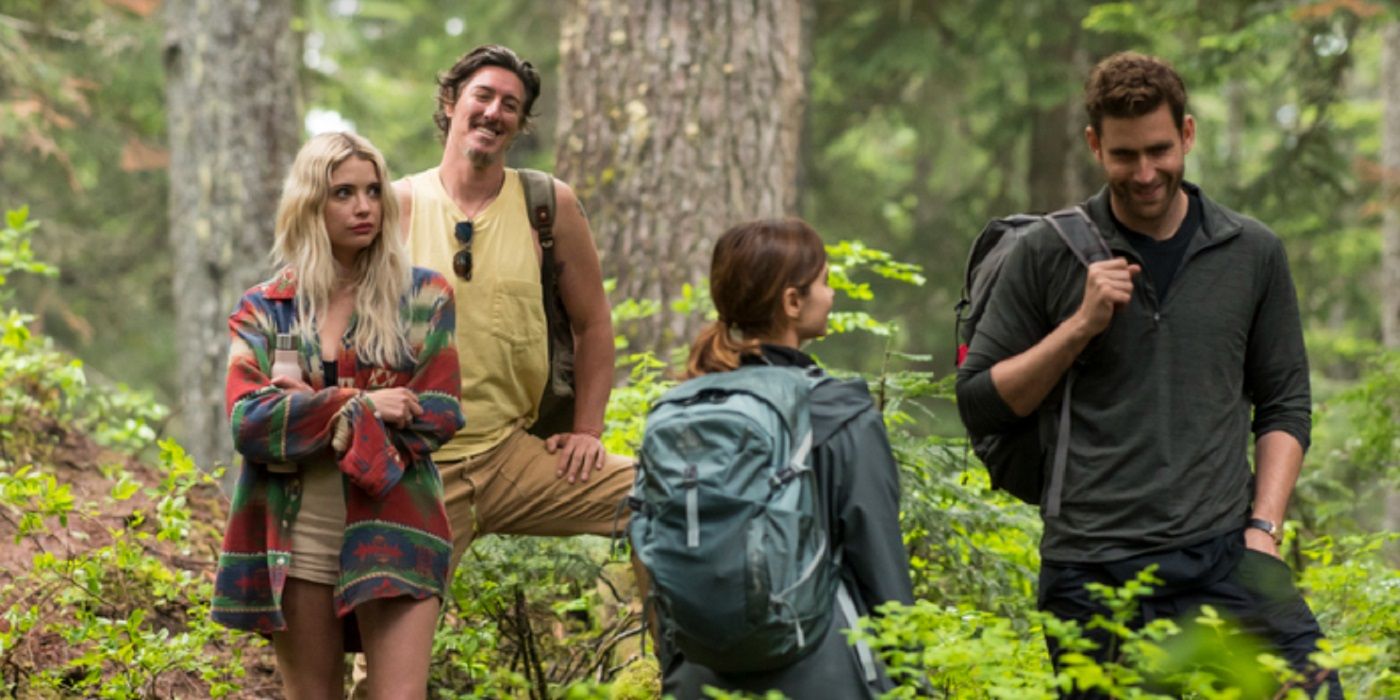 Jenna Coleman and Oliver Jackson-Cohen star as the dysfunctional couple in Wilderness, Liv and Will. Coleman gained widespread recognition for her role as Clara Oswald, the companion to the Eleventh and Twelfth Doctors in the long-running British science fiction series Doctor Who. She's also starred in The Sandman. Jackson-Cohen is most prominently recognized for portraying the character Adrian Griffin in the 2020 adaptation of The Invisible Man.
In addition to that, Ashley Benson, known for her role in Her Smell, is part of the Wilderness ensemble as Cara, while Eric Balfour, recognized for his work in Six Feet Under, plays Garth. Claire Rushbrook, from Sherwood, takes on the role of Caryl. Marsha Stephanie Blake, known for Orange is the New Black, portrays Det. Rawlins and Morgana Van Peebles, seen in Superstition, step into the character of Ash. Jonathan Keltz, known for his role in Reign, also makes an appearance as Det. Wiseman and Talia Balsam, recognized for their work in Divorce, embody the character of Bonnie.
What Is 'Wilderness' About?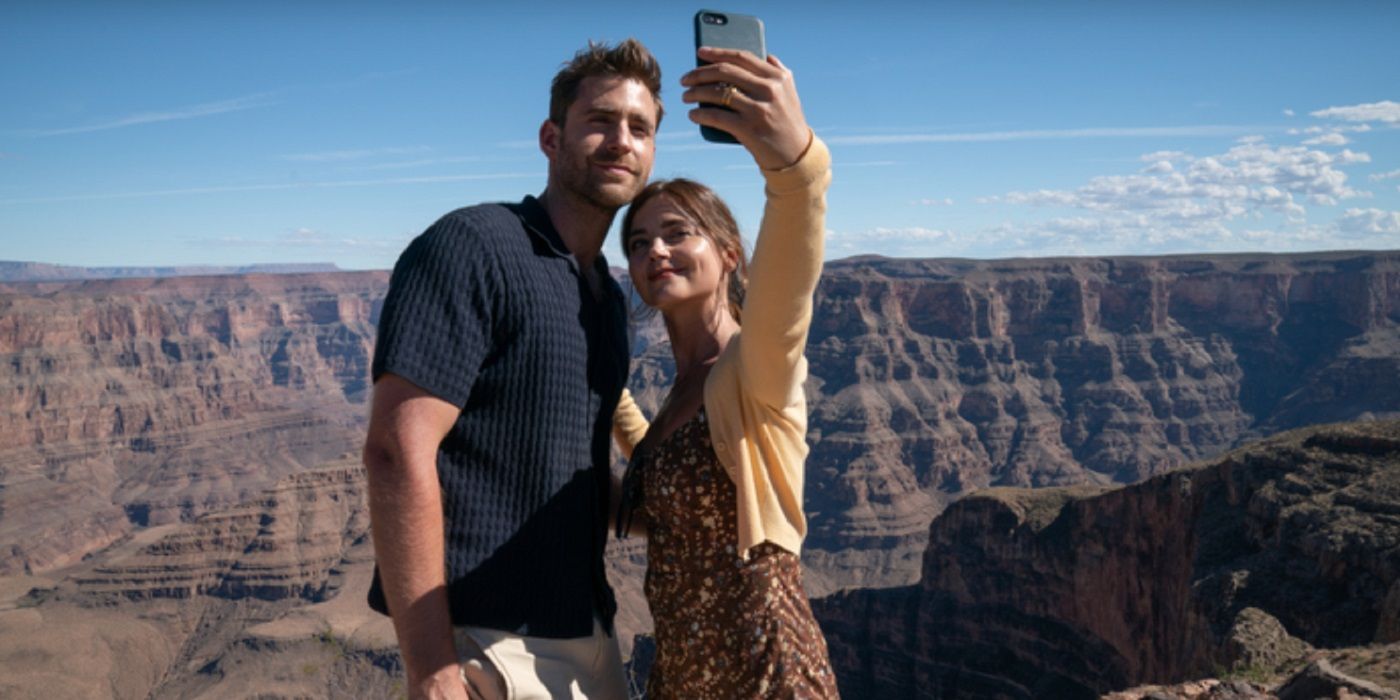 Below is the official synopsis for Wilderness:
"Based on B.E. Jones' novel of the same name, Wilderness features British couple Liv (Coleman) and Will (Jackson-Cohen) who seem to have it all: a rock-solid marriage; a glamorous new life in New York thousands of miles from their provincial hometown; and still young enough to feel that their whole lives are ahead of them. Until Liv learns about Will's affair. Heartbreak is swiftly followed by another emotion: fury. Revenge is her only option, and when Will proposes a trip around America's epic National Parks to give their relationship a fresh start, Liv knows just how to get it… Wilderness is a twisted love story, where a dream holiday and a supposedly "happily-ever-after" quickly turns into a living nightmare."
With a similar undertone to Gone Girl and I Care a Lot, Wilderness delves into the chilling narrative of what unfolds when a perfect relationship takes a harrowing turn. Despite having everything a couple could ever ask for, apparently, it's not enough for the cheating Will. Liv, shattered by the revelation of her husband's infidelity, suggests they salvage their relationship by embarking on the long-awaited road trip, an adventure exploring America's magnificent national parks as a couple.
Amidst the grandeur of these American national parks, fate takes an unexpected turn when Liv and Will cross paths with Cara (Benson), Will's colleague. Cara, a young American woman boasting a thriving career and a devoted boyfriend named Garth, played by Eric Balfour, inadvertently becomes entangled in the lives of Liv and Will. As the four of them embark on hiking adventures together, their destinies become intricately intertwined, setting in motion a series of events that will forever alter the course of their futures. Stay tuned for the unveiling of this enthralling tale as Wilderness unfolds.
RELATED: What's New on Prime Video in September 2023
Who Is Making 'Wilderness?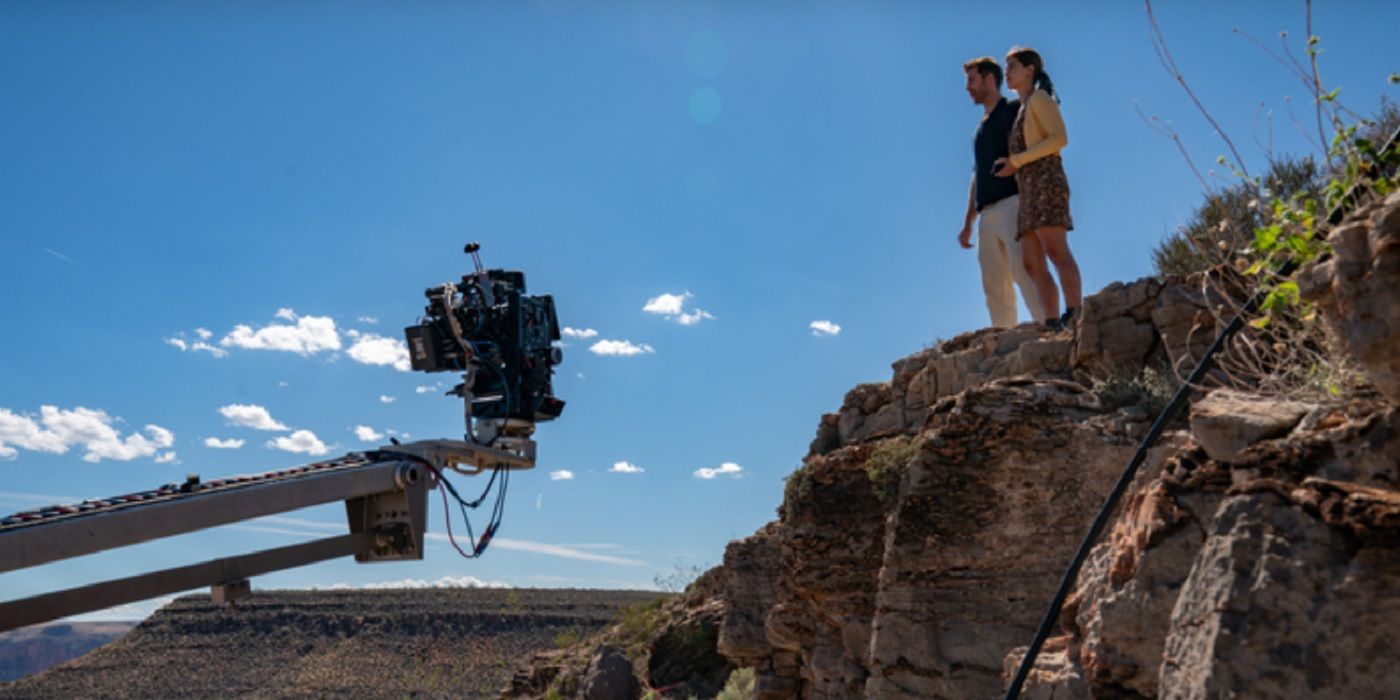 Wilderness draws its inspiration from the gripping novel of the same name authored by B. E. Jones. Before establishing herself as the accomplished novelist we know today, Jones embarked on a fascinating journey through journalism and law enforcement. Her professional background includes extensive work as a journalist and a police press officer, where she honed her expertise in crime reporting, delving deeply into the intricacies of criminal investigations, security operations, and emergency planning. Harnessing the wealth of knowledge and experiences garnered during her tenure in true crime reporting; Jones expertly channels her insights into the narrative of Wilderness.
Wilderness is brought to life under the executive production of Elizabeth Kilgarriff, conceived by Marnie Dickens, and helmed by the talented director So Yong Kim. This captivating series is a creation of Firebird Pictures. Dickens, offering insight into the show, provided a glimpse of what viewers can anticipate in the upcoming episodes.
"Who doesn't know someone who's been cheated on? That gut punch on discovery, the trail of paranoia and suspicion it leaves behind, the difficulty of trusting again. It's enough to tip anyone over the edge. And that's where we meet our heroine, Liv, as she's lied to over and over by the man she loves. Of course she wants revenge, and I, for one, hope she gets it."