Thomas Haden Church is an acting chameleon who has starred in a colorful array of genres and films, completely transforming himself for every role. After getting his start in the smash hit '90s sitcom Wings, Church shifted his focus to the big screen and went on to appear in movies like George of the Jungle, Sideways, and Idiocracy, before gaining further prominence for his portrayal of Sandman in Spider-Man 3 (a character he would reprise 14 years later in 2021's Spider-Man: No Way Home).
Church has received an Academy Award nomination and two Golden Globe nods throughout his illustrious career, and has won both a Primetime Emmy and a Screen Actors Guild Award. The actor has remained a constant presence on the screen and continues taking on unique and offbeat roles, most recently appearing in the sci-fi drama Acidman and post-apocalyptic comedy series Twisted Metal. Let's look back at Thomas Haden Church's best films, according to Rotten Tomatoes.
10
Over the Hedge – 75%
Touting a star-studded cast of some of Hollywood's most dynamic performers including Bruce Willis, Steve Carell, Wanda Sykes, and William Shatner, the 2006 animated comedy Over the Hedge centers on a group of woodland creatures. The animals attempt to make the most out of the new suburban neighborhood encroaching on their space by helping themselves to the humans' delicious food and wondrous personal belongings.
After the cunning raccoon RJ (Willis) becomes indebted to a threatening black bear, he enlists the help of his furry pals to stockpile a supply of food, with Thomas Haden Church voicing the overenthusiastic pest exterminator tasked with taking care of the pesky animals. Over the Hedge was a massive success at the box office, grossing over $339 million and earning an A CinemaScore from audiences.
9
Acidman – 76%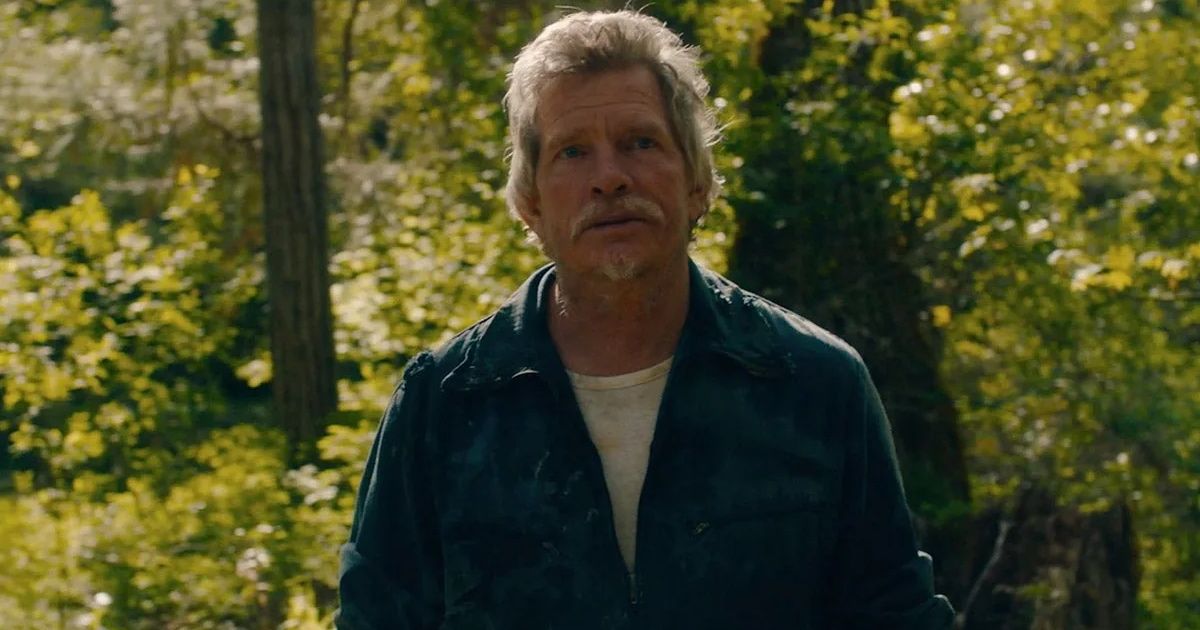 Church portrayed a reclusive man living out in the Oregon wilderness in search of UFOs in the 2022 sci-fi drama Acidman, following the isolated Lloyd as he is visited by his estranged daughter Maggie (Diana Argon) to tell him some important news. Dubbed "Acidman" by locals, Maggie is shocked to discover how far out there her father has become and after agreeing to search for aliens in an effort to bond she becomes extremely concerned for his mental health.
Acidman had its worldwide premiere at the Tribeca Film Festival whereChurch's compelling performance as the UFO-obsessed man on a mission to uncover the truth was lauded by critics, with many calling the role one of the best of his career. The drama showcased Church's exceptional range and both his light-hearted and dramatic acting prowess.
8
Lucky Them – 78%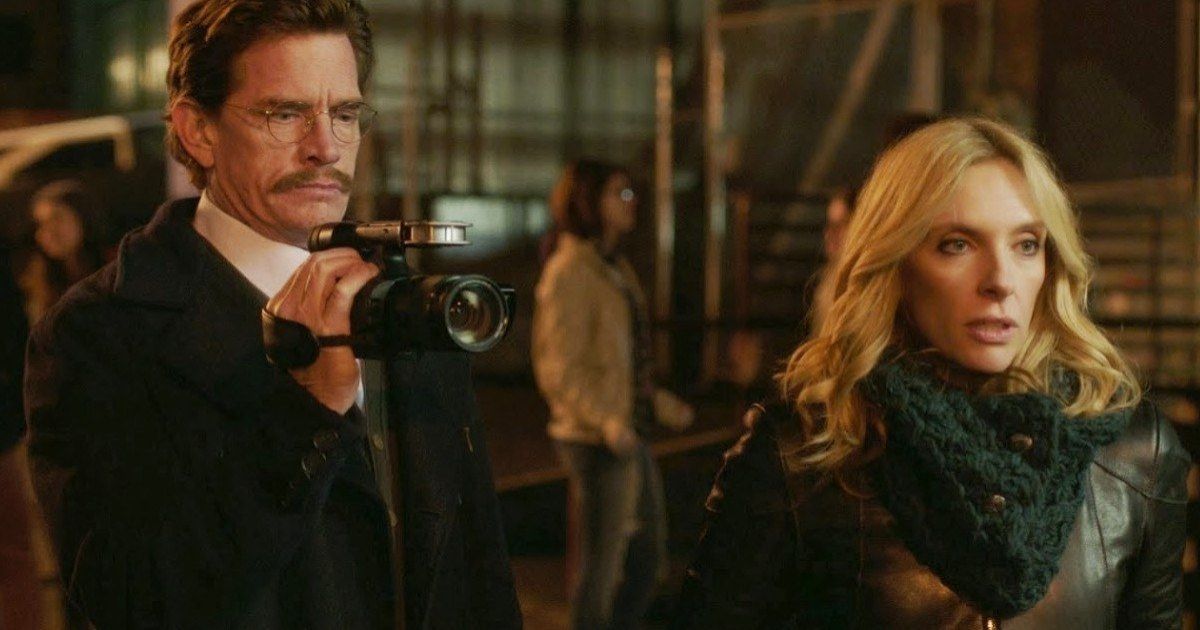 Thomas Haden Church and Toni Collette were a delightfully mismatched duo searching for a missing man in the 2013 dramedy Lucky Them. The film focuses on talented journalist and music critic Ellie Klug as she works alongside the wealthy-but-awkward socialite Charlie (Church) to track down her music legend ex-boyfriend after the musician famously disappeared a decade earlier. The amateur sleuths find themselves caught up in wildly entertaining misadventures on their quest to locate the mysterious singer, forming a unique and endearing connection along the way.
The sensational chemistry between Church and Collette was lauded by both critics and audiences, with their playful banter and effortless camaraderie making up for the uneven screenplay. The Hollywood Reporter commended the duo in their glowing review: "A minor-key film distinguished by fine performances from Toni Collette and Thomas Haden Church, and an unexpectedly poignant payoff."
7
Charlotte's Web – 79%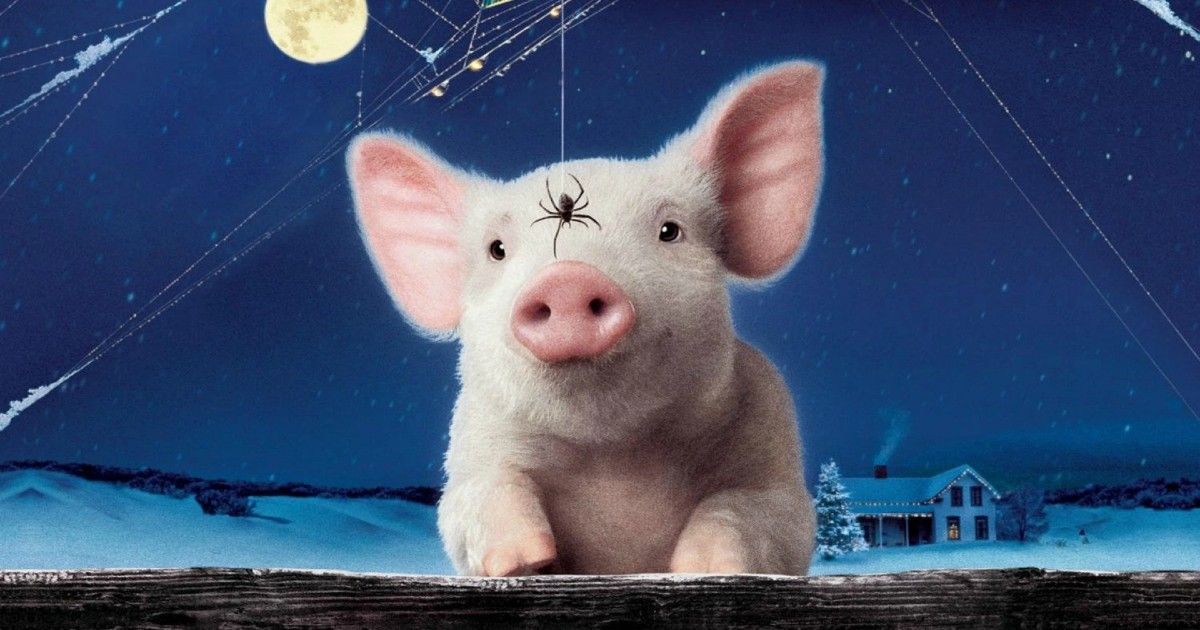 Based on E.B. White's beloved children's novel of the same name, the 2006 fantasy dramedy Charlotte's Web tells the heartwarming story of a livestock pig named Wilbur (Dominic Scott Kay) and his enduring friendship with the kind-hearted barn spider Charlotte (Julia Roberts) as the arachnid and loving young girl Fern (Dakota Fanning) concocts a plan to save the pig from becoming dinner. Steve Buscemi, John Cleese, and Kathy Bates provide their voices as some of the farm's other animal inhabitants, with Church portraying Brooks the Crow.
Charlotte's Web was a modest box office success and attracted widespread critical acclaim upon its release, serving as a faithful adaptation to the cherished White tale while instilling a heartfelt message to young moviegoers. The fantasy flick won the Critics' Choice Movie Award for Best Live-Action Family Film and appealed to audiences of all ages.
6
The 24th – 79%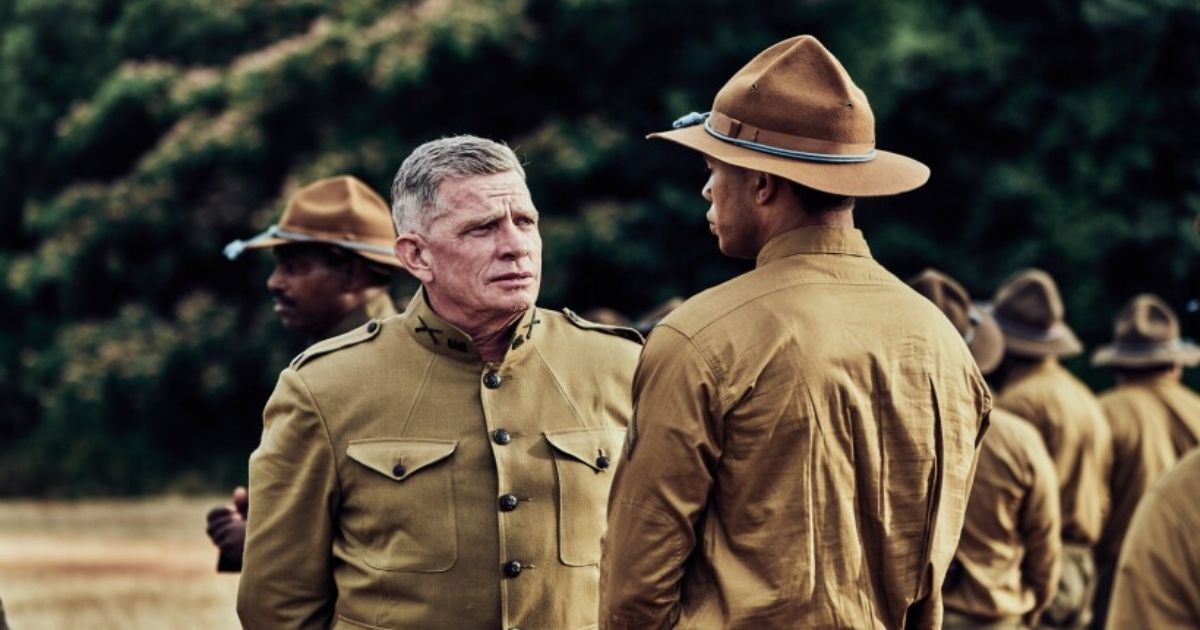 Chronicling the events surrounding the Houston riot of 1917, the 2020 historical drama The 24th follows the courageous soldiers in the United States all African-American military unit (the 24th Infantry Regiment) as they are subjected to deplorable discrimination and racism by the white Houston police force despite bravely serving their country. The mounting injustice and prejudice resulted in the bloody and violent mutiny and riot in the city, during which 156 soldiers participated and were subsequently put on trial.
Trai Byers (who also co-wrote the picture) stars as Cpl. William Boston, one of the soldiers involved in the deadly riot and the drama also features the additional talents of Mykelti Williamson, Aja Naomi King, Mo McRae and Thomas Hade Church as Lt. Col. Norton. The 24th depicts the harrowing events of that day that resulted in multiple deaths and went on to lead to the largest murder trial in the history of America.
Related: Best Thomas Haden Church Movies, Ranked
5
Killer Joe – 80%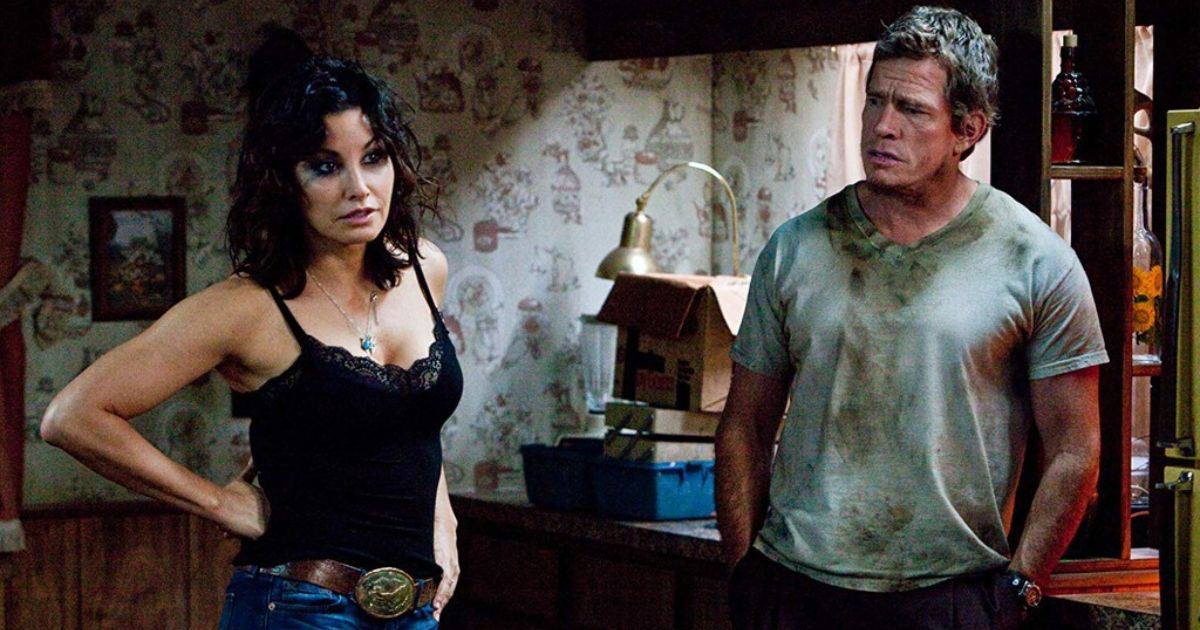 Matthew McConaughey embraced his dark and villainous side when he appeared as the eponymous detective and contract killer in the 2011 Southern Gothic crime drama Killer Joe. The late William Friedkin directed this tale of desperate siblings Chris and Dottie Smith (Emile Hirsch & Juno Temple) as the drug dealing brother hires the deadly Joe to kill his hateful mother in order to collect life insurance, offering up his virginal sister as payment.
Church and Gina Gershon portray Chris' bumbling father Ansel and step-mother Sharla, who join in on the murder plot to take out the woman in order to collect the $50,000 life insurance policy. William Friedkin directed the gritty and extremely dark flick, having famously refused to censor the drama after it was given an NC-17 rating. Despite not given a chance to flourish at the box office, Killer Joe still received positive reviews for McConaughey's gripping performance and noir-esque storytelling.
4
Whitewash – 84%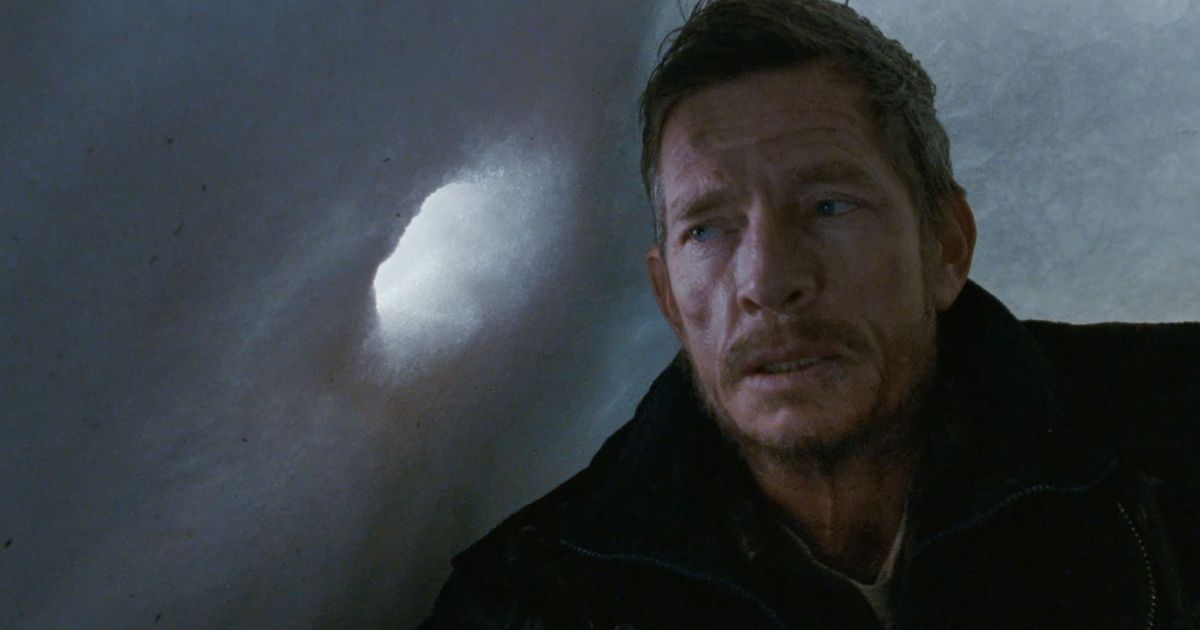 Haden delivered one of the finest performances of his career in the engrossing 2013 drama Whitewash, in which he appears as a snowplow driver who accidentally strikes and kills a pedestrian while driving drunk during a dangerous snowstorm, and decides to bury the body deep in the snow in an effort to hide the crime. The guilt-ridden Bruce decides to flee into the Quebec wilderness in hopes of evading both the authorities and his own overwhelming emotions, and he must grapple with his past mistakes and complicated relationship with the person he accidentally killed.
Whitewash had its premiere at the Tribeca Film Festival where director Emanuel Hoss-Desmarais took home the award for Best New Narrative Director, and Haden attracted rave reviews for his tour-de-force portrayal. Slant Magazine declared that the actor "has a flair for deranged humor delivered in his trademark deadpan, and in Whitewash, he's given the difficult task of playing the straight man to his own clown."
3
Easy A – 85%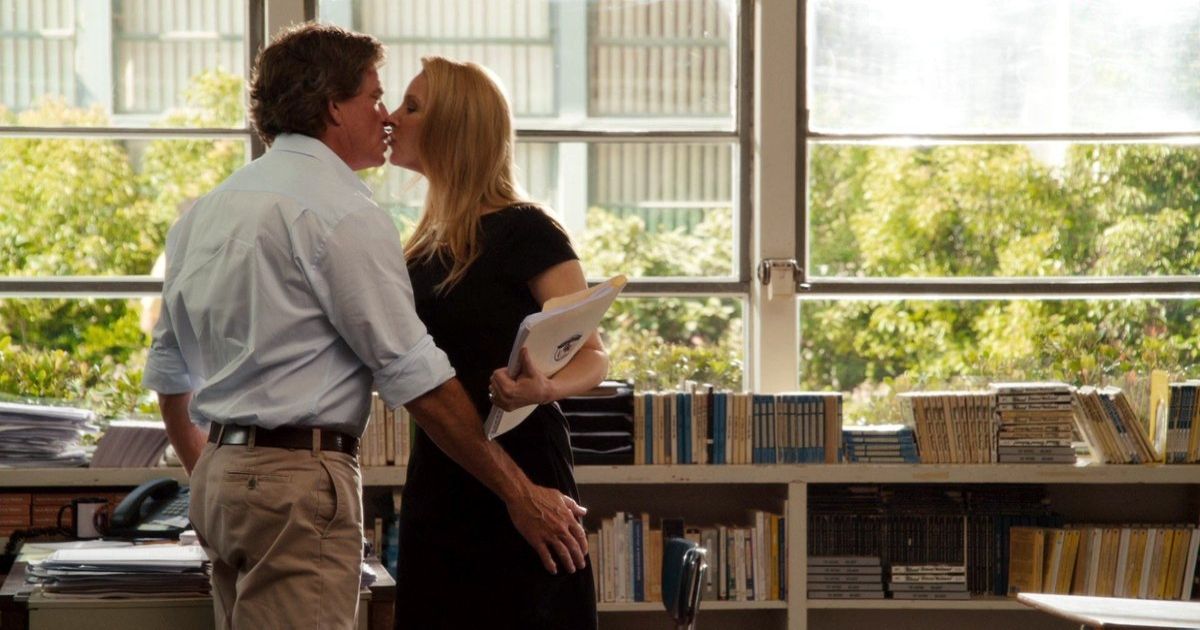 Emma Stone skyrocketed to superstardom when she headlined the 2010 teen romantic comedy Easy A, a modern-day adaptation of Nathaniel Hawthorne's literary classic The Scarlet Letter that features the Oscar-winning actress as 17-year-old Olive Penderghast, who finds herself climbing the social ladder at her high school after lying about her sexual experiences in hopes of boosting her status.
Thomas Haden Church has a supporting role as Olive's favorite teacher Mr. Griffiths, who gets caught up in Olive's ever-growing web of lies and deceit as she tries to protect him from his wife's infidelity. Stone earned a Golden Globe nomination for her sensational role and Easy A went on to win the Critics' Choice Award for Best Comedy. The fan-favorite flick has since been regarded as one of the best high school movies of all time and remains a must-see staple of Stone's.
Related: 15 Best Women-Led Comedies, Ranked
2
The Peanut Butter Falcon – 95%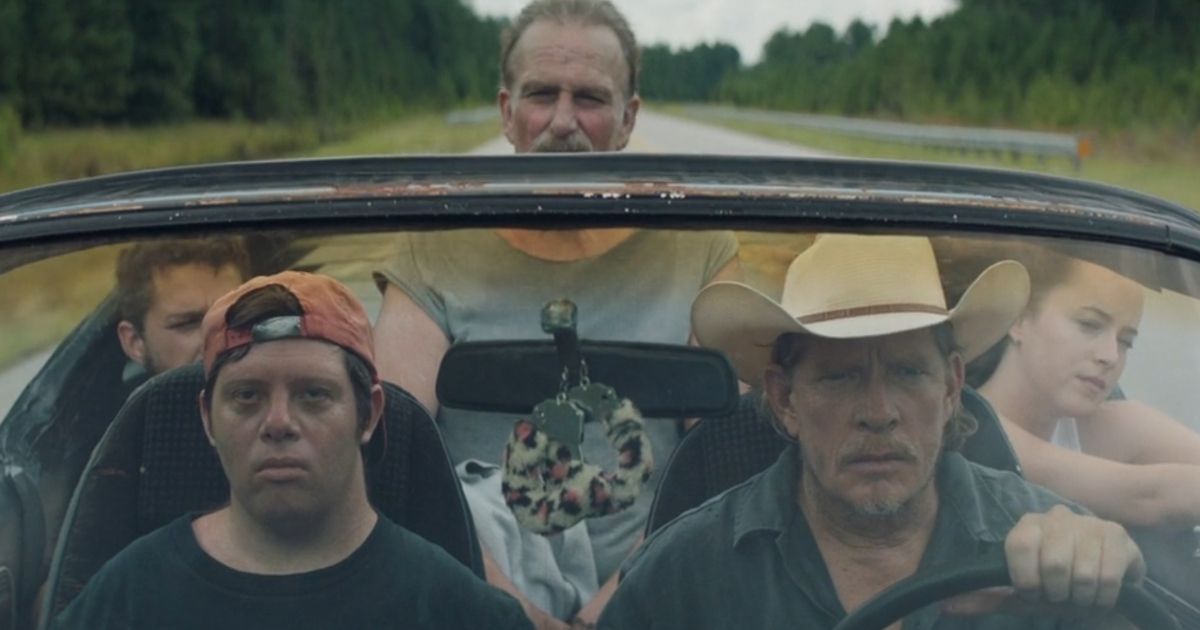 In the 2019 dramedy The Peanut Butter Falcon, a young man with Down syndrome (Zack Gottsagen) breaks free from a state-run care facility in hopes of chasing his dreams and becoming a professional wrestler. He quickly befriends an outlaw fisherman (Shia LaBeouf) as the duo form an unlikely and deeply endearing bond. As the two men are pursued by a kind-hearted social worker (Dakota Johnson) determined to make sure her patient is safe, the new friends go on a wondrous adventure that completely transforms both their lives.
Church is unsurprisingly amazing as a legendary wrestler, Clint 'The Salt Water Redneck,' who trains the aspiring fighter and encourages him to get in the ring and show-off his impressive skills. The Peanut Butter Falcon went on to become a sleeper hit and grossed over $23 million at the box office while garnering acclaim for its wholesome friendship and dynamic characters.
1
Sideways – 97%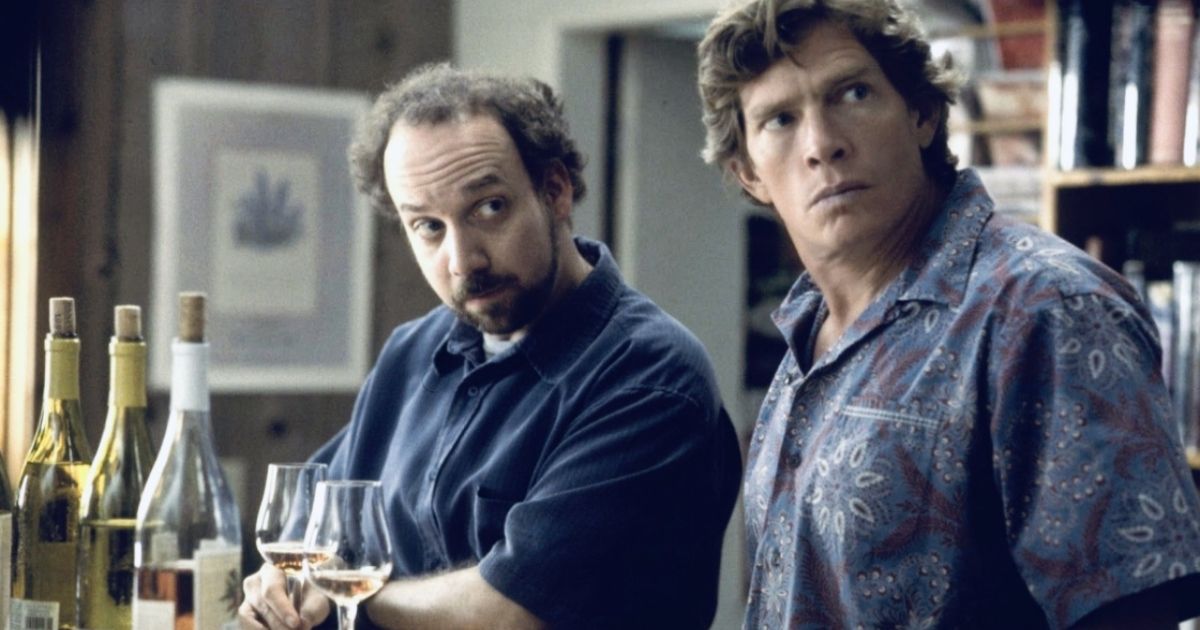 Alexander Payne directed the 2004 road dramedy Sideways, starring Paul Giamatti and Thomas Haden Church and chronicling the exciting and uproarious misadventures of longtime pals on a weekend getaway in Santa Barbara wine county. When unpublished writer and depressed teacher Miles Raymond (Giamatti) sets out to show his out-of-work best friend Jack Cole (Church) a good time as he prepares for his upcoming nuptials, the dynamic duo become enamored by a pair of fiery women (Sandra Oh & Virginia Madsen) who throw a wrench in their plans.
Heavily considered to be one of the greatest films of the 2000s, Sideways earned Church an Academy Award and Golden Globe nomination for Best Supporting Actor and also won Best Adapted Screenplay at the prestigious ceremony. Roger Ebert lauded the dramedy and phenomenal cast, nothing that, "what happens during the seven days adds up to the best human comedy of the year – comedy, because it is funny, and human, because it is surprisingly moving."