We live in a world where terms like casual dating, talking stages, situationships, ghosting, and soft launching are thrown around like they mean nothing. And maybe they don't for most people. But you'd be surprised to know just how common it is to find yourself getting attached and falling for someone who lives hours or even continents away. With bustling careers, opposite lives, and familial responsibilities keeping us more far and wide then ever, maintaining close connections across vast distances has become a blessing and a curse. And of course, Hollywood loves a good star-crossed love story because there is no shortage of films that explore the heartache of long distance relationships.
These movies are poignant and intimate, showcases both aspects of being separated by distance with honesty. We see the characters constantly waiting for Skype calls or counting days until that one feeling visit, only to fall apart in moments of loneliness. Yet their devotion somehow perseveres like a steady flame waiting to be fanned back to life. These movies, however realistic and devastating, quietly honor the kind of relationships they sustain mainly through memory, words of affirmation, and a flicker of hope of someday being reunited.
10
Going The Distance (2010)
One of the most original, witty, and feel-good movies when it comes to portraying the reality of long distance relationships, Going The Distance stars Drew Barrymore and Justin Long in a flawless pairing as Erin and Garrett. The two share a magnetic connection during a summer fling when Erin flies out to New York for business. Garrett has a steady job in the city itself, but Erin needs to fly back home to San Francisco and that's when reality settles in – can their spark survive when miles and busy routines divide them?
Both the leads are quite charming as young professionals trying to navigate the trials of long-distance with humor and heartache in equal parts. Under Nanette Burstein's honest direction, the film captures how their love stays alive through late-night phone calls and periodic visits.
9
Like Crazy (2011)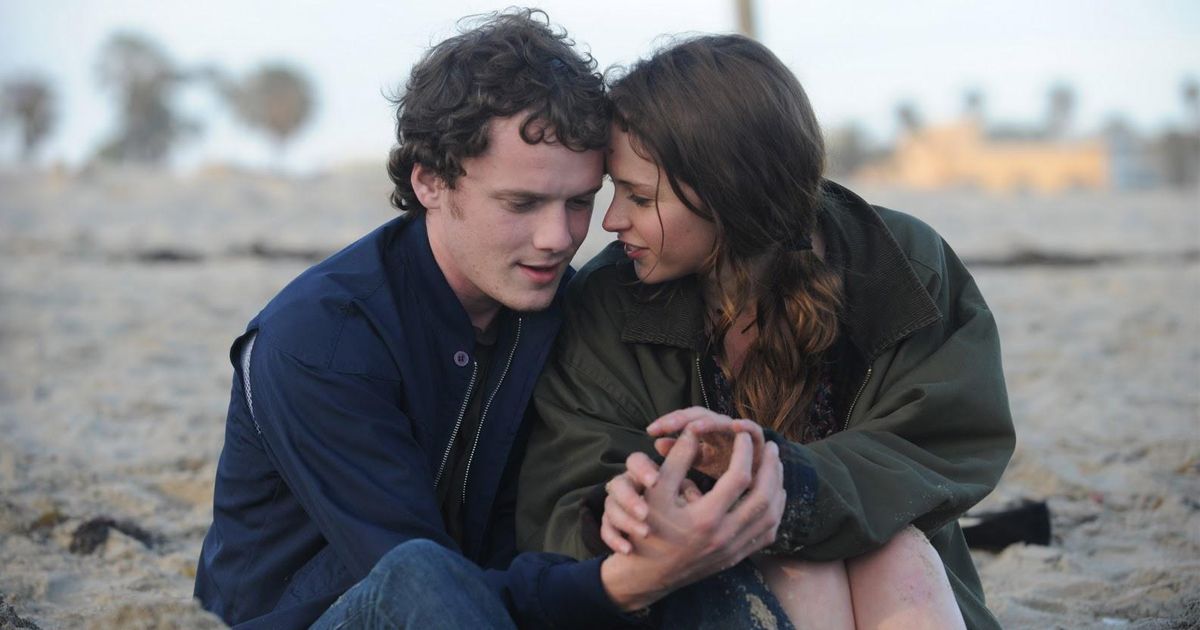 Somewhat underrated for its unflinching portrayal of holding on to your person, Like Crazy centers around an American boy named Jacob and a British girl named Anna who turn into college sweethearts while studying in England. But their bliss gets blindsided when Anna is denied her student visa, which forces a long-distance separation after graduation. Details like awkward goodbye kisses and the transition to worrisome moments about time tearing them apart to long silences and sensual embraces build a charming and familiar chemistry between the leads.
Related: The Most Underrated Rom-Coms You Should Watch Next
Felicity Jones and Anton Yelchin are spot-on in roles, showing discomfort when needed and longing when it is felt. The movie is nowhere near cheesy or feel-good. Instead, it slaps you with the messy reality of a love pushed offshore much too soon, making it perfect for all the cynics out there.
8
Dear John (2010)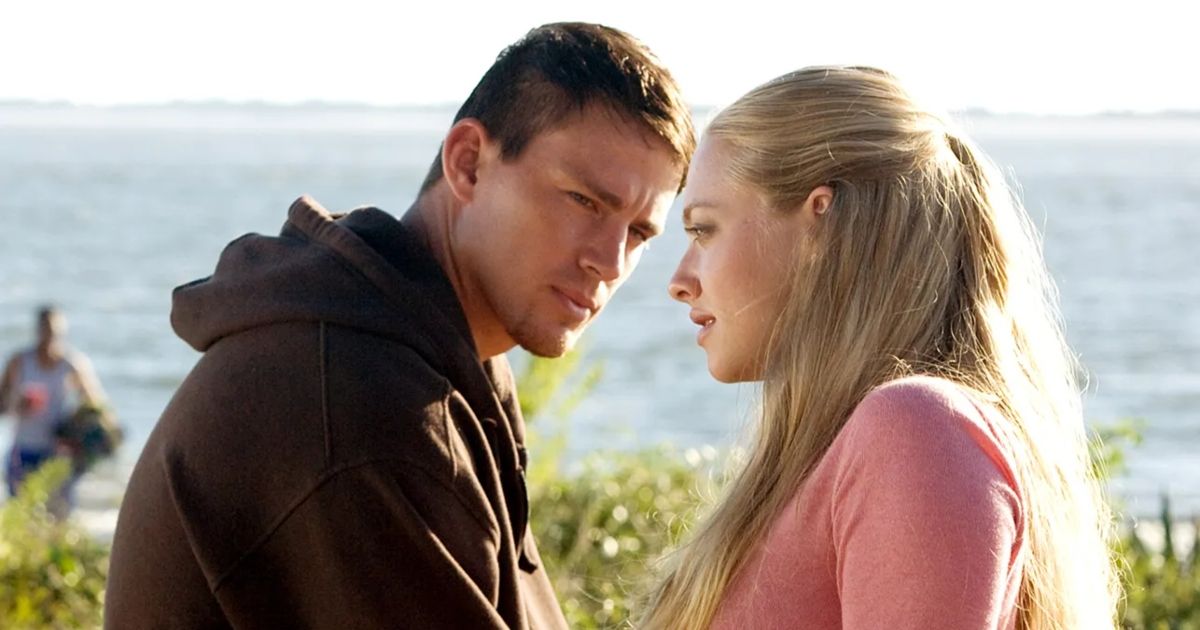 Nicholas Sparks has a reputation for writing the most devastating romance novels. And when adapted to screen, these stories never seem to diminish the emotional impact as the books, but instead elevate it. Set against the vast coastline of South Carolina, Dear John unfolds as a portrait of passion and connection between two souls forced to stay apart. John Tyree is a soldier on leave, who falls in love with Savannah, a girl from his hometown, during spring break.
Their whirlwind romance lasts two weeks when they go out on dates, shed their insecurities, and meet the family. However, the story is cut short when military duty demands that John returns to serve, they stay in touch through letters, only for the September 11 attacks to draw them further apart. The movie led to tons of boxes of tissues flying around for his heartbreaking portrayal of love.
7
Sleepless In Seattle (1993)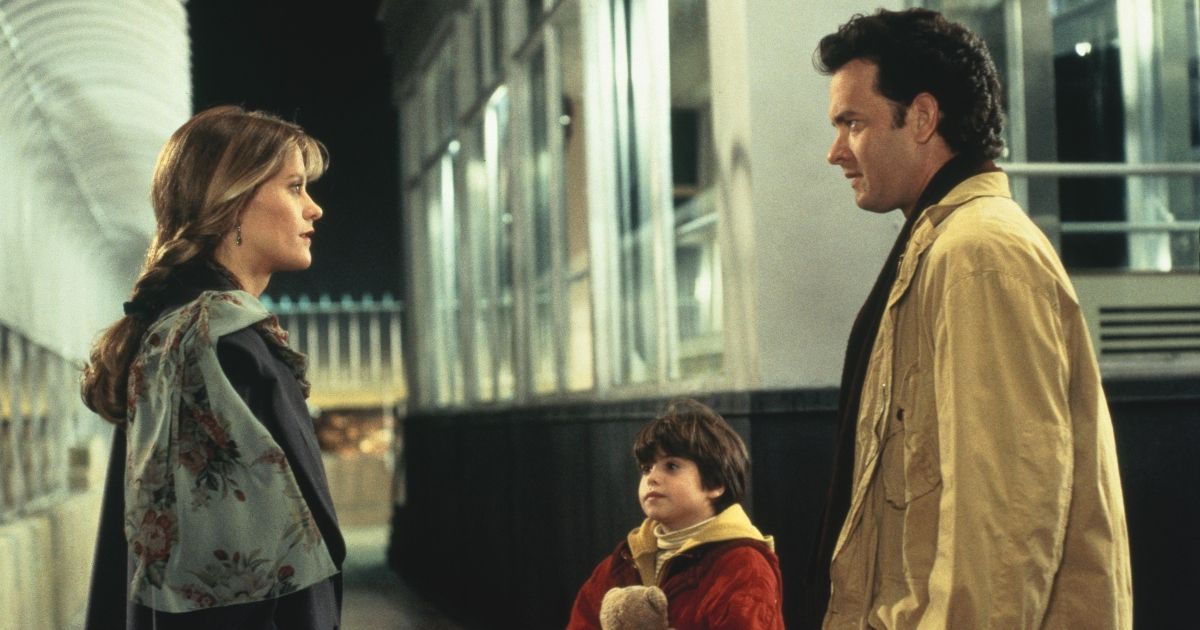 Starring Tom Hanks and Meg Ryan, the rom-com king and queen of the '90s, Sleepless In Seattle is another classic that still resonates with the crowd. Subtly referencing the 1957 classic An Affair to Remember, the movie follows Sam Baldwin, an aged widowed man just living his little life with his son, Jonah, in Seattle. Worried about his father's grief, eight-year-old Jonah makes a call to a national radio talk show and forces his father to speak up about wanting to find a companion.
His works spark the interest of Annie Reed, a Baltimore Sun reporter, who despite being engaged, feels as if she's missing something in life. She writes Sam a letter, asking him to meet her at the Empire State Building on Valentine's Day. The New-Age romantic drama is nothing if not charming, and ever-so-beautiful. Directed by Nora Ephron, it reminds us that if two people are destined to meet, they probably will.
6
The Notebook (2004)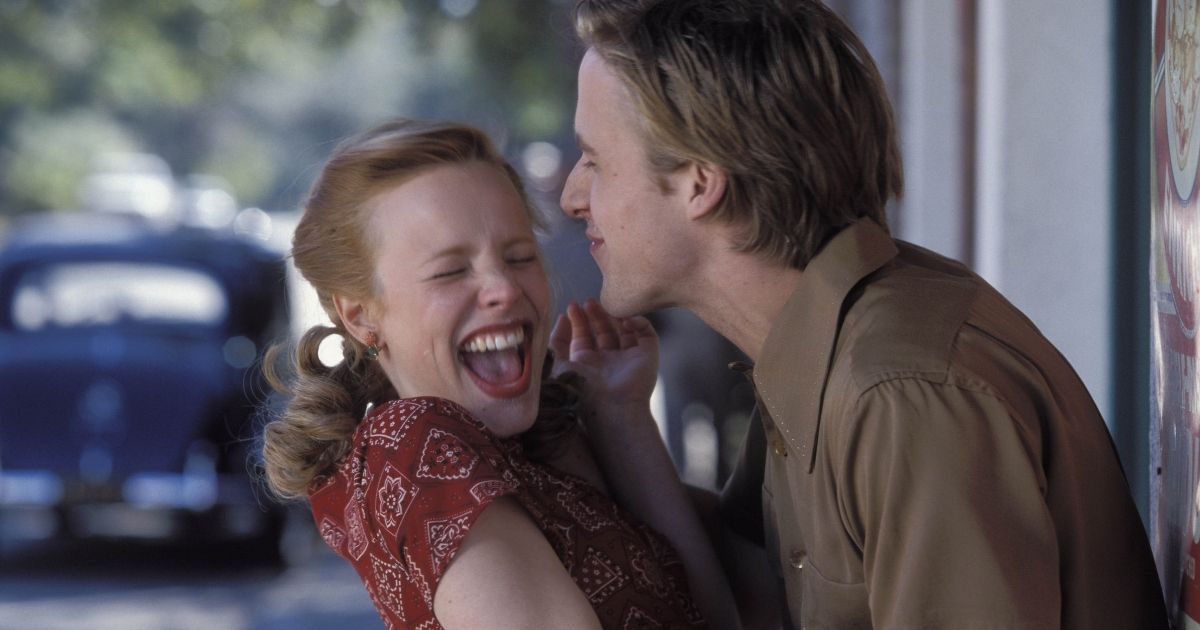 Noah doesn't come from money, nor does he have great ambitions, but he has loved Allie since the moment he met her seven years ago. But their hearts tragically drift apart when society and differences tear them apart, far from the little haven they built for themselves. That's the story Duke reads to Mrs. Hamilton from an old notebook on a daily basis in the movie. If you've already watched the movie, you know of the big revelation and how it crushes you into pieces.
The Notebook is a timeless classic about Ryan Gosling and Rachel McAdams' characters who fall in love in the 1940s but soon drift, often struggling to stay in touch. Time passes and the thick Caroline air reeks of pure melodrama as Noah and Allie's romance is put to test in the most tender and realistic ways.
5
You've Got Mail (1998)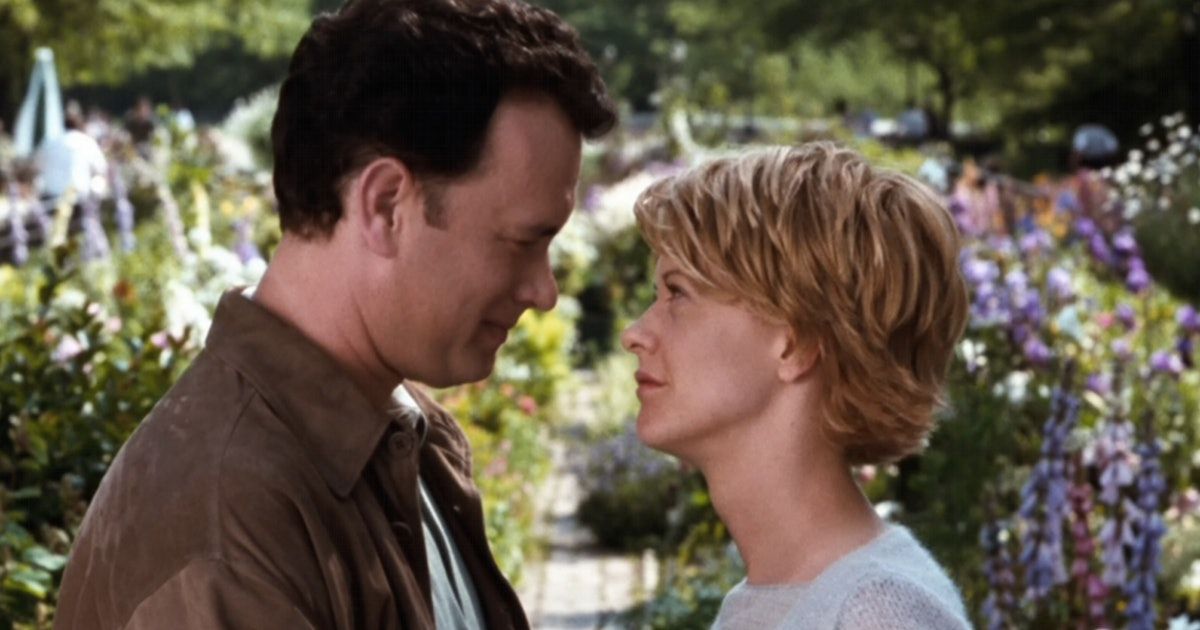 Nora Ephron is truly phenomenal when it comes to fashioning a story that is realistic, painful, and heartwarming at the same time. She did it with When Harry Met Sally… and again with Sleepless in Seattle, with both movies featuring characters whose lives were intertwined in ways unknown. As for You've Got Mail, the movie is set before the internet was everywhere, accessible through the tips of your fingers. Kathleen and Joe are two people who meet on an online dating website. They exchange messages of wit and warmth in the chatroom while keeping their identities anonymous, slowly falling for each other's soul without ever seeing one another.
When they finally decide to meet, it turns out the one is a bookshop owner and the other is their business rival. Tom Hanks and Meg Ryan are effortlessly charming as the leads. They connect on a level beyond physicality before realizing that their real-life personas are pit on opposite sides of the same fight.
4
10,000 KM (2014)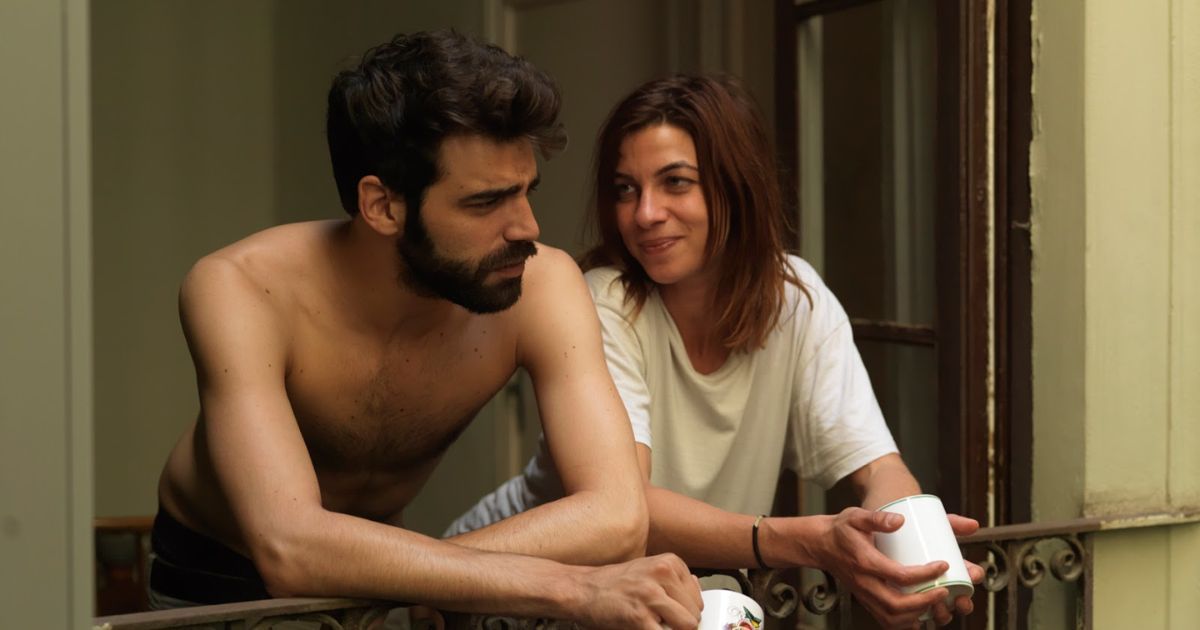 Filmed mainly in two apartments separated by a massive distance and starring only two actors – Natalia Tena and David Verdaguer – this Spanish film directed by Carlos Marqués-Marcet is an absolute tearjerker. Alex and Sergi have their lives in Barcelona, but when a job opportunity in Los Angeles presents itself for Alex, she takes it and decides to move. While Sergi stays. The two decide to conquer distance by revolutionary means – constant text messages and video calls.
With witty Skype calls trying to shrink kilometers between them, this charming little dramedy is subtle and sweet in its cinematography. The shots of the two going about their day while staying plugged to the laptop affirms how true love rides on even if it's stretched tight on a tether. Overall, 10,000 KM takes an emotional and physical toll on you.
3
The Japanese Wife (2010)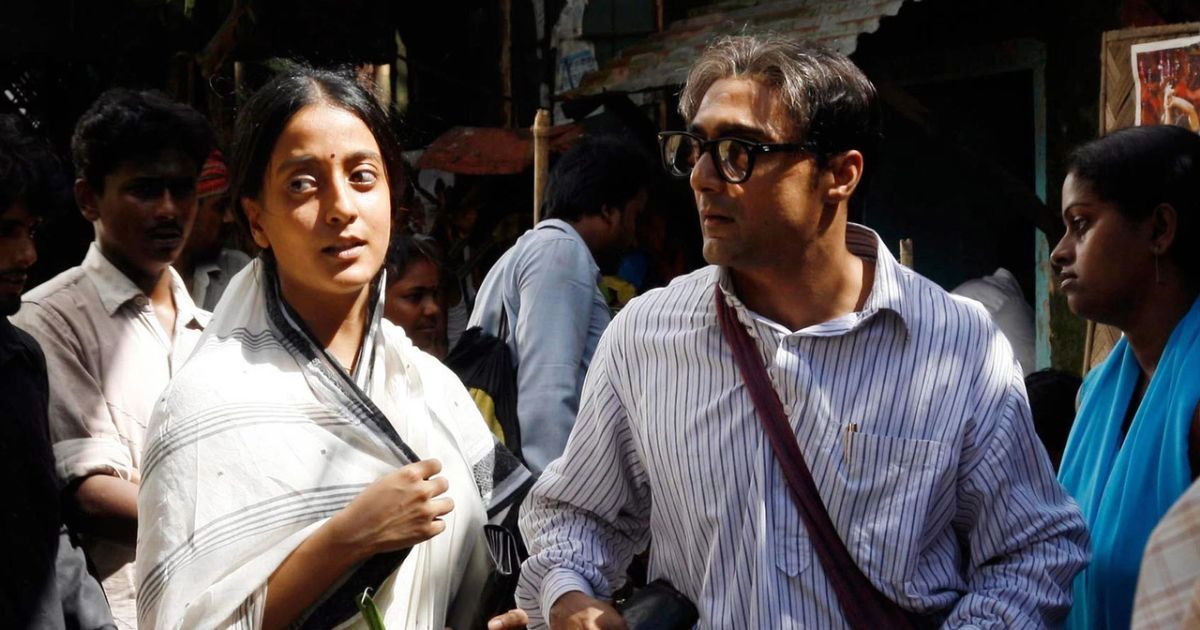 In this cross-country Indian-Japanese romance directed by Aparna Sen, we follow Snehamoy Chatterjee (Rahul Bose) and Miyage (Chigusa Takaku), two pen pals who form a deep connection with each other through the letters they share. Knowing that it would be impossible to ever see each other in person, they decide to get married by exchanging their vows over letters.
Related: These Are the Saddest Romantic Movies of All Time
Relying on nothing but intermittent pieces of paper and words strung together but pulled apart, they nurture their love without the intimacy of a normal relationship. But things get difficult when Miyage's cancer worsens and a young widow and her son begin to stay at Snehamoy's house. The Japanese Wife has a very sad ending. But it is the perceptive, quiet portrait of the impossible allure that develops between those circumstances that makes it so compelling.
2
Atonement (2007)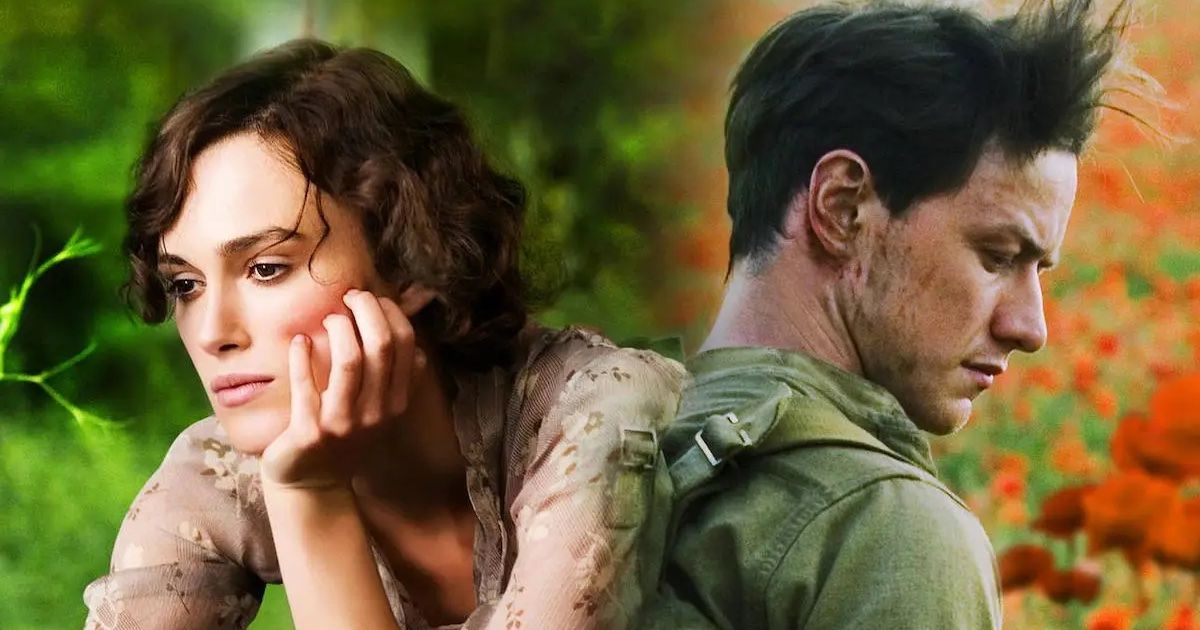 Undoubtedly one of the most beautiful period romances ever made, Atonement is Joe Wright's visionary adaptation of the 2001 novel written by Ian McEwan. On the cusp of World War II, a young girl's lie warps the lives of two soulmates, Robbie and Cecilia, and separates them. Briony was an aspiring writer who, on a whim, exposes Robbie of a crime he did not commit after she finds him with his sister in a very compromising position. This complicates things for everyone and Robbie is set to jail.
As decades drift apart and once vivid lives now become clouded, Robbie and Cecelia try to remain in touch through letters amidst a war that divides nations. Epic in scope yet intricate in detail, the movie demonstrates how the affection between two people can be stubborn and insisting, stretching across years and mistakes.
1
Nights and Weekends (2008)
Greta Gerwig and Joe Swanberg star, co-write, and direct this beautiful film about two people going through the heartache of a long distance relationship. Mattie and James are in love, but one of them lives in New York and the other in Chicago. The only thing that binds them together in weekend visits and night-time calls. But is that enough to fulfill the yearning caused by being miles apart from someone you wouldn't want to be away from for even a second?
Nights and Weekends is the most realistic movie about long distance relationships because it captures the pain, the awkwardness, the discomfort, and the longing that comes with it. By hinting what relationships require in order to "work," the movie treasures each moment Mattie and James share together rather than those they don't. And perhaps that's what is so stirring and tender – to make memories.