It goes without saying that movies, for most of us, are a wonderful escape from reality. They transport us to new worlds and allow us to look at the same world from someone else's perspective. But while many movies rely on outstanding special effects, elaborate set pieces, and suspenseful narratives, some of the most memorable movies – the ones that stick with you – are those with deeply flawed yet insanely human characters.
Rather than simply taking us along for the ride, these special gems invite us to peek into the inner workings of a protagonist's mind. We experience their highs and lows in an intimate way by just spending a couple of hours with them. The focus is not so much on what happens to them in every moment but on the kind of person they reveal themselves to be throughout their transformation in the movie. While satisfying plots are still necessary to make a story engaging, truly great character studies are what make a movie stand out. From subtle gestures to meaningful developments, the movies on this list showcase the rich cinematic journey of their characters.
20
Her (2013)
A decade ago, Spike Jonze blessed the world with a film that explores an extraordinary relationship – one between a man and his operating system. The central protagonist of Her, Theodore Twombly, is a sensitive introvert who never pays much attention to people of friendship. But to nurse a broken heart, he purchases a new AI assistant named Samantha. Initially, Theo only needed the AI to help him write, but as their conversations get deeper and more meaningful, Theo is fascinated by her sly wit, caring nature, and subtle charm.
As Samantha's intelligence expands rapidly, she acts in ways beyond her programming, ultimately carving a relationship with Theo that is both beautiful and unsettling. The movie does an incredible job in raising questions about love, connection, and loneliness.
19
The Florida Project (2017)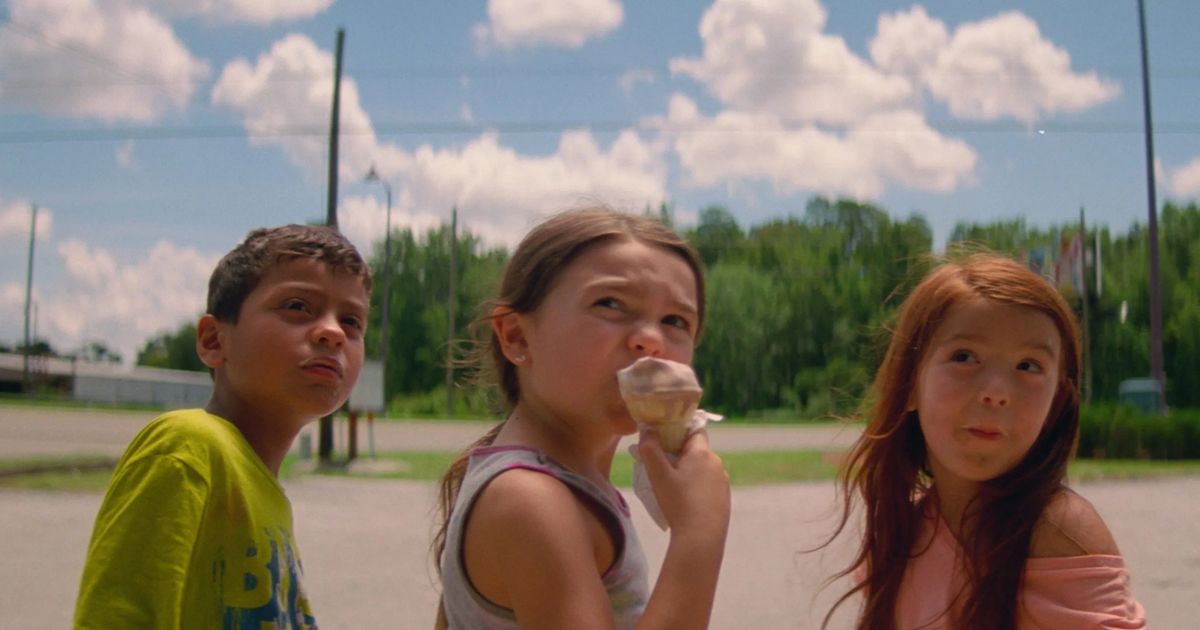 Even though Willem Dafoe is the only familiar face in this underrated indie sensation by A24, the real show-stealer is Brooklynn Price. Set against the backdrop of the shadow of Disney World, where a bunch of young misfits spend their summer days causing trouble, The Florida Project centers around Moonee, a six-year-old girl who lives with her mother Halley. While Moonee is wise beyond her years, Halley is trying to make ends meet as a single mother.
Dafoe plays the sensitive and compassionate motel manager, Bobby. Director Sean Baker always tends to tell a story about an underseen America, where characters are desperately struggling to survive. Whether it is poverty, the desire to break free, or self-discovery, Baker brings a light touch to heavy subjects and makes unforgettable movies.
18
Aftersun (2022)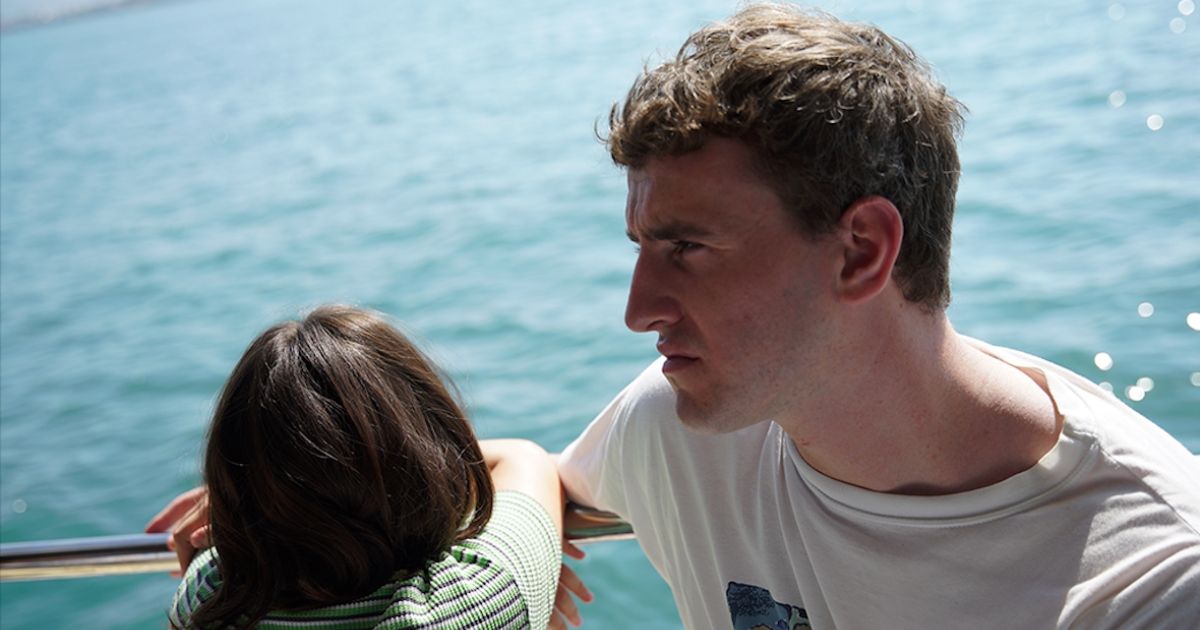 Tender and powerful at the same time, this achingly intimate film by Charlotte Wells paints a portrait of 11-year-old Sophie and her abstracted father Calum as they share a sun-drenched holiday at a Turkish resort. In the movie, Sophie is older and looking back to the two decades past time she spent understanding her father. Through fragmented snapshots of their playful relationship, the dreamy visuals, thought-provoking dialogues, and personal moments of reflection, Aftersun shows just how much impact certain memories can have on our future.
Related: 10 Movies That Express the Summertime Feeling
The textures of their relationship may have changed now, but back when Sophie was perceiving the ambiguous world around her. Calum was grappling with the weight of fatherhood. A hyper-personal work of art, Aftersun is a movie that stays with you long after the credits roll.
17
The Worst Person in the World (2021)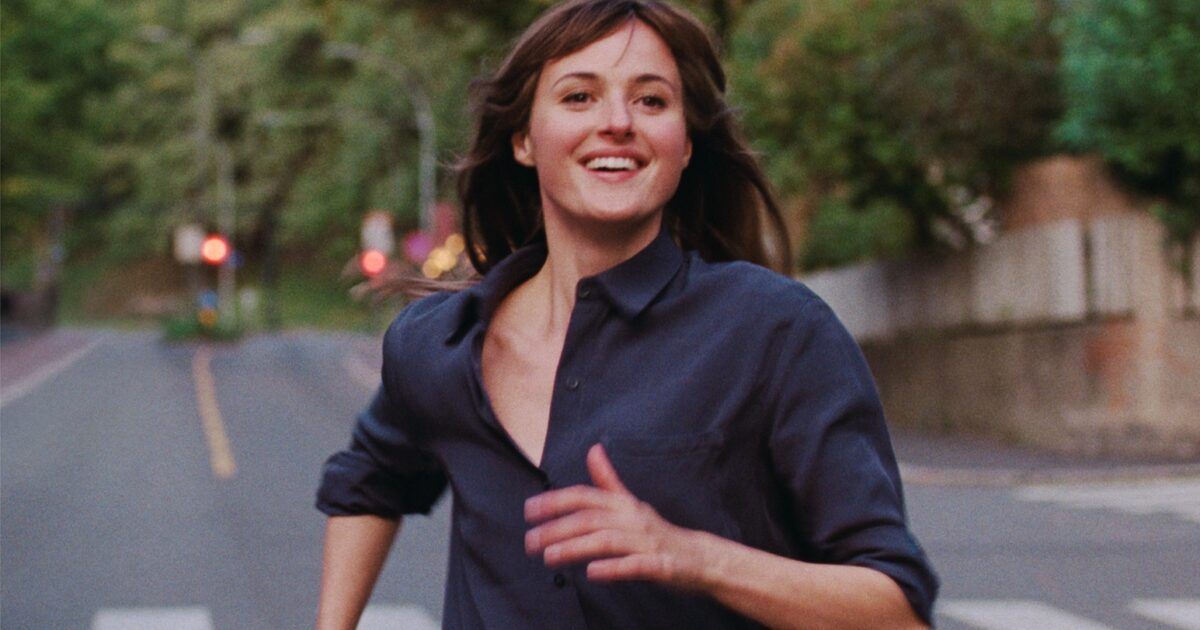 There are some movies that are simply relatable, and others that are so honest they prompt self-reflection. The Worst Person in the World is a Norwegian film apt for anyone in their late-twenties, navigating life amidst changing perspectives and passions. The film's deeply felt character study follows Julie over the course of four tumultuous years as she continually questions her career and relationship in search for fulfillment.
Renate Reinsve is ever-so-radiant as a newcomer. She brings nuance to her messy and vibrant character, making us feel her struggles, joys, and heartbreak as she ping-pongs between various stages in life. Anders Danielsen Lie is also very stunning as Askel, who appears in Julie's life in two different years and serves as a prop for introspection and reinvention for Julie.
16
Black Swan (2010)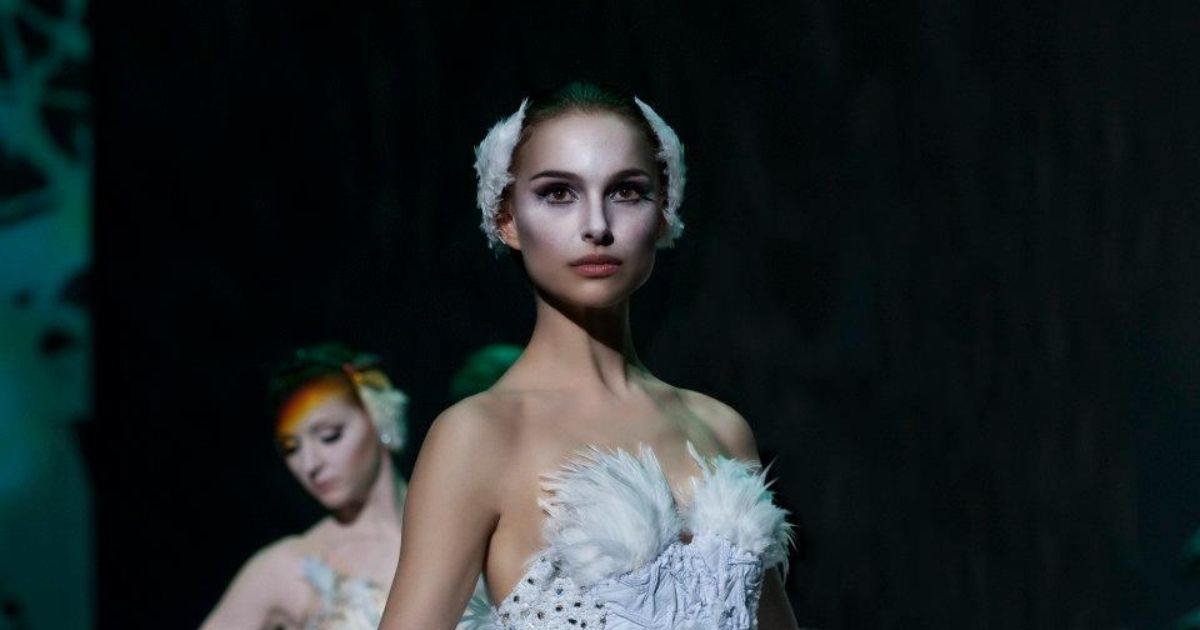 Natalie Portman tears the screen with her haunting and ferocious performance in this chilling psychological thriller directed by Darren Aronofsky. Portman plays Nina, a ballerina who trains under and performs for the New York City ballet company. Naturally, her profession demands an unparalleled devotion, which Nina often channels to a point that it consumes her.
When she lands the part of White Swan, Princess Odette, Nina descends into absolute madness to be perfect, which leads the art director to give the role to Lily, played by Mila Kunis. Both Portman and Kunish burn the screen in their climatic performance, turning their rivalry into artful cinematic combat. Portman loses herself in the role just as Nina loses her grip on reality, which just shows how committed she is to the craft. Overall, Black Swan is a gleefully twisted character driven movie.
15
The Godfather (1972)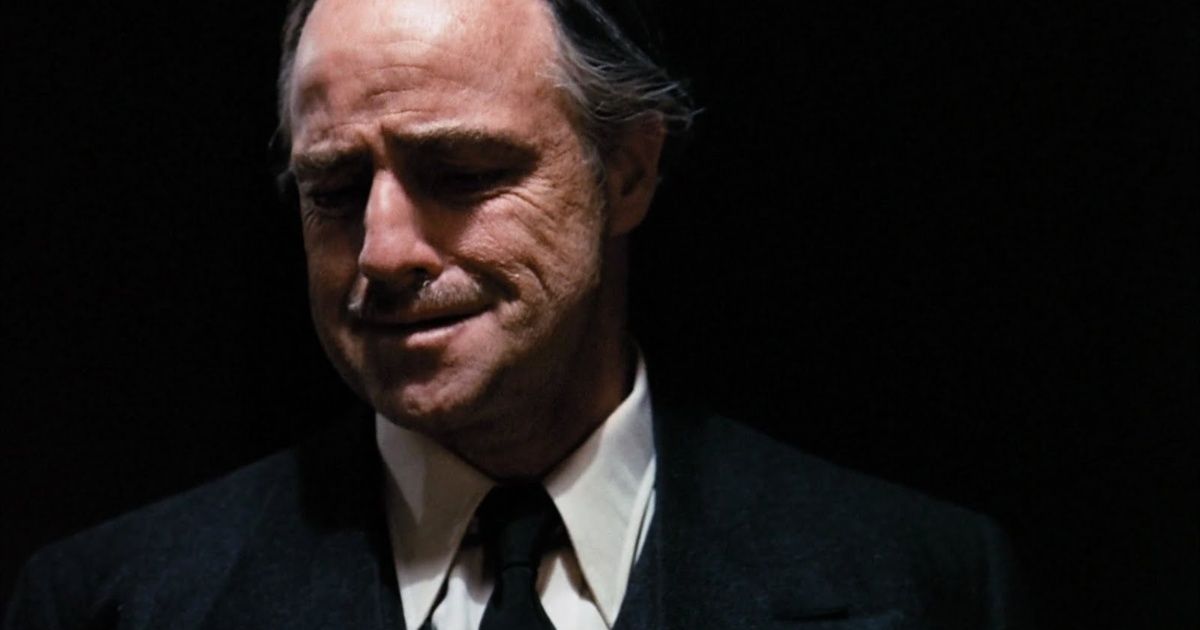 No other crime trilogy has done it better than The Godfather. Under Francis Ford Coppola's sublime direction, the epic inaugural movie comes alive and introduces us to Don Vito Corleone, the aging mafia leader, who may seem tough and formidable on the outside but actually has a compassionate core. When he decides to relinquish his role and hand over the business to his youngest son Michael, things get dangerously out of control. Turns out, Michael has different plans that could potentially threaten the well-being of Vito's family.
Where Marlon Brando smolders in an Oscar-winning form, Al Pacino is in no way less superb in his breakout role. Both the actors balance character drama, often expressing emotions with their eyes. The movie also delivers some immortal quotes that are still recited by fans decades after.
14
Nightcrawler (2014)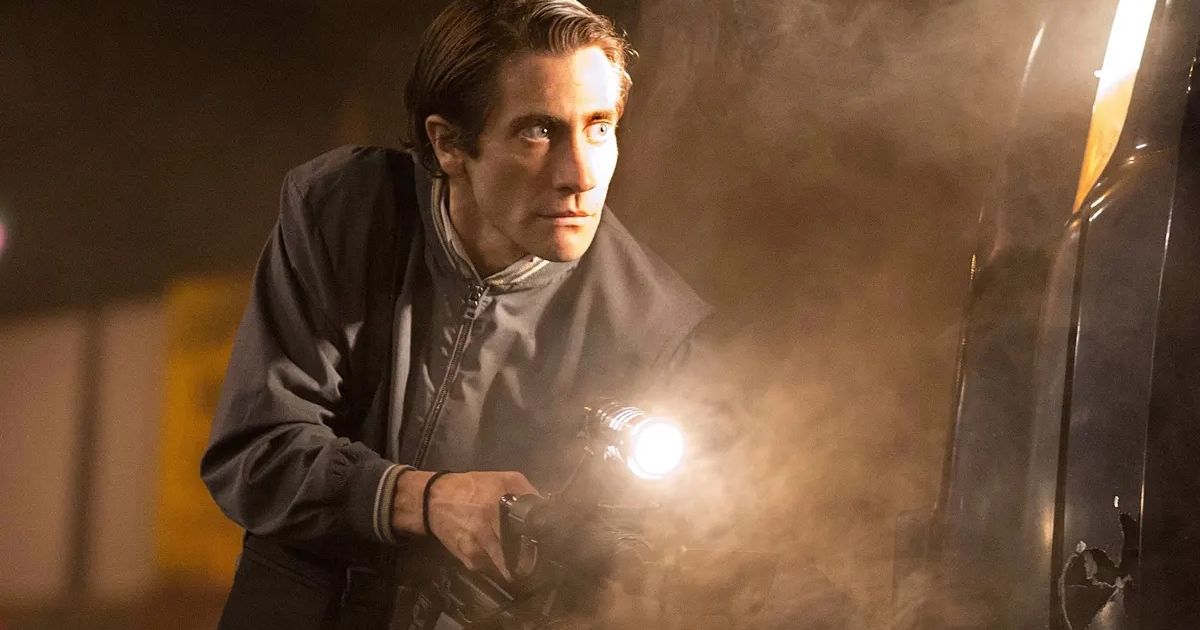 Nightcrawler is Dan Gilroy's darling thriller that doesn't get the praise that it deserves, despite winning massive critical acclaim. Jake Gyllenhaal gives the performance of his career as an ambitious cameraman Louis Bloom, who starts off as a man committing petty theft to keep himself afloat but soon enters the cutthroat world of freelance crime journalism. Apparently, Lou's habit of sneaking around and prying upon grisly crime taking place in the city's seediest corner lands him in the vicinity of a news director. Eager to ace this ultimate shot at success, Lou works tirelessly to secure the next viral clip.
Set in Los Angeles, this unsettling noir makes a strong commentary on consumerism, the obsessive work culture, as well as the hungry newscycle that would run any story for ratings.
13
Before Sunrise (1995)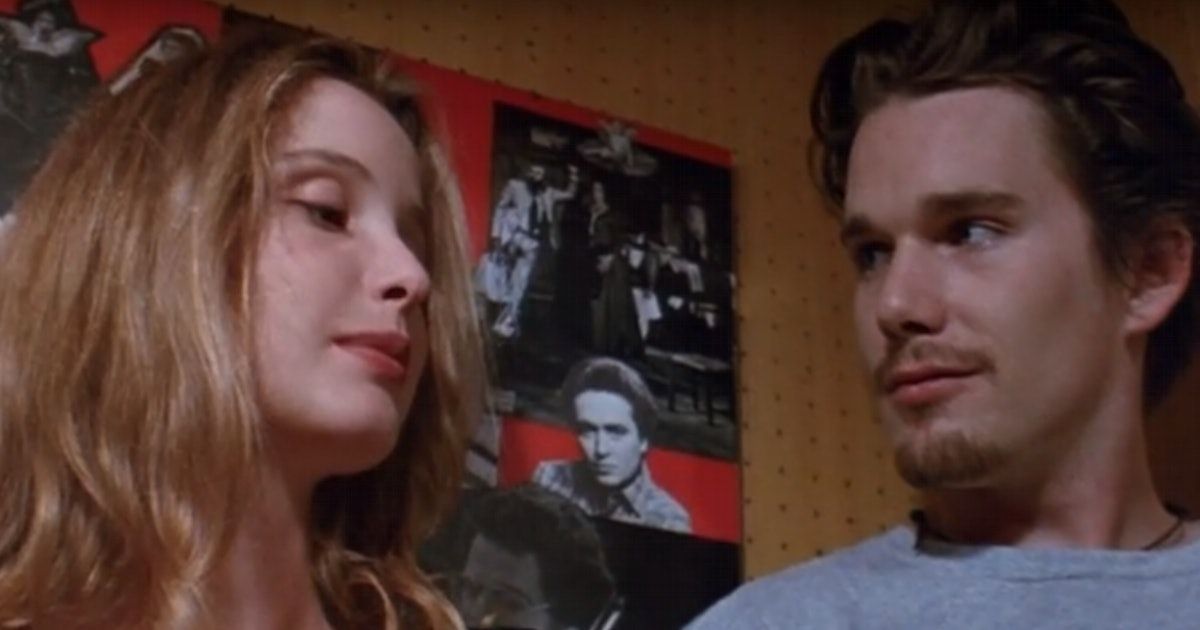 One of cinema's all-time realistic portrayals of love and relationship, the first movie in Richard Linklater's Before trilogy arrived when fans were just beginning to discover a newfound love for genre-defying indie romances. It follows an American Jesse and French Celine, two strangers on a train who decide to be impulsive and adventurous to spend an overnight in Vienna. As they explore the city together, they connect by sharing witty banter, hopes, doubts, and vulnerabilities with one another.
Related: If You Liked Before Sunrise, You'll Love These Movies
Ethan Hawke and Julie Delpy are mesmerizing in their roles and their tender musings on time and whether soulmates truly exist tugs at your heartstrings. The movie has a laid back pace, but it says so much in simple words. A treasure from when "walking and talking" movies were a novelty, Before Sunrise stirs you mentally and emotionally.
12
Good Time (2017)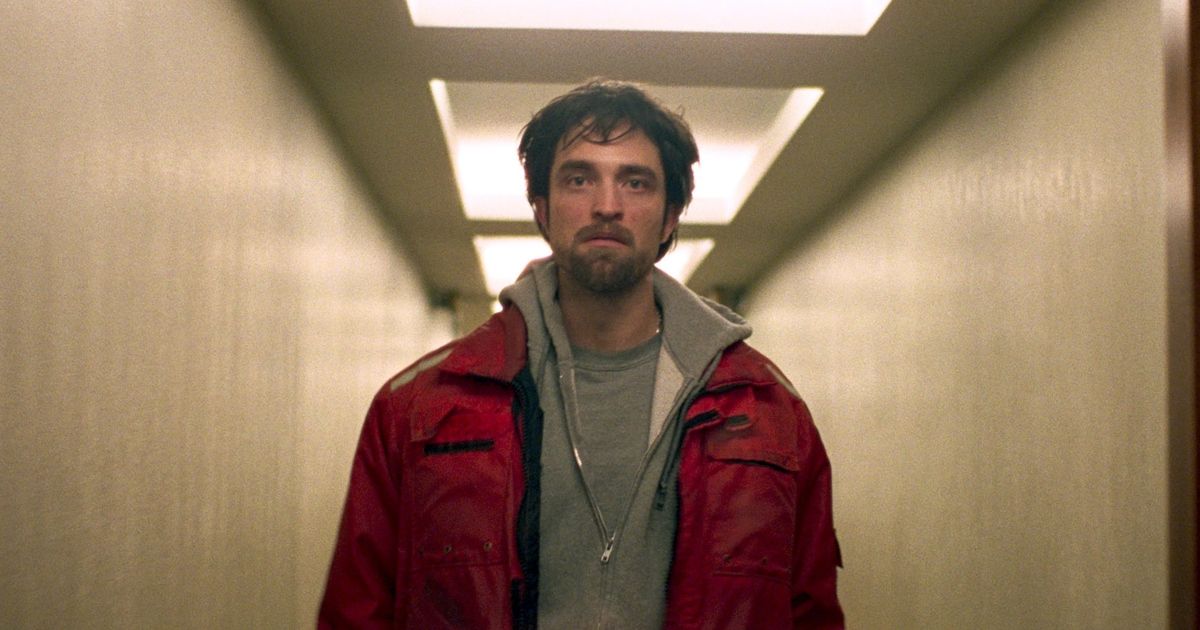 A gripping thriller from the Safdie brothers, Good Time follows Constantine "Connie" Nikas, a small-time crook who constantly hatches dangerous plans and robs places for a living. However, he takes a break from his livelihood when a botched bank robbery lands his brother, Nick, in prison. Desperate and confused, Connie ends up pulling his most unhinged stunt yet, spanning one long night in 1970s New York. Shot impeccably with great background score placement, the movie projects and air of urgency within every frame.
Robert Pattinson plunges himself into the sensitive yet volatile role and supporting stars like Benny Safdie, Taliah Webster, Buddy Duress and Barkhad Abdi keep things well-paced. The film's grainy details and throbbing tensions create a sensory overload, but that's the secret ingredient for every rewatchable crime drama.
11
The Breakfast Club (1985)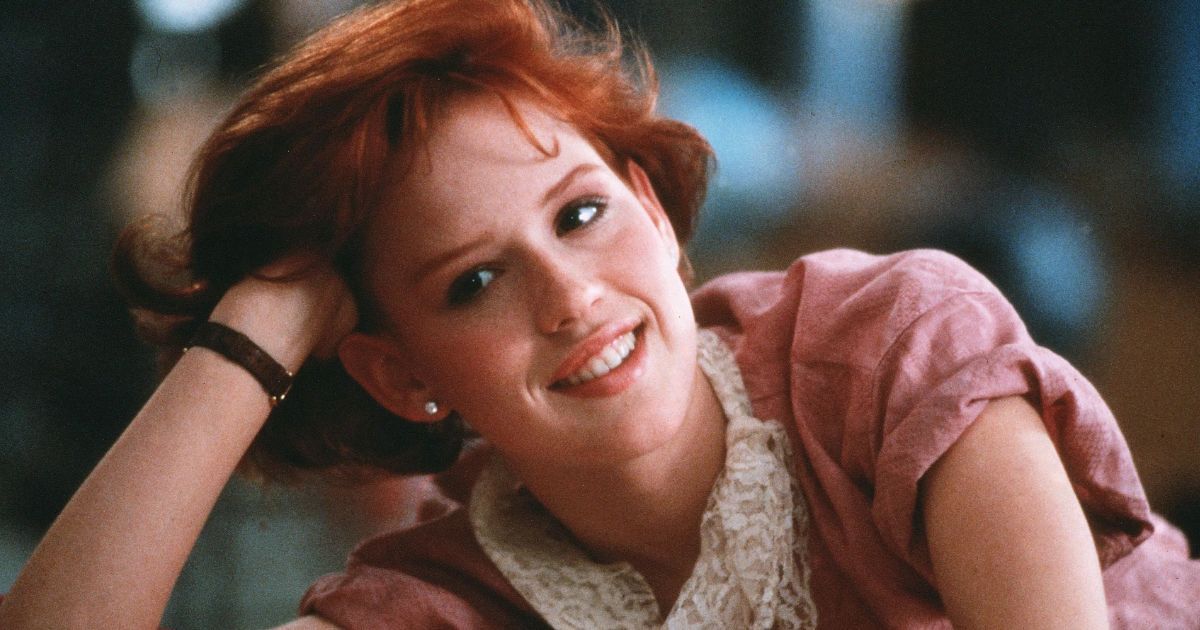 Switching on to a coming-of-age wonder from the 1980s, The Breakfast Club is a quintessential high school movie. Revolving around five archetypal high schoolers forced to spend their Saturday together in detention, the movie taps into the teenage angst and longing for acceptance that each one of us has gone through to some extent. With every passing minute in the library, the characters peel back their predefined labels and reveal their complex humanities, behaviors, and opinions.
From Molly Ringwald's princess pretense and Emilio Estevez's playfully rebellious attitude, the very nature of the film alters once the characters sit together and indulge in conversation. Their personal stories and monologues feel so real they hurt. John Hughes, who later went on to direct more classics like Ferris Bueller's Day Off, makes sure that his project reaches out to our inner adolescents and helps overcome the memories associated with those years.
10
Frances Ha (2013)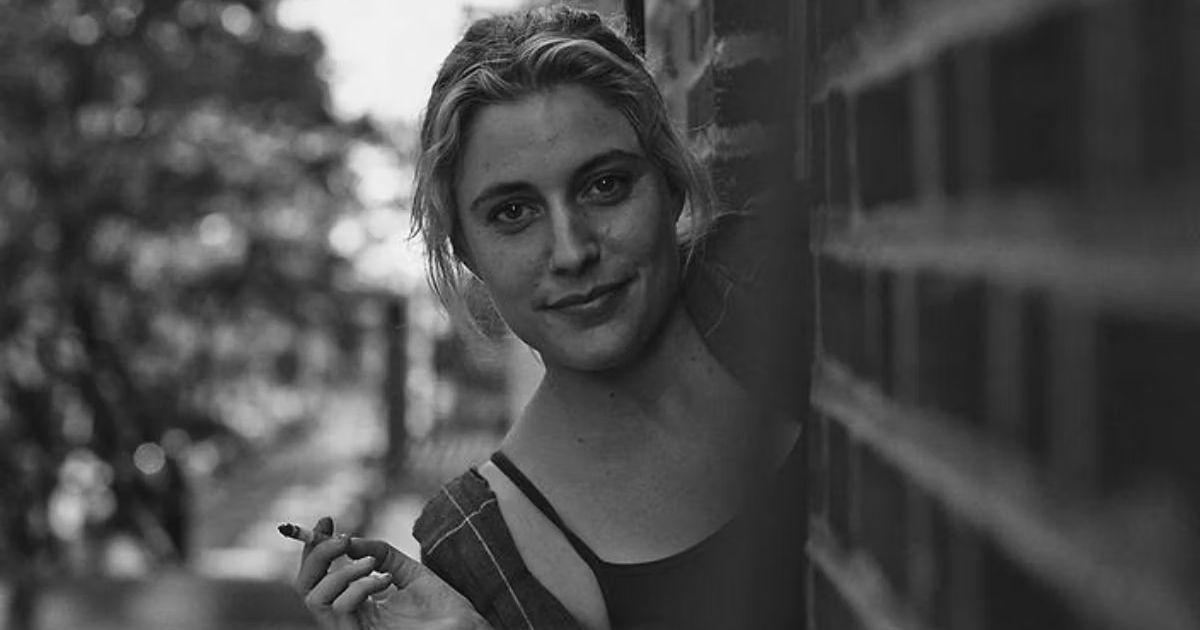 It is no surprise that Noah Baumbach and Greta Gerwig are a force to be reckoned with when they work on something together. From Greenberg to Barbie, they have had the quirkiest fun with their characters and turned them into comforting friends we can rely on to lift our spirits. As for Frances Ha, the collaboration is perhaps the best one yet.
The delightful slice of millennial joy and crisis comes to life through Gerwig's main character, 27-year-old Frances, an optimistic yet unsuccessful dancer bouncing between odd jobs. After her best friend Sophie announces that she's moving in with her new boyfriend, Frances is left alone to find a new apartment and flail through the streets of Manhattan in search of a stable job. Apart from Greta's lively heroine, Frances Ha also features charismatic performances from Adam Driver, Mickey Sumner, and Michael Zegen.
9
The Edge of Seventeen (2016)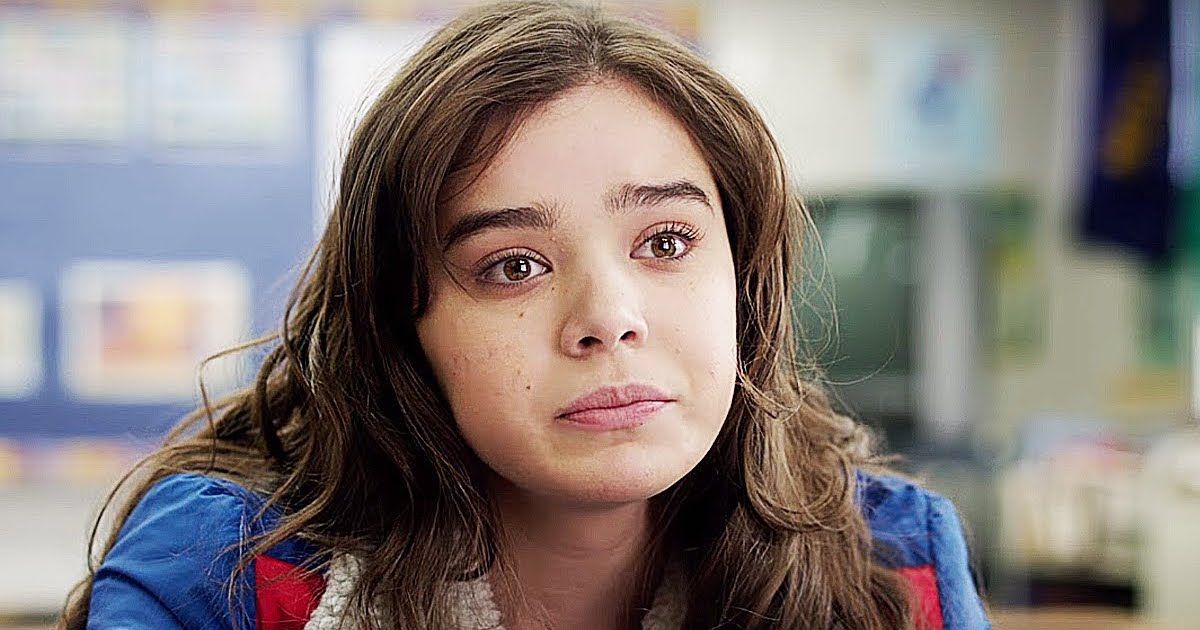 Hailee Steinfeld is doing wonders on small screens with Hawkeye and Dickinson, but the star's knack for portraying relatable and exceptional teenagers traces back to this little gem of a movie. She sinks her teeth into her role as Nadine, a high-strung, wisened-by-life-experiences teen navigating the minefield that is high school. While hormones, social hierarchy, and family dysfunction is already too much stuff to handle, Hailee's best friend dating her older brother is a whole new level of betrayal. But Nadine is smart and snarky, carried by Steinfeld in a way that makes her an extension of herself.
Woody Harrelson plays the warm and perceptive history teacher, who not only listens to Nadine's never-ending rants but also provides her with profound truths about life in general. The mood of The Edge of Seventeen is light and heartfelt, but its focus on the characters is devastatingly beautiful.
8
American Psycho (2000)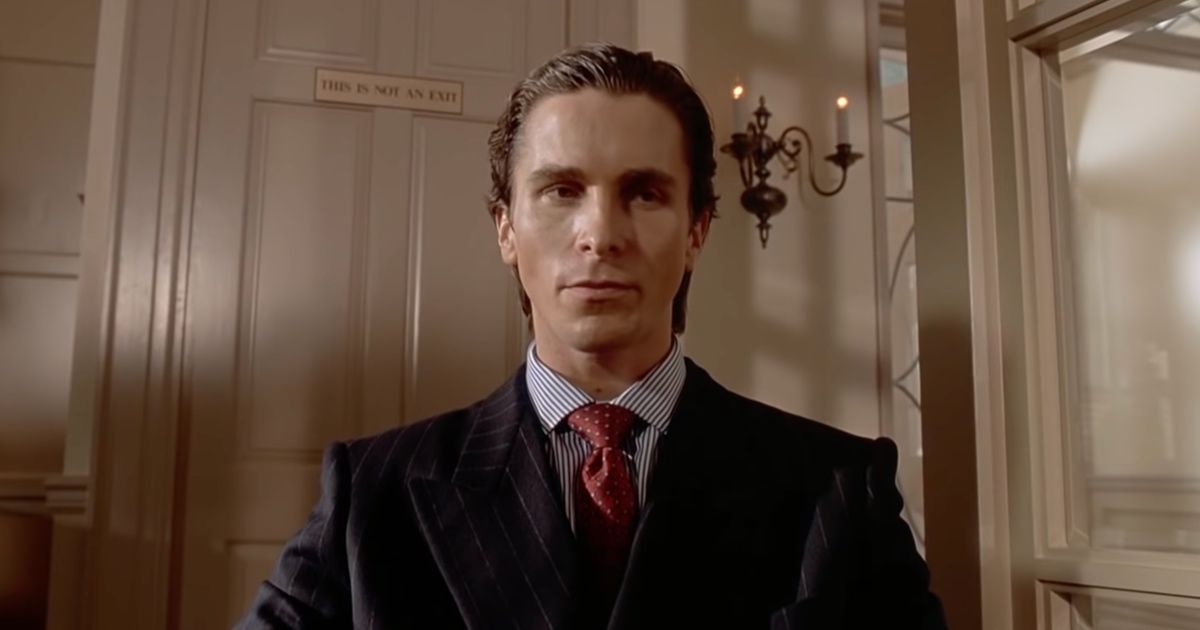 In 1991, Bret Easton Ellis published a controversial story about a wealthy sociopath and his detailed exploits upon men and women for personal entertainment. The very next year, Mary Harron decided to adapt the story and its infamous character in a slick and provocative manner. Headlined by Christian Bale, the movie follows Partick Bateman, an investment banker with a terrifying alter ego that only comes out after office hours.
Related: American Psycho: Breaking Down the Movie's Ending
During the day, he's a Wall Street hot shot obsessed with wealth and status, and by night, he transforms into a gleeful serial killer, indifferent to the sheer violence he inflicts on his victims. As far as method acting goes, few actors have managed to disappear into a role so effortlessly. And Bale is one of them. Bateman also has an unnerving humor to match the intense soundtrack of American Psycho, all of which culminates into a vicious (albeit entertaining) modern thriller.
7
Lady Bird (2017)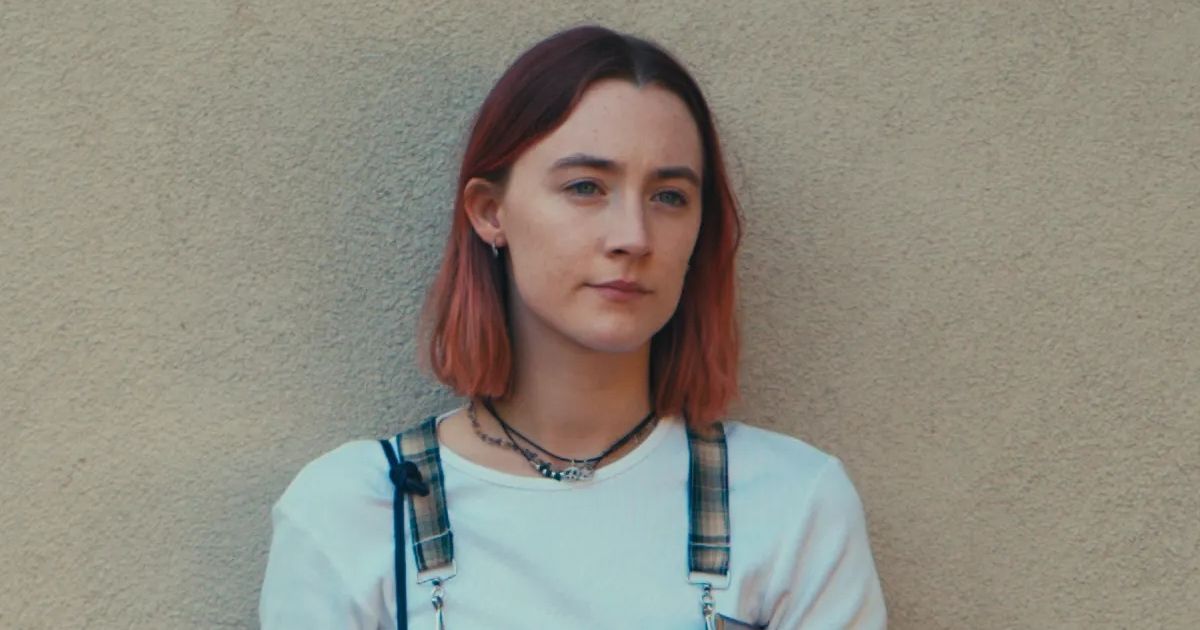 With Lady Bird, former actress Greta Gerwig makes her first solo directorial debut and gifts the world with a stunning main character. Christine "Lady Bird" McPherson is a senior year rebel yearning to free herself from an uninteresting life in Sacramento. She sees the small town as a cage and aches to someday shed it all like a second skin and prepare herself for bigger, glossier, more sophisticated adventures. Having applied to a prestigious college, Lady Bird wants nothing more than to feel seen and accepted by her fraught mother, whose tough exterior hides the love and care she has for her daughter.
Saoirse Ronan and Laurie Metcalf glow as the grounded, radically different women sharing intimate and insightful details of their life with the audience. Although the film is considered semi-autobiographical, according to the director herself, there aren't many similarities between the events that happen in the movie and in Greta's life.
6
Pearl (2022)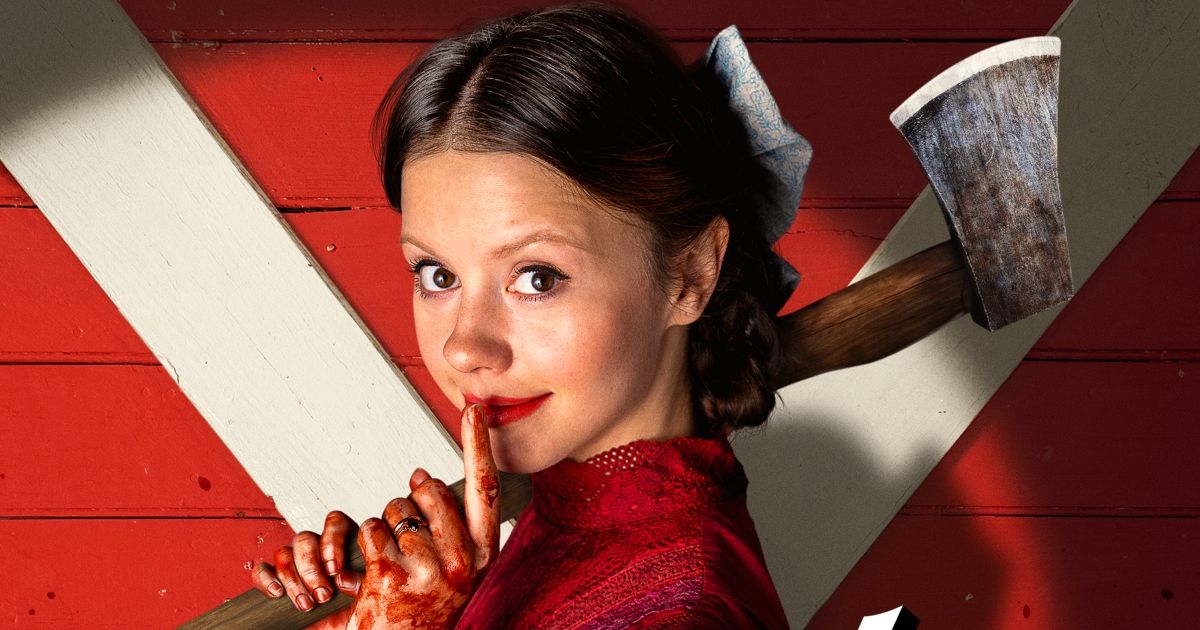 It isn't everyday that you see a character-driver slasher flick. But Ti West's prequel to X breaks the mold and exceeds all expectations by being an explosive and breathtaking masterpiece. Starring Mia Goth, who reprises her role as the titular character, Pearl drops you into the rural 1910s where there's not much going on except Pearl having to look after her sick father. Her untended dreams of stardom fester like a wound until they morph into something much darker.
West tightens the screw at every turn with the Gothic detail, lush cinematography and pulse-pounding score. While the movie is clearly a career high for West, what's worth noticing is how Goth transforms from promising talent to full-fledged movie star in less than two hours.
5
Boyhood (2014)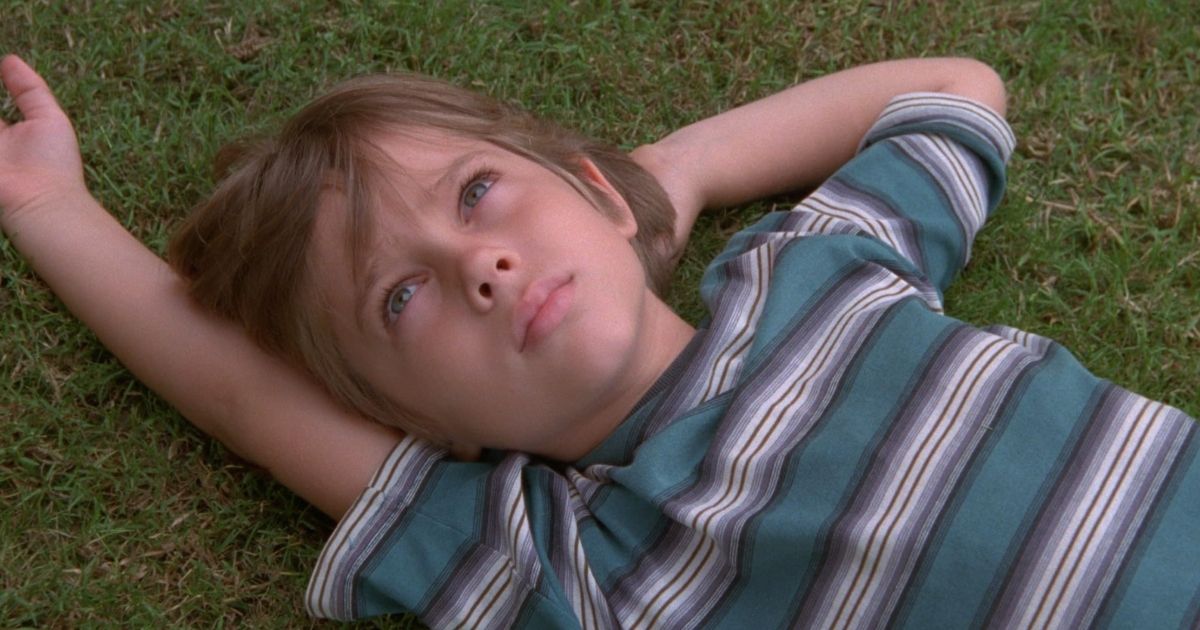 Boyhood is the story of Mason Evans' Jr., a six-year-old slammed with the shocking news about his parents' divorce. MJ and his older sister, Samantha, live with their mother, while their father makes frequent visits. The movie follows MJ as he ages to become eighteen alongside his sister and parents, experiencing all the discoveries of adolescence and teenagehood in a natural manner.
Richard Linklater's crowning achievement in filmmaking was twelve years in the making. And needless to say, we see why. Instead of casting different actors for different stages of life, Linklater chose to cast the same actors, filmed them intermittently as they grew up in real time, and captured the slow and steady unfolding of events in a way no other film has done before.
4
Joker (2019)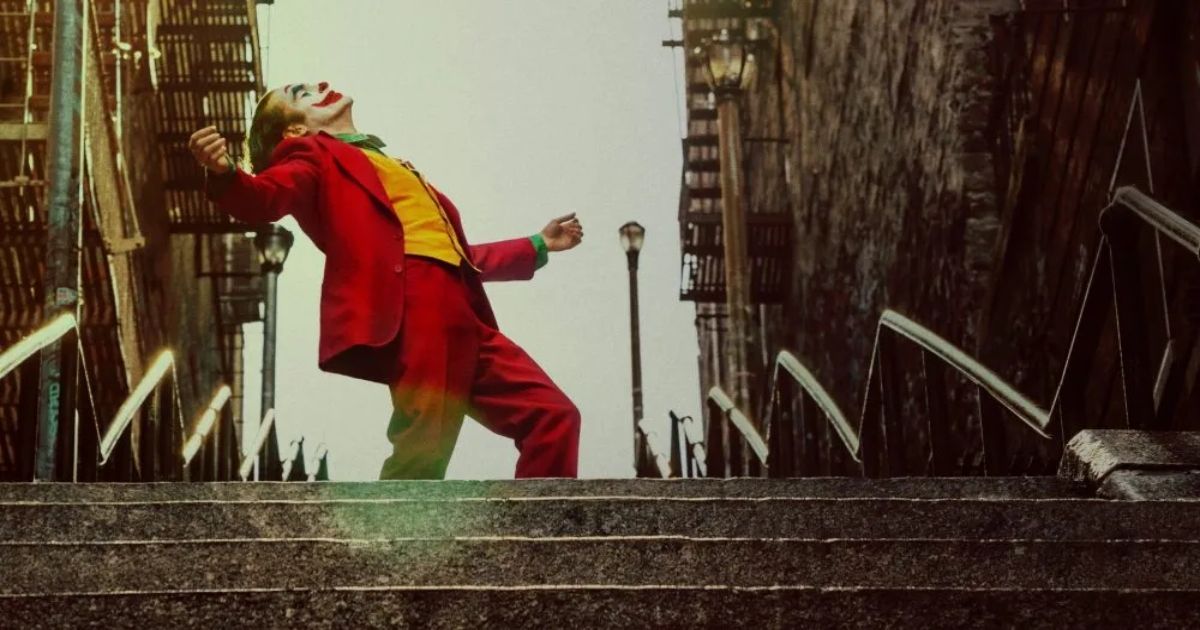 Considered controversial at the time of its release and legendary not long after, Joker grants the DC Comics character his standalone origin story. As a gritty crime drama set in the 1980s, the film has several era-centric aspects like the social commentary, haunting twists and turns, and stylised action.
The story follows comedian Arthur Fleck, failing as a party clown and struggling to find a balance between poverty and societal pressures. Banished and ridiculed, he transforms into his most famous alter-ego and inflicts chaos upon Gotham's streets. Joaquin Phoenix portrays the character's descent into madness brilliantly.
From his nervous tics to his anguished subconscious, Phoenix doesn't leave a single trait untapped. His dedication makes the performance one of the century's greatest feats. Of course, the idea is to study Fleck's character and how a single snap can turn into rage, but the filmmaking only makes it better.
3
Taxi Driver (1976)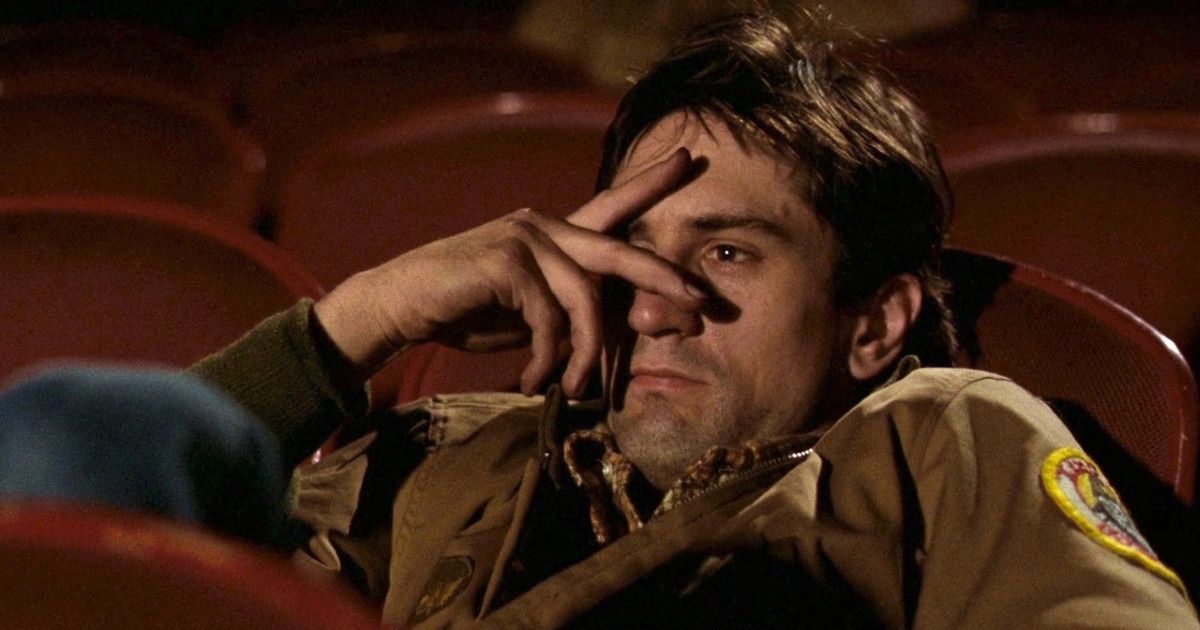 A definitive neo-noir thriller, Martin Scorsese's 1976 film pioneered the genre and generation alike. Taxi Driver follows an ex-marine and Vietnam veteran named Travis Bickle who travels across the grimy streets of New York City on his night job driving a cab. Scarred by eternal loneliness, Travis begins to notice the corruption and violence that consumed the city and allows one woman to awaken his desire to protect the innocent using wrong means.
Related: These Actors Got Way Too Deep Into Character
Travis' role of a sleep-deprived cab driver is intense, and perhaps no other actor except Robert De Niro could have done him justice. His depiction of Travis' psychotic turn and simmering tensions feel bracingly real. As supporting actors, Jodie Foster and Harvey Keitel also bring nuance as unhinged characters driving us toward an unforgettable finale.
2
Eighth Grade (2018)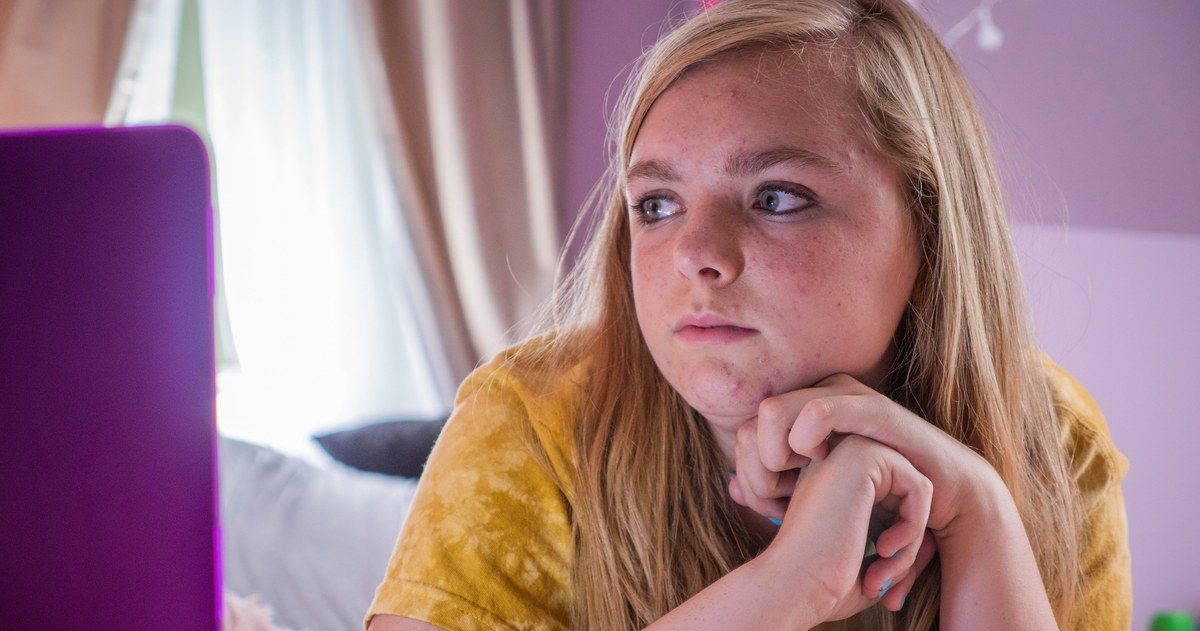 Bo Burnham's adorable and honest little drama taps into the excruciating pain of adolescence with a tender and raw lens. Elsie Fisher plays an introverted and unpopular but talented and confident 13-year-old Kayla Day in Eighth Grade. At school, Kayla tries to stay out of trouble and immerses herself in her quirks, but at home, she films motivational videos about self-confidence and posts them online on YouTube. Soon after, Kayla realizes that she's not the person in the videos and she needs to confront her fears and overcome her anxiety.
Whether she's trying to flirt at a pool party, or trying to make friends, Fisher brings an authenticity to her character. Josh Hamilton also anchors the narrative as Kayla's well-meaning dad, who is there for her as she survives the universally awkward teenage years.
1
Moonlight (2016)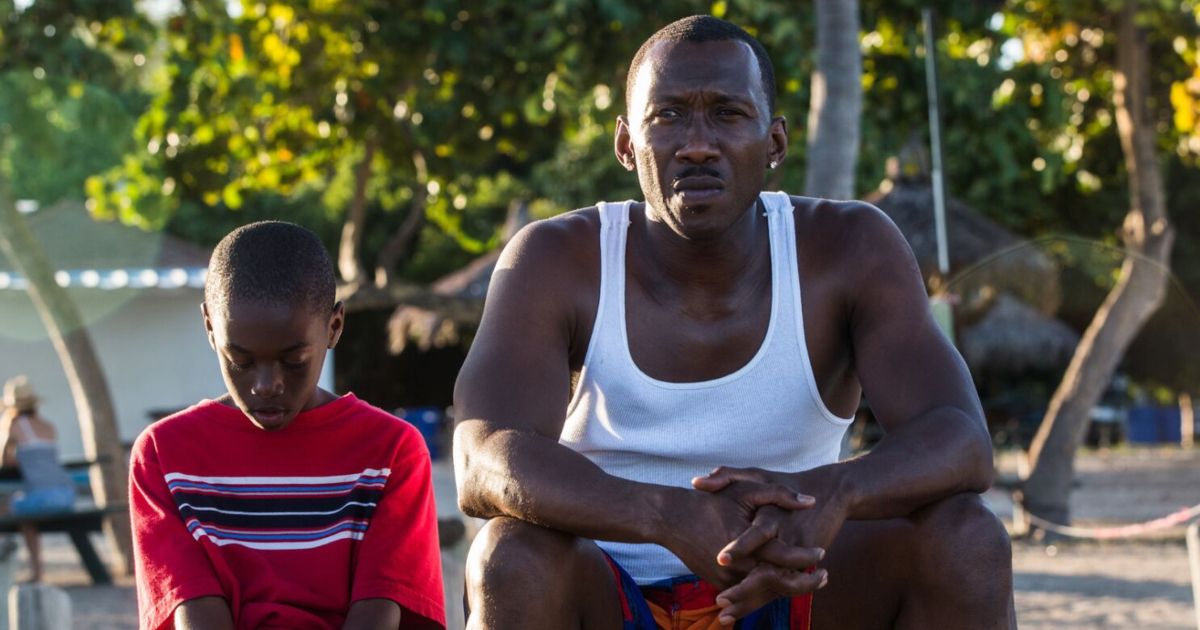 Told in three chapters, Moonlight chronicles the life of Chiron, an African-American boy, as he goes from being a neglected kid to a guarded, self-sufficient man. Life in sunlit Miami is brutal, and there's only some ways Chiron can survive. One being the friendship and guidance of Juan, a drug dealer. In Juan, Chiron not only finds refuge but also a supportive friend. As their relationship navigates poverty, drugs, and unspoken queerness, Chiron learns to rise above his doubts and complications.
Writer-director Barry Jenkins has a compassionate gaze, which extends in his work as he imbues these soulful characters with nuanced minds and humanity of their own. Ashton Sanders and Mahershala Ali dunk us in each phase with poetic grace, and by the time the movie ends, you find yourself surrounded by kindness and understanding.