(WARNING: Spoilers for the most recent Power Book IV: Force episode will be found below.)
For episode two in Power Book IV: Force season two, we pick back up in the aftermath of Tommy Egan's quick decision to murder Chewy, who recently switched sides to join Jenard's CBI crew. It nearly leads to retaliation from them, but Diamond talks (more like threatens) Jenard out of starting a back-and-forth between CBI. Despite this, Tommy found himself in a face share of shootouts this week. The first one came during his meeting with Miguel when the Serbs ambushed the Mexican gang. Luckily for Miguel, Tommy was there to save his life, but in the process, Tommy took a bullet to the ribs. Luckily for him, he survived and was taken care of by Mireya.
At this moment, Tommy learned of a meet-up between the Serbs and the Mexican gangs. With this information, Tommy convinces Diamond to help him pull off a plan, that in the end, would make it seem like the Serbs attacked the Mexicans. They successfully pulled it off by killing two members of the Serbs and taking their bodies to the drop site where the Mexican gang members were waiting. Tommy, Diamond, and company attack them and take the crew out. They then left the Serbian bodies there so that when Miguel came to the site to see what happened, he would assume the Serbs attacked his crew. Miguel comes to this exact conclusion, and now, a full-on war is underway in Chicago.
Outside of that, Jenard struggles to live up to his potential as a crew leader as he finds himself short on money and in charge of a crew that doesn't respect him. Victor Flynn continues his spiral after Gloria's death, but he eventually collects himself to begin a plan to take out his father from the inside, which he can do by rejoining the Flynn crime family. As a result of his decision to do this, Walter kicks Claudia out, leaving her incredibly frustrated. Federal investigators' case against Tommy continues to grow as a task force looms around the corner. Speaking of Tommy, he escaped a second shooting at the end of the episodes as a member of Jenard's CBI went out of his way to try and kill him.
So here's who will not be on this week's Power Players list and why. Claudia misses out as, without Dahlia, she doesn't have much power in the game. Plus, she was just cut out of the family's latest plan. Jenard can't make enough money for himself, so with that, he's off the list as well. The feds took more losses than wins this week, so unlike last week, they're off the list this week, and so is D-Mac, who didn't appear in this episode.
Okay! Let's get into it. Here are the top five Power Players we have based on "Great Consequence":
5. Miguel's Mother & Her Car
We don't have a glorious cast of Power Players this week as one of them separated themselves from the rest of the cast. With a limited crew this week, we must salute the car Miguel's mother pulled up in during this episode. I mean, the car was so cold that even Tommy had to show her love for a second, and we've never seen Tommy salute someone else for their car. Additionally, Miguel's mother herself is just as cold as her ride as she walked by Tommy without so much as flinching her face despite her compliment. All to meet with Miguel and warn him about Tommy and how to approach retaliating with Serbs. I'm sure this isn't the last we'll see of her, especially with how this episode went.
4. Vic Flynn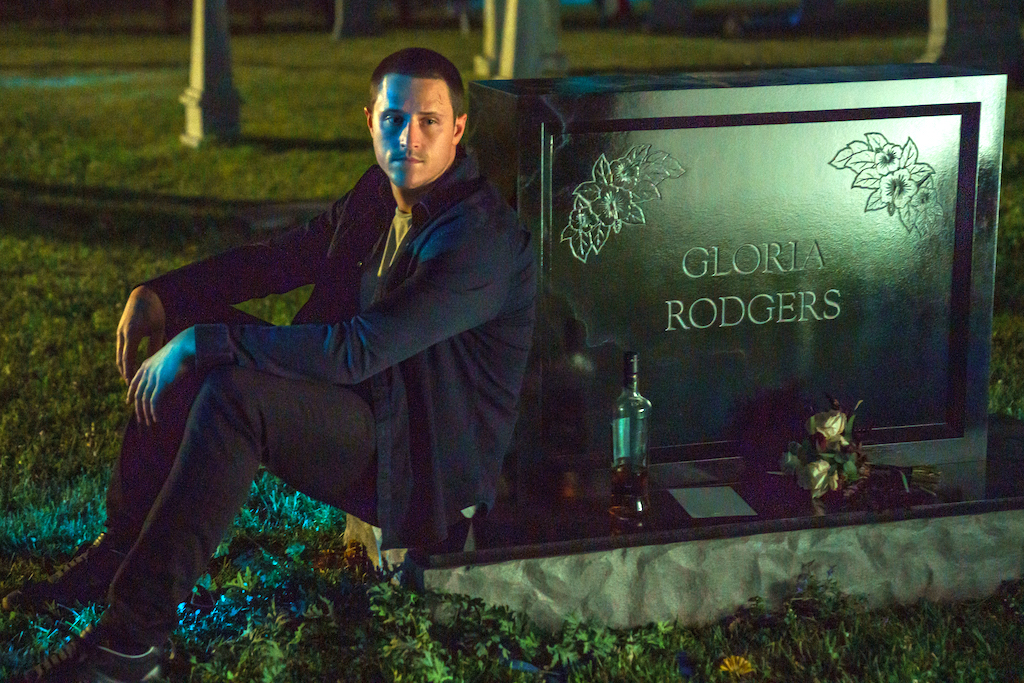 Vic Flynn is new to this list, and it's only for one reason: His plan to take out his father. I wish this episode was cleaner for him, but as he deals with Gloria's death and the realization that his father was behind it, we watch him go completely off the rails. He washes away his sorrows in alcohol, has a sexual interaction with a girl in the back of a convenience store, robs the same convenience store, and gets arrested for robbery. Despite all that, we're going to have some hope for Vic. Toward the end of the episode, he reveals his plan to take out his father from the inside by rejoining the Flynn crime family under the guise of helping Walter. Vic's real goal is to take him out and ensure he doesn't go out in glory. If he can make this happen, it would be one of the biggest moves we've seen in Power Book IV: Force thus far.
3. Miguel
Miguel holds his spot from last week. On the bright side, he's still the connect for both halves of CBI, which means double the money for him, so that still makes him a big piece of the puzzle in Chicago's drug game. However, he's been tricked and he lost men in a shootout to the Serbs. Tommy saved his life during this shootout, so one could assume that he owes Tommy one. The worst part of this episode for him is Tommy and Diamond tricked him into thinking that the Serbs robbed their shipment when it was the CBI crew. Now, a full-blown war between Miguel's crew and the Serbs is underway, something that's a loss for him and a win for everyone else. If he doesn't come out on top in this war, he may or may not be a Power Player for much longer.
2. Diamond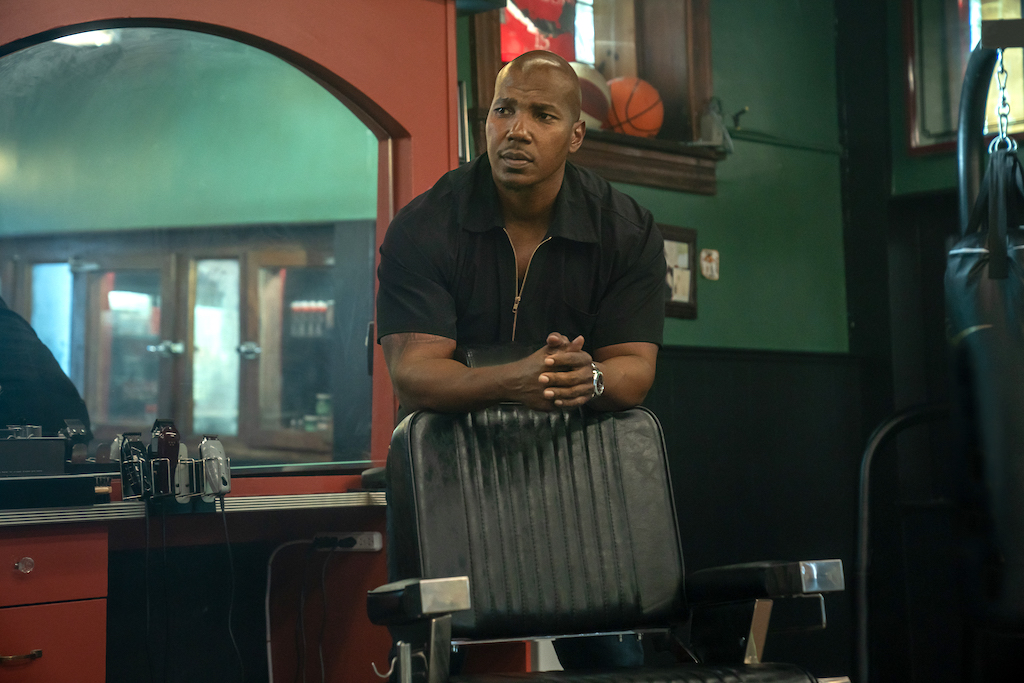 Diamond also keeps his spot from last week. While he isn't as active as he was in episode one, there are a couple of things he does to ensure that he holds his spot. First, he makes sure that Jenard doesn't retaliate (yet) for Tommy killing a member of his crew. Here, it shows that despite the CBI split, Diamond still has an influence and a lot of power over his younger brother. Secondly, he stood beside Tommy in their plan to kill two Serbs and use them as props to make Miguel and his people believe that the Serbs were the ones who robbed Miguel. Teamwork makes the dream work, and Tommy and Diamond's chemistry and ability to get things done and elevate makes them a dangerous pair for their competition in Chicago.
1. Tommy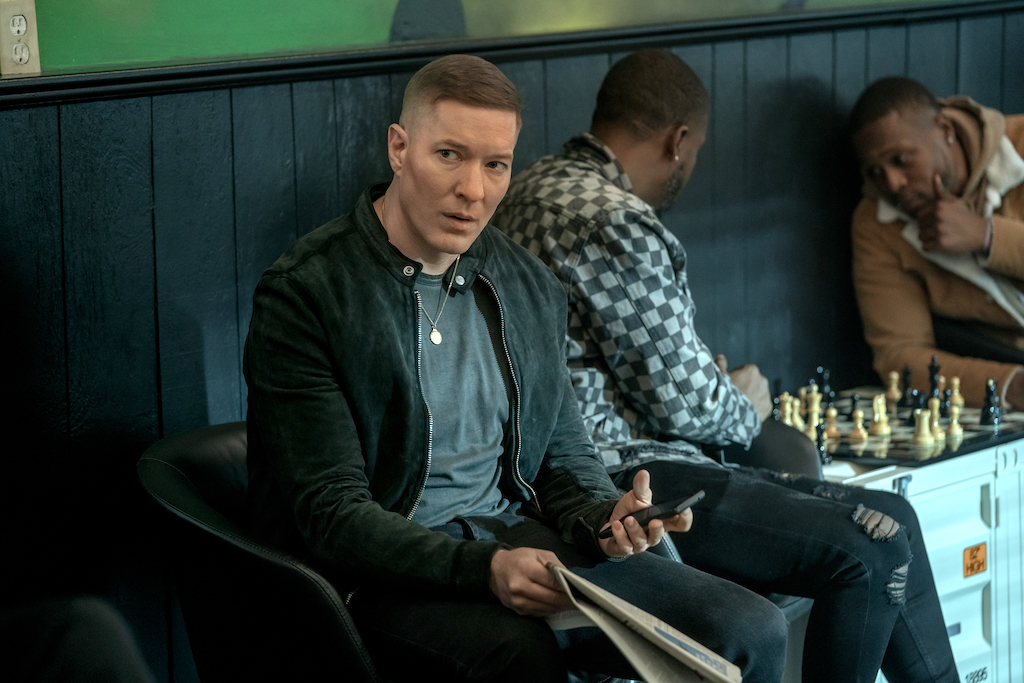 Once again, Tommy checks in at No. 1. I wonder if there'll ever be a point where he isn't at the top, but this week, he almost lost his spot. He was shot during an ambush by the Serbs against Miguel and his crew. Thankfully, he survived that, but as if one shooting wasn't enough, he narrowly escaped a second one to close the episode. The heat is closing in on Tommy, and hopefully, he can stay clear of it. Thankfully for him, his plan to pit the Mexican crew and the Serbs against each other is the biggest move of the week and the one that grants him the top spot. It's a well-executed plan that gets done without issue and without any hiccups. Even better, it means that the heat will be off him and Diamond for some time. That means more time to elevate and expand, something that's key in the Chicago drug game.
New episodes of 'Power Book IV: Force' are available on the STARZ app on Fridays at 12:00 am ET/PT and on the STARZ TV channel at 8:00 pm ET/PT.