"There is no greater threat to women than men," Louis C.K. said in his 2013 stand-up special, Oh My God. "We're the worst thing that ever happens to them." In Sorry/Not Sorry, from directors Caroline Suh and Cara Mones, the stage presence C.K. had is described as "I'm fucked up, but I'm trying to do the right thing." At the time, this made him endearing and like an unparalleled comedic genius in the eyes of many. A decade later, C.K.'s assertion is just one of many bits from his career that has aged like milk, feeling far more self-aware than he ever meant it to be. Only a few years later, C.K. would be accused of several incidents of sexual harassment—which he would admit were true. Yet after less than a year away from the public spotlight, C.K. would return with a vengeance, having made no penance for his actions, and even joking about the admittedly true allegations.
For those who followed the Louis C.K. situation, Sorry/Not Sorry doesn't exactly provide any groundbreaking revelations. Instead, Suh and Mones show the impact C.K.'s choices had on these women, how dismissively he clearly thought these decisions were, and what the path of redemption should potentially look like for people who have made mistakes and are hoping to atone for their wrongful actions. While there have been plenty of documentaries about beloved actors and comedians that have been brought down by their horrific activities—like last year's excellent We Need to Talk About Cosby—Sorry/Not Sorry explores a deeper conversation about how normalized shocking behavior has become and if there can or should be a comeback for men like C.K.
'Sorry/Not Sorry' Rightfully Puts the Attention on the Women
Sorry/Not Sorry is at its best when showing the women who have been affected by C.K.—either directly or indirectly. Jen Kirkman—probably the most vocal person in regards to her past with C.K.—talks about how her attempts to halt awful conduct like this have followed her for years, to a point where she felt like she needed to lie about it even happening. Abby Schachner, a comedian and writer, talks about how C.K.'s advances altered her career trajectory, while Megan Koester shows how even attempting to call out C.K.'s actions in public had a lasting impact on her. While C.K.'s sexual harassment is presented as flippant by him, they caused a ripple effect on these women that is heartbreaking.
RELATED: TIFF 2023: The Movies We're Looking Forward to Most
Suh and Mones smartly focus on the women in this story, but they also interview men who question how they can use their positions to make a change. For example, Parks and Recreation co-creator Michael Schur discusses how he ignored the stories about C.K. when he hired the in-demand comedian for his show, and how trying to not make this his issue was part of the problem. Similarly, Michael Ian Black delves into his questioning on Twitter of how men like C.K. can work their way back, or if that's even a thing that should happen, and learns the intricacies of what makes this type of discussion so difficult. Through this is partly a story of how C.K. poorly responded to the harassment he admitted was true, we see what people in his situation should and shouldn't do in terms of trying to make amends.
'Sorry/Not Sorry' Is More About the Conversations That Need to be Had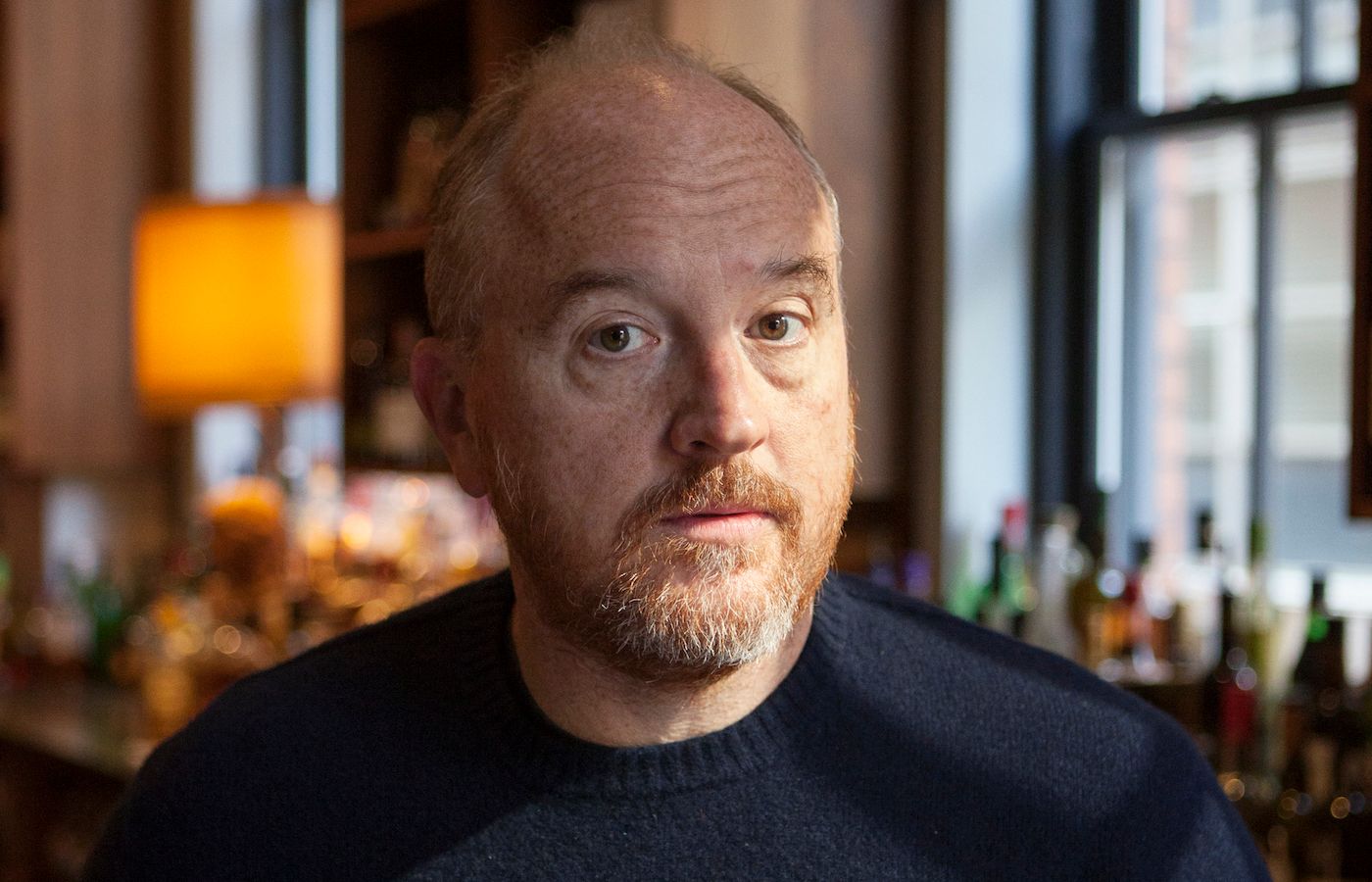 Sorry/Not Sorry isn't attempting to answer the questions of what C.K. should have done, or what would've been the correct compensation for his choices, but rather, Suh and Mones are trying to start the conversation of what should be the path forward. Sorry/Not Sorry never negates that C.K. had great comedic talent, and while many have decided to move on from what he has done in the past—as seen by him still selling out Madison Square Garden in 2023—there's a black mark on his career that will never go away because of his response. While C.K. might have said these incidents were true, making fun of these women, and having comedians like Dave Chappelle and Bill Maher mock these women and moments, only shows how disgusting the road to standing up for what's right can be. Suh and Mones show why it can be hard for people to present such allegations, especially when the long-term repercussions can end up affecting the accusers and have little to no impact on the accused.
Suh and Montes are simply presenting the facts as we've known them since these allegations first came out. Yet by presenting them this way, showing the impact on these women, and the lack of a major impact it has had on C.K. and his career, Sorry/Not Sorry still feels like an important part of the discussion around "cancelled" celebrities, and even where viewers should draw the line in terms of their support. Near the end of the film, a person going to Louis C.K.'s sold-out Madison Square Garden show states, "I think everybody lives with a certain amount of hypocrisy, and this is the amount that I've allocated myself." In a strange way, this random comedy fan's admittance is one of the film's most shocking moments—a reminder that regardless of what a person does, there will be those who turn a blind eye simply because it's easier for them.
As a documentary, Sorry/Not Sorry isn't groundbreaking in terms of form or information, but it does feel important in the larger conversations that Suh and Montes are exploring, as C.K. isn't the first nor will he be the last celebrity to have the pain they've caused unveiled to the world. As more and more celebrities get called out for the awful behavior that popularity, influence, and importance have let them get away with for far too long, Sorry/Not Sorry feels like an essential discussion about how we should move forward with those we once put on a pedestal.
Rating: B
The Big Picture
Sorry/Not Sorry sheds light on the impact of Louis C.K.'s actions on the women involved, highlighting the lasting effects they experienced.
The documentary explores the difficult conversation surrounding the possibility of redemption for individuals like C.K., prompting viewers to reflect on where to draw the line in supporting "cancelled" celebrities.
While not formally groundbreaking, Sorry/Not Sorry serves as an important part of the discussion on holding celebrities accountable for their misconduct and how society should move forward.
Sorry/Not Sorry premiered at the 2023 Toronto International Film Festival. A release date has yet to be announced.