Some actors are always striving to push themselves and their art further and into new territory, and what better way to prove one's versatility than by portraying multiple parts in the same movie? It's quite a feat if this can be pulled off convincingly enough for the audience to buy into, without detracting from the viewing experience. Fun fact: According to the Guinness World Records, actor Johnson George holds the record for the most different roles played in a single movie, with 45 separate roles including Mahatma Gandhi, Leonardo da Vinci, and Jesus Christ in the Indian movie Aaranu Njan.
Modern technology, prosthetics, the use of makeup, and camera trickery have certainly made it easier for actors to pull it off, but it's not a novel idea. Theater and stage productions have been utilizing this concept for hundreds of years, often because of cast size limitations (and of course, allowing thespians to flex their acting chops). When it comes to movies, classic stars like Charlie Chaplin and Peter Sellers are among some of the earlier examples. Here are six of the most notable actors who have played more than one role in a single movie.
Updated September 15th, 2023, by Timothy Lindsey: This article has been updated with additional content to keep the discussion fresh and relevant with even more information and new entries.
11
Ben Mendelsohn
Captain Marvel (2019)
The Emmy Award-winning actor is known for playing roles in Rogue One, Darkest Hour, Bloodline, and The King. However, one of his most interesting roles came as Talos in Captain Marvel (2019). Talos is the General Leader of the Skrull race. Skrulls are extraterrestrial shape-shifters that come to Earth in search of Carol Danvers (Brie Larson), a former military pilot with superpowers who was originally taken from Earth by a race of extraterrestrial warriors called Kree. It turns out the Skrulls are the "good guys" and eventually are helped by Carol in their search for a new home.
Ben Mendelsohn plays both Talos and a human S.H.I.E.L.D. agent named Keller, who is Nick Fury's (Samuel L. Jackson) boss. The makeup for the character took a few hours to be applied to Mendelsohn. The character was so interesting because despite aliens generally being the "bad guys" in films, Talos and the Skrulls are fighting for good.
10
Tom Hardy
Legend (2015)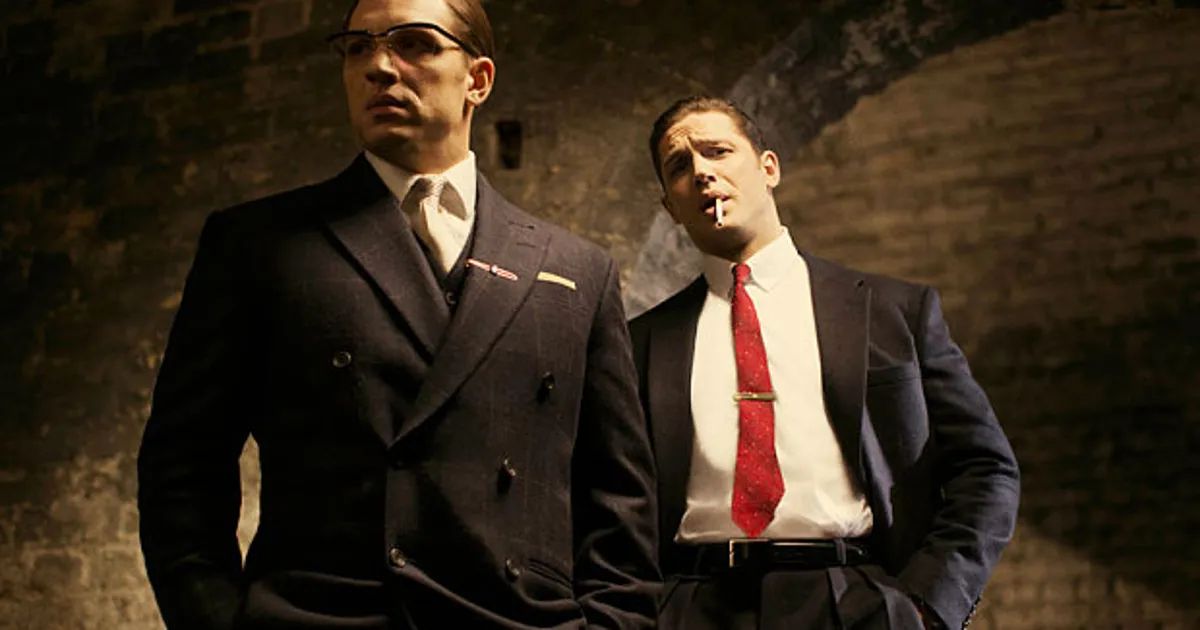 Tom Hardy delivers a 'tour de force' performance as both of the Kray twins, the real-life notorious gangsters who terrorized London during the late '50s and throughout the '60s, in the 2015 crime thriller Legend. While they were identical twins, bearing numerous similar personality traits and often dressed the same, they were still both very unique.
Reggie was the suave one of the two while Ronnie had an entirely different demeanor and was altogether more unhinged. It's a testament to Hardy's masterful transformation between each character that there's not a second on-screen where viewers aren't able to distinguish who's who, and thanks to a bit of modern technology, we were even treated to an unforgettable Hardy vs. Hardy fist fight.
9
Hayden Christensen
Star Wars: Episode III – Revenge of the Sith (2005)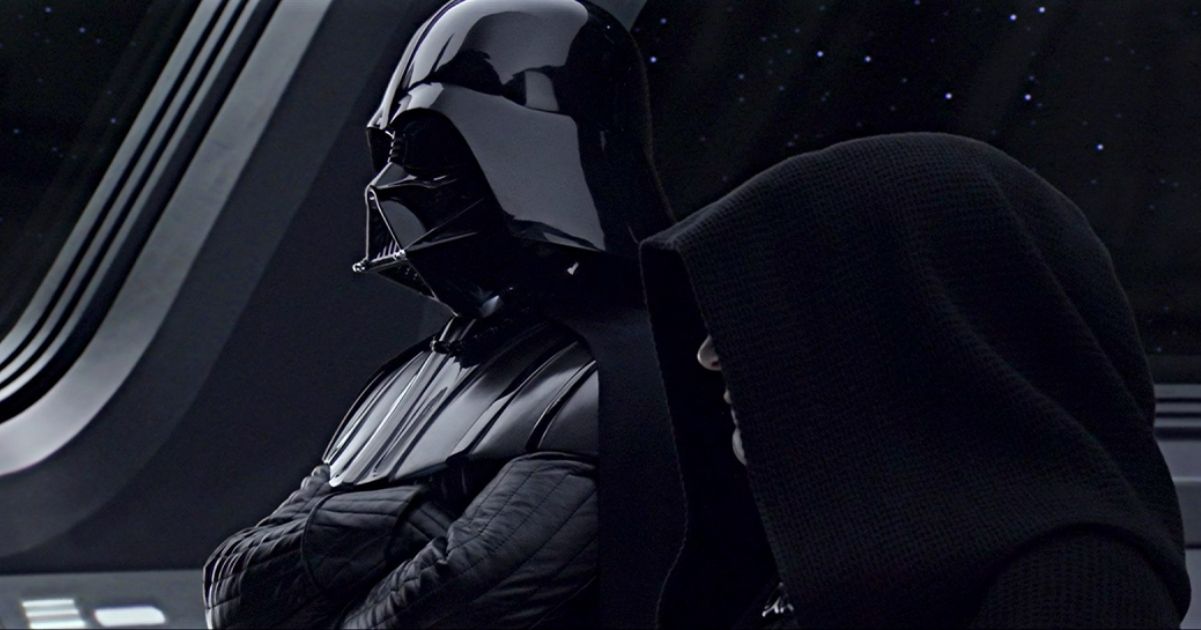 Hayden Christensen is known for playing one of the strongest Jedi and most evil villains of all time. Anakin Skywalker and Darth Vader. Yes, people forget he played Darth Vader in the third installment of the prequel Star Wars series known as Revenge of the Sith (2005). The film tells the story of adult Anakin Skywalker and his journey to the Dark Side of the Force after being turned by Emperor Palpatine (Ian McDiarmid). The movie is one of the most electric chapters of the entire saga.
Again, he was the one who also suited up as Darth Vader even though the great James Earl Jones voiced the character. Bodybuilder David Prowse portrayed the character of Vader in the original Star Wars series with Jones voicing him. Christensen took over the role after Anakin Skywalker turned evil. He also returned as Vader in the Disney+ series Obi-Wan Kenobi(2022).
8
Frank Morgan
The Wizard of Oz (1939)
nMGM"">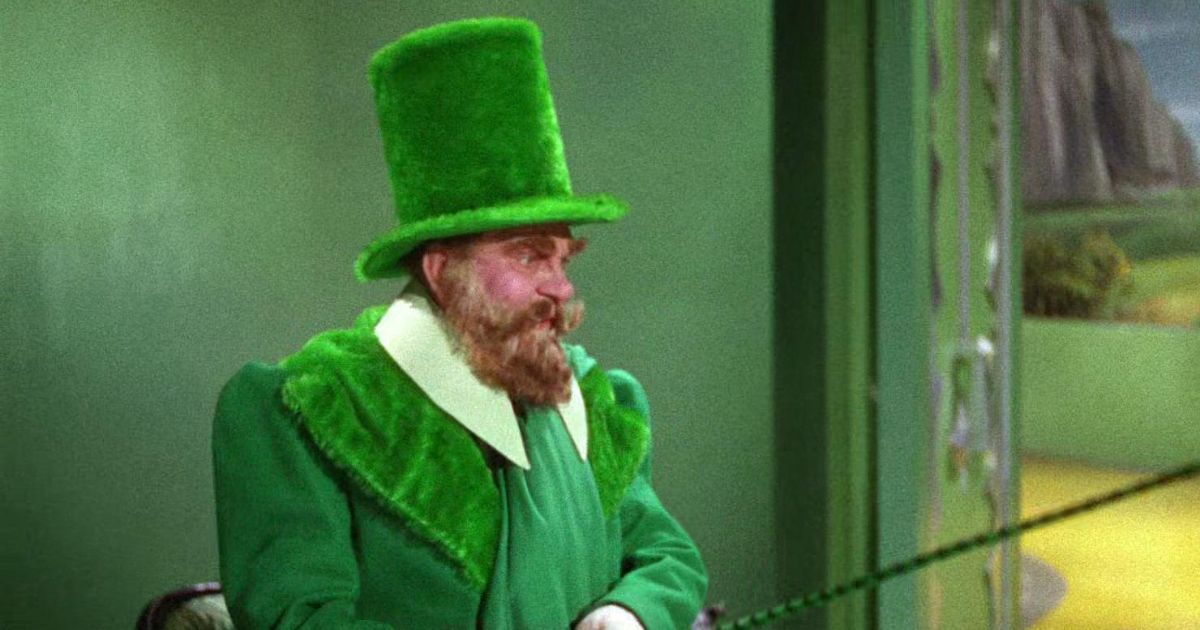 Frank Morgan's work in one of the most historic films of all time The Wizard of Oz (1939) should be talked about more. Firstly, the film tells the tale of innocent Kansas girl Dorothy Gale being whisked away in a twister to the magical land of Oz. To get home, she must travel to the Emerald City to find the Wizard of Oz, who can help her. However, she, along with her three friends; a scarecrow, a tin man, and a cowardly lion, must stay away from the Wicked Witch of the West, who is out to get Dorothy's red slippers.
Frank Morgan plays the role of five different characters in the film. He portrays the wizard, a fortune-teller from Kansas, a carriage driver in the Emerald City, an Emerald City Guard, and the Emerald City Gatekeeper. It is one of the most historic overall acting jobs of all time.
7
Peter Sellers
Dr. Strangelove or: How I Learned to Stop Worrying and Love the Bomb (1964)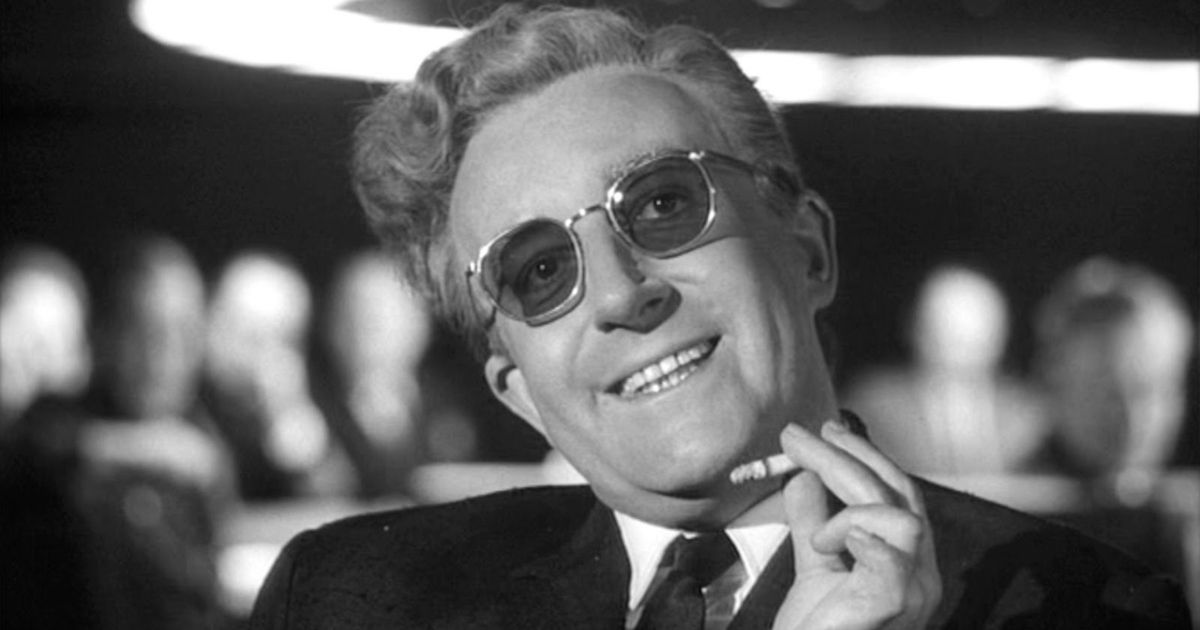 Peter Sellers was a talented and versatile comedic actor who could effortlessly slip in and out of different characters using a variety of guises and accents. It's not surprising, then, that in movies he was keen to play multiple roles, like in 1959's The Mouse That Reared in which he starred as three entirely different characters. He's probably most notable though for his playing of multiple parts in 1964's Dr. Strangelove.
Widely recognized as one of the greatest comedy movies of all time and ranking among many critics' favorite films, Dr. Strangelove is a biting political satire looking at the fear of a nuclear conflict between the Soviet Union and the United States during the Cold War. In it, Sellers plays the President of the United States, a British RAF exchange officer, and the titular Dr. Strangelove, the wheelchair-using nuclear war expert and former Nazi.
Related: 8 Actors Who Played Characters Beyond Their Age Range
6
Lindsay Lohan (& Hayley Mills)
The Parent Trap (1998)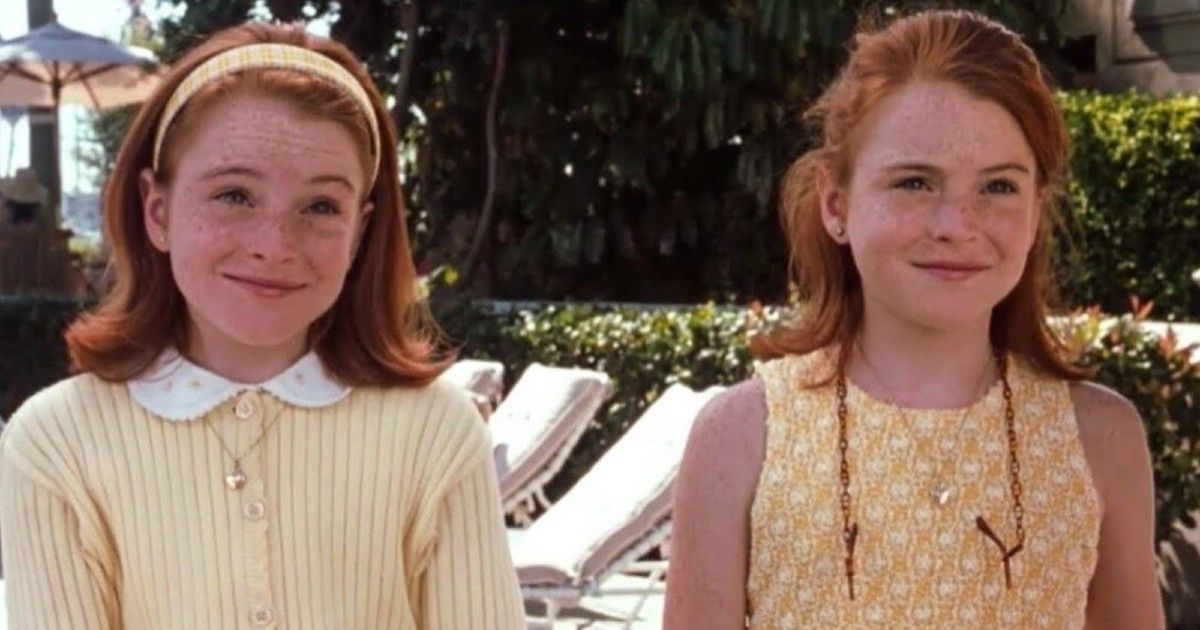 These two have been categorized together as they essentially played the same role (or roles), just 37 years apart. In 1961, a young Hayley Mills was taken on by Disney to play a pair of identical twins who, having no prior knowledge or recollection of each other's existence, meet by chance at a summer camp. Upon learning their parents divorced and separated the pair, they agreed to work together to reunite them.
Praised for her performance and with the movie becoming a critical and financial hit, Disney decided to remake the film in 1998, this time opting to use a young Lindsay Lohan to play the dual role of the twins. Despite a questionable British accent put on by Lohan when portraying a certain twin, to ensure any doubt as to who she's meant to be is evaded, the movie was once again a commercial and critical hit and transformed Lohan into an overnight sensation.
5
Robin Williams
Mrs. Doubtfire (1993)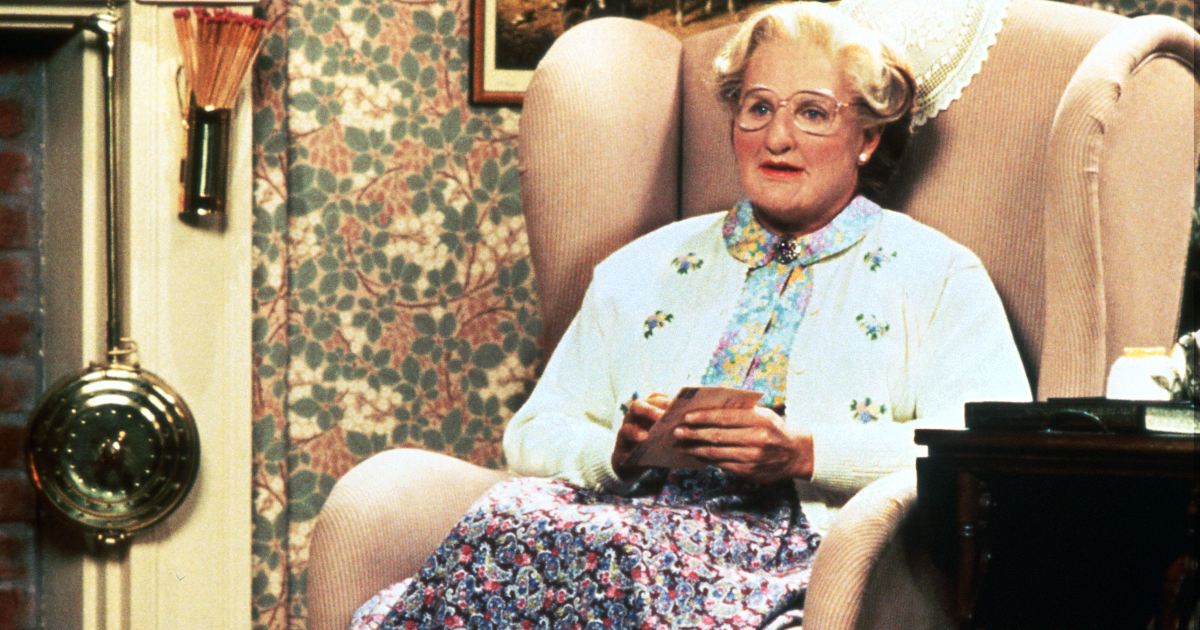 A Robin Williams classic, Mrs. Doubtfire (1993) showcases Williams as Daniel Hillard, a divorced father and actor who has no access to his kids. After learning that his ex-wife is looking for a housekeeper, he decides to impersonate and dress up as a British nanny named Euphegenia Doubtfire. Daniel puts on a costume and a prosthetic face to make himself look like an old woman.
Despite nearly losing the kids over this, Daniel's ex-wife grants him partial custody of the kids realizing life was better with him in the picture. Williams' portrayal of both Daniel and Mrs. Doubtfire helped further the notion that he was one of the funniest comedic actors of all time. He won the Golden Globe for "Best Actor in a Motion Picture – Musical or Comedy".
4
Michael J. Fox
Back to the Future Part III (1990)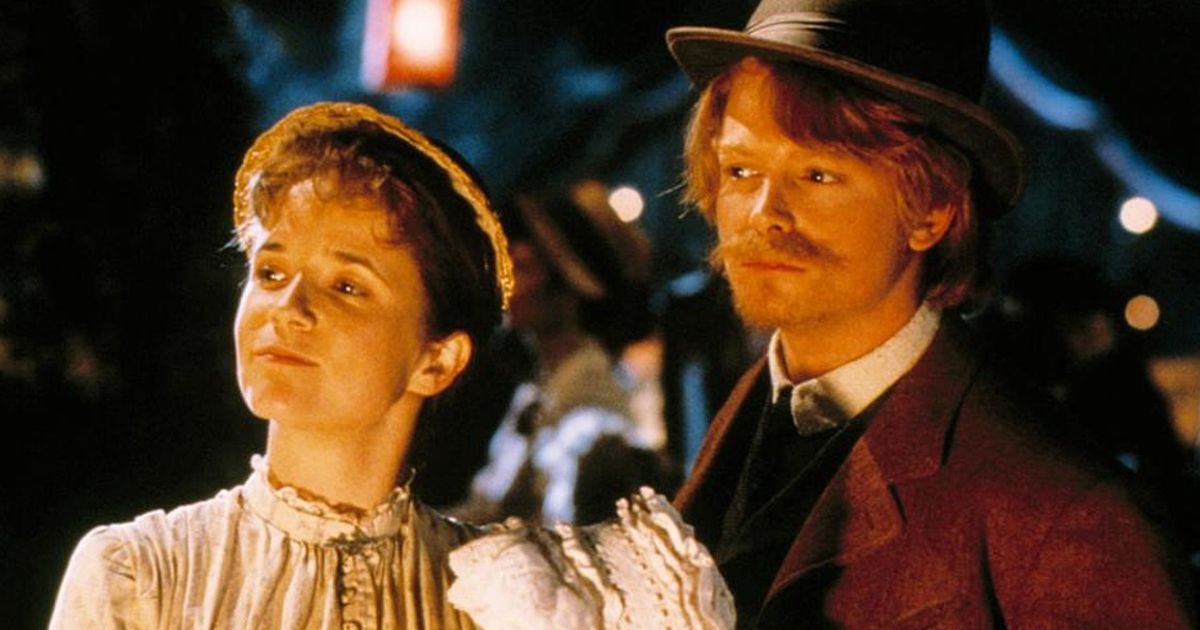 In the '80s, Michael J. Fox was at the top of his game and the iconic comedy movie trilogy, Back to the Future, had become his crowning achievement. The series follows the adventures of Marty McFly (played by Fox) and his scientist companion Doc Brown (played by Christopher Lloyd) as they travel back and forth through time in their scientifically converted DeLorean. In a stroke of comic genius and to ensure an apparent family resemblance, Fox was cast as his future son and daughter.
This bit was repeated in the third movie when Fox appears as a cowboy family descendant named Seamus McFly. It's also worth mentioning that, similarly, supporting actor Thomas F. Wilson did a grand job at portraying different members of antagonist Biff's family members in alternate time frames of history.
3
Mike Myers
The Austin Powers Franchise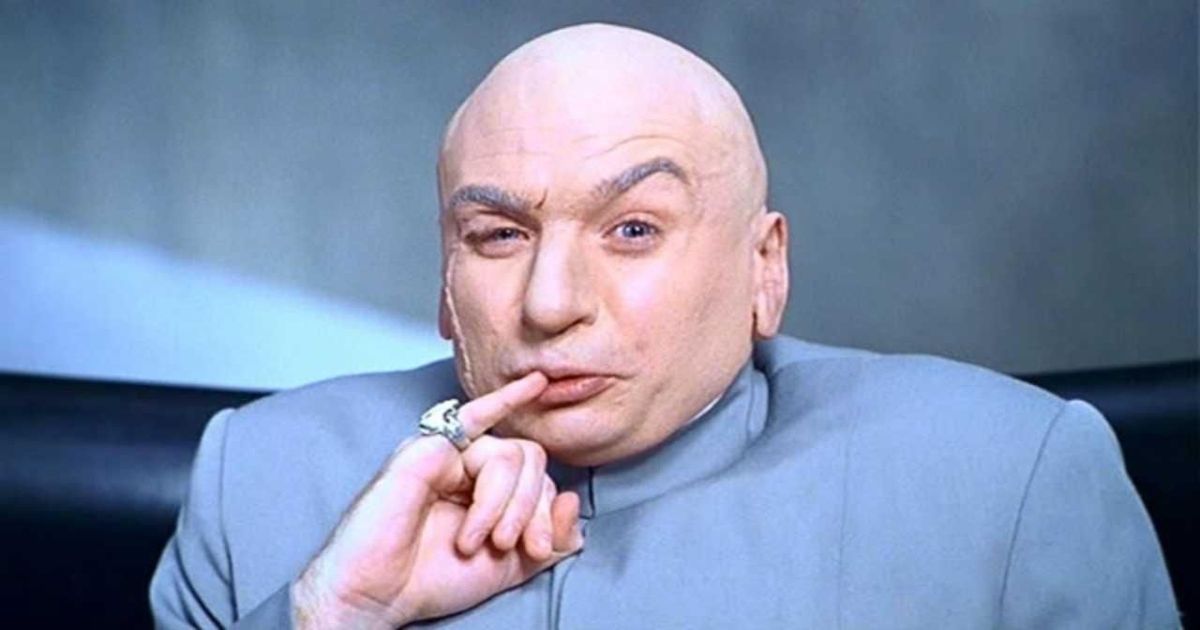 Canadian comedian Mike Myers made his name on Saturday Night Live, where he became famous for coming up with some of the most outlandish and memorable characters in the show's history including Coffee Talk hostess Linda Richman, 'Handsome Actor' Lank Thompson, and, of course, Wayne Campbell who went on to become a cult hero thanks to his reprisal in the Wayne's World movies.
It makes perfect sense, then, that Myers would want to showcase his talent for playing multiple characters in his feature films, and this is perfectly exemplified in the Austin Powers franchise. By the third entry, Austin Powers in Goldmember, he was playing the titular British super spy, his arch nemesis Dr. Evil as well as an obese Scotsman named Fat Bastard and the Dutch supervillain Goldmember, each looking and sounding completely different. If you're a fan of Myers and his multiple personalities, it's worth checking out his off-the-wall new comedy series The Pentaverate in which he appears as many different characters.
2
Tom Hanks
The Polar Express (2004)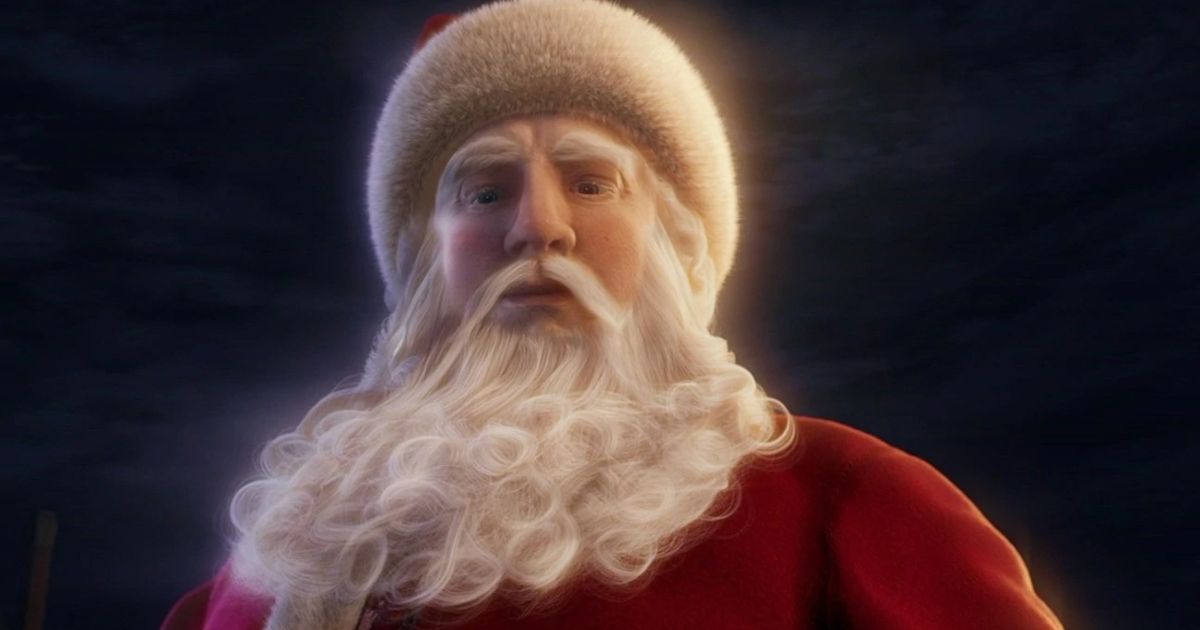 Tom Hanks is one of the greatest actors of all time. That cannot be debated. The Polar Express (2004) is a film that certainly showcases that. The film depicts a boy who lacks belief in the story of Christmas. On Christmas Eve, he steps on a magical train that takes him on the adventure of a lifetime in one night to the North Pole.
Despite it being an animated film, Hanks demonstrates his legendary voice acting as he voices the role of five different characters. He voices the narrator (hero boy as an adult), the hero boy's father, Santa, the hobo on the train, and the Scrooge puppet. Also known for playing Woody in Toy Story, Hanks proves with this movie that he is one of the best voice actors of our time.
1
Eddie Murphy
The Nutty Professor (1998)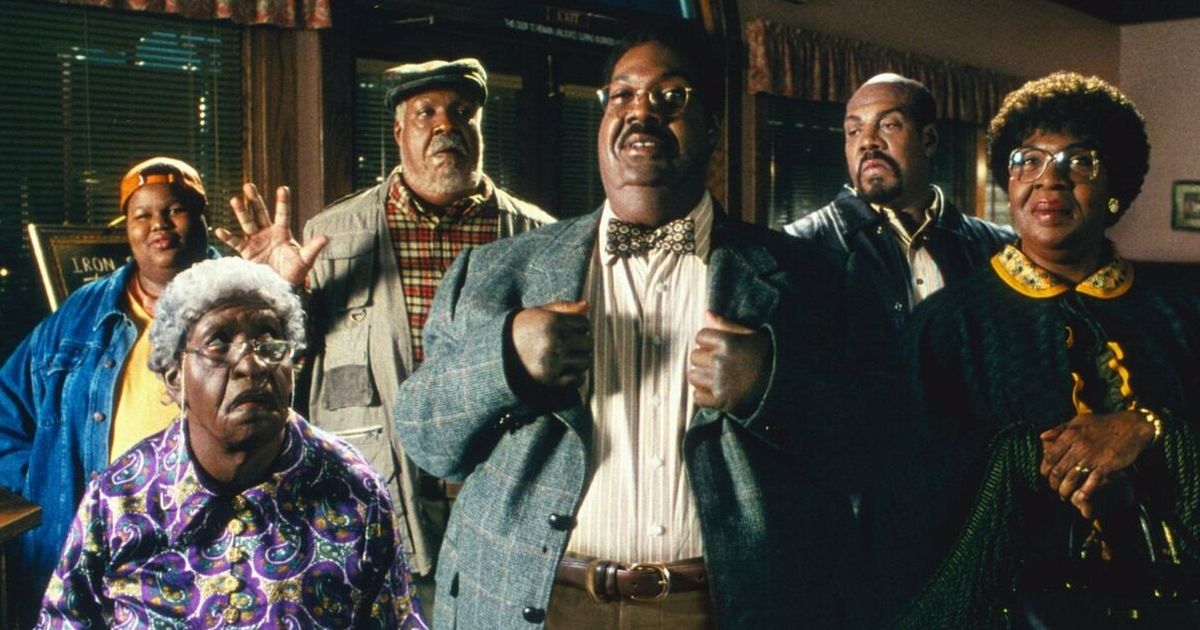 When it comes to playing multiple roles in the same movie, Eddie Murphy is the godfather. Starting way back in 1988 in the comedy masterpiece Coming to America, Murphy donned a heap of make-up and prosthetics to play four separate characters of varying nationalities, and you'd be easily forgiven if these elaborate guises had you fooled. Murphy's knack for character transformation continued throughout the 90s during which he played multiple characters in Wes Craven's Vampire In Brooklyn and famously in 1998's Nutty Professor. This time, again using extensive prosthetics and makeup, he played a total of seven characters.
Not only did he play the obese Professor Klum and his alter ego Buddy Love, but he pretty much played the professor's entire family, which makes for hilarious viewing during one particular family meal scene. Murphy reprised all seven characters for the film's sequel, but unfortunately, lacking its predecessor's originality, the film wasn't such a hit. Murphy played two brothers in the underrated Bowfinger and a married couple in the critically panned Norbit. After a string of critical and commercial duds, Murphy once again got into his multiple costumes for the long-awaited Coming to America sequel, where he reprises his several roles, once again winning over audiences and critics alike.