Hulu's collection has expanded significantly in recent months, particularly in foreign movies and TV shows. While many titles leave monthly, some stay for years, and the arrival of Korean dramas and films has provided Hulu viewers with a new reason to renew their subscriptions every month.
Many people seem to have no access to Korean-language-focused streaming platforms such as Rakuten Viki, and not all Netflix titles are available in all regions. Even while Hulu does not have as extensive a repertoire, it is continuously attempting to bring more South Korean content. Fans of Korean films or television dramas will be pleased to know that Hulu offers a good variety of content.
Updated on September 13, 2023, by Soniya Hinduja: This article has been updated with additional content to keep the discussion fresh and relevant with even more information and new entries.
23
Melancholia (2021)
Drama
In the wealthy suburban enclave of the country is Ahseong High School, which is a renowned private institution but also the core mecca for corruption and scandals. Stuck in the chaos of the rich is Ji Yoon-soo (Im Soo-jung), a mathematics teacher who is passionate about her job but her life changes when she meets Baek Seung-yoo (Lee Do-hyun). As a brilliant but neglected student, Seung-yoo immediately catches the attention of Yoon-soo.
The former's troubled past and the latter's kindness collide in what can only be called the most wholesome moments on television. But when Yoon-soo is called out for having an inappropriate relationship with a student, the two-part ways only to meet again four years later. Together, they hatch a plan to uncover the school's dirty politics. Melancholia is a family drama that peels back layers on high society, mental health, and relationships in a poetic way.
22
Call It Love (2023)
Drama
nHulu"">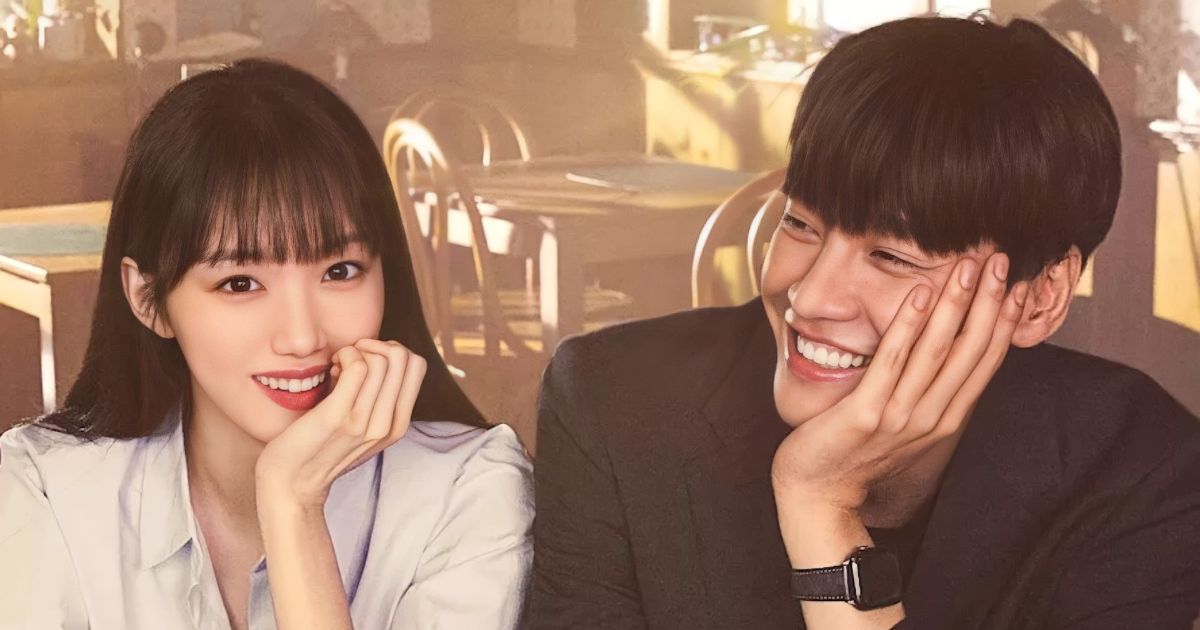 Weightlifting Fairy Kim Bok-Joo's Lee Sung-kyung and Pinnochio's Kim Young-kwang star as the main leads in this romantic melodrama with a touch of revenge. Kicked around by life's many brutalities, Sim Woo Joo is a simple woman who finds herself lost after her father's death. Before she can even grieve properly, her father's mistress kicks her out of their home, leaving her lost and broken. She teams up with the woman's son, who is a lonely man himself, and together they decide to plot a revenge scheme against her.
Lacking any gimmicks yet resonating profoundly with its tender moments of humanity, Call It Love is a smooth-sailing, naturalistic K-drama that fans will love to grow. Moreover, watching the two characters fall for each other is as charming as ever.
21
Blade of the Immortal (2017)
Movie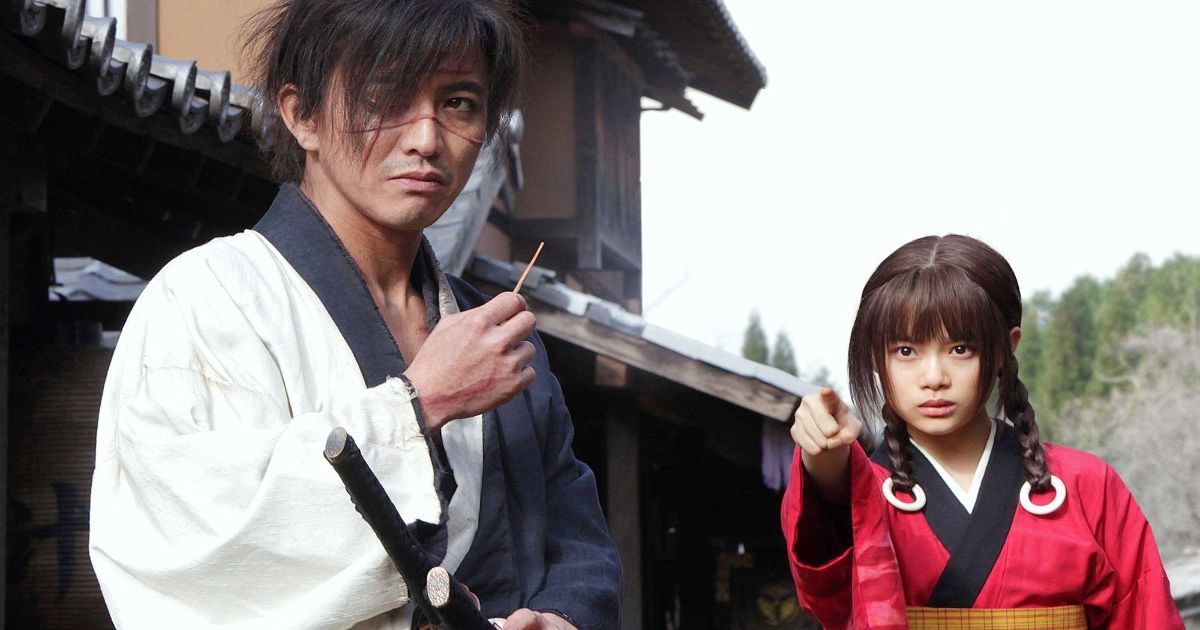 The Korean film industry has a history of having created some of the most thrilling samurai action films. Enriched with slick fights and an engrossing storyline, Blade of the Immortal is an incredible film directed by Takashi Miike and starring Takuya Kimura and Hana Sugisaki. It follows Manji, a skilled swordsman who is cursed with immortality by an 800-year-old witch, right when he's counting his final breaths.
Haunted by the visuals of his sister's death, he forms an unlikely bond with Rin Asano, a young woman with her losses to avenge. Filmed across stunning Asian locales and brimming with visceral action scenes, this manga adaptation does one hundred percent justice to the source material. The movie infuses the fight scenes with a fresh and feminine perspective, which is always a delight to watch in the action genre.
20
Adamas (2022)
Drama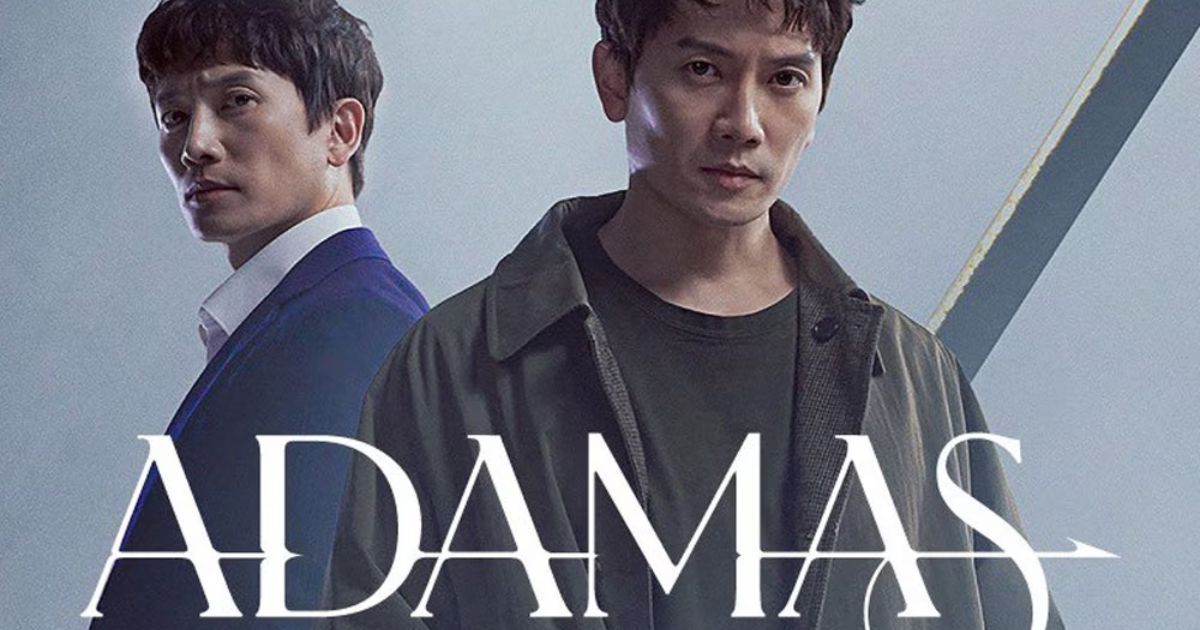 Character backstories play a huge part in making a Korean drama more successful and emotionally resonant. Adamas is one such show where the protagonists are twin brothers troubled by the death of their father from 22 years ago. Woo Shin is a best-selling author and his niche is writing mystery novels, whereas Soo Hyun is a public prosecutor always embroiled in one crime case or another.
Given their professions, it isn't hard for them to try and find the real culprit but first, they must get their hands on Adamas, a diamond arrow that will lead them to darker secrets and long-buried truths. Infusing cop thriller cliches with sensitive characters, the show weaves a touching mystery that addresses how fragile life is.
19
Dr. Romantic (2016)
Drama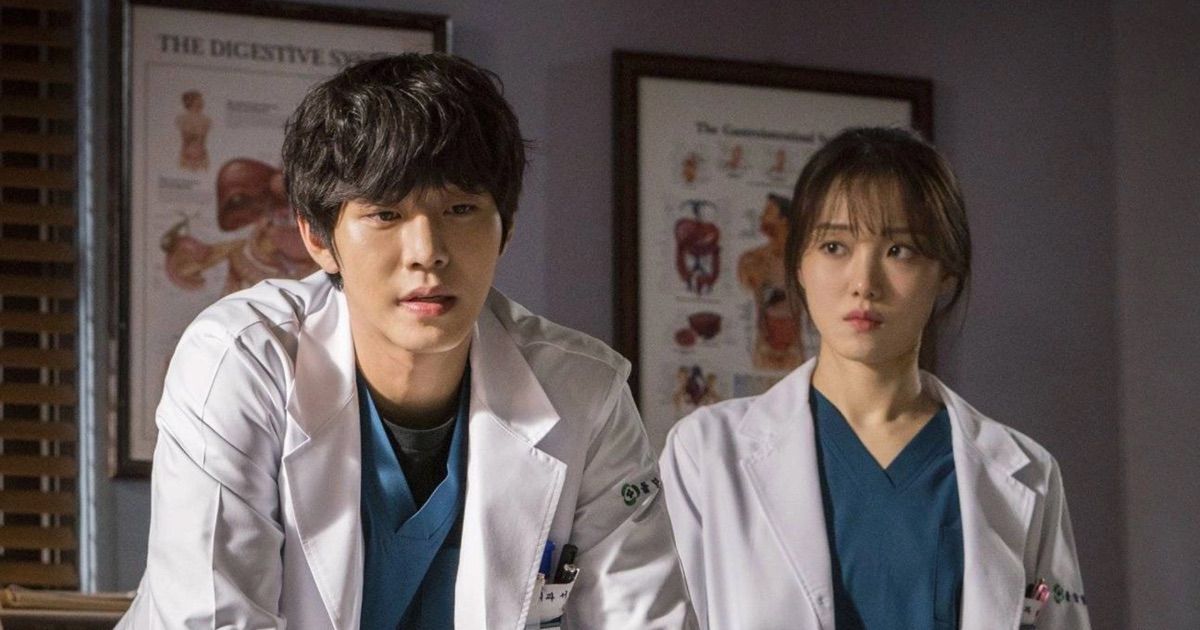 Consisting of three unrelated seasons, which isn't very common in the K-drama landscape, Dr. Romantic is a heartwarming medical drama. Idealist yet quirky in nature, the titular character of the show, known popularly as "Hand of God," has found a decent amount of fame as a professional surgeon. But now he wishes for nothing more than to move to a small Korean town and serve at a rural community hospital and teach other doctors about good healthcare, while also confronting the bureaucracy that hampers patient care in his neighborhood.
Chaotic yet feel-good, the show depicts the hardships faced and victories won in the lives of staff dedicated to saving lives day and night. Led by the charming Ahn Hyo-seop and a talented cast that includes Lee Sung-kyung and Yoo Yeon-seok, Dr. Romantic speaks universally to the audience with its witty stories.
Related: 13 Saddest Movies on Hulu to Watch Right Now
18
First Responders (2022)
Drama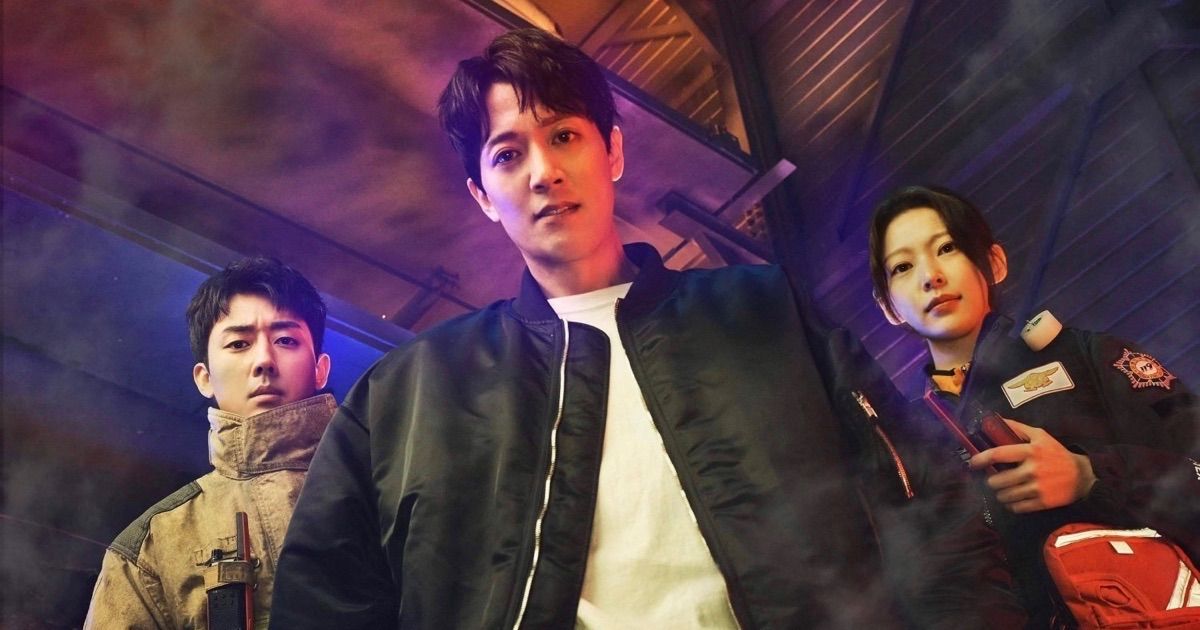 While Hospital Playlist left fans heartbroken and uplifted at the same time, The First Responders came to their rescue (literally) by delivering the same amount of heartwarming drama and a little bit of action to go with it. The series follows three excellent first responders who work together to eliminate crime and heal souls. Jin Ho-Gae (Kim Rae-Won) is a detective. He is a simple introverted man with no social life, but when he's solving cases, he puts his remarkable knowledge to use earnestly.
Bong Do-Jin (Son Ho-Jun) is a firefighter, and as the job demands, he is fearless and kind-hearted, jumping into a calamity headfirst and saving the lives of those in crisis. The third member of this team is Song Seol (Gong Seung-Yeon), a paramedic who not only binds the other two together but extends her warmth and care to everyone she meets. The best part about the series is watching them grow with each challenge, and you cannot help but root for and fall for them.
17
Moving (2023)
Drama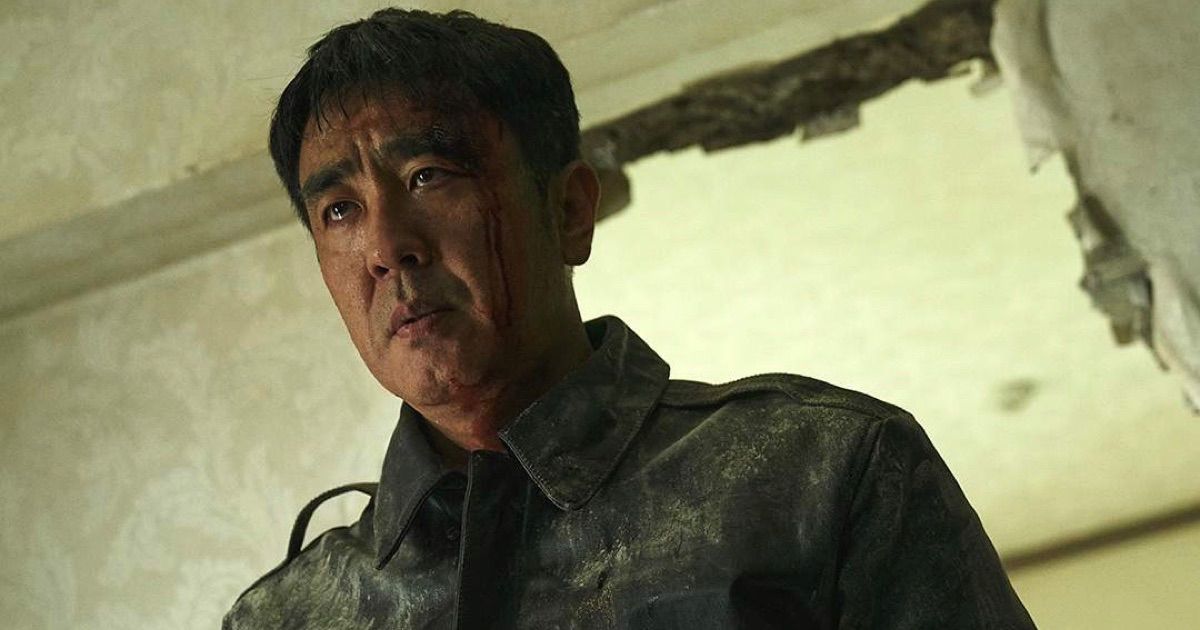 A fairly recent entry in the massive Korean drama database available on streaming services, Moving is an incredibly creative series that blends the action and fantasy genres. In the center of it all are Kim Bong-Seok, Jang Hui-Soo, and Lee Gang-Hoon, who go to the same high school. On the outside, they look like normal kids. But they carry a great legacy within them. Like their parents, who run an intelligence agency, they possess supernatural abilities like unmatched speed, the power to heal from bullet wounds, and super strength.
As students, they try their best to blend in while the elders make sure they're protected from the evil and hungry outside world. Director Park In-jae perfectly captures the vulnerabilities of his strong characters, showing a whole new level of emotion and humanity. Moreover, the unique camera work and superb special effects also elevate the show to a binge-worthy standard.
16
Broker (2022)
Movie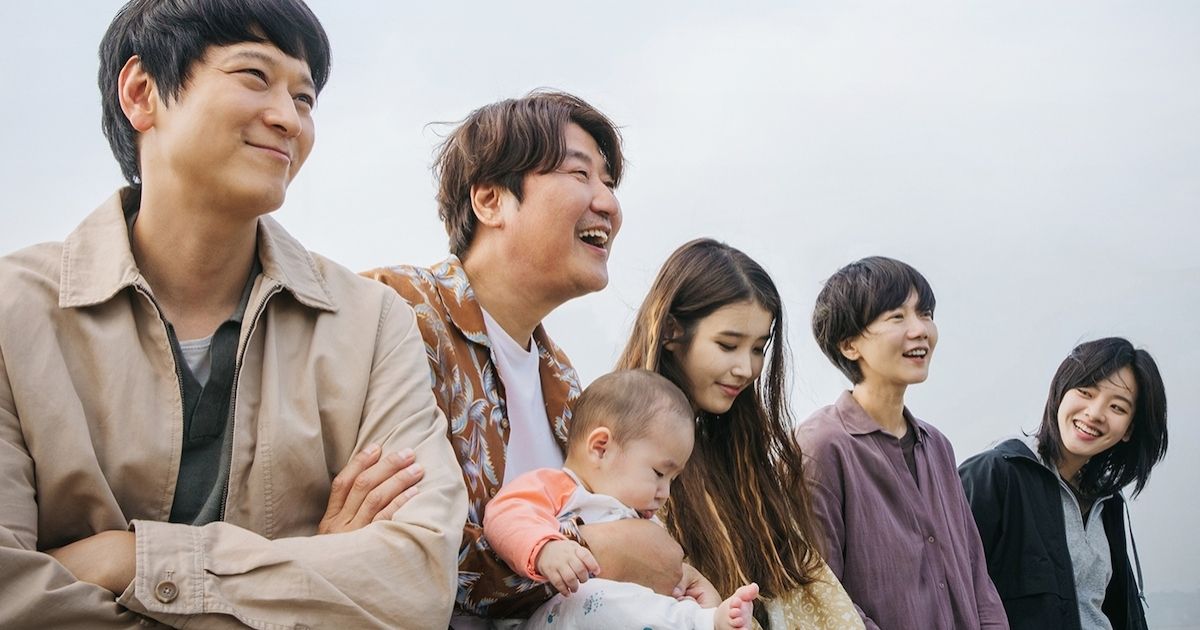 The celebrated director of Our Little Sister and Shoplifters, Hirokazu Kore-eda, brought another mesmerizing and heart-rending movie in 2022. Broker is a film that will have you pondering the meaning of family in a whole new light. It centers around a woman who is reconsidering raising her newborn baby. When she learns of a scheme, she leaves her baby in a "baby box" where children can be anonymously surrendered. Parasite's Song Kang-ho works as a "broker," illegally selling these infants. Their latest "package" is a young girl named So-young, played by IU.
As they set out to find her a home, the brokers begin to view her and care for her as their own. Despite tackling the serious subject of child trafficking, director Kore-eda skillfully steers the film toward family with the help of its unlikely characters. With tender moments and touching dialogues, this unconventional story will leave you wondering what is right and what is wrong.
15
Revenant (2023)
Drama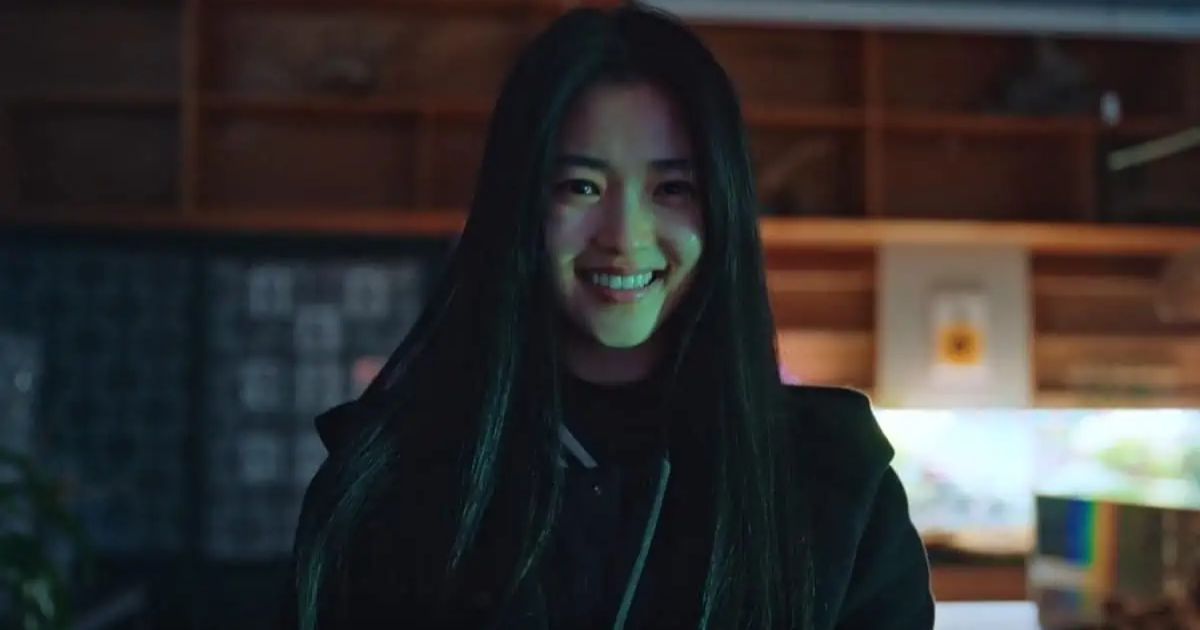 Twenty-Five Twenty-One's Kim Tae-ri and It's Okay To Not Be Okay's Oh Jung-se star in this supernatural thriller series. In a world where humans and demons have co-existed for decades, Gu San-Yeong is a student possessed by one of these demons. Yeom Hae-Sang is an exorcist who can see the demon stuck to Gu San-Yeong, who turns out to be the same demon that killed his mother when he was a child.
Together, they set out to uncover the truth about a decade-long string of deaths occurring around them related to five mysterious objects. The series plunges deep into the morally gray territory of good and bad. As darker secrets come to light, a chilling atmosphere sets in, gripping your soul and attention. The ensemble cast delivers brilliant performances and the narrative stays put throughout. As a revenge Western, Revenant may seem dark to many viewers who are used to feel-good K-dramas.
14
Hunt (2022)
Movie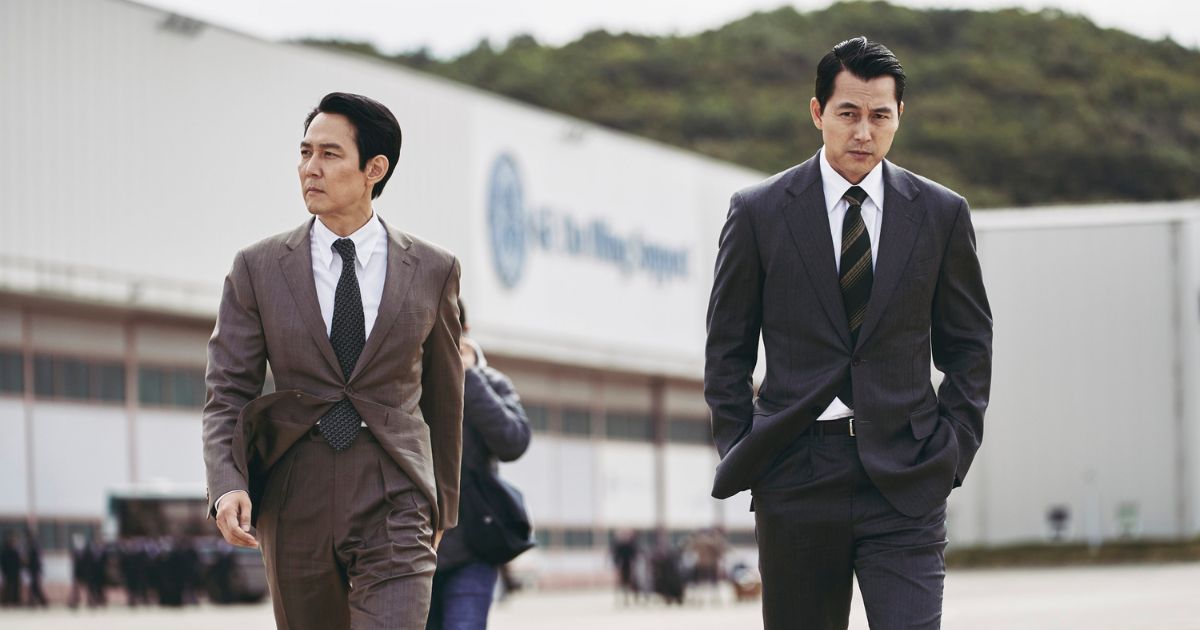 With a start that is as exhilarating and satisfying as the end, Hunt becomes one of the greatest Korean action movies of recent times. Also faring well at the box office, the movie is the fourth-highest-grossing Korean film of 2022. As for the story, it is set in 1980 after the brutal murder of President Park. In such a situation, North Korea finds itself as a powerful party, readying itself for a future invasion so it sends an infiltrator into the country.
Park Pyong-Ho and Kim Jung-Do are two senior officers of the Korean Spy Agency, and they have made it their mission to find this mole who goes by the name of Donglim. Well-choreographed in its action and raising the bar for suspense at every turn, the movie brings you plot twists that you never see coming. A perfect edge-of-your-seat thriller from the mind of director Lee Jung-jae, Hunt is a must-watch.
Related: 10 Complex Thrillers That Are Highly Rewatchable
13
What's Wrong with Secretary Kim (2018)
Drama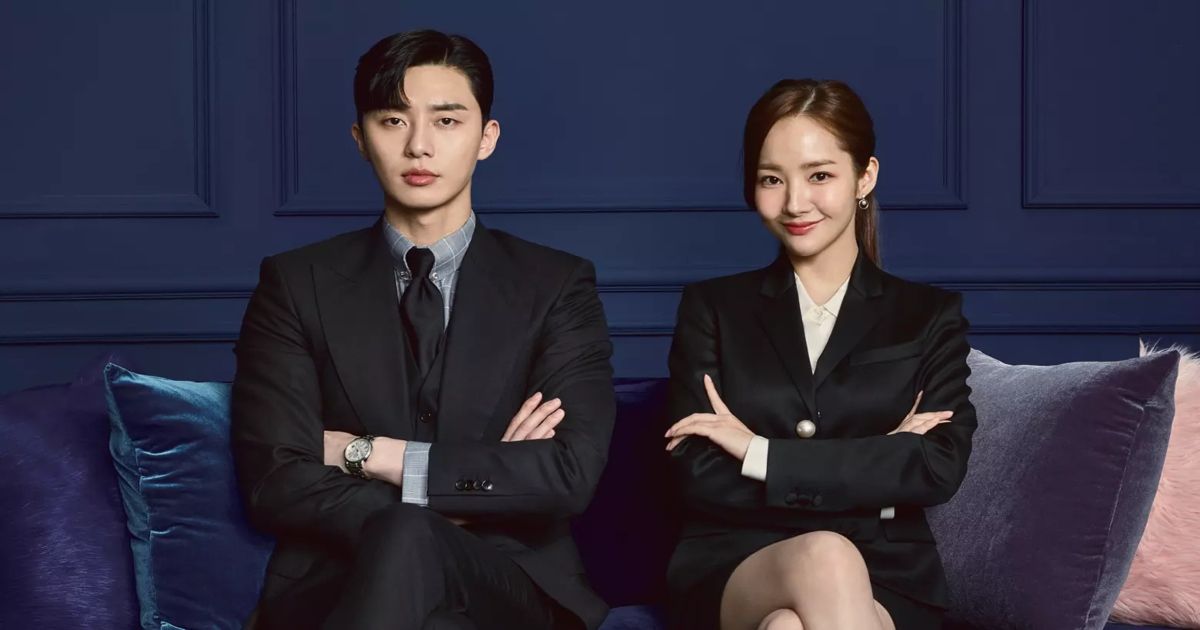 The popular rom-com What's Wrong with Secretary Kim follows the story of Lee Young-joon, vice president of a large corporation. He is knowledgeable, successful, and exceptionally narcissistic. Lee Young-joon relied heavily on his secretary, Kim Mi-so, for nine years, as she is incredibly efficient at her job. However, everything changes when Mi-so decides to resign from her secretary position.
Throughout the series, the viewers witness the development of Young-joon and Mi-soo's relationship, filled with comedic and heartwarming moments. The chemistry between the lead actors, well-written dialogues, and character growth are some of the key elements that contribute to the Korean drama's popularity and appeal.
12
Shadow Detective (2022)
Drama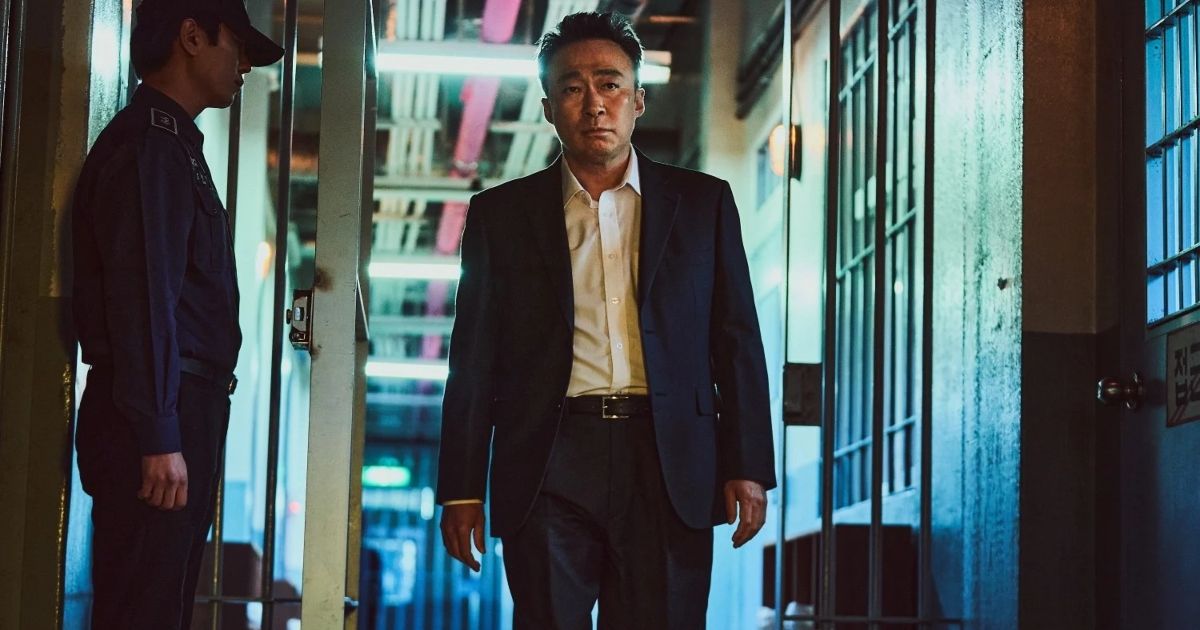 Shadow Detective follows Kim Taek-rok, a seasoned detective preparing for retirement. He receives alarming calls from someone confessing to killing his colleague. As suspicions arise, Squad Chief Kook Jin-han investigates Taek-rok but eventually believes in his innocence. Together with movie-like detectives Lee Sung-a and Son Kyung-chan, they strive to uncover the mysterious caller's identity.
This gripping South Korean crime thriller boasts a profound script, a dedicated cast, and skilled camerawork, immersing the audience with its intense and three-dimensional storytelling. Shadow Detective takes fans on a thrilling journey, skillfully navigating through suspense and intrigue that led to a successful sequel season.
11
While You Were Sleeping (2017)
Drama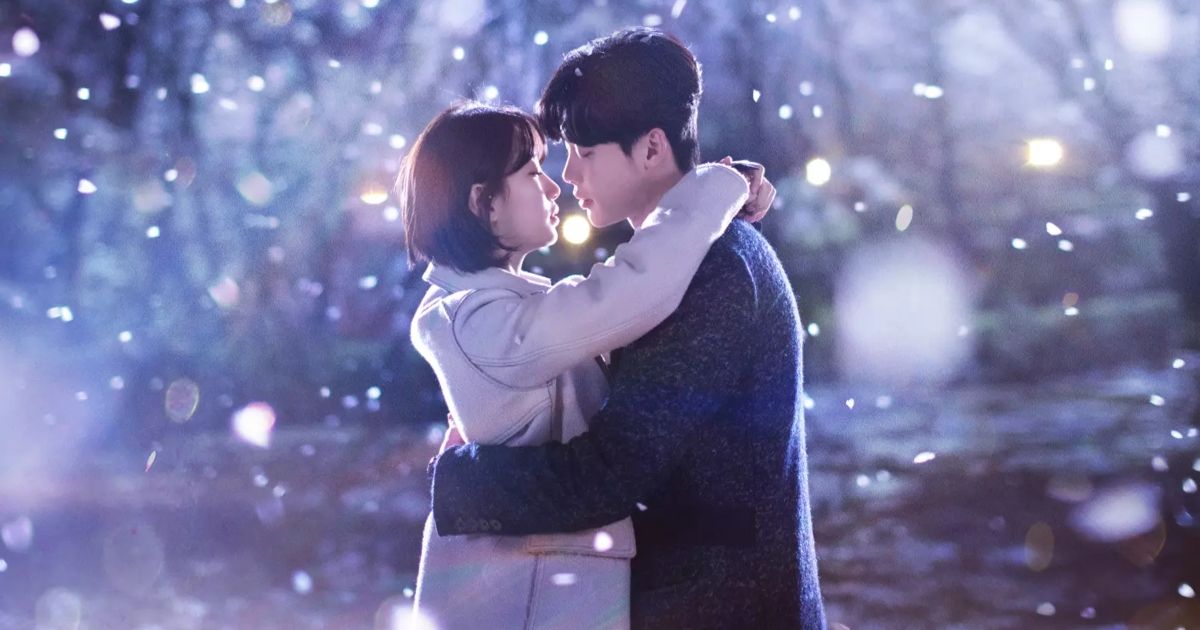 While You Were Sleeping weaves an intricate tale of fate and the power of dreams. Three young individuals discover they possess the unique ability to foresee future events while they sleep. Nam Hong-joo is a woman with premonitory dreams while Jung Jae-chan is a prosecutor with a strong sense of justice. Their paths collide when they both have a shared dream about a tragic event.
As the plot unfolds, the characters grapple with the moral dilemmas of their extraordinary gifts. They are faced with the challenge of deciding whether they should act on their visions and try to alter the future or not. This drama skillfully combines elements of romance and fantasy. It takes the audience on an emotional journey filled with suspense, heartache, and hope.
10
Big Mouth (2022)
Drama
nMBC TV"">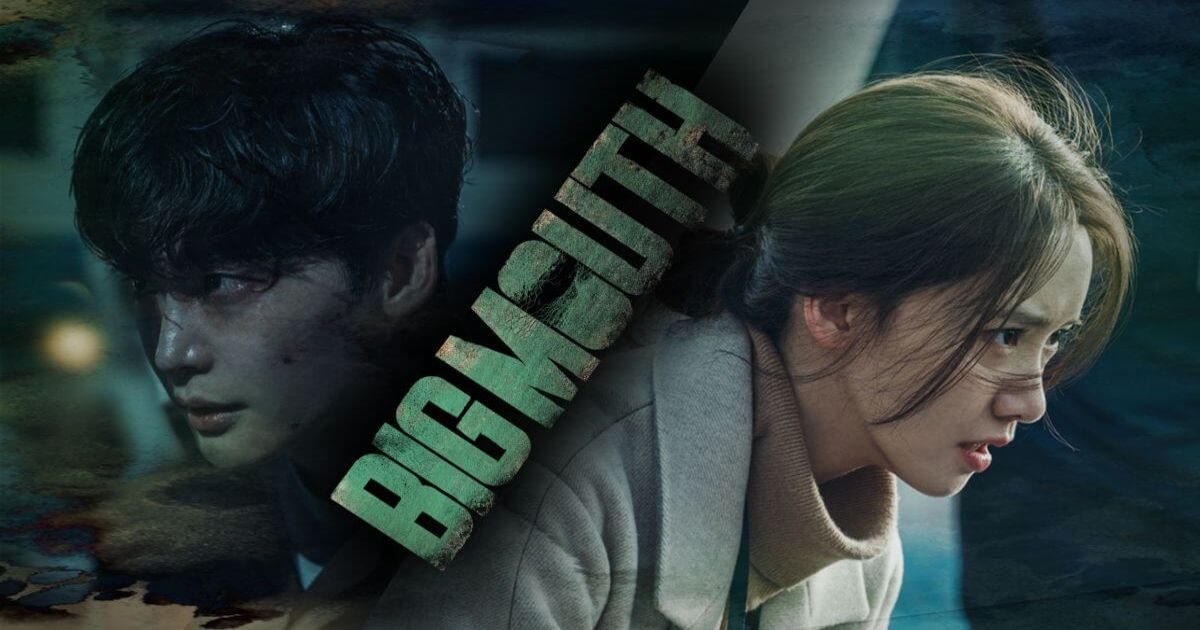 Big Mouth is a mystery crime drama with a hint of comedy, featuring Park Chang-ho, a talkative lawyer with a mere 10% winning rate. Mistaken as the genius swindler Big Mouse during a murder case, he faces life-threatening consequences.
His wife Go Mi-ho, a wise and brave nurse who supported his legal career, sets out to clear his name. This series adeptly tackles class politics and incarceration issues, revealing a compelling story with captivating lead actors. With engaging twists and thrilling moments, Big Mouth keeps viewers hooked until the end.
9
May It Please The Court (2022)
Drama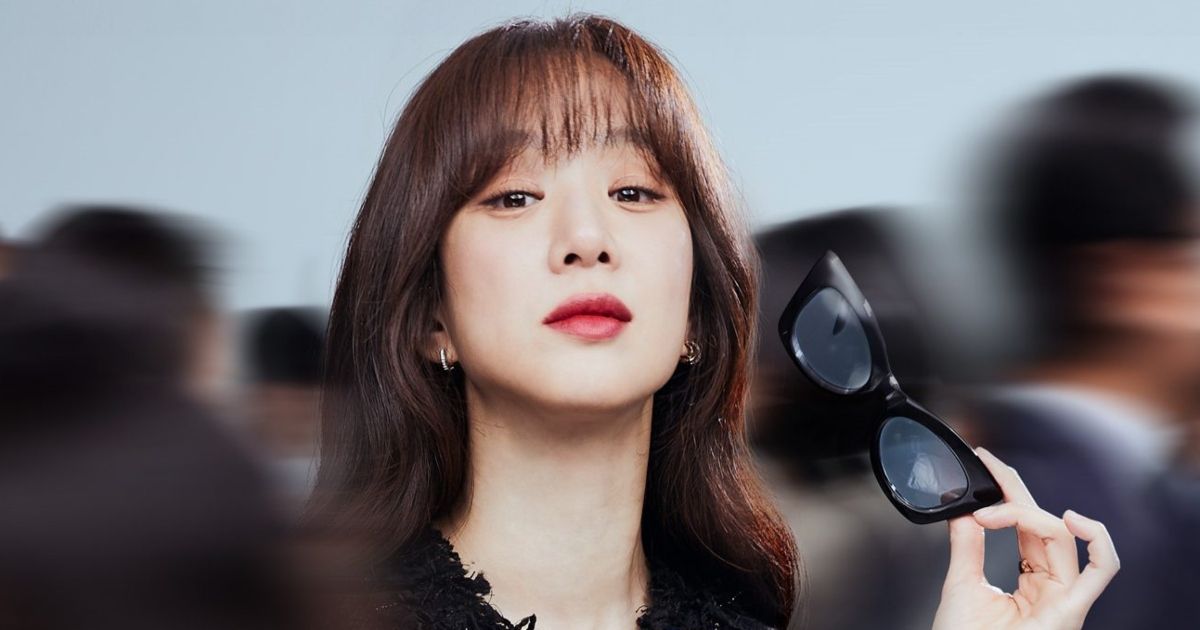 No Chak-hee, an ambitious attorney at a law firm, faces a setback when a case jeopardizes her promotion in May It Please The Court. She decides to become a public defender instead and starts sharing an office with Jwa Si-baek, a talented but mysterious fellow defender.
While No Chak-hee and Jwa Si-baek don't get along, they team up to solve a serial murder case involving wealthy elderly victims. The gripping mystery keeps viewers guessing about the killer's true identity. The blend of dark themes, class confrontations, humor, and a touch of romance makes May It Please The Court a top-notch legal series.
Related: Best Korean Dramas and Movies on Netflix to Watch Right Now
8
Descendants of the Sun (2016)
Drama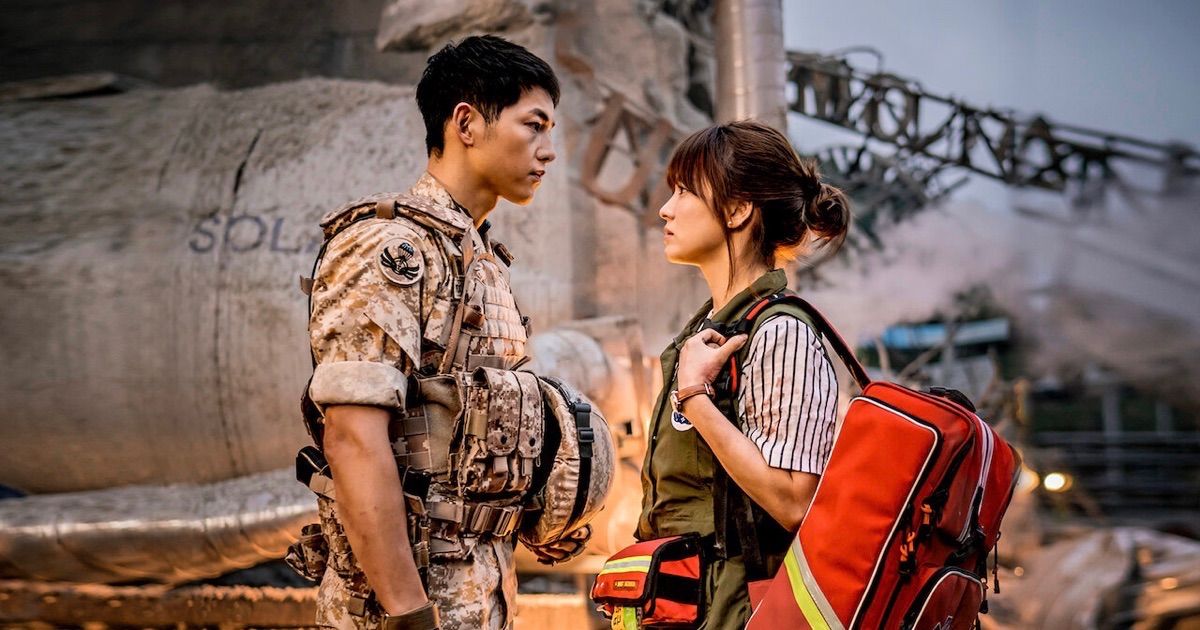 Descendants of the Sun is a gateway drama for many romance enthusiasts since it avoids many tropes in the genre. Yet it still delivers a powerful performance from the main leads. While it does have a few sappy sequences, when combined with a patriotic action theme, it offers the golden combination any K-drama fan could wish for.
The drama follows special forces officer Yoo Shi Jin (Song Joong-ki), and surgeon Kang Mo Yeon (Song Hye Kyo). They meet unexpectedly after an encounter with a gang in the nearest hospital. Unfortunately, due to Shi Jin's untimely army drafts, the couple only had a few brief encounters and were unable to spend much time together. However, time reunited them, suggesting that fate intends for them to be together despite the numerous complications.
7
I Saw the Devil (2010)
Movie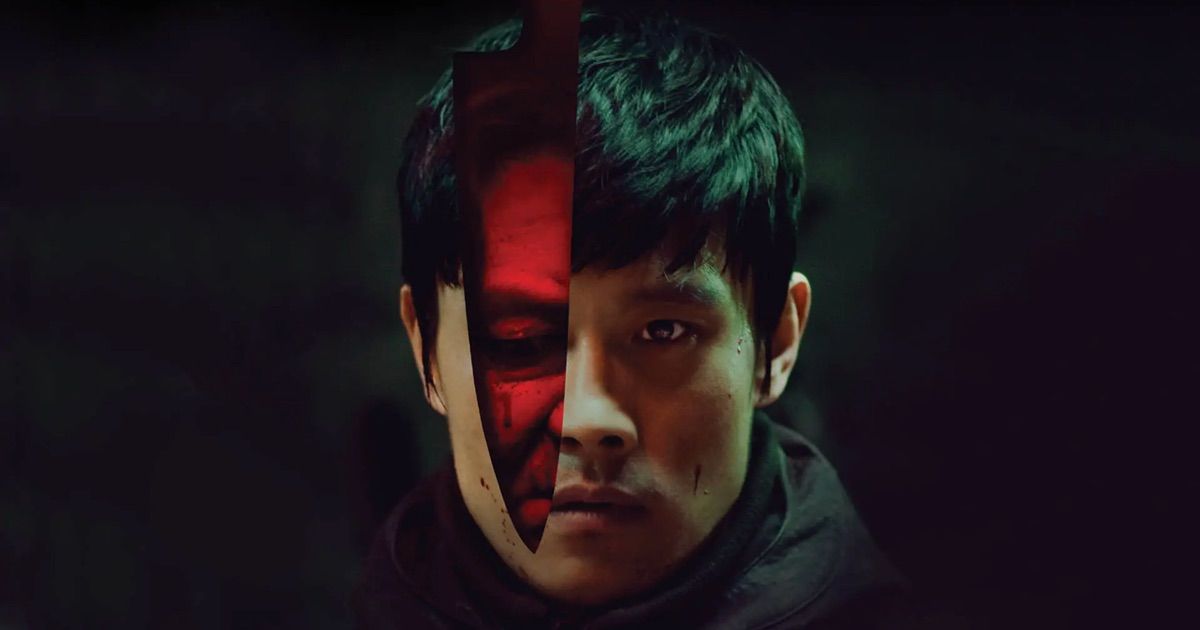 Fans won't be disappointed with most South Korean thriller films, and director Kim Jee-woon provided one of the grimmest take on the genre. 2010's I Saw the Devil is an incredibly explicit film with depictions of raw violence as it didn't hold back from showing the world through the eyes of a vicious serial killer.
The story highlights the atrocities performed by Jang Kyung-chul (Choi Min-sik), a terrifying psychopath who has committed numerous murders of men, women, and children. Authorities have been on the hunt for him for quite some time, but they haven't been able to get any closer to him. However, at some point, he targets the daughter of a retired police chief and horrifyingly kills her. Her fiancée, Soo-hyun (Lee Byung-hun), also a secret agent, learns about the killer and vows vengeance, even if it means turning himself into a monster.
6
Uncontrollably Fond (2016)
Drama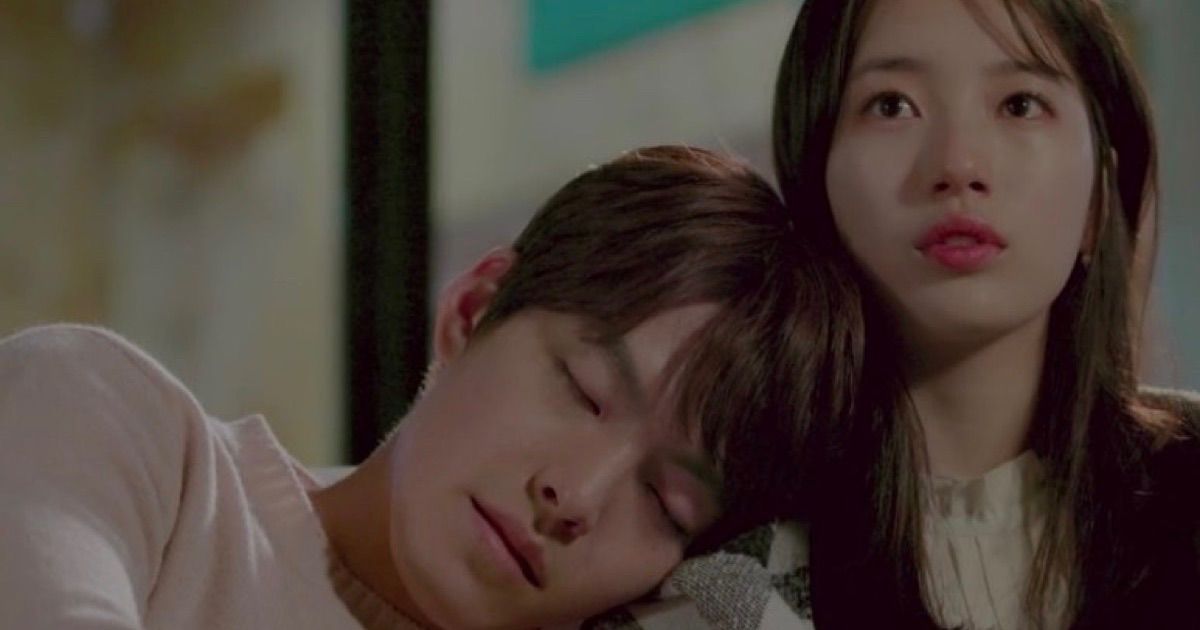 Korean dramas are notable for more than just their cheesy and passionate exchanges; they also feature strong narratives and deeply emotional consequences. Uncontrollably Fond takes a fresh look at the rom-com genre, hooking you in from the first episode and keeping you wondering as you progress through the plot. If melodramas are your thing, you'll fall head over heels for this series.
Shin Joon Young (Kim Woo Bin) and Noh Eul (Bae Suzy) were lovers in their youth, but they had to split up due to unforeseen circumstances. Years passed, and Joon Young rose to prominence as an actor and singer, while No Eul began directing and producing documentaries. When their paths intersect again, they discover that they have both changed dramatically over the years. Is it possible for these two to rekindle their relationship?
5
Connect (2022)
Drama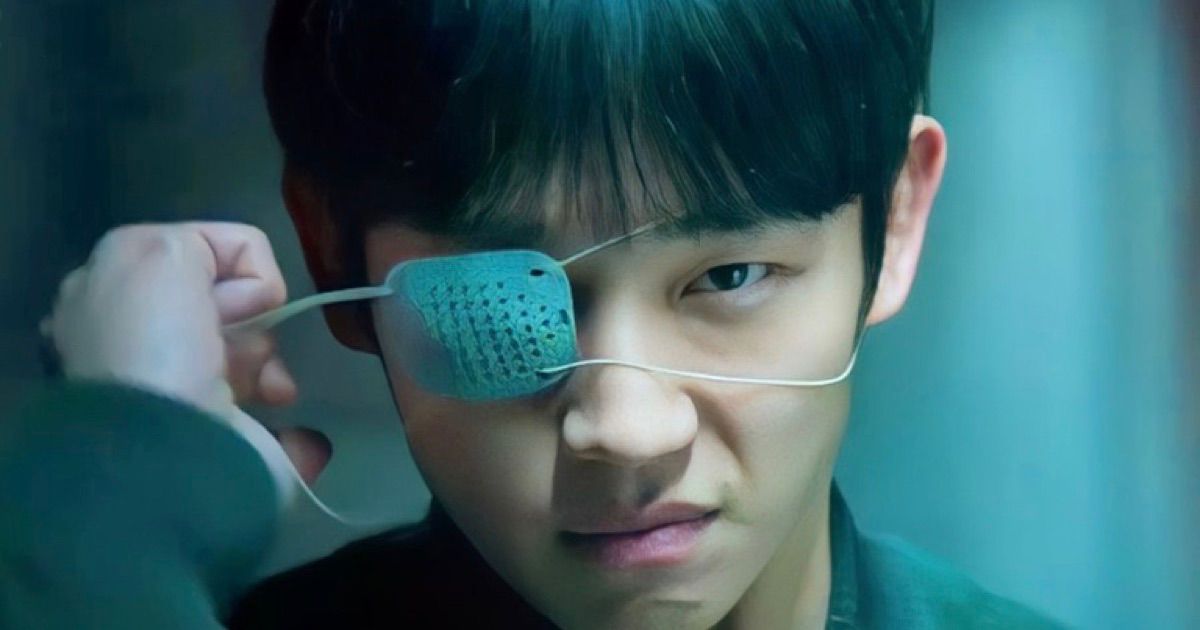 Korean dramas based on webtoons have always been popular with viewers, and Connect is no exception. When you combine that with director Takashi Miike's expertise, you get a gritty and dark Korean drama that you don't see very often. Connect takes a new road down memory lane and develops an exciting plot without pulling its punches.
The story follows Ha Dong-Soo (Jung Haein), who is, like a handful of humans in the show, born with superhuman abilities, as they can heal non-lethal wounds. Unfortunately, he gets abducted by organ traffickers and loses his eye before escaping with his life. However, his eye has been implanted in Oh Jin Seo (Go Kyung Pyo), a serial killer, and Ha Dong-Soo witnesses everything he does. Soon after, he sets out on a mission to catch the killer before he takes any more innocent lives.
4
The Host (2006)
Movie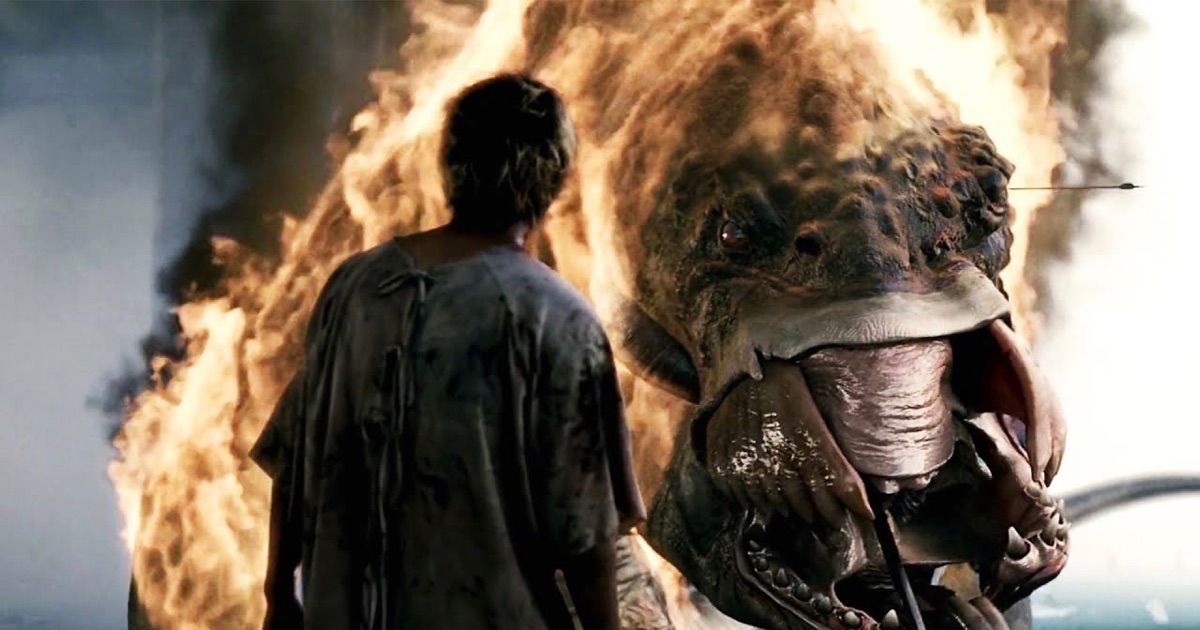 The Host is another masterwork by Bong Joon Ho, who would go on to direct Parasite. The film evokes practically every emotion in the viewer, including dread, thrill, grief, and even delight at moments. The film crams all of these feelings into the first few minutes but then diverges dramatically with a groundbreaking introduction of a creature.
The plot revolves around Gang-du, a clueless man in his 40s whose wife abandoned him years ago and who is now struggling to raise his little daughter. While he is still content with his current life owning a snack shop on the Han River's side, the abrupt appearance of a squid monster alters his life forever. When the monster snatches his daughter and vanishes, Gang-du is compelled to join forces with his unemployed brother and a sister who is on the national archery team. They work together to track down the beast, hoping the young girl will make it through.