Writer and director Taylor Sheridan has, simply put, taken over our TV screens. Paramount+'s Tulsa King starring Sylvester Stallone is gearing up for a Season 2, and the Jeremy Renner-led Mayor of Kingstown was recently renewed for Season 3. David Oyelowo's Lawmen: Bass Reeves will be an anthology series about famous lawmen throughout history. None of these shows, however, would likely be in existence if it weren't for the massive success of Taylor Sheridan's Yellowstone, the hit cable series that's also made its way to CBS. The series, led by Kevin Costner, is coming to a close with Season 5 after some behind-the-scenes drama, though Matthew McConaughey is set to lead a Yellowstone spinoff.
While it can be hard for a multi-season series to remember every plotline from its early years — especially given how long Yellowstone's episodes can run — one forgotten character stands above the rest, awaiting real justice for his absence: Dave Annable's Lee Dutton. With spinoff prequels such as 1883 and 1923 introducing so many other Duttons to add to the increasingly large family tree, it's easy to forget about Lee entirely. After all, the character isn't in the show all too much, and his siblings, Kayce (Luke Grimes), Beth (Kelly Reilly), and adoptive brother Jaime (Wes Bentley), often fight (usually each other) for Yellowstone's center stage. A humble cowboy like Lee wouldn't really fit into the cutthroat world that Taylor Sheridan created, hence why he didn't stick around. But what happened to Lee? Why did Dave Annable leave the show so abruptly? Well, the answers are simpler than you might think.
Who Is Lee Dutton on 'Yellowstone'?
If you forgot that Costner's John Dutton had a third son (well, fourth if you include Cole Hauser's Rip Wheeler, John's surrogate son), then you're not alone. Annable only played the firstborn Dutton in three episodes of Yellowstone, and in that time, his character never exactly made a real impact on anyone involved. First appearing in the extended pilot episode "Daybreak," Lee is the first in line for the Dutton throne. More than that, he's the only one of John's children who genuinely cares about the land and cattle, not just the power it buys. But, Lee's tenure on the series wasn't meant to last, nor apparently was his memory.
Near the end of "Daybreak," Lee, himself a Livestock Agent, is murdered by Robert Long (Jeremiah Bitsui) — who just so happens to be Monica Dutton's (Kelsey Asbille) brother — during a cattle dispute on the border of the Dutton Ranch and the Broken Rock Indian Reservation. As a result, Kayce (Luke Grimes) retaliates by killing his brother-in-law in self-defense, which ends up causing more issues than Lee's death did. In many ways, Lee's demise serves as the catalyst for the events of the entire series, as the Duttons go to war with all the encroaching forces on their ancestral land. Only they sort of forget about him in the process.
RELATED: Thank Goodness 'Lawmen: Bass Reeves' Isn't a 'Yellowstone' Spin-off
After his death, Annable was understandably written off the series. After all, Yellowstone isn't exactly a show where you can bring characters back from the dead. For years, his only reappearance was via a photo that cameoed in the Season 2 episode ironically titled "Resurrection Day." However, Lee did return via flashbacks to his sibling's childhood in the '90s (back when Costner's John Dutton looked more like Josh Lucas) where he was played by Kip Denton — who, aside from the episode "Blood the Boy," often went uncredited.
'Yellowstone' Forgot All About John Dutton's Firstborn Son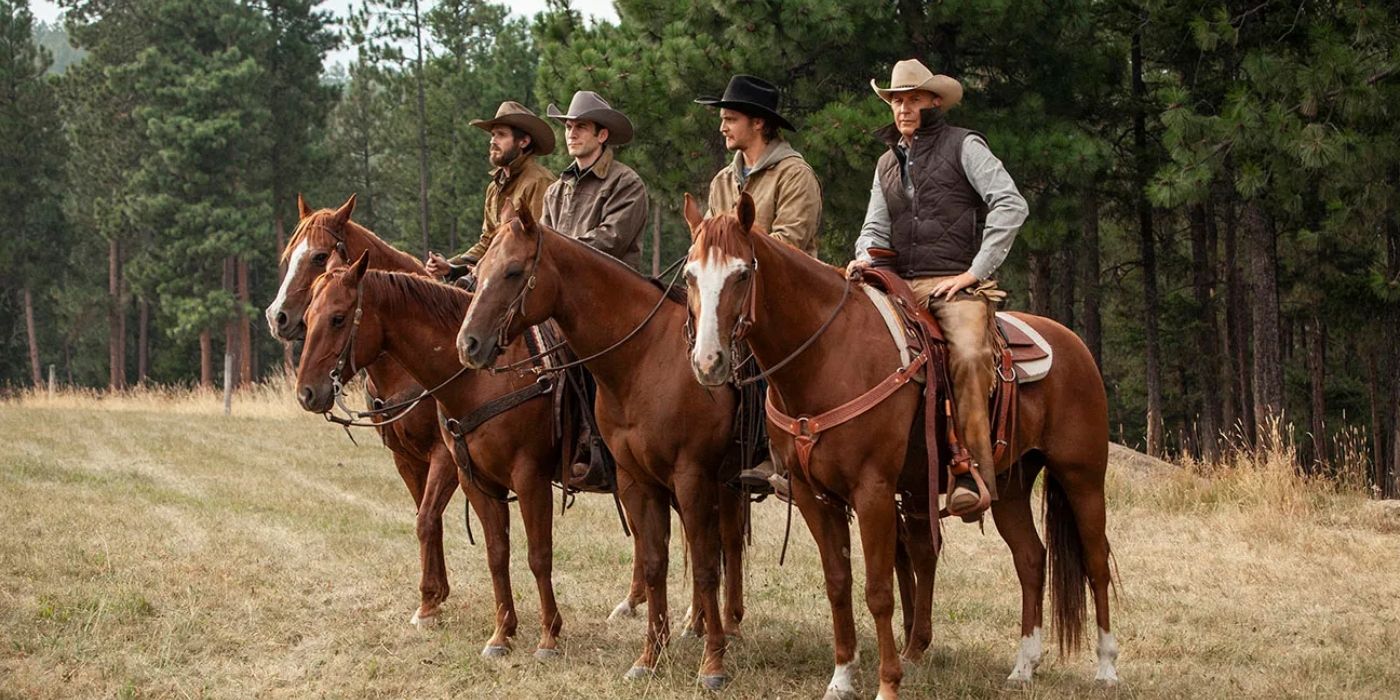 While Lee's occasional flashback appearances kept the character alive after his Season 1 demise (his pure moment with a young Kayce at the Dutton family Christmas of 1996 was a nice surprise), they're scarce and never focus on the character himself. In the present storylines, Lee's death is all but forgotten by the end of the first season, and rather than fight for the Dutton Ranch in honor of his son's memory, John Dutton does so out of some mysterious promise to his father that isn't revealed until later. By some miracle, Lee's the only Dutton child who's been murdered thus far, in spite of previous attempts on other family members' lives.
No doubt part of the reason that Lee is forgotten is that the death of a son and a brother is a hard thing to meditate on. No wonder John would rather put all his effort into preserving his land rather than grieve. But what starts as something understandable becomes something less so as time continues on. As Yellowstone continues to flashback to the Duttons' childhood, Lee is forgotten about entirely. Additionally, there are entire Dutton family photos that don't include their firstborn son at all, which we'd assume was a point of contention among the siblings if we didn't know it was clearly unintentional. More than anything, it just seems like Taylor Sheridan forgot about Lee's existence completely.
In many ways, Yellowstone developed Rip into Lee's replacement, especially in recent seasons. Not only did John gift his surrogate firstborn Lee's old cabin on the Dutton land, but John's love for his new son-in-law rivaled that of his love for his own children. Flashbacks to Rip's teenage years in Season 5 reveal that John helped hide the body of a murdered ranch hand whom Rip had killed on accident. In many ways, it's a scene that feels like a rite of passage between father and son, cementing the fact that Rip, not Lee, has likely become the rightful successor to John's cattle empire.
Lee Dutton Briefly Returns on 'Yellowstone'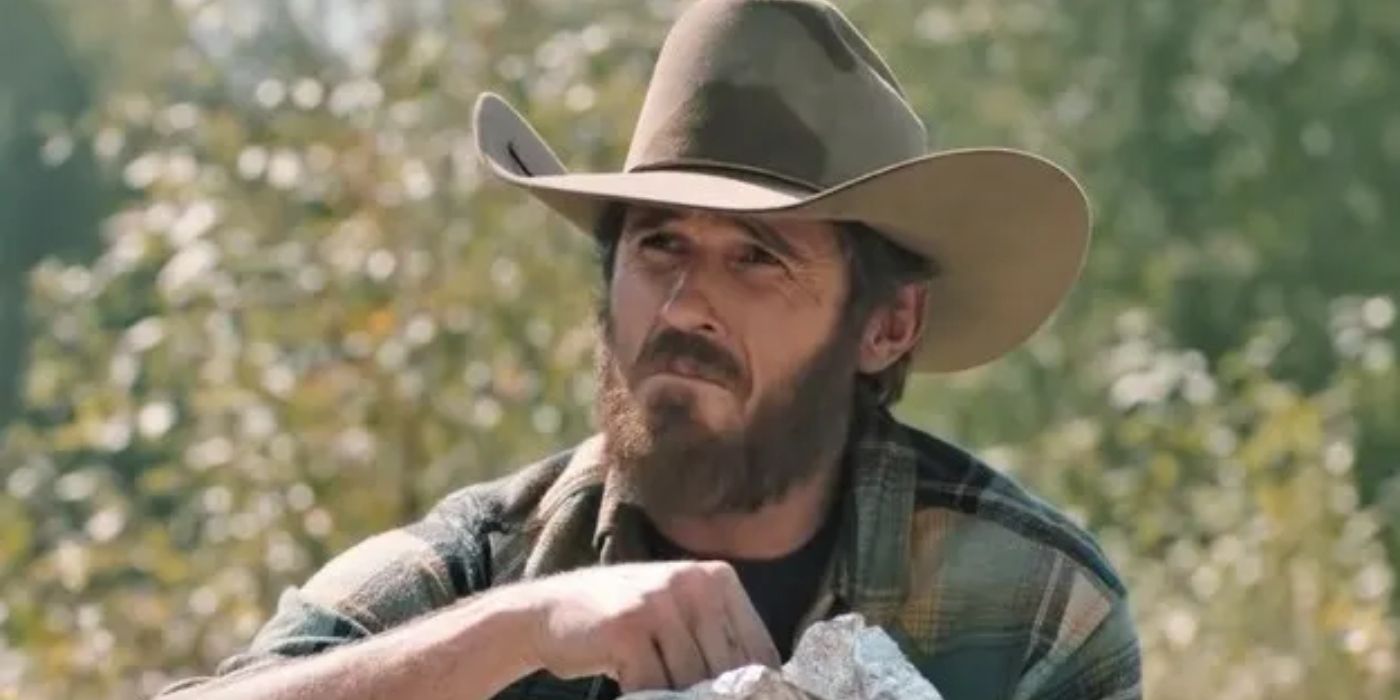 After nearly two seasons without hardly a passing mention of the lost Dutton, the final episode of Season 4, "Grass on the Streets and Weeds on the Rooftops," did what we never thought Yellowstone could do and brought Lee back from the grave. (Well, sort of.) As Kayce embarked on his vision quest ahead of Season 5, he saw a vision of his long-dead brother, one who wasn't particularly happy to see him. Not only did Lee confront Kayce about forgetting him, but his appearance in his brother's vision served more as a warning rather than a reunion.
Annable's return was a welcomed surprise for sure and brought the series full circle as Lee and Kayce looked eye-to-eye for the first time since the pilot. It's an interesting moment to consider heading into the fifth and final season, and there's always potential that it could be elaborated on in future episodes before the end. But even if it doesn't, it's nice to see Taylor Sheridan listen to the fans who called Yellowstone out on forgetting about Lee, and bring him back into the narrative.
Though it's unlikely we'll see Annable return again as Lee in the future, it was nice to see that, after years of wondering why Sheridan and company seem to have forgotten about him, Yellowstone was willing to elaborate further. After the death of John Dutton's latest grandson in Season 5, the patriarch recalls his own grief when Lee died back in the first season, explaining that he still blames himself to this day. Though it may be a while before the last batch of episodes airs, that hasn't swayed fan interest in the series, which is gearing up to end relatively soon. Even if Lee doesn't make his way back onto the Dutton Ranch, Yellowstone's ending has been years in the making.
Even After 'Yellowstone,' Dave Annable Remains a Cowboy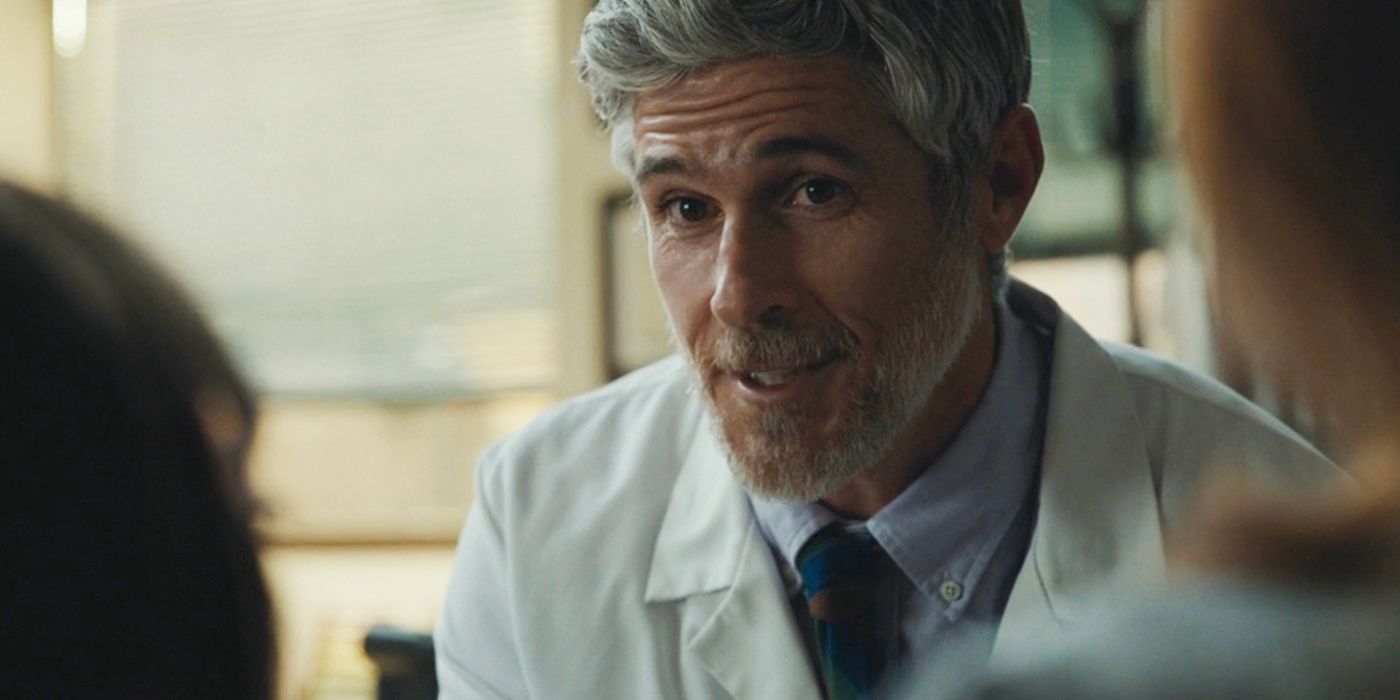 Despite being unceremoniously killed off on Yellowstone, Dave Annable has continued to play the cowboy part, or at least a wannabe cowboy, on other neo-Westerns following his short tenure as Lee Dutton. In 2021, he landed the recurring role of Dan Miller on the CW's Walker, a modern reimagining of the original Chuck Norris-helmed Walker, Texas Ranger that took more than a few cues from Yellowstone. Appearing in 12 episodes as Miller in the midst of a Hatfield & McCoy-type family squabble, Annable has carved out a real Western legacy for himself.
Alternatively, Annable reunited with Taylor Sheridan in 2023 for his new espionage thriller series Special Ops: Lioness. Slowly moving away from the Western genre, Sheridan's latest series is more akin to his work on the action thriller Without Remorse. After being killed off on Sheridan's flagship series, Annable was granted main cast status for the filmmaker's latest television spectacle. Playing Neal, the surgeon husband of Zoe Saldaña's lead character (and government agent) Joe, he's finally landed a long-term role that's brought him full circle since Yellowstone. Here's hoping we'll see Annable play a cowboy again sometime soon.
The Big Picture
Lee Dutton, played by Dave Annable, is a forgotten character on Yellowstone despite being the firstborn son of John Dutton.
Lee's death serves as the catalyst for the events of the series, but his absence and memory are often overlooked by the other characters.
Annable, despite his character's untimely demise, continues to play cowboy-type roles in other neo-Westerns, including Walker, and has reunited with Taylor Sheridan to appear in Special Ops: Lioness.