The popular coming-of-age and romance TV series based on the book trilogy of the same name by Jenny Han, The Summer I Turned Pretty, has successfully finished its second season and is on its way to the third season. The Summer I Turned Pretty Season 2 has eight episodes to tell the story of a teenage girl, Belly (Lola Tung), who is in a love triangle with two brothers, Conrad (Christopher Briney) and Jeremiah (Gavin Casalegno).
The young and pretty girl, Belly, is soon turning 16 and desires nothing more than happiness and growing up to become a gorgeous young woman. In the second season, she is reunited with the brothers, who start paying more attention to her as she has changed quite drastically. The 16-year-old girl is surrounded by the 18-year-old freshman in university, Conrad, and his brother Jeremiah.
Their sweet love story continues after season one's cliffhanger. They go through an emotional roller coaster involving growing up, changing, hellos, and goodbyes. Here are The Summer I Turned Pretty season two's best moments.
10
Conrad, Steven, and Panic Attacks
Conrad's panic attacks are worse since his mother, Susannah (Rachel Blanchard), passed away. Hearing the news of his acceptance to Stanford sends him down to another panic attack. As he struggles to breathe, Steven (Sean Kaufman) follows him to the beach and tries to help him calm down.
The moment becomes a warm and open conversation between the two when Steven opens up and tells Conrad about his fear of the ocean. Conrad reciprocates and tells him about his fear of messing up his relationship with Jeremiah again by going to Stanford. The sweet moment shows both boys' trust in each other while also touching on the taboo subject of mental health and young men.
9
Summer Heat, a Mini Victory, and a Trip Down Memory Lane
The teenagers battle with Julia (Kyra Sedgwick), Susannah's half-sister who apparently has the right over the Cousins Beach house. Julia wants to sell the house, much to the teenagers' disagreement. This is when the summer heat comes in — the air conditioner breaks down, and the house is in no condition to do an open house, not in that heat.
Everyone (but Julia) takes it as a small victory, and Belly, Taylor (Rain Spencer), Steven, Skye (Elsie Fisher), and the Fisher brothers celebrate by going to the beach. They spend the rest of the day going down memory lane, telling the newcomer Skye every funny, ridiculous, good, and bad story from their childhood. The scene shows the teenagers being teenagers — them innocently enjoying themselves amidst the very real and adult-like problems awaiting at home.
8
A Missing Boy and a Reconciliation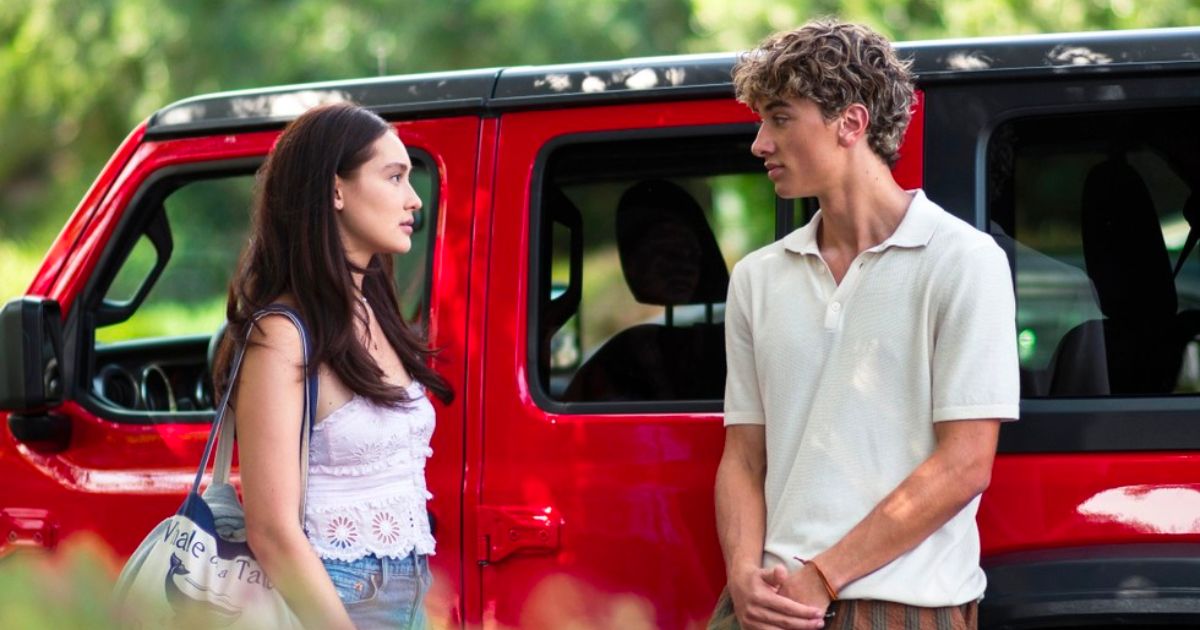 Conrad, the boy with a habit of bottling everything up and disappearing as he pleases, goes off the grid. This calls for his concerned brother Jeremiah, and Belly, to join forces and go on a trip to find him. The drive is so awkward that one prefers to scratch a wall instead of being there, and it is no surprise, considering how things are between Belly and Jeremiah.
The awkward drive comes to an abrupt stop when they get a flat tire. This sends Jeremiah over the edge, lashing out at her, telling Belly how hurt he is when he sees her and his brother kissing when he thinks he and Belly have something. Who would've thought that a flat tire finally push the young man and woman to talk about their feelings and finally reconcile.
7
Staylor and a Secret Rendezvous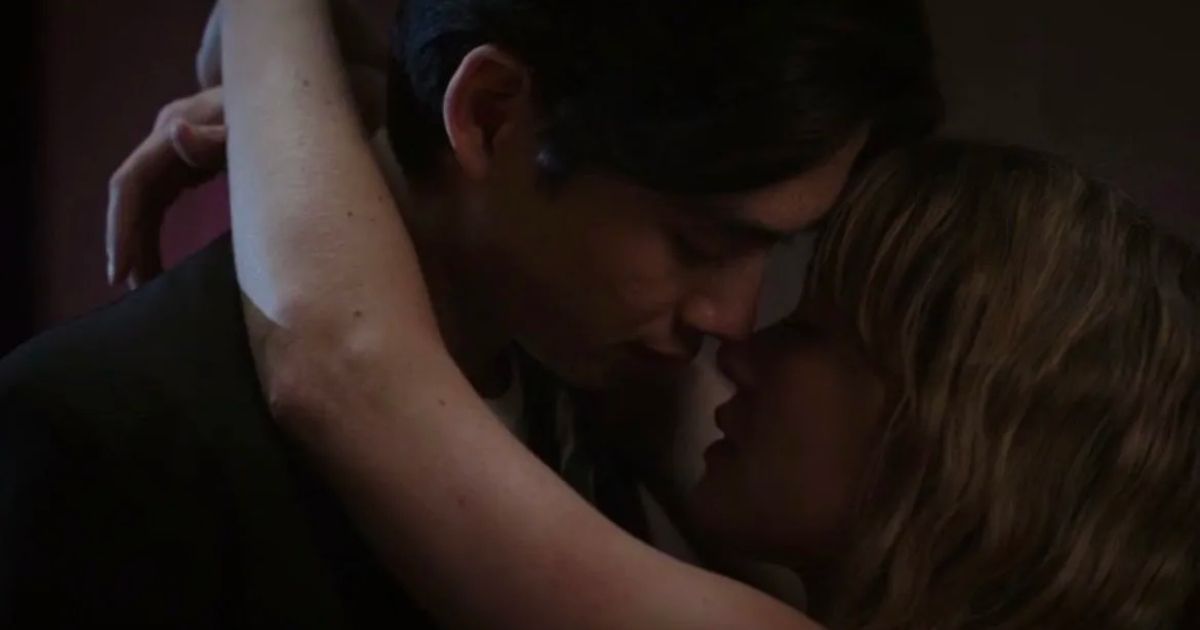 When the teens find the beach house empty, they are both devastated and confused — they have nowhere to go. Somehow, they all end up at Cameron's (David Iacono) mother's workplace, sneaking in and making a pact to stay there for the night and leave like they were never there.
Once there, they all spread and do their own things. Taylor and Steven end up in an empty ballroom, away from all their friends. They spend a sweet, warm, and innocently intimate moment together in that beautiful ballroom as Steven asks Taylor to dance with him. He even sets the music and teaches her how to dance as if they were in a real ball. The beautiful Staylor moment surely makes them fall deeper in love with each other, all for the better.
6
Truth, Dare, and Conflicted Hearts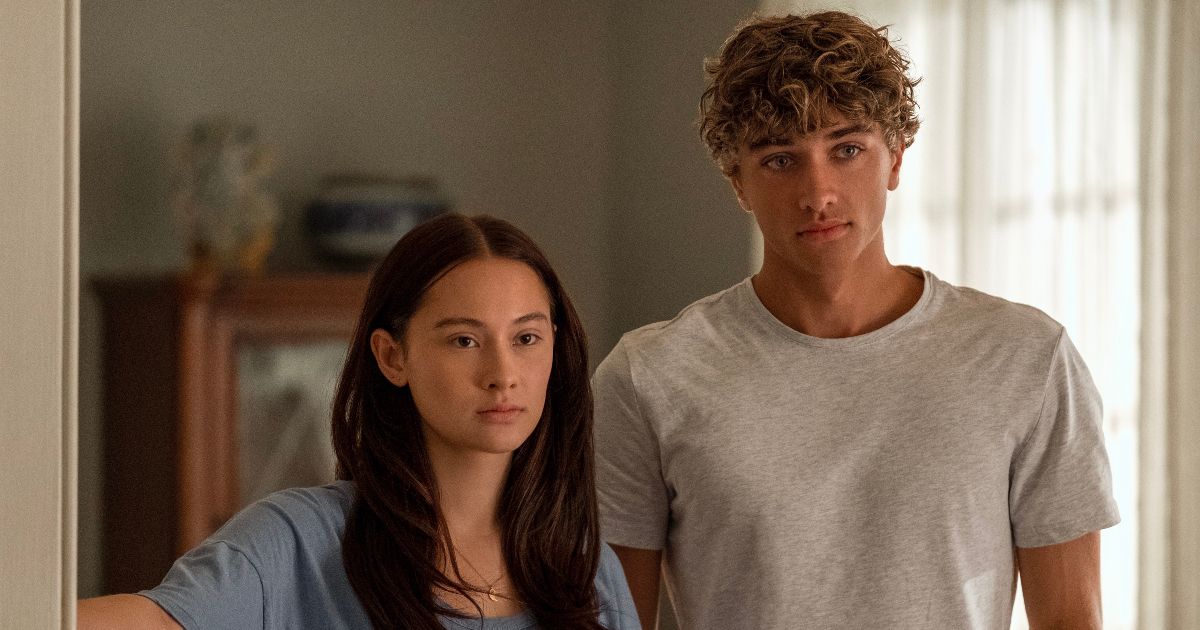 They all spend the night together and decide to play truth or dare. Skye then dares Belly to kiss Jeremiah, which, of course, doesn't happen. One can probably hear a heartbreaking from across the room as a reaction to the rejection.
Later on, Belly confronts him and asks why, to which he answers that he wasn't sure he'd be able to stop if he started kissing her. A little cheesy, but still sweet for the 19-year-old and the 16-year-old. It's the little moments like these that spice up teen romance, despite it being cheesy to some.
5
The Cousins Beach House's Fate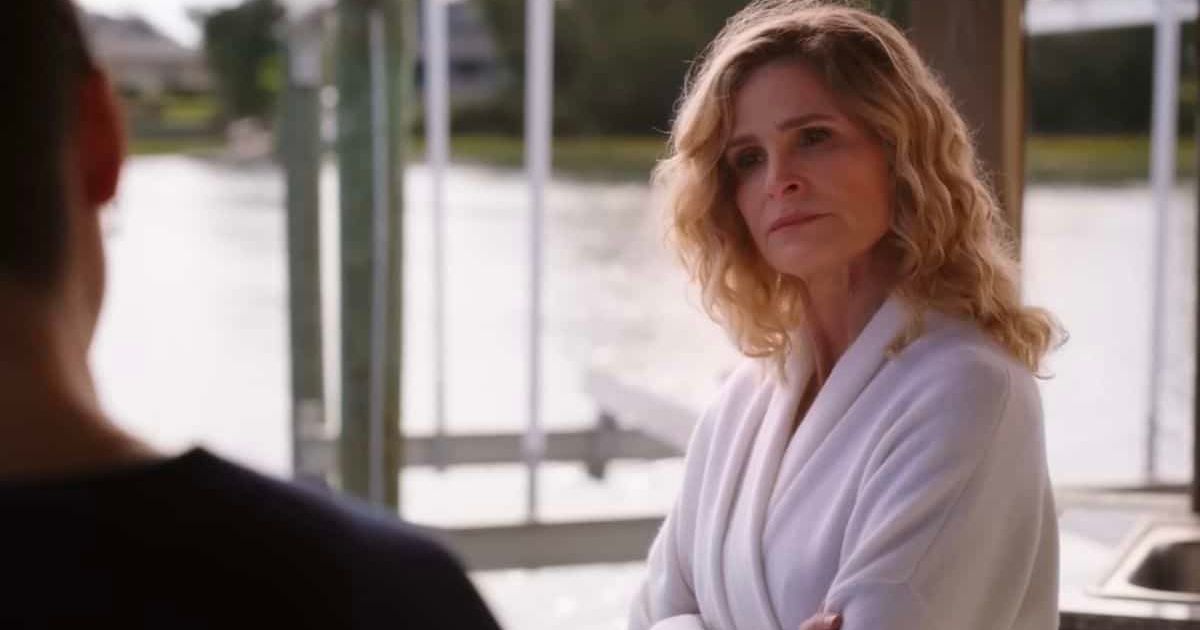 After many confrontations, a slap to the face, and a mother-daughter deep talk moment, Belly's mother, Laurel (Jackie Chung), finally steps up and tries to help the teenagers keep the beach house. While the teens are out cleaning the beach house, Laurel and Julia talk heart-to-heart.
Related: Why The Summer I Turned Pretty Is This Generation's Best Love Triangle
From opening up about distanced childhood memories between Julia and Susannah to bringing the Fisher boys, Laurel finally manages to convince Julia to give up on selling the house. All in all, a piece of property with a ton of memories always brings its people together, even those the furthest from one another.
4
A Diss Album and a Love Confession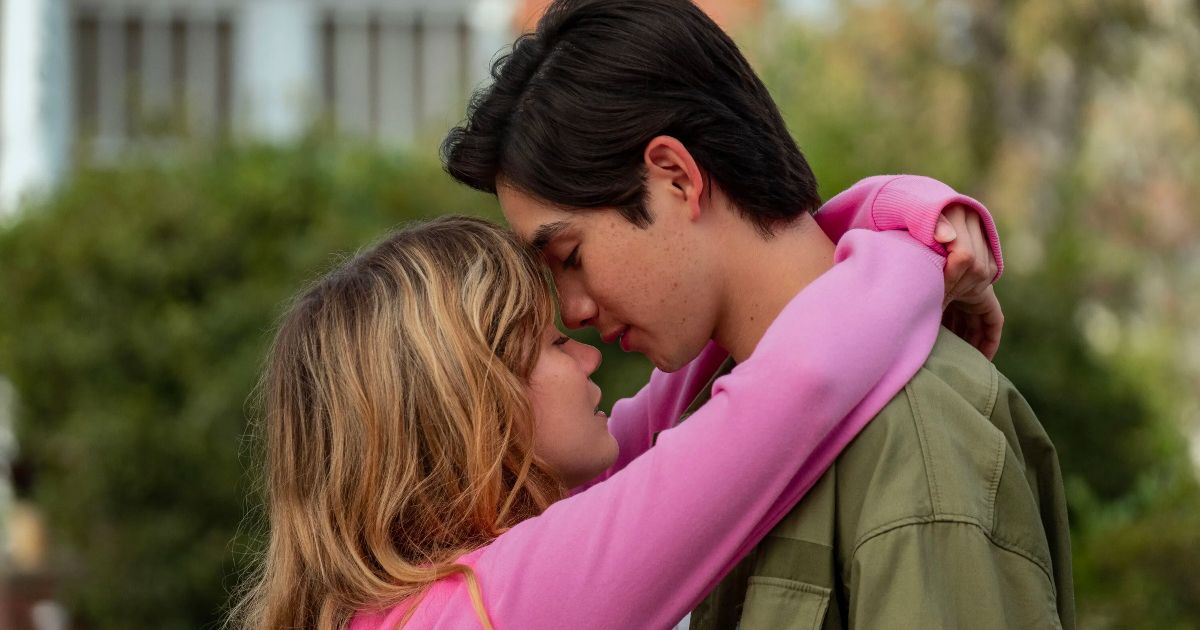 Falling in love as a youngster is a big deal, and apparently, admitting that one is in love with someone is even harder than going to the moon. After all that they have been through, Steven and Taylor are reaching the peak of their relationship, but not without people (or an ex) throwing rocks at them.
Steven goes out to meet Taylor, thinking they're having a beautiful date. Instead, he finds out that her ex has made a diss album (yes, an entire album, talk about effort) about him. Surely he is embarrassed and taken aback, but the power of love saves their relationship, and they finally admit their love for each other. A win is a win, no matter how they get there.
3
Future Talks and Reality Hits
Another big thing to face during teenage years is what the future holds for them. School choices, career paths, passion — it all comes down to decisions made during their early youth. Belly and Jeremiah have their own universities in mind, with a thrilling plan to pursue her passion in volleyball.
Belly dreams of a college life with Jeremiah, meaning she already sees a future with him in it. The two sweeten the moment by sharing a passionate kiss. But the kiss gets interrupted by Conrad, who isn't sure what to make of it. Heartbroken, probably. Reality isn't exactly one's best friend in this world.
2
A Crazy Ex's Comeback and Steven's Protectiveness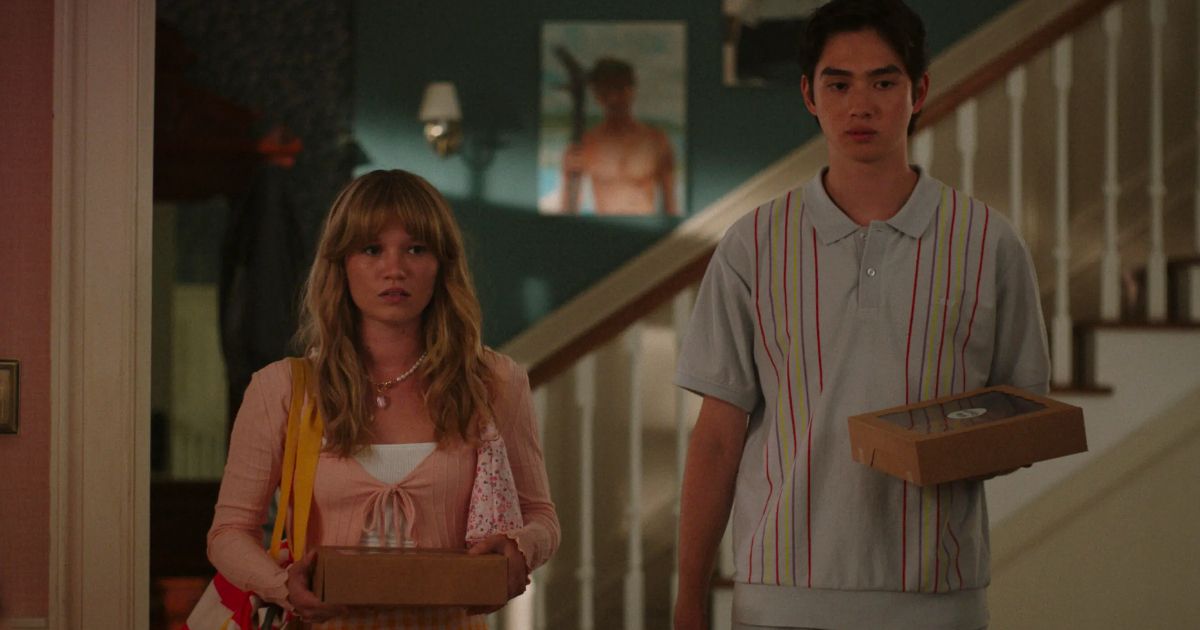 Everyone is enjoying themselves at the farewell party of the beach house, but it isn't drama without unruly interruptions. Taylor gets a call from her boyfriend (soon-to-be-ex), talking about the party she is at, much to Steven's disappointment. Sure enough, soon the crazy boyfriend shows up and trashes the party.
Related: 20 Movies to Watch to Help You Get Over Your Ex
Taylor and Steven are really in a moment, dancing to Miley Cyrus' "Party in the USA" and Steven confessing his feelings for her. Of course, then Taylor and her boyfriend fight, and Steven really stands up for her — he protects her from the now crazy ex. His honest confession and strong protectiveness should be enough to swoop Taylor off her feet.
1
Belly's Choice and Certainty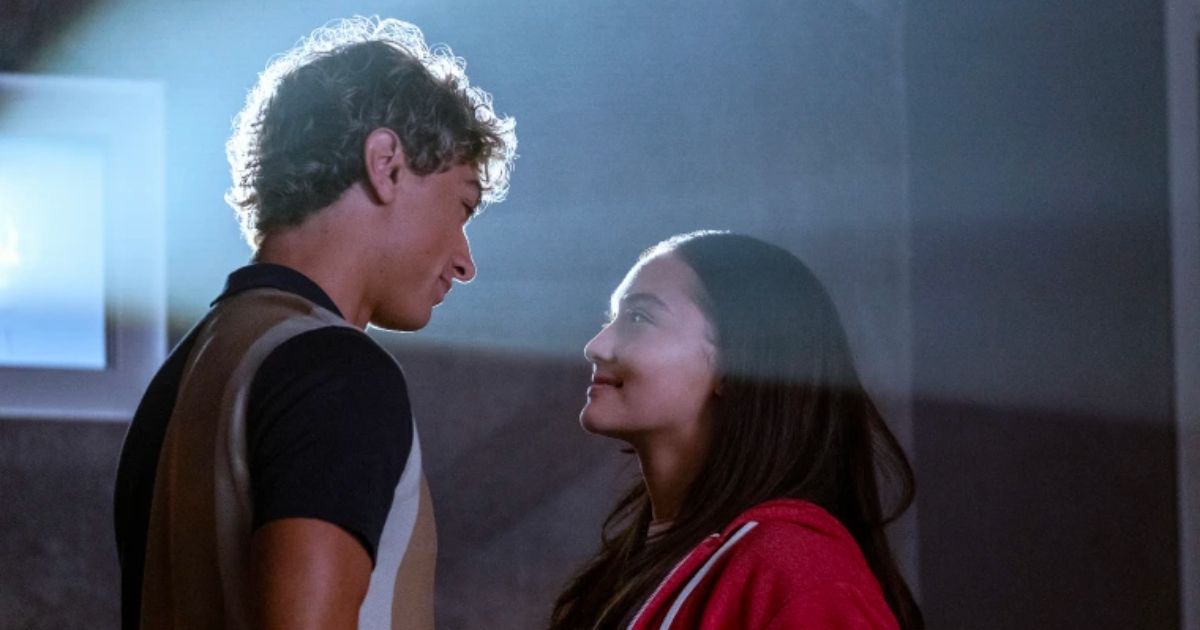 The big question is finally answered: Belly ends up choosing Jeremiah over Conrad. Their love triangle has been through many ups and downs, and it's not just love and romance between them. It's also friendship, support, and connection. The brothers have a very serious conversation and let Belly make her own decision, after she knows how each brother feels about her.
Then, she decides to be happy and continue pursuing happiness with Jeremiah — breaking the hearts of Conrad and a percentage of the show's fans. Though, afterward, Conrad once again proves to Belly that they are better off as friends. The happy news continues when Belly and Jeremiah go to the volleyball camp, and she reconciles with her coach, meaning she can rejoin the team — a nice closure to it all.