This review was written during the 2023 WGA and SAG-AFTRA strikes. Without the labor of the writers and actors currently on strike, the series being covered here wouldn't exist.Television is gonna be a whole lot less horny and heartfelt without the goofy kids of Sex Education. Of course, they aren't really kids any longer, as Laurie Nunn's sharp Netflix series that first made its charming debut in 2018 has carried on for long enough that most are now clearly either adults or right on the cusp of becoming them. While this means the series is ending at the right time, it also gives this fourth and final season a sense of earned melancholy.
Through all the playful sexual shenanigans, Sex Education has increasingly tapped into an understated poignancy that makes it one of the most refreshing series out there. Even as this closing season does some refocusing, it also builds into interesting new places while striking its delicate balance one last time. It might ruffle some feathers in how it does so, especially with some unexpected shifts and conflicts, but that could not be more classic Sex Education.
What Is 'Sex Education' Season 4 About?
We begin with our characters spread a bit out from each other, with a lot having happened since we last saw them. Maeve (Emma Mackey) has gone to America to pursue an exciting educational opportunity in writing, while Otis (Asa Butterfield) stays back home on the other side of the pond where he is now going to Cavendish Sixth Form College. That's right — Moordale is no longer a key location (mostly) as everyone is having to figure out their next steps in life. For Maeve and Otis, they're trying to carry on a long-distance relationship that begins with a humorous yet revealing exchange of nude photos. It brings the hiccups they're still trying to navigate into focus, as each brings their own baggage to the relationship. The first person to make fun of/support Otis with regard to this is, of course, Eric (Ncuti Gatwa), who hasn't lost a step even as he has encountered some problems of his own. He is no longer with Adam (Connor Swindells), who is now pursuing work opportunities instead of going back to school. Oh, and Otis' mother Jean (Gillian Anderson) is now raising her newborn baby all alone now that Jakob (Mikael Persbrandt) is no longer in the picture.
This is obviously quite a lot, and there are moments where it feels like Sex Education's final season might be at risk of all its narrative threads getting a bit tangled up in each other. Some additions don't work — like the odd introduction of Dan Levy as Maeve's professor, or Hannah Gadsby popping in as the head of a radio station, neither of whom particularly adds anything — but thankfully, they don't drag down the strong emotional core of the experience that Season 4 expands upon. Each main character, of which there are many to explore, is handled with care through what can be rather heavy subjects. Aimee (Aimee Lou Wood) has turned to art as a way of finding healing, Jackson (Kedar Williams-Stirling) is still figuring out his direction in life (which gets complicated by a health scare), Ruby (Mimi Keene) is given a bit more backstory about her own struggles, and Isaac (George Robinson) finds that their progressive new school still has its own problems. Even though many characters are missing from the last season, their absence was a necessity to be able to focus on saying farewell to the core group.
RELATED: 'Sex Education' Season 4 Cast and Character Guide: Who Are the New Additions to the Netflix Hit
'Sex Education' Season 4 Is a Spectacular Send-off for the Series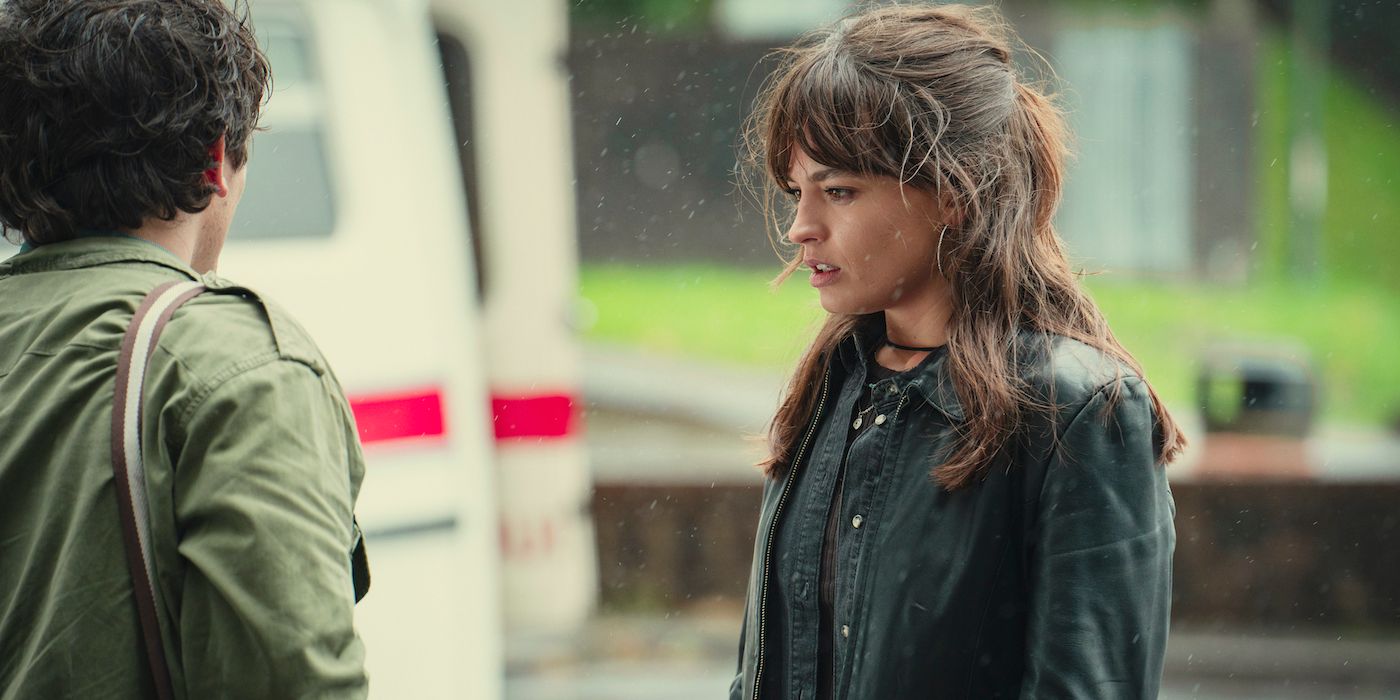 There are still plenty of random gags, from a throwaway The Lord of the Rings impersonation to more surreal elements that feel like they're lifting from the gone-too-soon series Los Espookys, but there is also a somber tone that often takes hold. Where this could be jarring in a lesser series that isn't able to navigate such tonal swings, Sex Education wears them with ease. Some of the closing conversations between characters are so sharply written and beautifully acted that they just shatter through all the silliness. In particular, Mackey gives a monologue towards the end that is so perfectly executed and encapsulates Maeve so gracefully that it blows the door off the room. It's a brief moment, but it demonstrates the show's willingness to sit with sadness rather than just undercut it with a joke. There is still humor, but it never feels like it is running counter to the emotional punches delivered.
At a certain point, you realize that there haven't even been any sex jokes for quite a while. Not to begrudge such jokes, but it does create the overall impression that Sex Education has grown up a bit. Everyone is now largely comfortable with themselves and their bodies, pushing the story further into thematic territory where they'll have to be comfortable with their emotions into adulthood as well. The show isn't always perfect in how it explores this, but it is as damn close as one could hope given all it had to wrangle. The closing moments especially are just magnificent, offering one of the best finales that a series like this could have.
From start to finish, Sex Education was as messy as it was mirthful and as silly as it was sincere — yet even with some bumps in the road along the way, it found something truthful about each of its characters. In this final season, it became transcendent. Farewell, you chaotically horny kids, and best of luck out there. It was nice to see you awkwardly grow up.
Rating: A-
The Big Picture
The final season of Sex Education strikes a delicate balance between humor and poignancy once more, with well-handled heavy subjects and strong emotional moments.
Despite some unnecessary additions of a handful of side players, the core group of characters all remain wonderfully well-written, making for a satisfying farewell.
The series matures as it explores themes of self-acceptance and emotional growth, delivering a magnificent and transcendent conclusion.
All episodes of Sex Education are now streaming on Netflix.