The Big Picture
Walt Disney's impact on the film industry is unparalleled, and his numerous accomplishments at the Oscars solidify his status as a Hollywood legend.
Disney earned a record-breaking 59 nominations throughout his career, a feat that is unlikely to be surpassed by anyone else.
Despite his numerous nominations and victories, Disney was surprisingly absent from the Best Picture category.
The Oscars have been around for almost a hundred years, and in that time, thousands of people have received a nomination for one of its golden statuettes. That's an astounding number, and considering how difficult it is to score a nomination, the fact that some have been lucky enough to do so multiple times is worthy of celebration by itself. There's no better way to cement your place in the annals of Hollywood legend than to earn yourself an Academy Award milestone, and none exemplifies that better than one of the most influential figures to ever grace the movie making world, Walt Disney. The famed animator, producer, and entrepreneur truly needs no introduction, with his seemingly unending legacy continuing to assert him as one of the most important figures in the history of the United States. Crystallizing this epithet are his numerous achievements at the Oscars, but none are more impressive than the unbelievable 59 nominations he netted across his career — a record that is unlikely to ever be surpassed. As a capstone to a renowned career, Disney couldn't have asked for a better reward.
Walt Disney Had a Long Association With the Oscars
There are few people more strongly associated with cinema than Walt Disney. Ever since he was a young boy, flogging his father's newspaper for change in his hometown of Kansas City, Disney had always been fascinated by cartoons and motion pictures. Who could have imagined that this childhood obsession would one day blossom into the most powerful and recognizable conglomerate in the history of entertainment — one that has made Disney's name synonymous with film, theme parks, and all manner of family-friendly escapism. His contributions to animation are of particular note, with his groundbreaking work in films like Steamboat Willie and Snow White and the Seven Dwarves revolutionizing what this once-dismissed format was capable of. Today, no serious critic would deny his place as one of cinema's most eminent visionaries alongside Charlie Chaplin, Edwin S. Porter, and D. W. Griffith (all of whom helped to mold this strange new medium into the form we now willfully accept), with the impact of his work continuing to resonate across every facet of modern filmmaking.
Given that Disney spent most of his professional career in the upper echelons of Hollywood royalty, it's no surprise that he would develop a close association with the Oscars. Sadly, as The Walt Disney Company's output consisted entirely of animated shorts throughout its early years, it would take until the creation of the Best Short Subject categories for the 5th Academy Awards in 1932 for him to gain any recognition. But when recognition did finally come, it came with an almighty bang. Two of the three nominees in the Best Short Subject (Cartoon) category were Walt Disney-produced films, with one of them, Flowers and Trees, emerging as the category's victor — in doing so, becoming the first color film to win an Oscar. Disney was also awarded a rare Academy Honorary Award to honor his role in creating Mickey Mouse, a character who was already reinventing American culture despite debuting only a few years previously. In just his first appearance at the Academy Awards, Disney had walked away with two nominations, two wins, and an Oscar landmark that would have single-handedly confirmed his Hollywood immortality even if he'd never produced another film again. Not a bad start, and he was only getting started.
Walt Disney Earned 59 Nominations Across His Career
n "">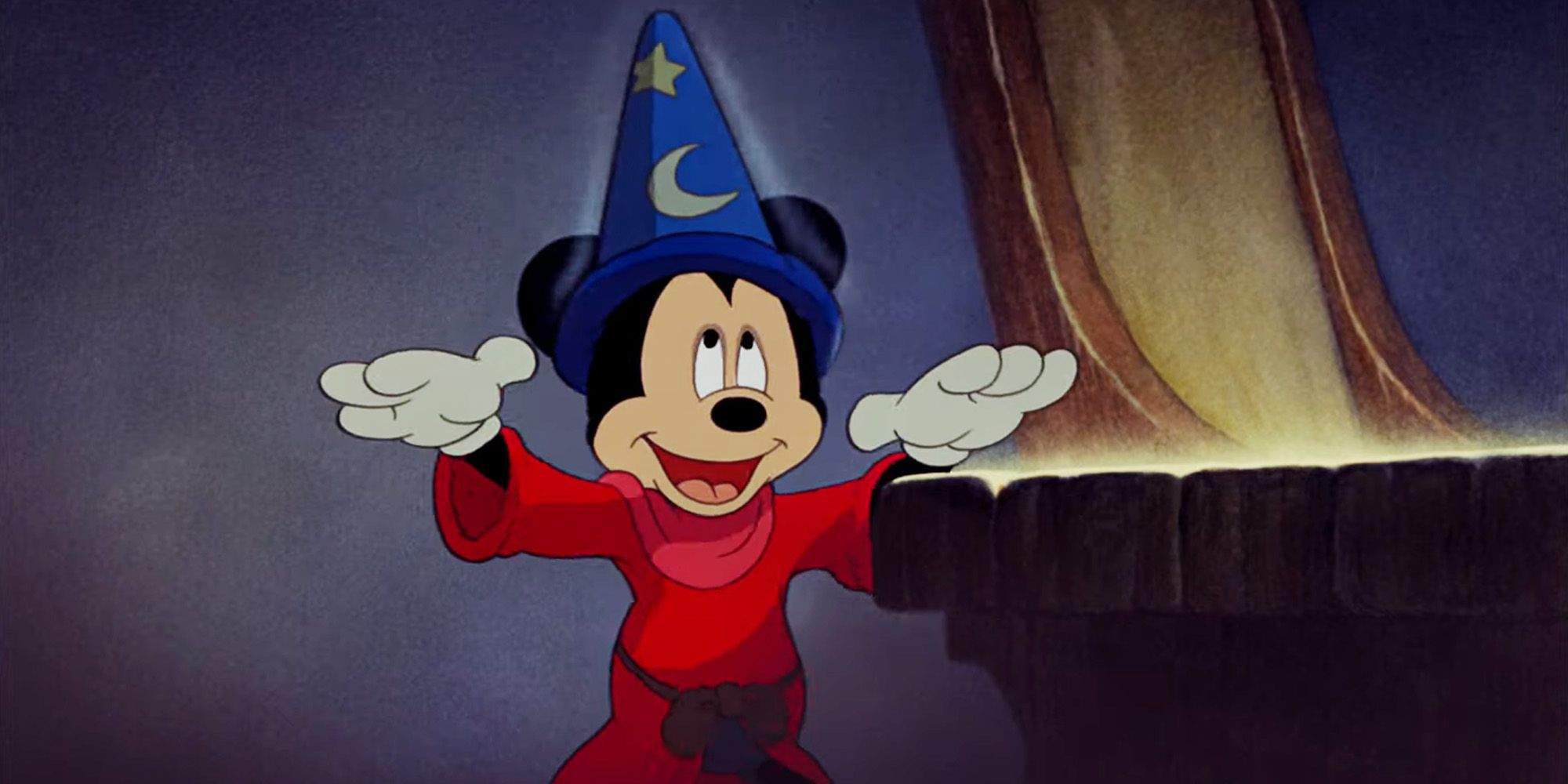 It's a popular joke in cinephile communities that the likes of Meryl Streep, John Williams, and Roger Deakins receive Oscar nominations every year they put a film out (and probably in the years they don't release a film too). Well, in the case of Walt Disney, that's shockingly accurate. From the 5th Academy Awards to the 41st in 1968 where he received his final posthumous win for Winnie the Pooh and the Blustery Day, Disney was nominated at an incredible 33 ceremonies. His longest run came from the 14th Academy Awards in 1941 all the way to the 35th in 1962 where he received at least one nomination at every single ceremony. Phenomenal doesn't begin to describe the scope of this triumph, and that its greatness is only undermined by another equally phenomenal run from 1932 to 1939 that saw Disney winning 10 awards across eight consecutive years speaks to how revered he was.
In its entirety, Disney racked up 59 nominations during this 38-year window — enough to make him the scorn of all future nominees. The vast majority of those belonged to the three categories dedicated to short subject films: Live Action, Documentary, and Cartoon. And since this is Walt Disney we're talking about, it's no surprise that the nominations he earned outside this subgroup came bundled with other commendations. For example, in 1954, Disney branched out of his comfort zone to win the Best Documentary Feature Oscar for The Living Desert, the same year that he also prevailed in all three of his usual categories thanks to the combined efforts of five nominations. This gave him a grand total of six nominations and four awards. Technically, Disney shares this distinction with Bong Joon-ho for when Parasite was sweeping the 92nd Academy Awards, but since the Oscar for Best International Feature Film is given to the country of the film rather than the director (even though the director is the one who accepts it), Disney remains the only individual to collect four awards that were intended solely for him.
But despite all this prosperity, there was one category that Disney was surprisingly absent from — Best Picture. The number of certified classics that Disney produced during its Golden Age is colossal, and that most of them failed to be in contention for the ceremony's leading award feels like a deliberate snub. In reality, the stigma around cartoons saw the medium being ignored in major categories until 1991's Beauty and the Beast came along to smash that wall, but that was too late for Disney himself. His lone nomination for Best Picture took the form of 1964's Mary Poppins — a worthwhile piece of recompense, given that it is often regarded as his finest live-action work. With that said, two of Disney's four Honorary Awards went to his "outstanding contribution to the advancement of…motion pictures" for Snow White and the Seven Dwarves and Fantasia, respectively, which could be interpreted as unofficial Best Picture awards. If anything, they might be even more prestigious.
Related: Only One Oscar Winner Has Parents Who Both Received the Award
It's Unlikely That Anyone Will Beat Walt Disney's Biggest Oscar Records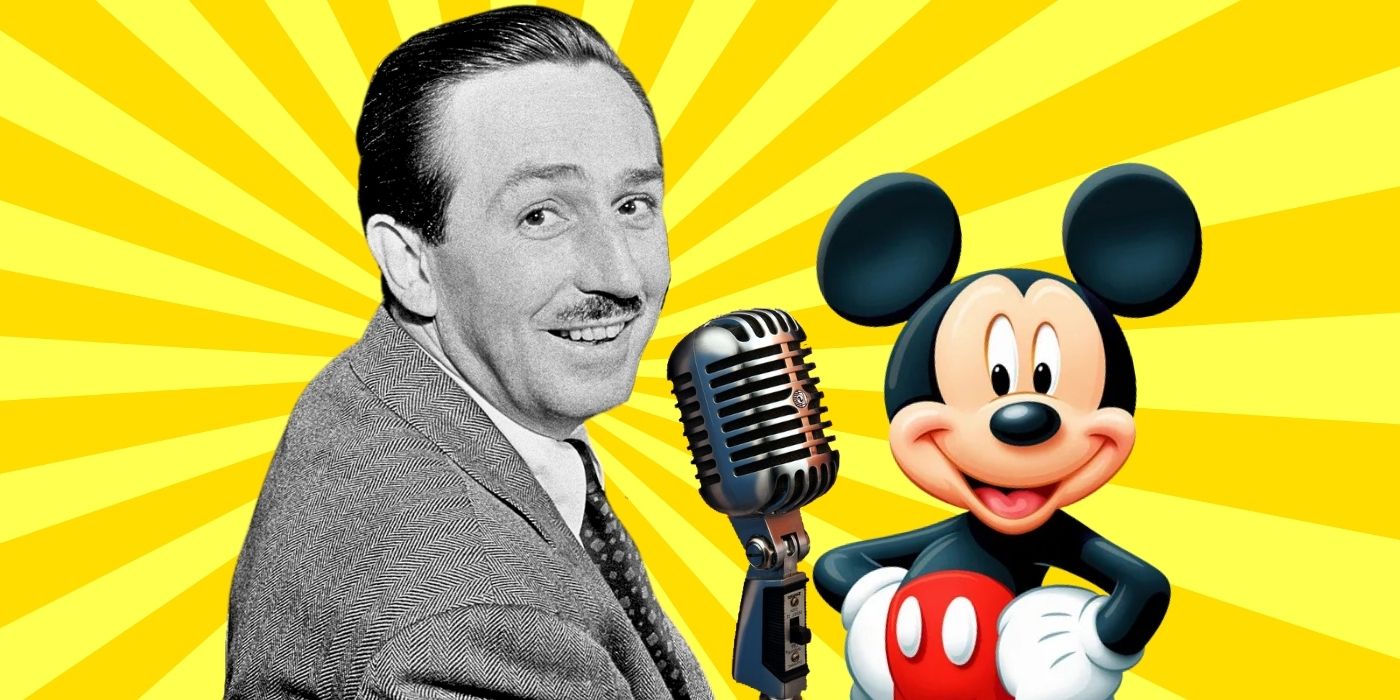 Cumulatively, Disney's 59 nominations translated to 22 wins. If we include his four Honorary Awards in the equation, his total number of Oscars jumps to an extraordinary 26. Either way, it makes Disney by far the most awarded person in the ceremony's history. Considering that his closest rival for this accolade is art director Cedric Gibbons (coincidentally, the designer of the titular statuette) who scored 11 Academy Awards for Best Production Design off the back of 39 nominations, it's likely that Disney's record will never be broken. By comparison, his other significant record of holding the most nominations for a single person might not be so safe thanks to the one and only John Williams. His 53 nominations have already bestowed the esteemed composer with the title of "most nominated living person," and with Williams reaffirming his intention to remain active within the industry after previously announcing plans to retire after Indiana Jones and the Dial of Destiny, there exists a slim possibility that he could achieve the elusive 60 nominations. Check back in 10 years to see if he's pulled off the impossible.
But until that fateful day comes (assuming it even does), Walt Disney can confidently assert himself as the Academy Award's ultimate victor. His achievements at the glamorous event are nothing short of remarkable, with his innumerable wins, nominations, and records securing his position as one of Hollywood's most respected icons. Few people have reshaped the entire cultural consciousness of their chosen art form so successfully, with the vestiges of his tenure at The Walt Disney Company continuing to echo throughout the industry. Disney is not without his critics, but his impact is unmistakable. His various accomplishments at the Oscars — all capped off perfectly by his unprecedented 59 nominations — are the greatest signifiers of this.