The Big Picture
The summer of 2011 was a golden era for movies, with massive franchises like Harry Potter, Transformers, and Marvel dominating the box office.
Pixar films, including Cars 2, were also major successes during this time, as summer is a prime season for kids' films.
July 2011 was the biggest month ever at the box office, with a record-breaking $1.395 billion in earnings, largely fueled by a range of successful films from various genres.
Just a few years ago, the amount of money being brought in to the domestic box office every year was insane to behold. Through the 2010s, every year saw around a staggering $11 billion being accumulated. That dropped off dramatically in 2020, of course due to the pandemic, and has yet to recover, as annual receipts now are a little over half of what they used to be. The 2010s were so big thanks to the boom of superhero movies and sequels. We might be sick of both now, but back then it felt like a new Marvel movie or follow-up to a popular film was coming out every week, and we ate it up. Then came July 2011. An unfathomable $1.395 billion was made in America during those weeks. And it wasn't just superheroes and sequels that ruled, it was hit after hit of every single genre out there. Few months have come close, but twelve years later, no month has topped it, and if current trends hold, no month ever will.
July 2011 Saw Harry Potter, Marvel, and Transformers at the Box Office
From the 2000s to the early 2010s, one boy ruled the world, and he was a wizard named Harry Potter. The film franchise started in 2001 with Harry Potter and the Sorcerer's Stone and was a massive hit, as every entry that followed was a major blockbuster as well. 2011's Harry Potter and the Deathly Hallows: Part 2 was guaranteed to be a huge success too, because after a decade, the film concluded the franchise. The anticipation was at such a fever pitch that the vast majority of the film's gross came in July 2011, and the film came out halfway through the month! Out of the $381 million it made in the United States, Deathly Hallows: Part 2 made $318 million in July alone!
It wasn't the only film franchise to take a huge chunk out of the summer. At the end of June 2011 came the third Transformers film, Transformers: Dark of the Moon. There might be too many of them now, but a dozen years ago they still had a tight grasp on our imagination. Of the $352 million it made, $273 million came in July. Also released in July was the first Captain America film, Captain America: The First Avenger. While superheroes wouldn't quite take over everything until 2012 with The Avengers, Chris Evans' first turn behind the shield was still a hit. That first movie made $117 million in July out of its $176 million total.
Pixar Was a Powerhouse At the Box Office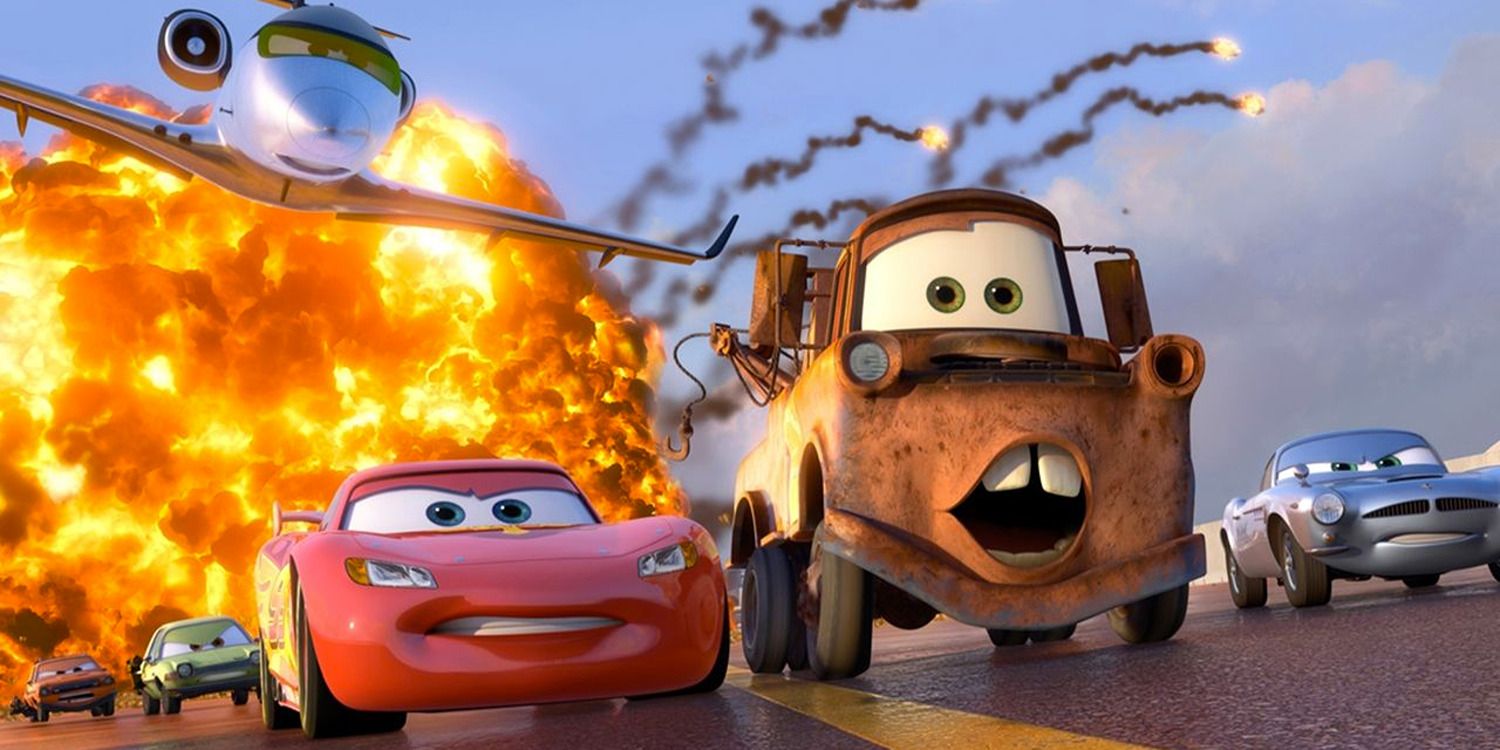 Kids films will always be big, especially in the summer when school's out and there's not a lot else to do when you want to keep the little ones quiet and entertained. The summer of 2011 was no different. Five years earlier, in 2006, some saw Cars as Pixar's first slip-up, both creatively and in earnings. Still, it made a very respectable $244 million stateside, more than enough to warrant a sequel. While Cars 2 made less, coming in at $191 million, July 2011 still saw it pulling $91 million in those four weeks.
Today, Kevin James is enjoying success as a meme, but in 2011 he was coming off the fame of his King of Queens TV show and the surprise film hit, Paul Blart: Mall Cop, in 2009. 2011's Zookeeper was no cinematic masterpiece, but families flocked to it nonetheless. It made $68 million of its $80 million haul in July. Two more kids fare features based on iconic figures cleaned up in July as well. The Smurfs and Winnie the Pooh were number 10 and 13 for the month, with The Smurfs bringing in $35 million in July's last weekend, and Winnie the Pooh digging up $22 million.
RELATED: Tom Hanks Directed a Julia Roberts Rom-Com You Probably Forgot About
Comedies Were Still a Huge Part of the Cinema Experience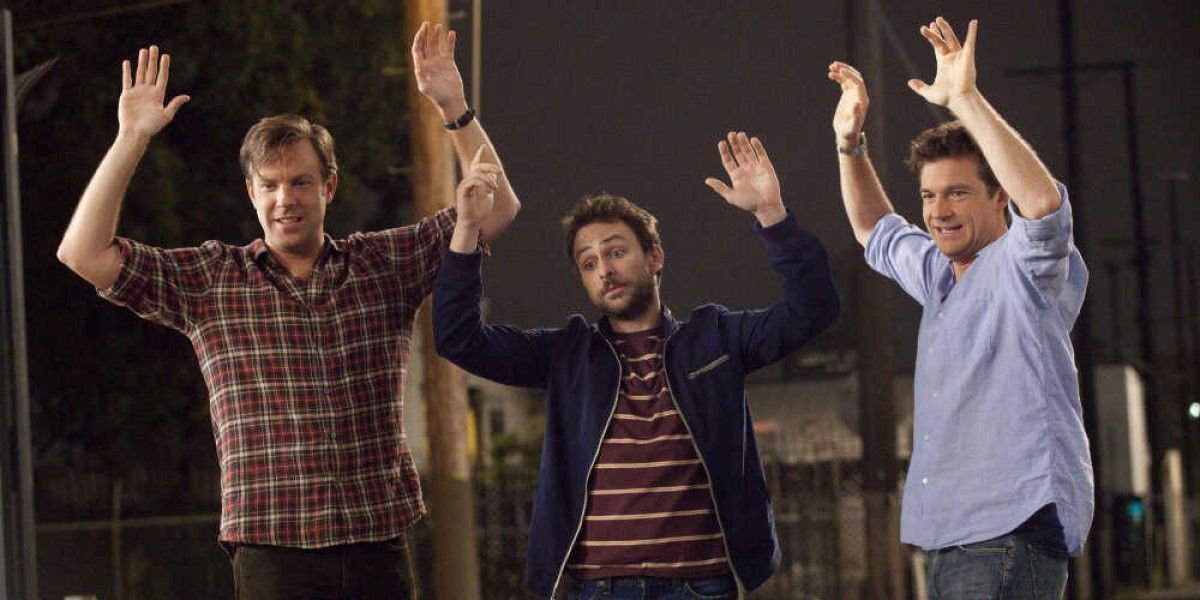 One of the greatest frustrations of today's movie theater experience is that we get so few adult comedies. Jennifer Lawrence's No Hard Feelings this year showed that there is still a market, but execs seemed to have decided that comedy isn't a draw. Instead, superhero movies have often become more about laughs than action, as they try to fill this void by mashing up genres. 2011 was different. Comedies still had a place at the multiplex. At the forefront was Horrible Bosses. While its leads were all talented, Jason Sudeikis, Charlie Day, and Jason Bateman weren't quite megastars. Still, the first of the two Horrible Bosses movies was a nice surprise hit. It made $117 million in 2011, with an impressive $96 million taken in during July. Someone who was a megastar in 2011, however, was Cameron Diaz. In 2014, she would take an acting hiatus, but not before delivering another successful role. Bad Teacher may have come out in June that year, but of its $100 million haul, half of it, $51 million, happened during July.
There was also the rom-com Friends With Benefits, starring Justin Timberlake and Mila Kunis. It made a decent $55 million, but $38 million of that occurred in the last days of July. They may have been two of the "it" kids of the era, but that didn't mean older, established movie stars were fading away. Larry Crowne, with Hollywood heavyweights Tom Hanks and Julia Roberts, isn't some well remembered classic, but because we love them, many showed up to the theater. It was the 11th biggest film of July 2011, amassing all of its $35 million haul in those weeks. Jim Carrey had been the king of the '90s, especially in 1994, and while he wasn't still the biggest name in the world, the public paid attention. One of his smaller films, Mr. Popper's Penguins, which had come out in the middle of June, had staying power. Of the $68 million it took in, July was responsible for $19 million of it.
July 2011 was the biggest month ever, but it's a record that was almost beaten a few times. Showing that July is the best month for film releases, July 2013 almost bested 2011's $1.395 billion by bringing in $1.370 billion. You can thank the giant fandom surrounding Despicable Me 2 for that. In July 2016, it was beaten out just barely at $1.371 billion due to The Secret Life of Pets and Finding Dory. Today, superheroes, sequels, and comedies are fading, as audiences yearn for something different, hence the allure of Barbie and Oppenheimer. Still, we'll always have the summer of 2011. That July, everything that came out hit a homerun in a way we had never seen and might not ever again.