Editor's Note: The following contains spoilers for The Nun II Uh oh, Valak is back! The terrifying demon that has haunted its way through the highest-grossing horror franchise of all time, the Conjuring universe, returns for The Nun II. This marks the eighth installment of this franchise, after three Conjuring films, three Annabelle movies, and its direct predecessor, 2018's The Nun. No, I'm not forgetting about The Curse of La Llorona. The film's director who also helms The Nun II, Michael Chaves, confirmed that the movie is being considered part of this series stemmed from an honest mistake! If you didn't catch it in theaters, don't worry, because the movie is available on VOD, and will be coming to Max at a later date.
The Nun II brings back Taissa Farmiga's Sister Irene, the heroine and lead of the first film. She is now living in a convent in France, around four years after the disturbing and traumatizing events of the first film. If you're scratching your head about what exactly went down, we got you. Here's a recap of what happened in the first film. When Sister Irene is asked by high-ups in the Catholic church to investigate grizzly and brutal deaths of key church figures, she must face Valak again, and hopefully, this time it's for good. The movie also brings back Maurice/Frenchie (Jonas Bloquet), the groundskeeper from the first film who saved Sister Irene's life at the last minute. Is he just another fun face returning or does he connect to these terrifying ongoings across Europe? And how does The Nun II end? Do our heroes defeat the horror movie demon to end all horror movie demons (except Pazuzu). We tell all. Needless to say, spoilers galore!
What Is 'The Nun II' About?
Sister Irene is now happily living in a new convent in France. She has maintained her steadfast faith, even though she has seen darkness that her fellow sisters couldn't even imagine. She's particularly close to Sister Debra (Storm Reid), who lacks faith and does not seem to see the point in their callings. While this is happening, we see Frenchie who has also seemed to move on from what went down in Romania years prior. He works as the groundskeeper of an all-girls boarding school, also in France. He has a particularly close friendship with student Sophie (Katelyn Rose Downey). Frenchie spends his days gardening and pining after Sophie's mother, Kate (Anna Katherine Popplewell), who is a teacher at the school. We see that something dark is making its way to the school and Frenchie has something to do with it, either intentionally or unknowingly. A child making a delivery to a nearby home stumbles upon Frenchie seemingly possessed and then we see Valak itself dressed as The Nun, who viciously attacks the child.
RELATED: 'The Nun' Recap: Everything To Remember Before Valak Haunts Again in the Sequel
Sister Irene is visited by a Church Cardinal who alerts her to these unexplained and gruesome deaths of nuns, priests, and other Church representatives, all seeming to be suicides. They have figured out that these deaths are taking place more and more West, which means that whatever darkness is causing this, is making its way to France. Irene is ordered to investigate the demon and figure out what it wants.
Who Is Valak and What Does It Want?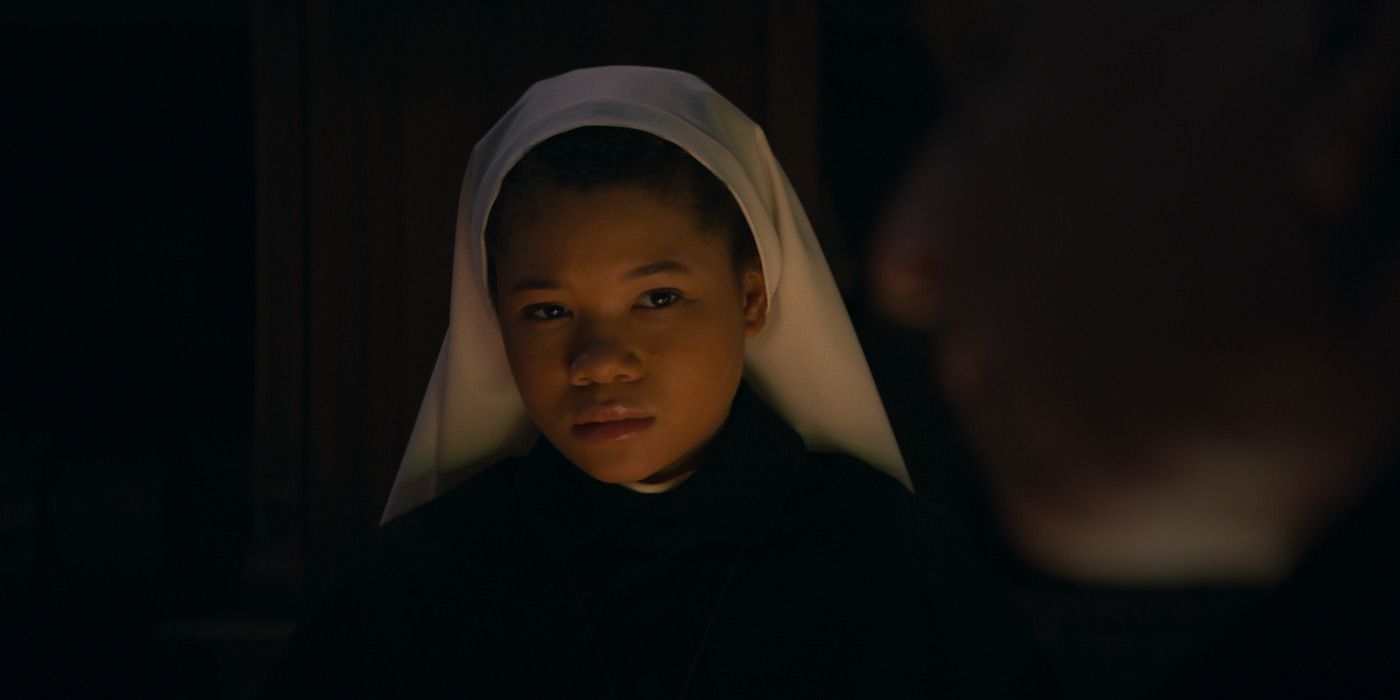 Sister Irene and Debra travel to a French town where the latest unexplained death happened. A priest set himself on fire and only a young boy saw it. The boy gives the sisters the priest's rosary beads, and they notice that the symbol on it is the same as one of the pictures of the other deaths. They travel to the Catholic archives where they are told this symbol relates to Saint Lucy, patron saint of the blind who was murdered by Pagans. Irene realizes that what Valak wants is the sacred eyes of Lucy, which is now in a monastery. However, it's no longer a monastery, it's an all-girls boarding school! Dun dun dun! Irene and Debra travel to the boarding school just as Frenchie is growing more and more possessed. Irene already believes that Valak is inside Frenchie as they know that he was working at one of the other areas when a Valak-related death took place.
Does Sister Irene Take Down Valak in 'The Nun II'?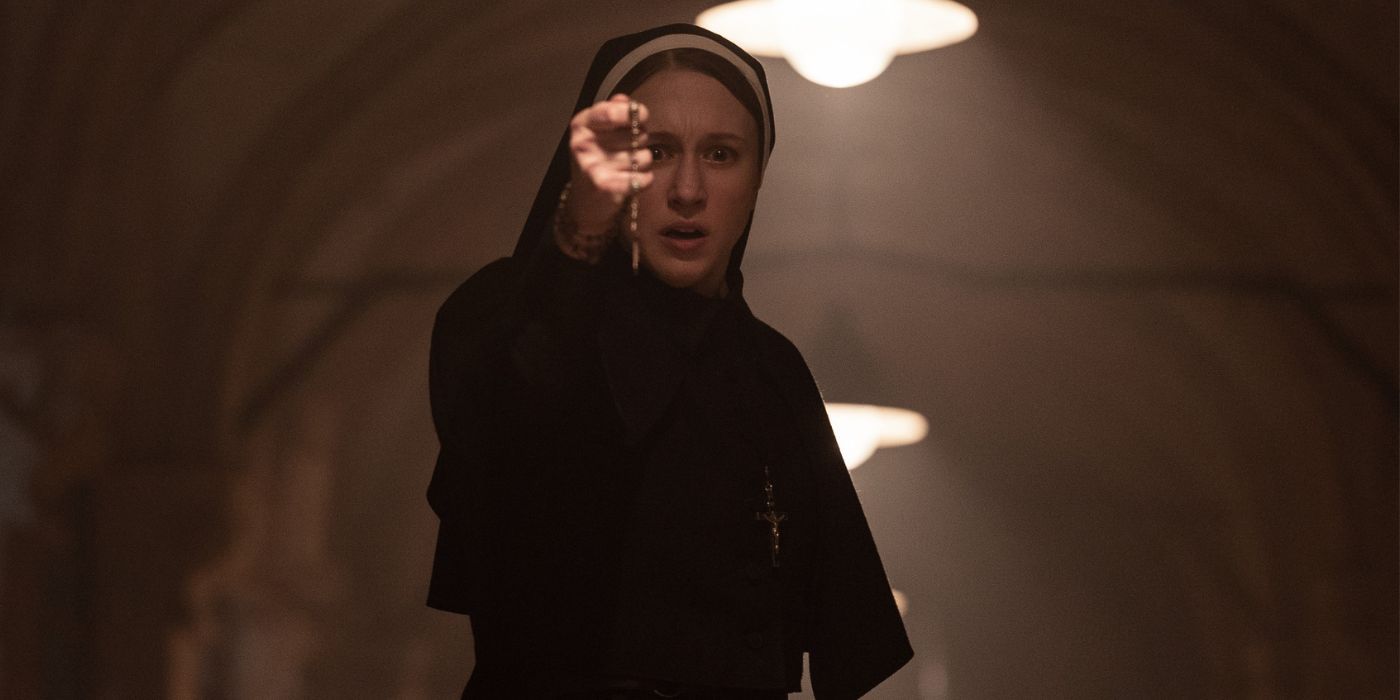 Alright, time for the final showdown. Irene and Debra are on a mission to find Saint Lucy's eyes, but they need to keep a Valak-possessed Frenchie at bay. Sister Debra goes out to keep an eye on him while Kate, Sophie, and Sister Irene search for St. Lucy's eyes. Sophie tells them of the school rumor that if the sun shines through the stained-glass window of the chapel at a certain angle, the eye of the goat on the window turns red, signaling the devil's presence. Irene follows the red eye of the goat and what do you know, they find the eyes! All good from here, right? Nope. As Debra investigates an eerie sound in the school, a Black Phillip from The VVitch but on steroids shows up. It's the devil in goat form! While he tries to murder Debra and the students, Irene, Kate, and, Sophie have to fight Frenchie aka Valak.
What Happens at the End of 'The Nun II'?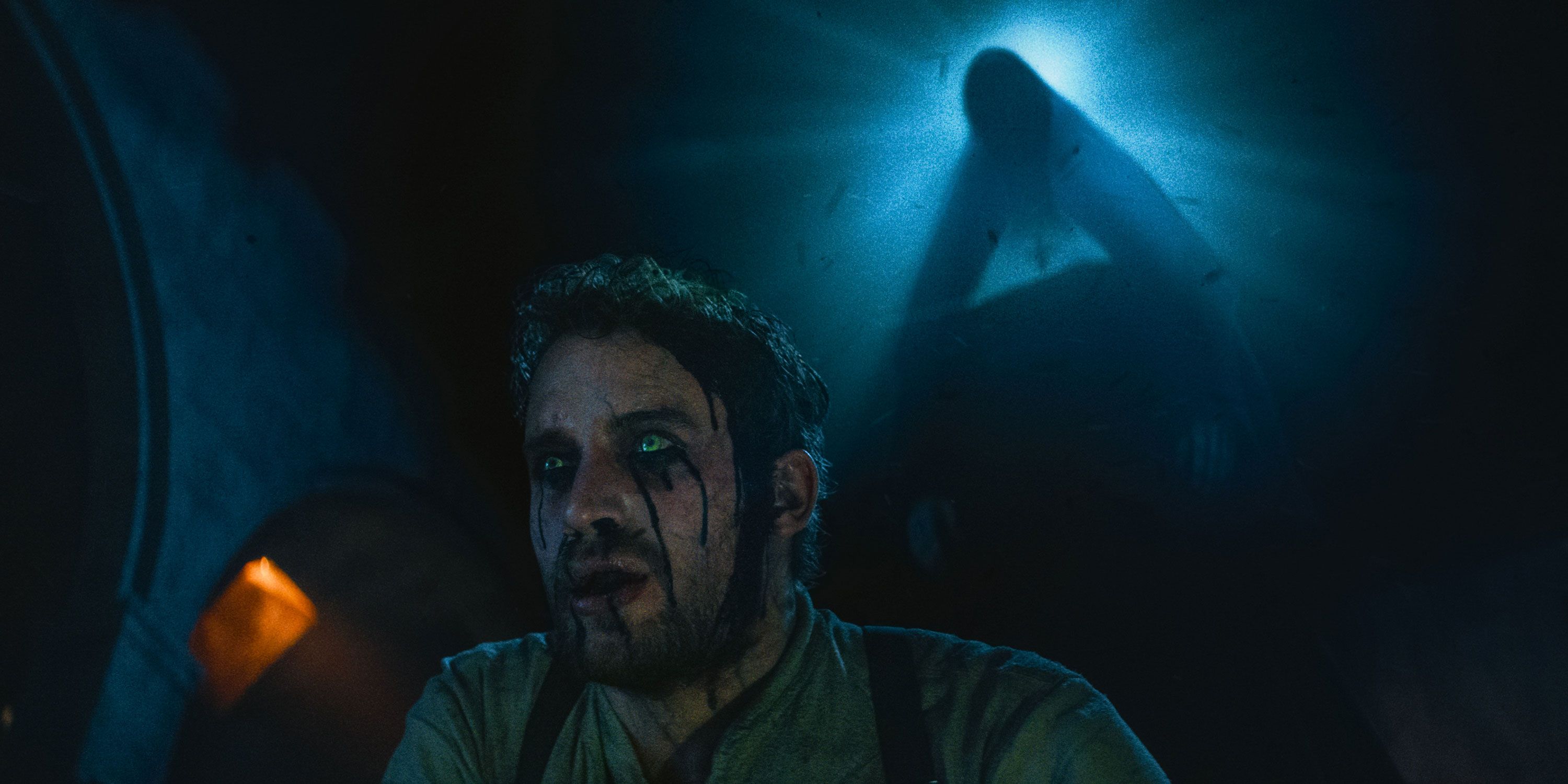 After Valak/Frenchie knocks Kate and Irene down, Sophie runs up the bell tower with St. Lucy's eyes to keep them away. While Sophie is holding them, they magically start to light up which seems to piss Valak off. Valak/Frenchie chases down Sophie, causing the entire bell tower to crumble. Irene and Debra run out to help Sophie and there's a callback to earlier in the film when Irene tells Debra that her faith will come at the time she needs it most and it most certainly does! We also find out that Irene's mother was taken away from her because she experienced visions too. Along with Lorraine, the film hints that these three women are descendants of St. Lucy. The two nuns pray together as Valak is at peak beast mode, and combined with the power of St. Lucy's eyes, Valak goes up in flames. But is the demon dead? Of course not! This is the Conjuring universe we're talking about. We already know that Valak continues to haunt well into the 1970s.
However, there is somewhat of a happy ending. The power of the nuns' faith seemingly separates Valak from Frenchie, and he appears as good as new. However, it's probably that Valak still lies within Frenchie but has just gone dormant. We already know that Frenchie/Maurice gets exorcised by the Warrens from The Conjuring, so this is not going to be his last dance with the devil. The final scene sees Frenchie admiring the tomatoes he planted in his garden from the seed Sister Irene gave him. He strolls out of frame hand in hand with both Kate and Sophie, a happily and mutually traumatized family. Sister Irene looks on pretty satisfied, but what a glimmer of worrying look on her face. Is her work really done?
The Big Picture
In The Nun II, Sister Irene investigates unexplained deaths and discovers that Valak, a demon, is after the sacred eyes of Saint Lucy.
Irene and her allies fight Valak/Frenchie in a final showdown, using the power of St. Lucy's eyes to defeat the demon.
Though Valak is seemingly defeated, we know that the demon continues to haunt in later years, hinting at a potential future encounter. Sister Irene's work may not be done.