Summary
Orlando Bloom is joining the cast of Peppa Pig as the voice of Mr. Raccoon in a wedding-themed special, which will celebrate the show's 20th anniversary next year.
The President of eOne's Family Brands, Olivier Dumont, expressed excitement and praised Orlando Bloom's talents as an actor, dad, and philanthropist.
The special will also feature Katy Perry as the voice of Ms. Leopard, and there are plans for live events, attractions, products, partnerships, and Peppa parties worldwide.
Not only has it now been announced that Orlando Bloom will be joining the cast of Peppa Pig Wedding Party Special, but we've gotten a first look at his character as well! The actor, best known for his work in the Lord of the Rings and Pirates of the Caribbean franchises, will be providing the voice for Mr. Raccoon, a jeweler. Olivier Dumont, President of eOne's Family Brands, spoke very highly of having the actor be on the popular children's show (via Business Wire).
"It is such an honor to have Orlando Bloom bring his talents to Peppa Pig in this exciting wedding-themed special. Orlando is an extraordinary actor, dad and philanthropist, and we're proud to have him join the Peppa roster just in time to celebrate the brand's 20th anniversary next year. With this captivating moment in Peppa entertainment, along with the many other projects we have in the works across consumer products, partnerships, location-based-entertainment and more, we're providing fans across the globe with endless ways to celebrate Peppa throughout the year."
You can check out a new image from the Peppa Pig Wedding Party Special below, which depicts Bloom's character:
The wedding will be part of a three-part special that will also celebrate the show's 20th anniversary. Another previously announced cast member for the special was Bloom's partner, singer Katy Perry. She'll be playing Ms. Leopard, who'll also be helping out with the big day for Mr. Bull and Mrs. Cow, the couple getting married. Dunmont was also very pleased with having the singer on the show, calling Perry a perfect fit for her role.
"Reaching this brand milestone of two decades and being able to work with outstanding talent like Katy is a testament to the worldwide success of PEPPA PIG and her ability to deliver entertainment no fans will want to miss. This is just one of the many exciting projects we have in the pipeline for fans and families to commemorate PEPPA PIG's 20th anniversary in 2024, such as live events and attractions, products and partnerships, Peppa parties all over the world and much more. Everyone's invited to our year-long celebration!"
RELATED: Peppa Pig Movie Will Celebrate Chinese New Year
Peppa Pig Celebrates a Major Milestone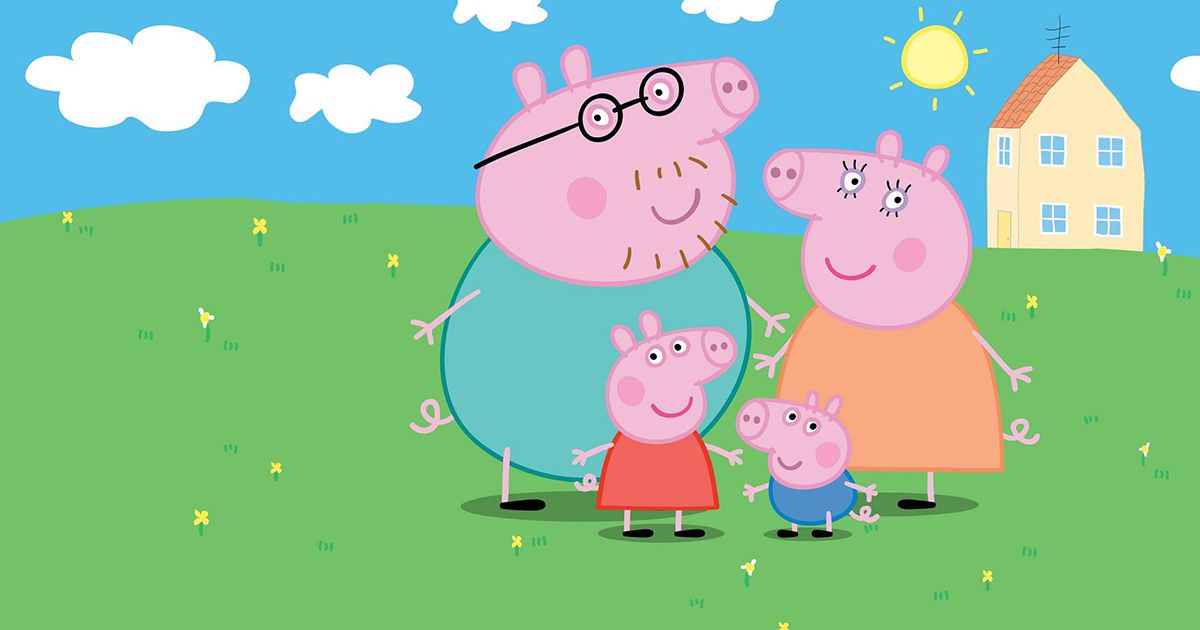 For those that don't know, Peppa Pig is an animated television series from Britain aimed at pre-schoolers. It's about the eponymous Peppa, who has had quite a few different voice actors over the years, along with her family and friends. Twenty years is quite a milestone for any show to reach. ComicBook.com, asked that very same question to Morwenna Banks, who plays Mummy Pig on the show.
"Well, I think that's part of the brilliance and I think that it does keep moving forward as one parenting does, and as the world of parenting, the world of children, I think because it does evolve always," Banks told us. "Whilst it was representing a recognizable and relatable world, I think it feels like there's no reason why it would stop, and apart from that, I love doing it. I never want it to stop."
Banks continued:
"But I think quite often, in a way, it's a similar question to, people have often asked me, what's the secret? Why Peppa? Why does this show work? I think it's because it came from a very, very truthful place. I think, from the writers and the animators, and because they were one and the same at the start, when we first started out and really kept a firm handle, the whole way through. I think they sort of set out to make something really entertaining. It always had this beautiful look to it. They're absolutely brilliant creative animators, Neville Astley and Mark Baker, and they work together with our producer Phil Davies, and there's a lot of integrity in there."
The first eight seasons of Peppa Pig are available to stream on Paramount+ in the US and UK. The anniversary special will air in 2024.