1960's Best Picture Oscar winner The Apartment has gone down in history as one of the best films Billy Wilder ever made, which is just a humble way of stating it's one of the greatest films of all time. But none of that would have been possible if not for the unlikely film that inspired it: David Lean's Brief Encounter. It's a story so pure that its title was re-appropriated to define an entire genre and offers extraordinary insight into the melodramatic sensibilities of the director who gave us some of the most sweepingly epic, spectacle-filled movies ever made. Viewers of both will remember however that there's hardly an ounce of humor to be found in Lean's breakthrough classic, whereas The Apartment is overloaded with laughs, even if it concerns itself with calling out men with mistresses and the pain they put their lovers through. It wasn't just the general premise of Brief Encounter that prompted Billy Wilder to offer his own, more cynical spin on adulterous romances.
'Brief Encounter' Is a British Wartime Classic
Released in 1945 and based on Sir Noël Coward's one-act play Still Life, Brief Encounter stars Celia Johnson as Laura and Anthony Havelock-Allan as Alec. He's a married GP (general practitioner, for those not caught up on their UK medical jargon) and she's a middle-class homemaker. Both are married with children but meet each other in the refreshment room of a railway station after Alec removes a piece of grit from her eye. What starts as a friendship quickly blossoms into something more, but what's phenomenal about Brief Encounter and why it's endured throughout cinematic history is the fact that they never consummate their lust for one another.
This isn't a fantastical wish-fulfilling fantasy for married folk, but rather an entirely grounded, deliberately un-romantic view of married life and the chance encounters of love neglected for the sake of upholding one's family. It's very likely that without Brief Encounter, we would have never gotten this year's own phenomenal Past Lives, as both make a special effort to subvert romantic drama tropes through their own emotional realism. As audience members, we're begging them to drop their unseen spouses and embrace, but it's not the fact that they're crying that makes us want to do the same. Rather, it's the fact that they're not! Brief Encounter is a film totally devoted to the inability to externalize taboo feelings, lest the people in question are overrun with gossip and ridicule. It's so hopelessly sad but then again, welcome to British cinema.
'The Apartment' Is the Perfect American Counterpart to 'Brief Encounter'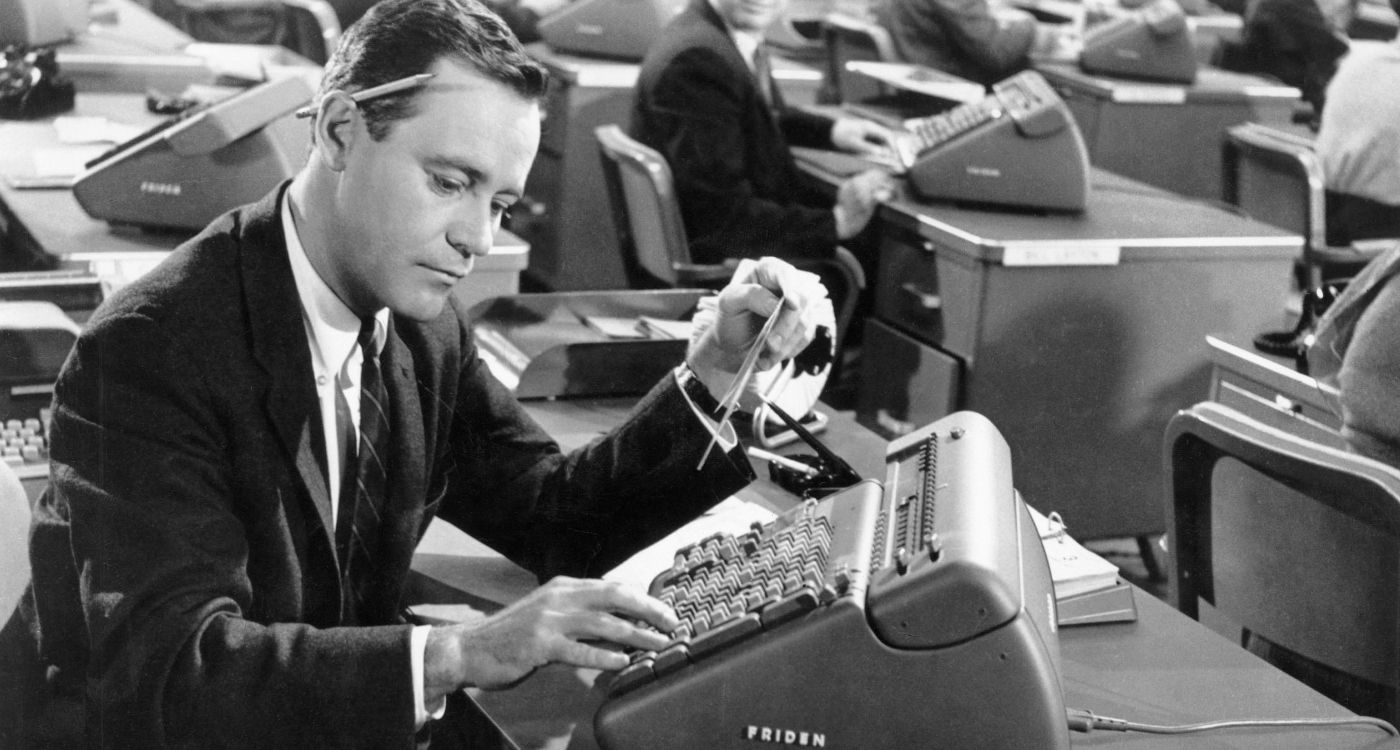 It's bigger. It's louder. It's funnier. If British movies take pride in their exemplary use of subtext and the power of the unspoken, The Apartment is a big old pie in the face from one of the most dialogue-savvy writers of Hollywood's golden age. If you're still unconvinced of the differences between British and American sensibilities, just look at The Office. The original British run of which was far bleaker than its warm bath of an American remake. Starring Jack Lemmon, the film follows Bud Baxter as he finds himself in a situation where all the married men in his office use his apartment in order to consummate their illegitimate affairs. A notorious pushover, Baxter's greatest flaw is his inability to stand up for himself, using his doormat personality to climb the corporate ladder through favors towards higher-earning employees.
RELATED: Remember When Ving Rhames Gave His Golden Globe to Jack Lemmon?
All that changes when he meets Fran Kubelik (Shirley MacLaine at her absolute best), an elevator operator whom Baxter continuously tries to muster the courage to ask out. After discovering that his boss Mr. Sheldrake (Fred MacMurray) is in fact courting her in his very apartment, Baxter initially uses his romantic misery as fuel to ascend higher in corporate rank, only to realize how much Sheldrake's actions have hurt Kubelik (and presumably his own wife as well) for all the deceitful lies he throws her way. One of the film's most famous quotes: "When you're in love with a married man you shouldn't wear mascara." It's a line that calls out the patriarchal societal norms of the era that allow men with power to get away with double-crossing those closest to them to the extent that they grow more comfortable lying daily than telling the truth.
'The Apartment' and 'Brief Encounter' Share a Message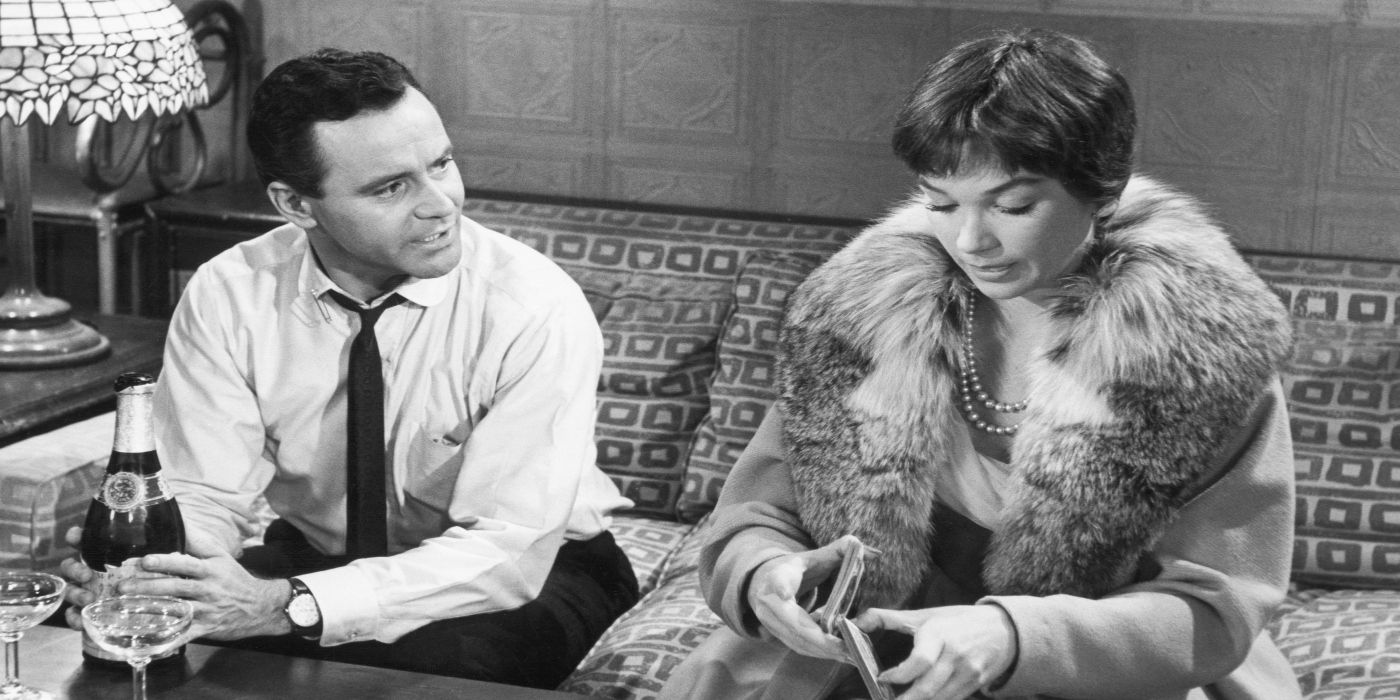 It's a tough task as a writer and filmmaker to garner sympathy for two people on the cusp of an extramarital affair, hence Billy Wilder's transformation of the original borrowed apartment premise into one where the cheaters are the villains. Brief Encounter is a tightrope of an ethical balancing act because we're pushed into rooting for two people to begin an affair that'll destroy those waiting for them at home (and during wartime, no less). However, the trick to Brief Encounter isn't that it's solely designed to instill the character's lust into the audience. Rather, while lust and even love are apparent between them, audience members applaud them even more for resisting temptation. It's the same reason this year's Past Lives was dubbed one of the best films of the year, because it managed to visually articulate that burning feeling of what could have been, even if fantasies realized are fundamentally doomed.
However, there's a reason American films tend to be more ethically straightforward, for even The Apartment, with its clear stance against married men and mistresses, wasn't immune to controversy at the time. In the New York Times article above, journalist Graham Fuller contends that the film had critics torn, many of whom dubbed it "a dirty fairytale." The critics later kept quiet after it swept several major awards, including the Best Picture Oscar, the BAFTA for Best Film, the Golden Globe for Best Musical/Comedy, and the New York Film Critics Circle Award for Best Film. There was clearly no shortage of love for The Apartment, as while it was indeed dirty, it exposed those who misunderstand and exploit the American Dream. The Apartment is Billy Wilder's condemnation of corporate climbing just as much as it is his attack against patriarchal abuses of power.
MacLaine further recalled in the piece above that people were initially unsure of whether The Apartment was a comedy or a drama, however "they recognized their own lives in it and how you're subjected to either selling your soul or trying to hold onto it as you climb the corporate ladder." If The Apartment was ever considered a dirty film, it's because it showed certain people for who they really are, shattering illusions of respectability that permeate corporate environments and justify emotional abuse. Today, both The Apartment and Brief Encounter are considered all-time classics but at the time, they were groundbreaking depictions of middle-class life that acted as a milestone in cinema as a form of truth-telling.
The Big Picture
Brief Encounter and The Apartment offer contrasting views of married life and forbidden love, with the former emphasizing the sacrifices people make for their families.
The Apartment takes a comedic approach to its exploration of adultery, highlighting the hypocrisy and consequences of affairs in a corporate setting.
Both films challenge societal norms and expose the abuse of power, with The Apartment condemning corporate climbing and patriarchal abuses.